It feels like a while since we haven't had a chance to post something new on the blog. ( It's actually been only 10 days, but we miss you, & love being dramatic ! ) It's definitely not the ideas and inspirations that are missing. There are so many things to talk about, and so many new amazing wedding vendors to present. I have always wanted that blog to be a source of inspiration for our readers and followers. I secretly dreamt to be a male version of the phenomenal character in the TV show Sex & the city Carrie Bradshaw , simple because I couldn't picture Suzanne having enough time to write in her own blog. We also love to recommend our favorite places in the city to the groom and bride-to-be . Making their destination wedding in Paris a sumptuous week-end get away !
The wedding season has officially started, and the days are getting much warmer, giving the occasion to the tourists and locals to enjoy the terraces and biking on the 'beautiful & quaint' pedestrian Parisian streets. Have recently had lunch at a trendy restaurant on 'Rue Montaigne' , where all the most prestigious designer stands next to each others, and realized most of the clients were speaking english. Which is certainly not a bad thing, if you don't get a word in French. Perhaps, some of you, might be looking for a more 'local' experience, that would still remain top notch. We can certainly show you the way and count on our luxury concierge expertise !
The month of May also means lots of holidays in France, ( Jour férié ) mostly related to the christian calendar and labour days. Very much appreciated by employees ! You have to remember that when there is a 'holiday' that happens on a Thursday , the French takes the rest of the week 'off' which is called 'Faire le pont' ( understand take the The bridge.. ) never understood why ZE French were so lazy ! Hopefully my fellow workers won't take this too seriously !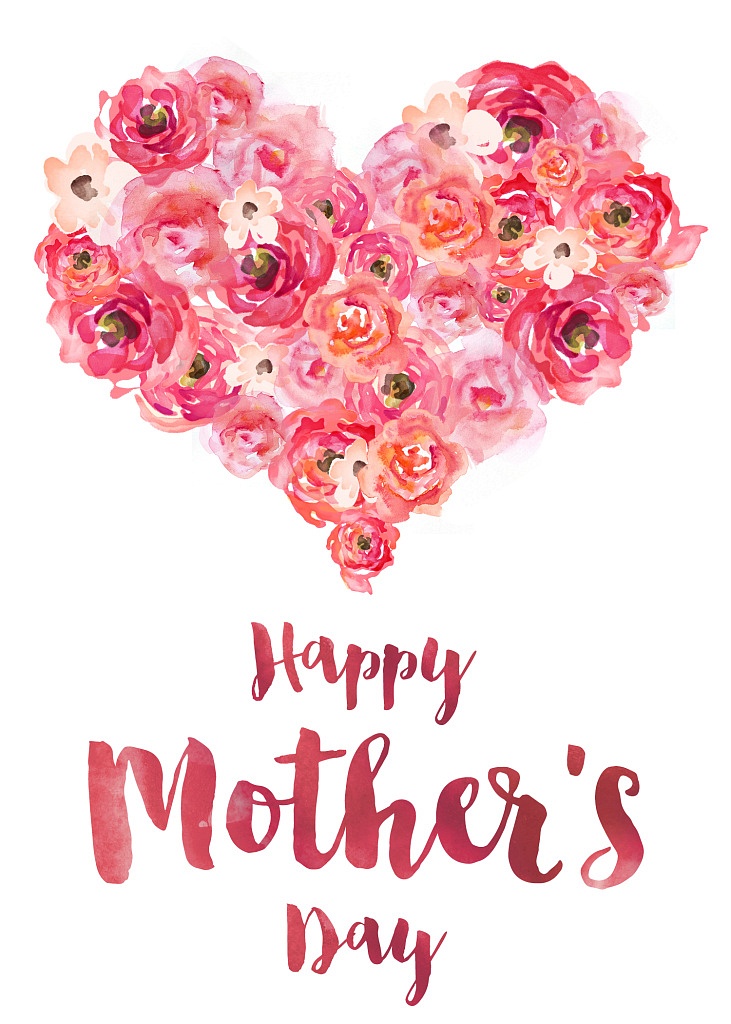 THE ORIGINS
Going back to the reason of that article, let's talk about those who 'apparently' runs the world ?! Mother's Day originated from two important women : Julia Ward who started to promote pacifism and disarmament with women in Boston around 1870, then, Miss Anna Jarvis, who organized in 1908 the first Mother's Day in the region of Grafton, West Virginia at the St. Andrew's Methodist Church in 1908. The same year, the US Congress rejected a proposal to make that event an official holiday, In 1914, Woodrow Wilson signed a proclamation designating Mother's Day as a national holiday to honor mothers.
Although the date might be a little confusing if you travel a lot, as you might realize that it was not observed the same day in May in the world. In PAris, this coming sunday, we will honor mothers, grandmothers, and great-grandmothers for their contribution to family & our dear society. It is often held the second Sunday of May.
THE PERFECT GIFT
What would be a special day, without a special gift. My mother would always ask me to get her the most premium perfume. Otherwise she wouldn't take it. You might understand where I got that bold personality. A spa treatment in a cosy & relaxing atmosphere is always a good way to say thank you. Browse our list of the Top 5 Spa in Paris that's perfect for Mother's Day Gift
Designed as a sanctuary to awake your senses, the Spa at Mandarin Oriental is among the largest in Paris, measuring about 9700 square feet. As you get in, you are welcome to exchange your shoes for slippers to symbolically leave the temporal world behind. Your personal therapist will offer you an in-depth consultation & from this recommend treatments especially designed for your needs. To ensure the appointment time you prefer, they highly recommend advance reservations.
Adresse : 251 Rue Saint Honoré, 75001 Paris , Téléphone +33 (0)1 70 98 73 35
That little jewel in the center of Paris was born from the passion of its owner for nature and travel mixed up with the ancestral traditions of well-being. An invitation to reconnect with your senses and reflect on the meaning of life. All the products used are carefully selected such as vegetable oils. Attention have been paid to every single details, you can expect to disconnect from your hectic way of life. Their spa menu offer a large variety of treatment. Tested & approved by our sumptuous team.
Adresse : 4 Rue Montesquieu, 75001 Paris, Téléphone : +33 (0)1 40 15 92 80
* The Four Season George V SPA : Chandeliers, marble and tapestries; opulent flower arrangements; exquisite bathrooms; & ludicrously comfortable beds in one the largest rooms in all of Paris. The Versailles-inspired spa includes saunas , steam room, whirlpools, and an amazing menu of treatments for an unabashedly clientele. Make sure to reserve your appointments.
Adresse : 31 Avenue George V, 75008 Paris , Téléphone +33 (0)1 49 52 70 00
Opened by Stéphane Jaulin, the former beauty director of Colette, a beautiful feng-shuied Haussmannian apartment is the setting for facials using organic beauty guru Dr Hauschka's products and ayurvedic or deep tissue massages. The water has been decalcified, electrical currents are insulated, and the silky-soft kimonos are made from organic wood pulp.
Adresse : 217 Rue Saint Honoré, 75001 Paris, Téléphone +33 (0)1 42 96 00 96
Located a few minutes away from the Champs- Elysées, this spa is a temple dedicated to beauty and well-being. Payot offers its guests the use of a wonderful pool, sauna, hammam, Jacuzzi and premium cardio-salon, all set in a super-sleek and contemporary surroundings. For a complete break from the everyday, book their 'Pause bien-être' a five-hour retreat featuring body and face treatments scheduled at your convenience, plus unlimited access to the spa's facilities.
Adresse : 62 Rue Pierre Charron, 75008, Telephone : +33 (0)1 4561 4208
Enjoy your 'happy mother day' week end get away in Paris, warmest, The Sumptuous Team