"If everyone is moving forward together, then success takes care of itself" Henry Ford used to say. Thanks to this simple philosophy, we have created an extraordinary decor that amazed all floral designers, stylist & wedding planner who flew over from every corner of the world to attend this event. Until we release the video clip, I'm glad to unveil a selection of the most unbelievable  pictures from  'Madiow Photography".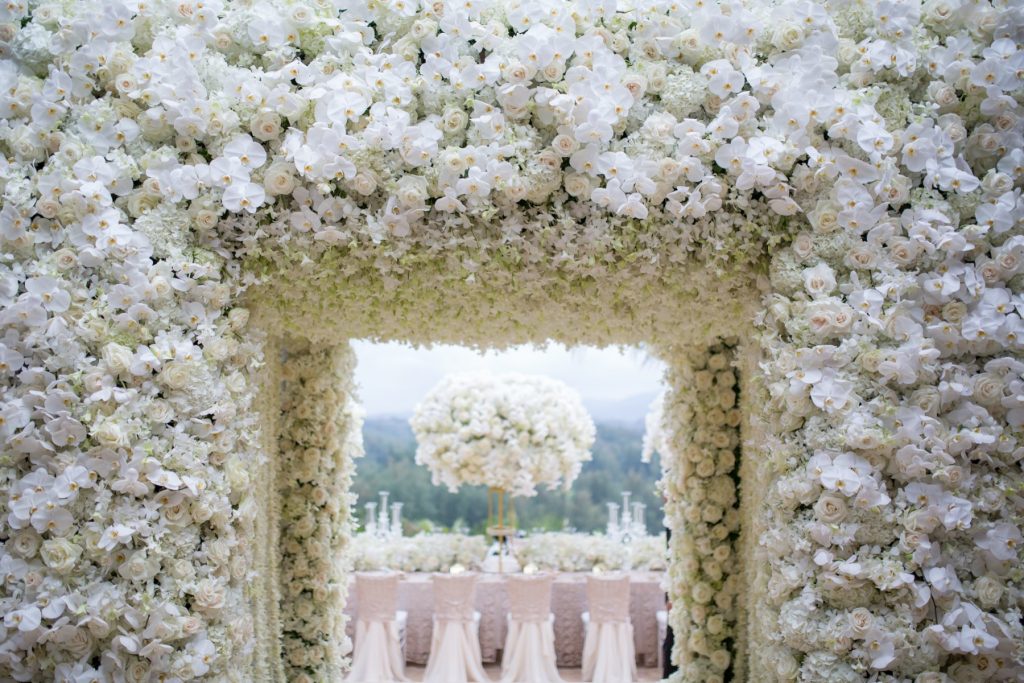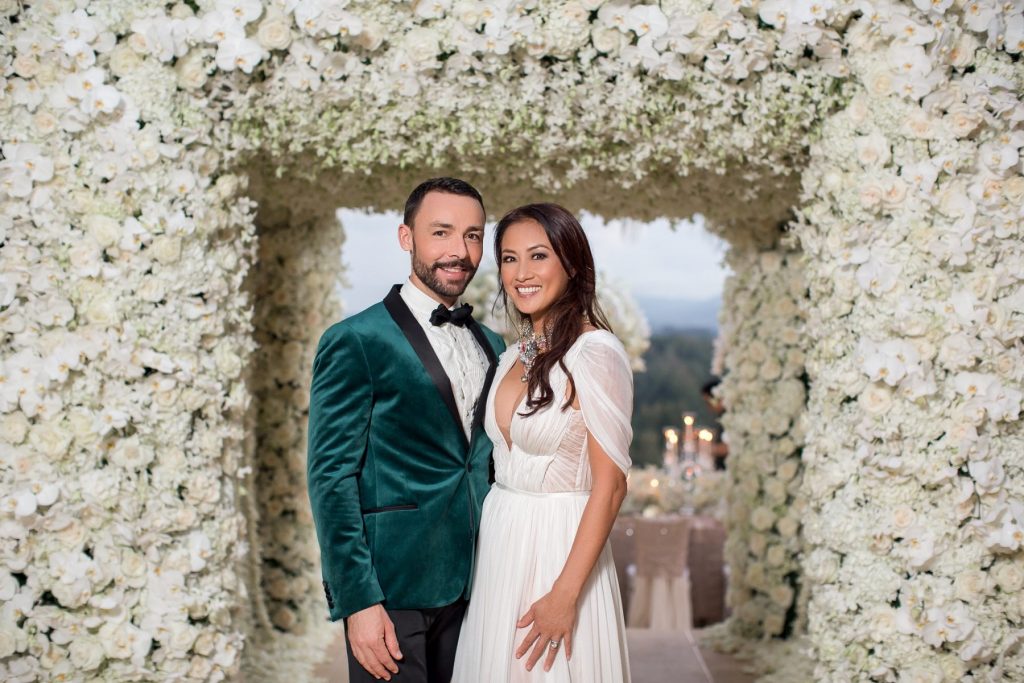 I first got in touch with the world most famous  floral designer  Mrs. Karen Tran to thank her for the incredible inspiration she has been bringing to the wedding industry. At that moment, I could not have imagined having the unique privilege to sit right in front of her during this gala dinner a few months later, at the Anantara Resort Phuket, Thailand. 
But, it happened, as Karen Tran chose Phuket to host her Floral Experience.  Then, I was thrilled to suggest to Karen to collaborate with my talented friend, mentor, and business partner for luxury destination wedding,  Ms. Jeanette Skelton.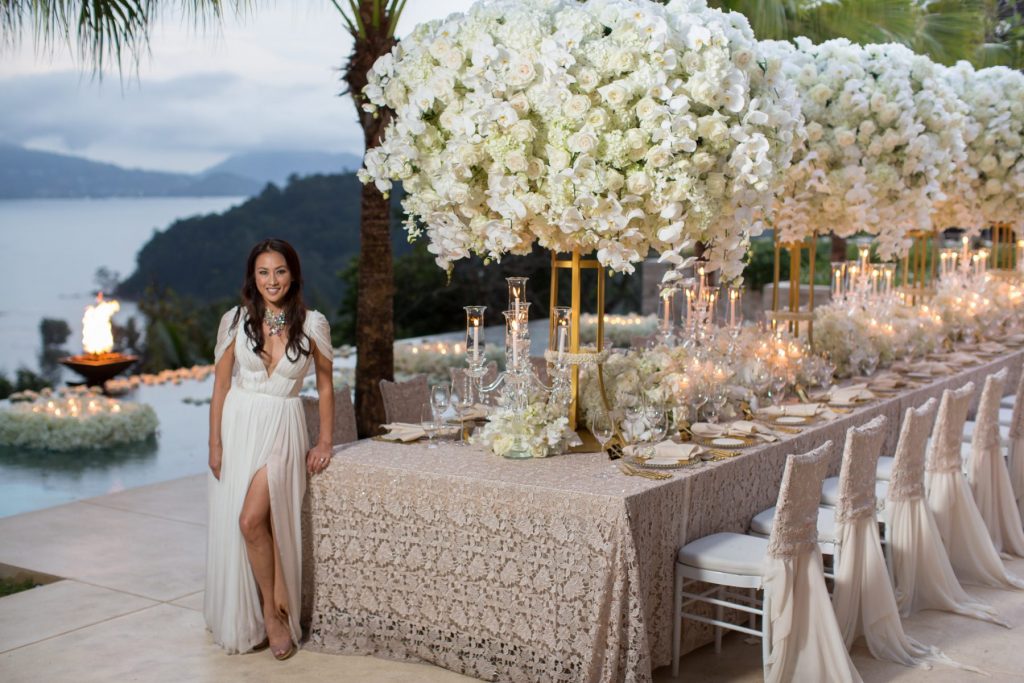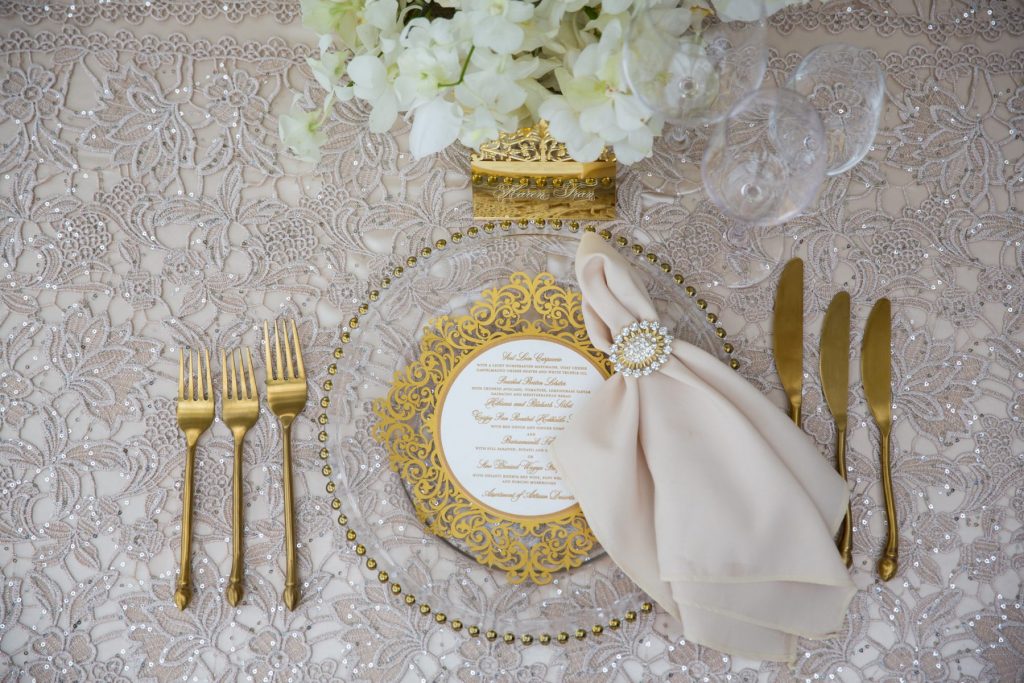 Jeanette is the owner of Luxury Events Phuket and a fascinating entrepreneur who have been inspiring me to excel along the way. I always have thought that inspiration is just like a shared smile. And, here's another beautiful story to illustrate that quote!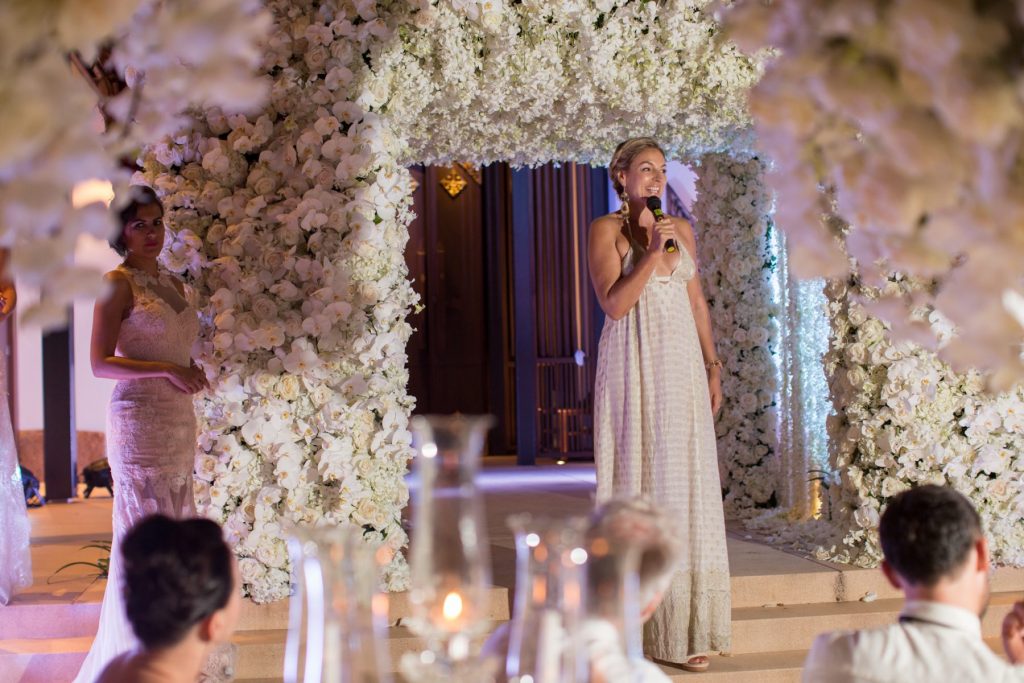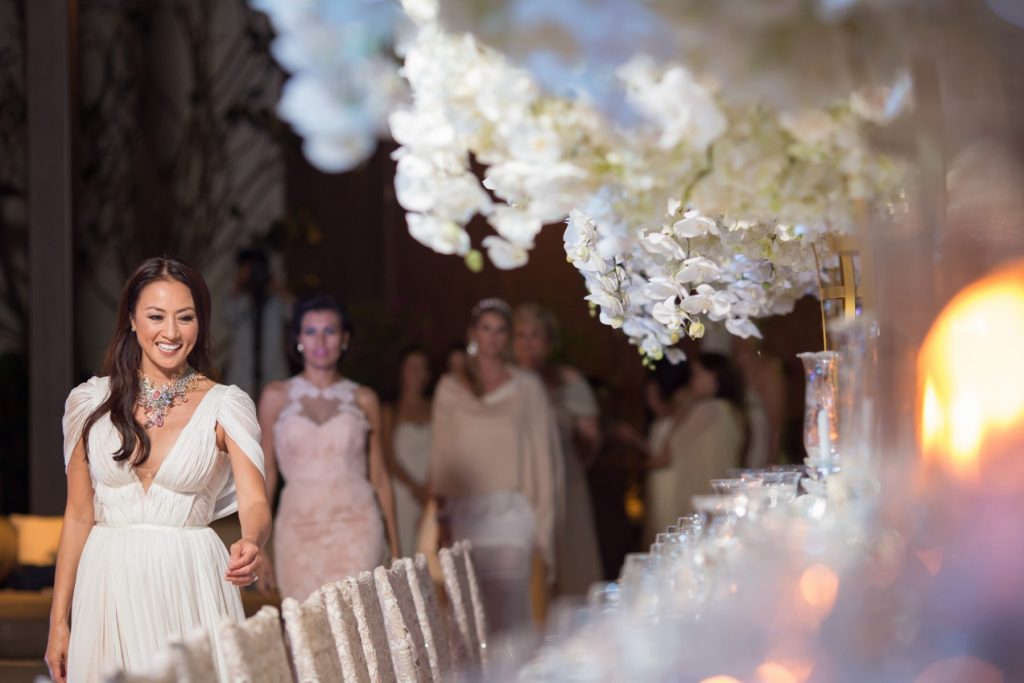 Karen Tran first welcomed the attendees in one the gorgeous private villa of Anantara Layan resort, Phuket and started the day with a quote that deeply echoed in my soul:
"Share your happiness with those around you, and the universe will multiply it."
When working with your heart and lots of humble, success always follows. This has always been my guideline, and I was delighted to hear her success story, which blows away all the people she meets. Afterward, we were introduced to all the sponsors listed at the bottom of the article, and the other attendees, each of them running a successful business in their distinctive country.
We all strived to receive a piece of advice on how to excel even more.  A few spoke out about how much popularity and incredible confidence they gained right after the Floral Experience. My role was to provide any needed, and I particularly enjoyed to direct a little bit the video team in the afternoon and to assist Karen.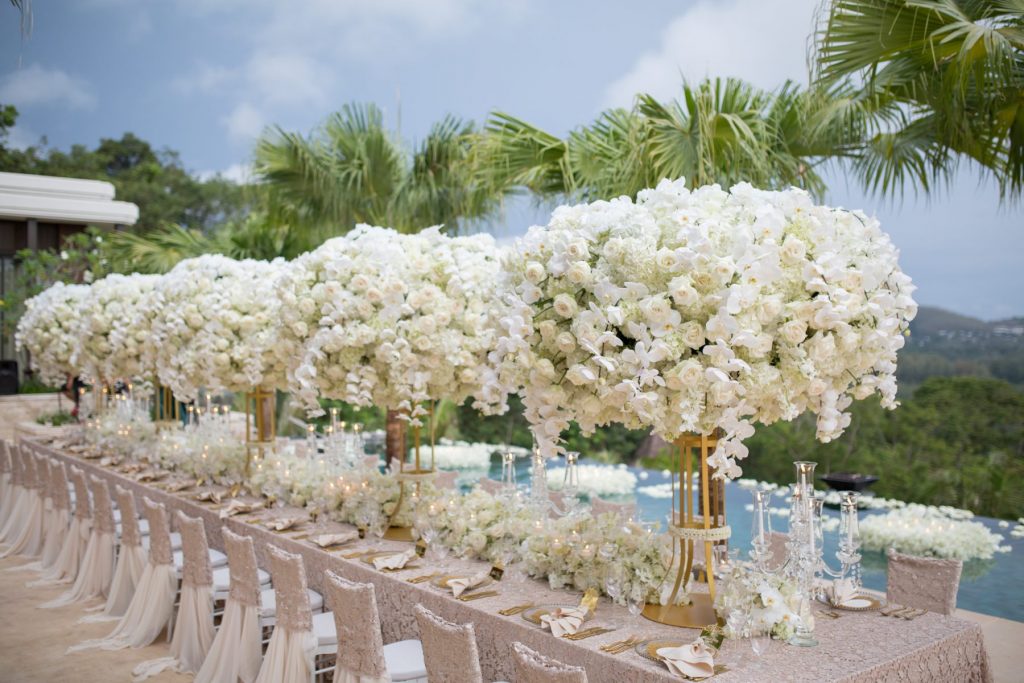 We learned how to blow Ecuadorian roses to reveal their inner beauty, create different layers in the circular shaped dense structure to give more volume, and work as a team in a cheerful mood and humid weather, yes indeed.
But, the teaching went far beyond that !
Most importantly, Karen Tran showed us that no matter how successful you are, what is crucial is to inspire and teach others with your heart, to communicate and achieve the extraordinary, and to have the incredible joy of living shining through the eyes! She is the absolute magic that fills the room with warmth, beauty, talent, generosity, kindness, and empathy.  And I am already looking forward to see how will work together again this year!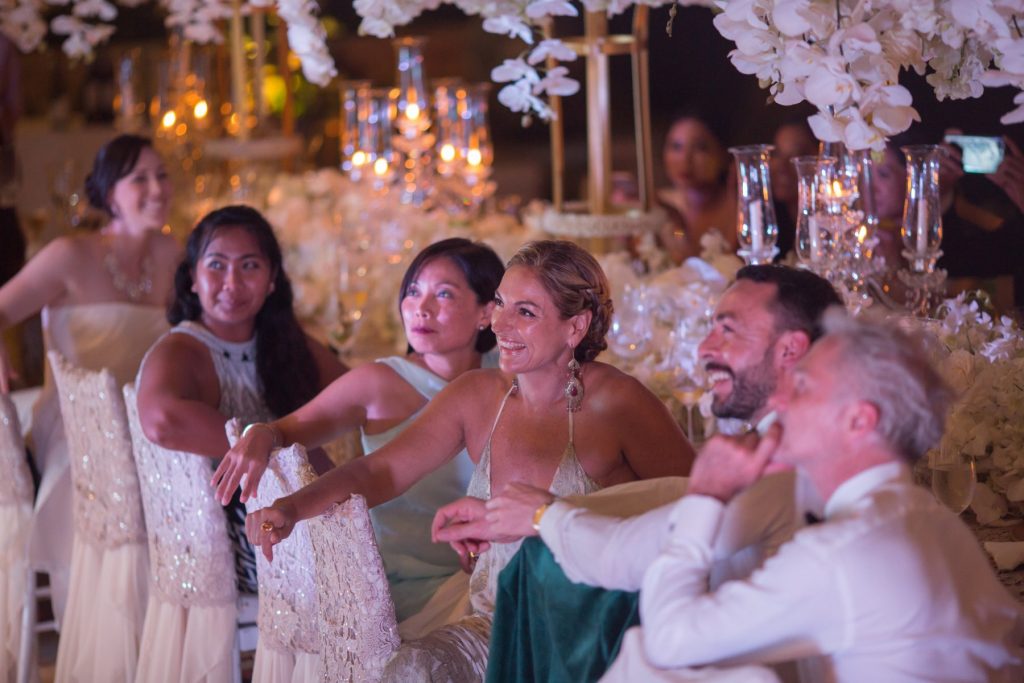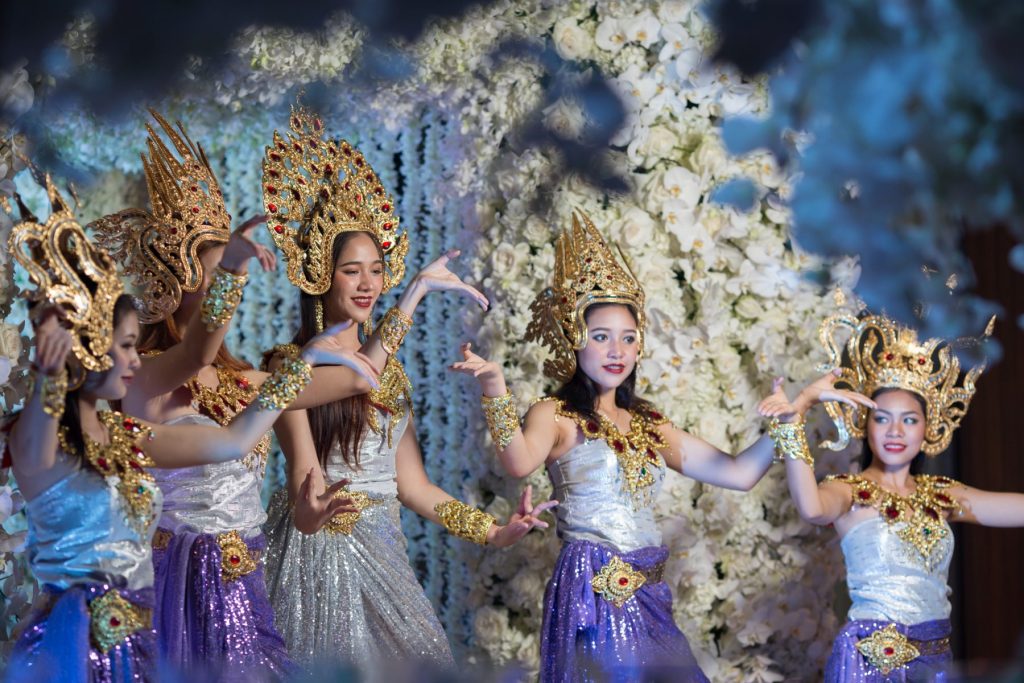 It takes a tremendous amount of work to put together what we created. It is not a secret, to achieve great success, you need to be ready to do some very hard work and to enormously focus your brain on arriving at that level of determination. Although we will not reveal the entire mechanic behind this mind-blowing tablescape and floral arch, as it is part of the magic and the 'floral experience,'   let me tell you that:
It took three full days, and lots of worship and devotion
 And the help of two special people. They are Russel, the one and only Karen Tran's husband, whose beautiful heart reflects in his teaching and a soothing voice, and Mr. James Been who brought his incredible positive energy and taught us so much more about the floral art.
On the third day, we were all dreading the rain to make a non-expected appearance during the gala; the thirsty flowers were the only delighted. Thanks to an old African trick which consists in placing a broom in a tree and a knife on the ground learned from Jeannette a few years before; the rain eventually stopped, and we enjoyed the most amazing three course meals, catered by the Anantara Layan Phuket, Chef.  As Karen Tran mentioned during her speech, the universe was showing us tears of joy, because there was so much beauty surrounding us. Once again, the bar was raised!
It was fabulous to see all passionate artists around the same table, with a burning desire to contribute and achieve perfection!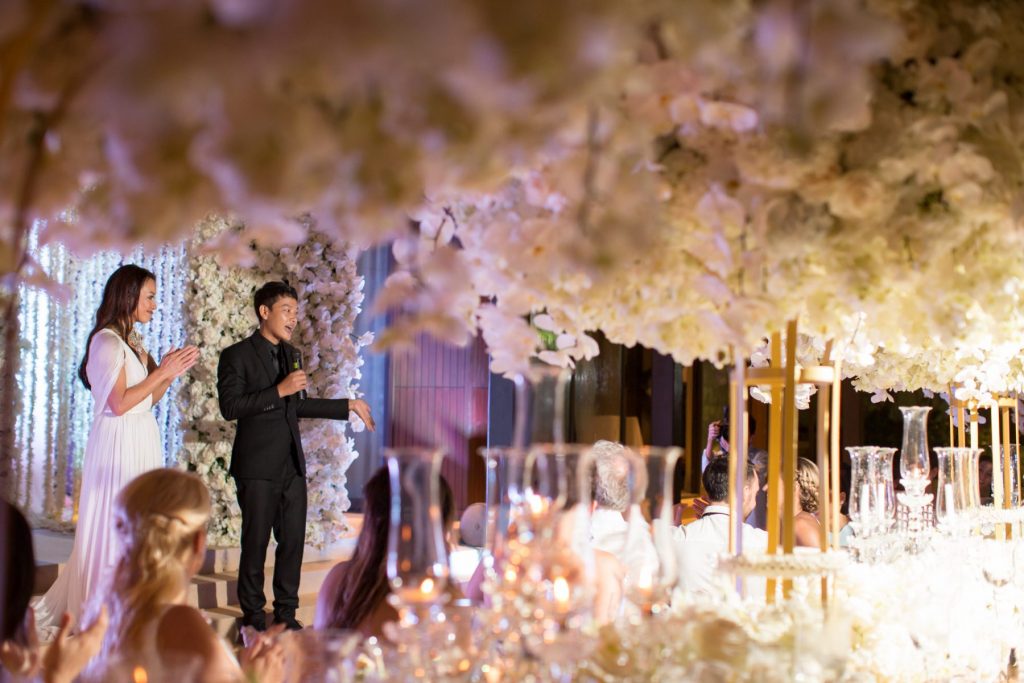 Khun Guy, the co-owner of the IAMFLOWER, stood up with a tremendous courage as talking in public was not really his thing. He paid a significant tribute to his mentor and shared with us how his dream came true. He reminded us how small was his business started, yet it had the same passion and desire as today. Also, he discovered
How Karen Tran's design inspired him along the way and how much strength she gave them.
As he stated, 'Just like an angel' who's always watching and helping from a distance with the connection, because you know deep inside, that you have the power!  Needless to say that we all got emotional and ended up the incredible night with some group dancing, perfectly mixed up by DJ Mike. People were happy, cheerful, taking pictures and posting on their social network. An incredible night to remember for years to come!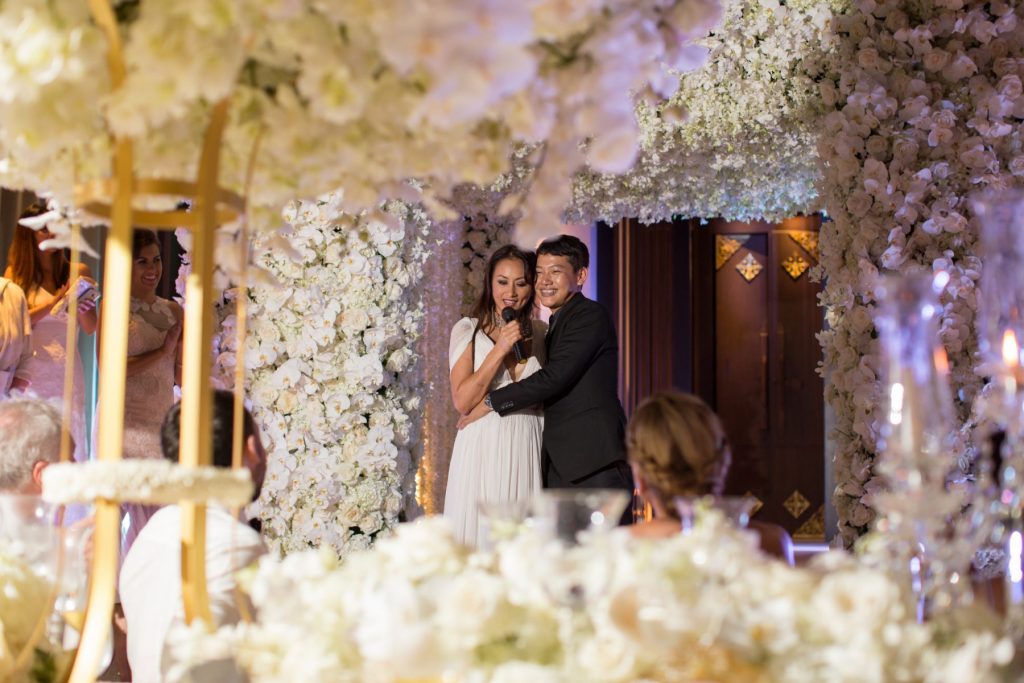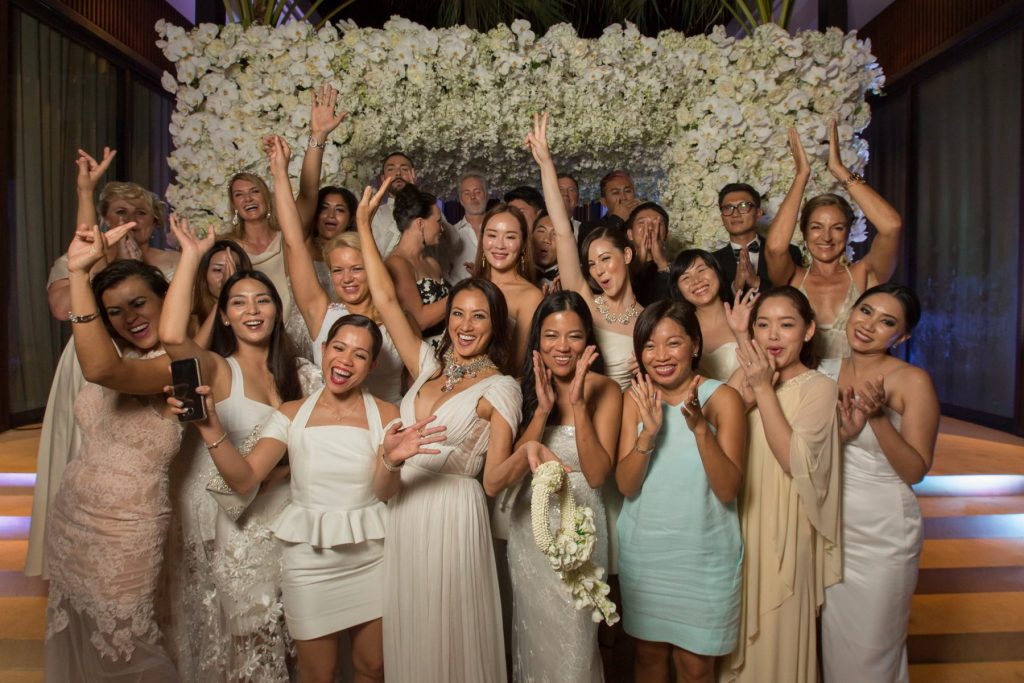 I can only recommend any floral artists striving to learn more to be part of the 'Floral Experience' and to enroll in the next one in Santorini in April 2017, which will be spectacular with a beautiful Aegean Sea Background. I would like to honor and say a massive thank you to all the incredible sponsors who made this adventure possible:
* The support florist, Khun Guy and Khun Jen, the owner of IAMFLOWER, who happens to be the most devoted, humble, and passionate man I have ever met, whose passion for flowers goes beyond understanding!  
 * The 5-star luxury venue, Anantara Layan Phuket Resort, and their incredible staff who went beyond expectations during our stay, and treated us with the most delicious dinners every night!
 * The Luxury Planner:  Luxury Events Phuket by Jeanette Skelton and her fabulous team!
 * The beautiful soft palette Linens provided by Lux Linens Events By Nadia   
 * The Rose growers 'Rosaprima' and their Iconic Roses for Life's Extraordinary Moments
 * The stunning stationery  J grace luxurious event stationery 
 * The incredible photo & video team, Tichakorn Cinematography with Madiow and Beauty.
 * The Thai dancers Phuket Thai Shows, who entertain all of us during the gala dinner
* The Hair and makeup artist Kate's Hair & Make Up Studio, for adding some glams on the gala.
*  The Sounds & Lights provided by Charlie's Lighting, and the vibes by DJ Mike.
* And of course, the fabulous one and only fascinating  Karen Tran, dressed in a magnificent chiffon customized gown from Nha Khanh and a dramatic piece of jewelry designed by Mindy Lam.
Happy New year #2017 filled with lots of LOVE , PASSION & SURPRISES !