When you think of France what pops into your mind? Is it the wine, cheese, food, Paris, fashion week maybe? France has a universal reputation for all of the above and more. While you could find a bit of an attitude in Paris, that does not ring true down here on the Cote d'Azur. If you are thinking about a cote d'Azur wedding, this blog article is made for you!
The French Riviera has known the world over for its glamour and beauty. It stretches from the Italian border, through opulent Monaco to the glamorous beach resorts of Nice, Cannes, and St Tropez. From the Lavender fields of Grasse to the medieval villages of Èze or Gordes, planning a South of France Wedding offers endless possibilities.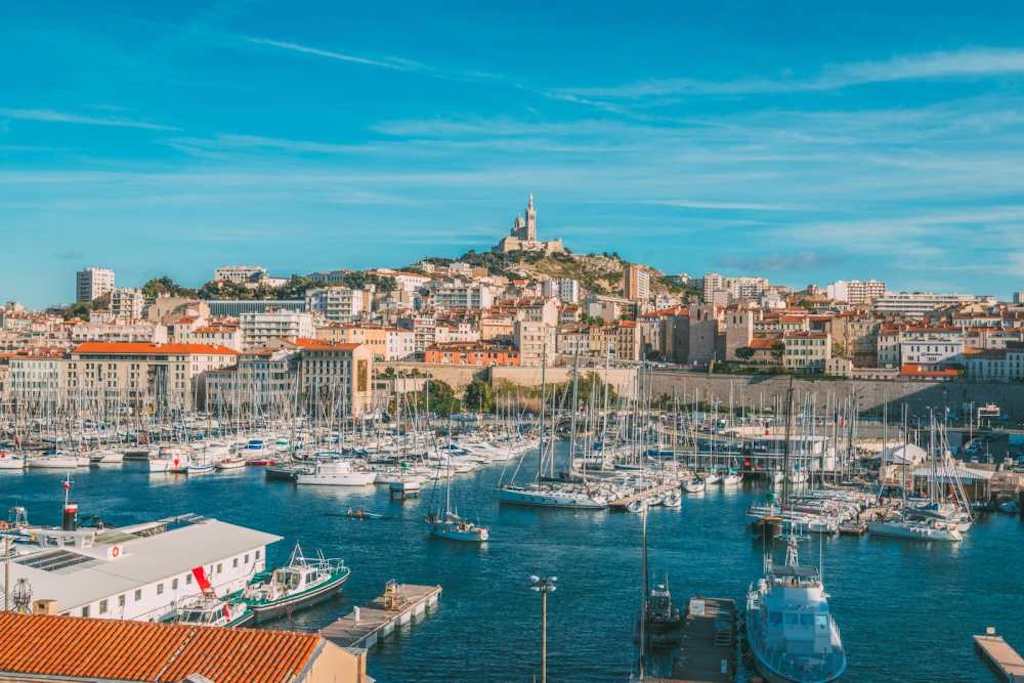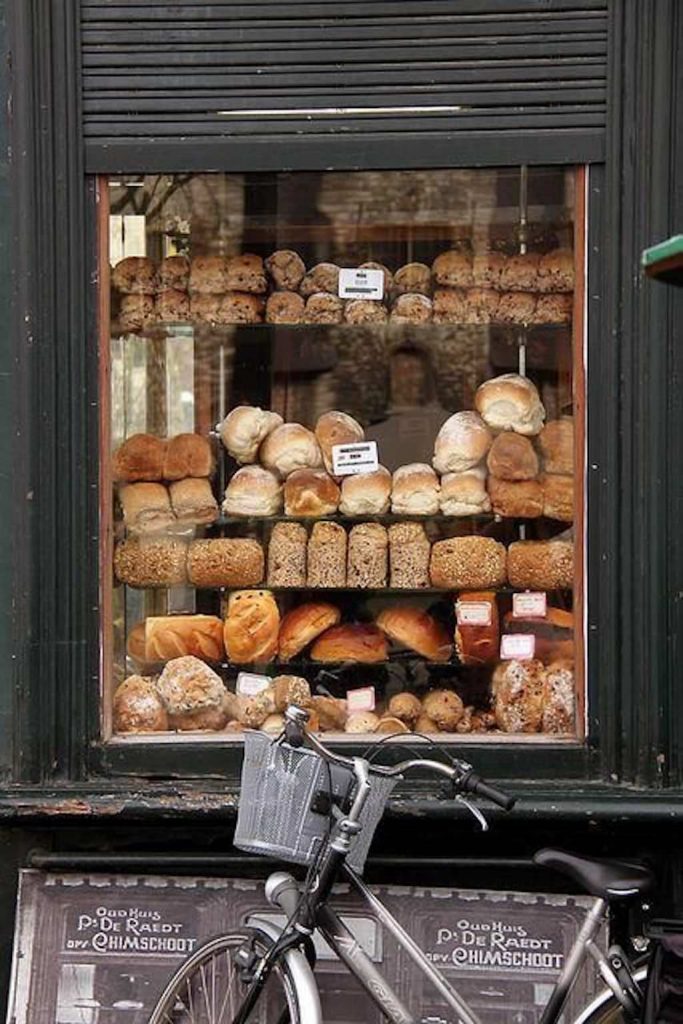 What is the French Riviera exactly?
The Côte d'Azur", also known as The French Riviera in the English way, is a small part of the coastal region by the mediterranean sea in France. It spreads from Toulon up to the Italian border. The French Riviera is famous for its beautiful villages, like Saint Tropez, Menton, or Nice as well as beautiful cities like Canne and Monaco. You will find everything you love if you are looking for quaint villages overlooking the sea, perched on top of magnificent hills. Expect the streets smell like a beautiful summer day.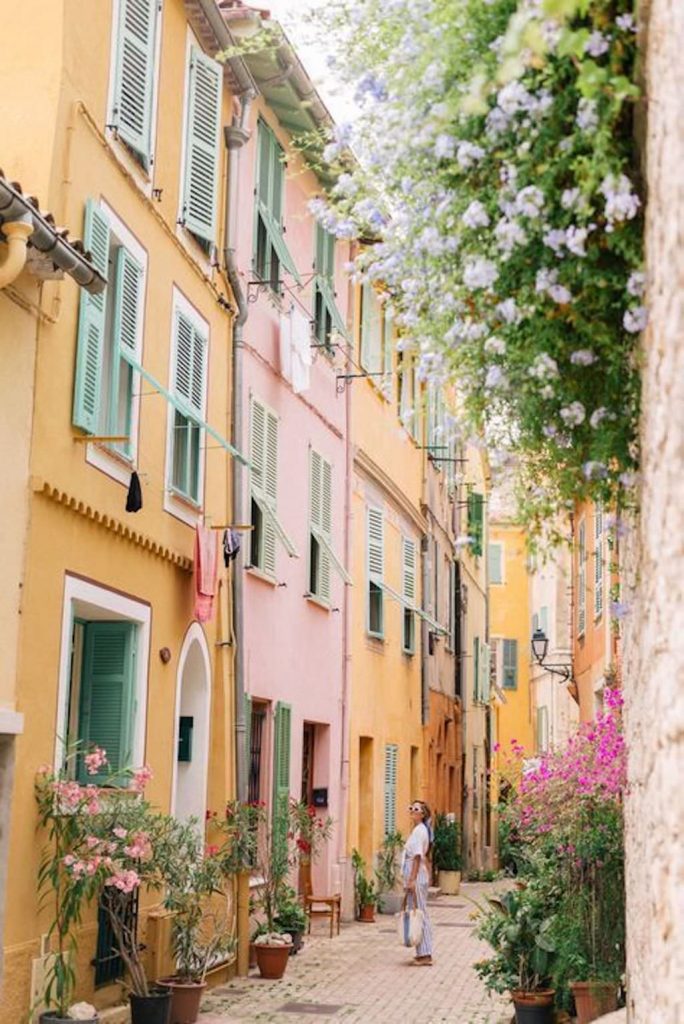 What are the benefits to plan a South of France wedding?
The South of France has become very popular for destination weddings in recent years. The Cote d'Azur tends to be known as the playground of the rich and famous. The glitz and glamor of the French Riviera can seem a bit removed from the reality of everyday life in France. Each year the French Riviera hosts 50 percent of the world's superyacht fleet. Yet, The prices for a wedding in the South of France tend to be more affordable than in the Paris area. Yes, you hear me well! Which is why I love to call it a little French heaven!
Think exclusive villas, luxury 5-star hotels, top of the range restaurants, and sparkling superyachts. The rural French countryside is bursting with unspoiled woodland and peaceful lakeside spots which are perfect for an outdoor wedding ceremony. What would be your perfect wedding spots: by the sea or in the countryside?
While it is easier to connect with hotels, and suppliers in Paris, it is more challenging to find easily what you are looking for. A South of France wedding planner has all the networks and will give you access to his little black book.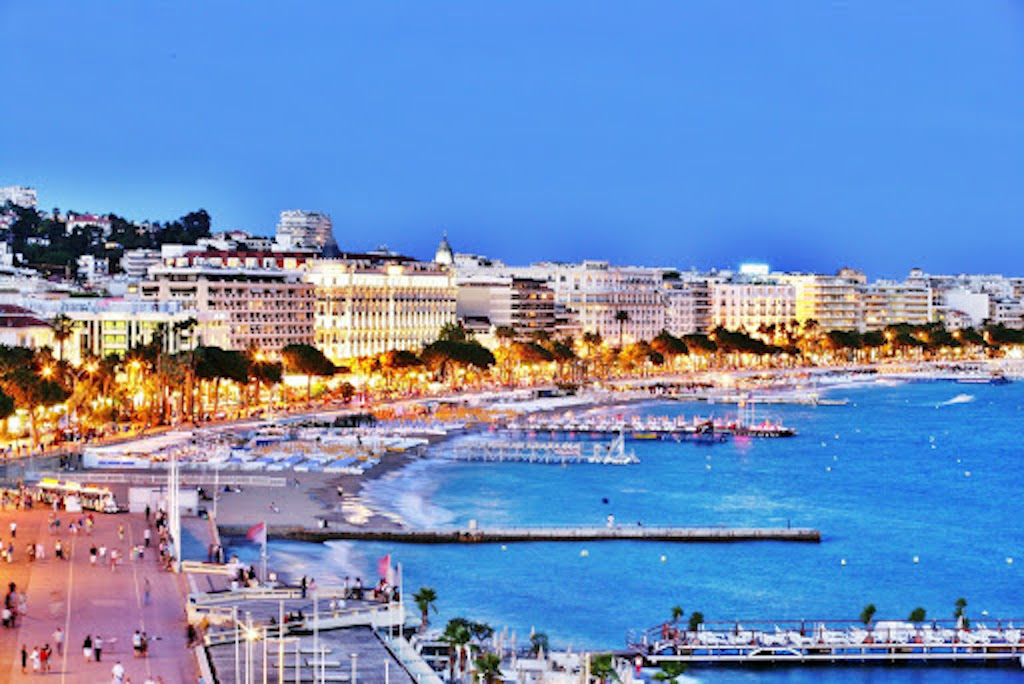 What is the weather like in the South of France?
One good thing about the south of France is that it is almost always sunny. With an average of 2700 hours of sun every year. It is known to be part of the sunniest region of France. The temperatures rarely go below zero and go up pretty fast during the hottest months of summer. This is also the moment when the sea temperature reaches its highest. It's really up to you to decide what you would like to offer to your guests during the wedding.
I would say the best months to visit the French Riviera are during spring when the weather is warm, the trees are beautiful. The sun is always out. It might rain in the fall, but I have always thought rain is romantic! If you are looking to plan an outdoor wedding, you should definitely consider the summer. You may enjoy an indoor dinner, with air conditioning after the ceremony. While there are fewer grand salons, compared to Paris weddings, there are still beautiful options that I have listed below.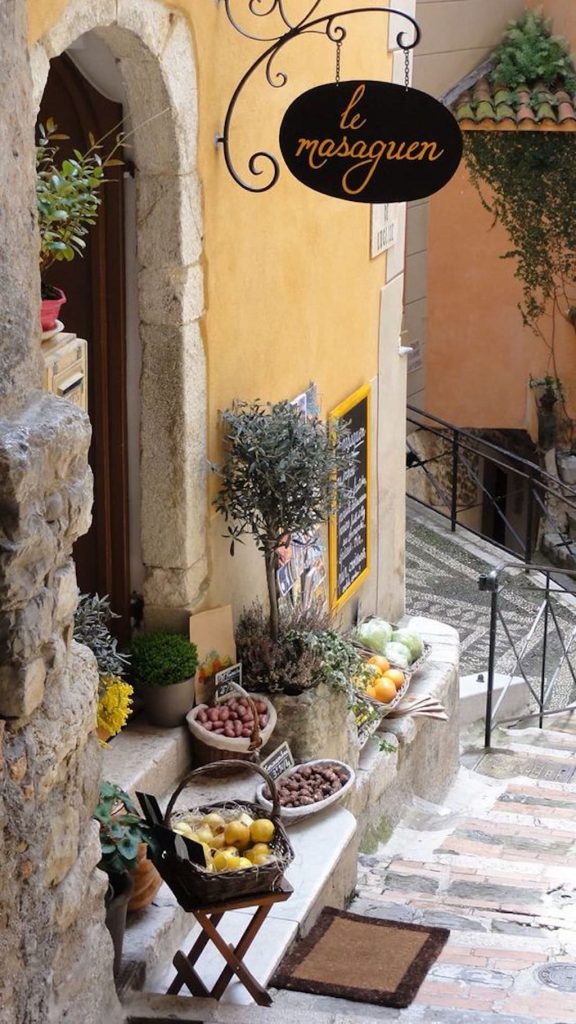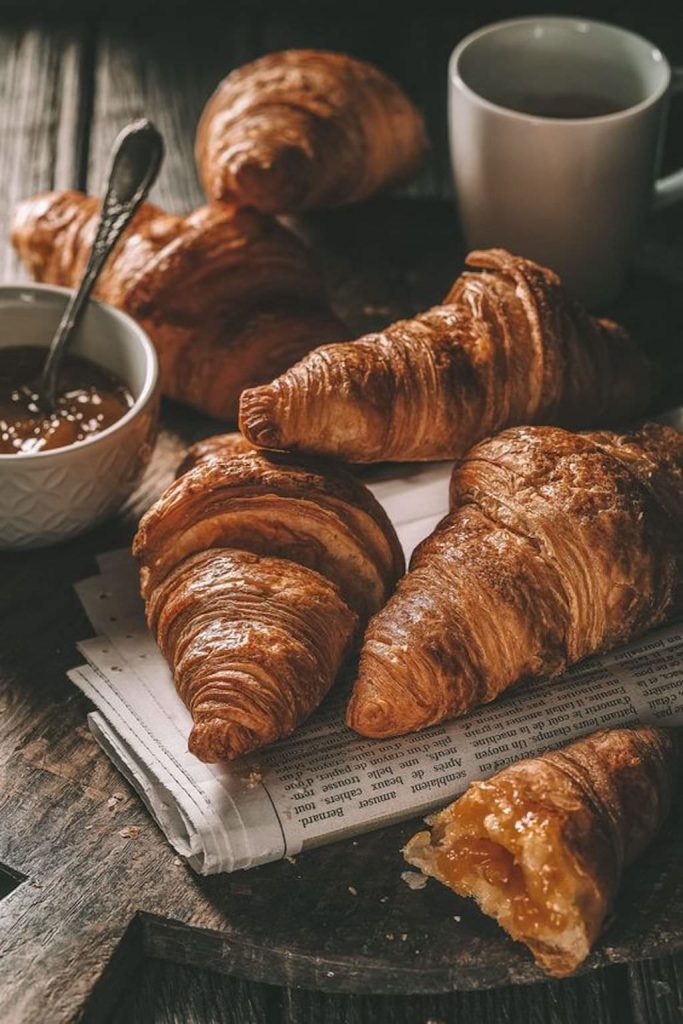 What are the best South of France Wedding venues ?
While pretty much every aspect of a wedding is optional, there is one thing that you cannot skip: the venue! You may have explored our venue page where we have listed our favorite wedding venue in Paris, New York & Miami. You may find different listings of the best wedding venues in South France. I wanted to make my own list. Those are my favorite cote d'Azur wedding venues. I love them for their esthetics and the beauty of their estates. Wherever you are based on the globe, we always provide VIP access to our extended curated venue resources and database. Connect with me for any additional information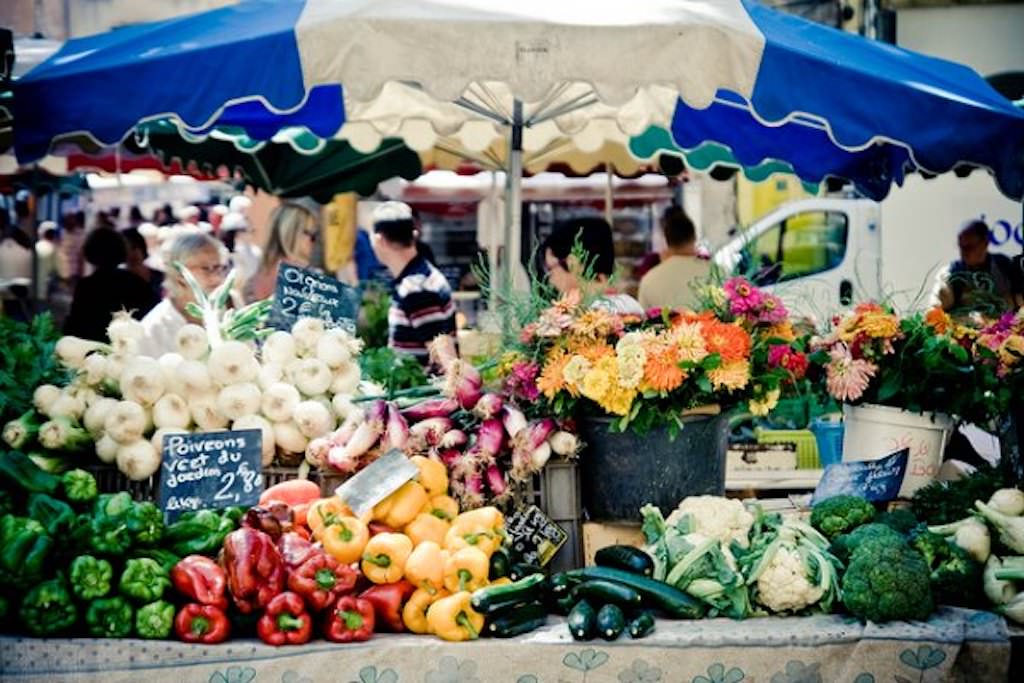 Villa Ephrussi de Rothschild
You may find this one on every south of France's wedding list, and there is a reason for that. The Villa Ephrussi de Rothschild is located right in the middle of the Saint-Jean-Cap-Ferrat. If you're staying in this area and love the color pink, this one's for you. It was constructed between 1905-1912 by Baroness Béatrice de Rothschild, who was an admirer of collecting art. She expressed her own taste in this villa and embraced the feminine color palette. There are nine different themes for the gardens, for example, the rose garden, the Japanese garden or the Provencal garden.
You can really walk a long time through them all and understand the intention of the landscape architect. Needless to stay, it is a perfect spot for a south of France wedding ceremony. You can build a platform over the basin if you want your ceremony to be symmetrical. There are many design options for this wedding venue. If you have any more detailed questions about your planning process, please ask me. I have plenty of ideas to make that garden spectacular!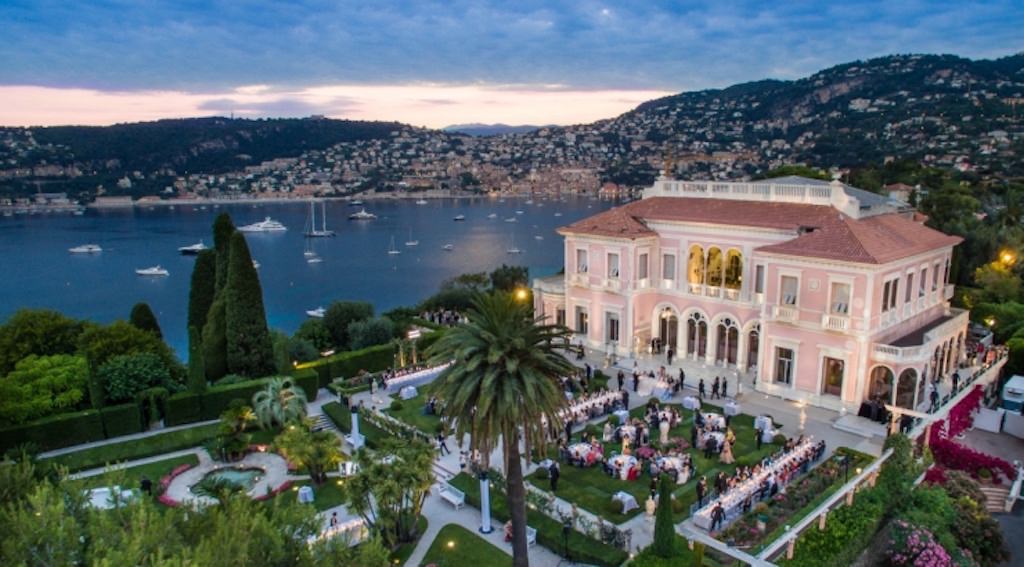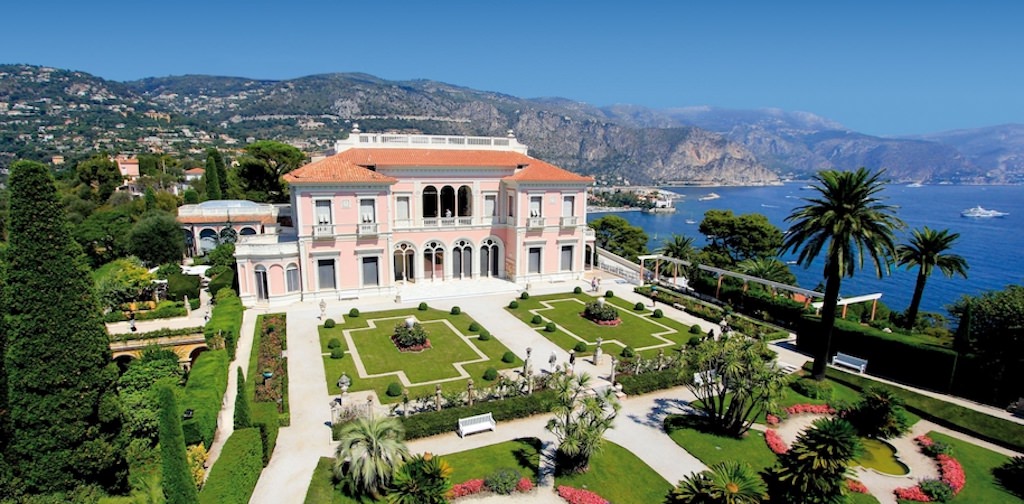 Grand Hotel du Cap Ferrat
I put this gorgeous hotel right next to the Villa Ephrussi, as they are both adjacent, and make a perfect combo! Since its construction in 1908, the Grand Hotel du Cap Ferrat has welcomed aristocrats, celebrities, high net worth individuals from around the world. After mass renovations, this 5-star hotel has been given a new lease of life and entered into a new league of luxury. It is located on the tip of the highly exclusive Saint Jean-Cap-Ferrat peninsula.
The hotel's main building, a pristine white 'Belle Epoque' style mansion house and enjoys a magnificent uninterrupted sea view. The hotel's Michelin star restaurant Le Cap is run by head chef Didier Aniès. He offers 'Haute gastronomy' using the very best local ingredients.
The lobby area with its lounge and huge bay windows is often used for seated dinners at weddings. An equally spectacular space suitable for events is the Grand Hotel du Cap Ferrat's 'Club, Dauphin' . It is located at the sea-shore a few minutes' walk from the main hotel. A ceremony could take place in the hotel's gardens or equally on the terrace overlooking the sea. Did you take a look at this video we recorded at the hotel to launch our very first Floral Masterclass?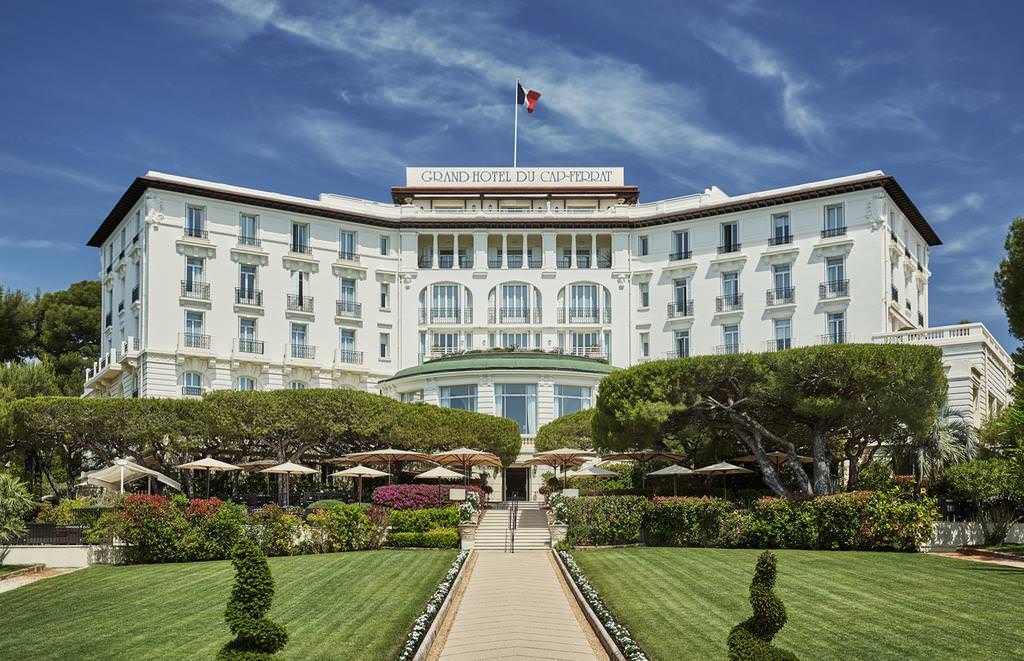 Château Saint Georges
This extraordinary 19th-century Château is located in the charming hillside town of Grasse only minutes from world-renowned perfumers. Coined "Le Petit Versailles", the venue became a southern France landmark! It was built in the second half of the 19th century by the famous perfumer Leon Chris in the "Second Empire" style. It was named after his son George. The Château offers a serene feel with its luxurious finishes and commanding views over the bay of Cannes. Away from the hustle and bustle of everyday life, you will discover the true life of the French South Side, where the insiders are the privileged ones who know its incredible charm.
The venue hosts incredibly charming south of France's wedding in the spring and summer months. American couples are very big admirers of this stunning hotel. It calls for a perfect south-of France destination wedding.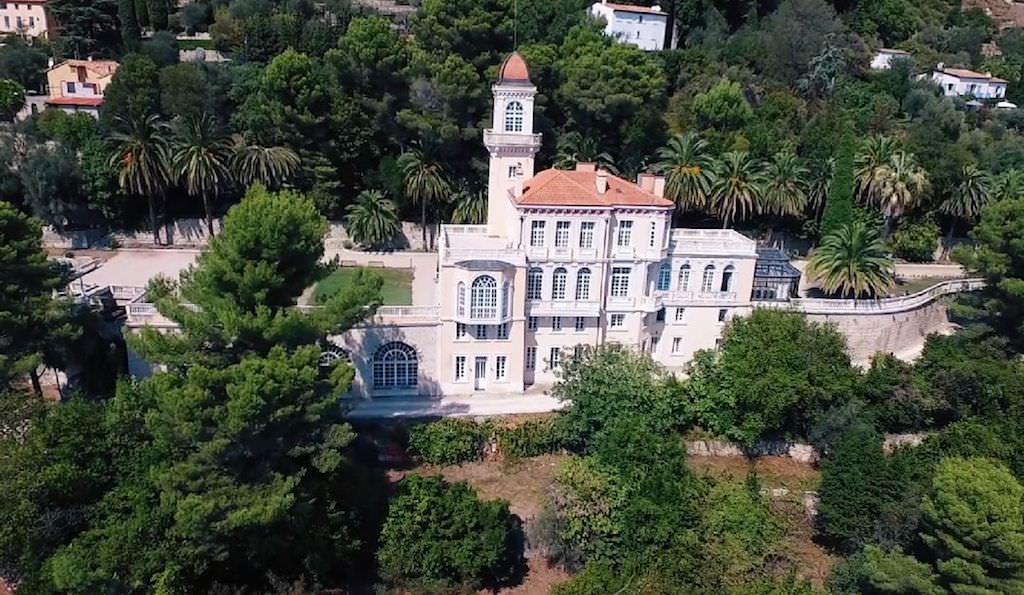 Cap Estel
The white villa is perched on its own private peninsula that you can only reach by driving a windy road. It calls for the most exclusive south of France events & weddings. The hotel was transformed from a Russian prince's private villa into a luxurious hotel in the 1950s. The grandiose architecture and beautiful sea views are perfect to host event & destination weddings in the south of France. Crisp white orchids are displayed on incredible collectible tables. Can you picture Wedding guests entering the villa through its white marble lobby and walk out onto the expansive terrace overlooking the lawn?
You can expect a pristine palace of shiny marble and modern furnishings with a distinctly French flair. The guest rooms at Cap Estel are nestled into the rocky cliffs, and the expansive lawns overlooking the sea. There is a private bistro, an underground spa, a beautiful rose garden, and, of course, a private beach.
Château Saint Martin
Capturing nature's serene beauty, The Chateau Saint Martin is an incredible south-of-France venue for weddings. Set against the Riviera's blue horizon, hideaway in a garden cabana lulled by birdsong, stroll through history and art. You can actually buy out the entire Château as your exclusive wedding venue on the French Riviera. Imagine a banquet on Provencal dishes, lunch in the shady olive grove, or with wine tastings by the garden infinity pool. The venue features more than eight event spaces. The wedding rehearsal dinner might be in one of the atmospheric private Salons, and for intimate celebrations, the Salon Matisse is a perfect option.
Château Saint-Martin cherishes the natural beauty that surrounds their hilltop and inspired a whole modern art movement. You can discover the region's character, centuries of history, and modern masterpieces during the south of France's wedding weekend celebration. The Château is set in 34 acres of spectacular natural beauty, and the surrounding countryside offers a range of recreational activities.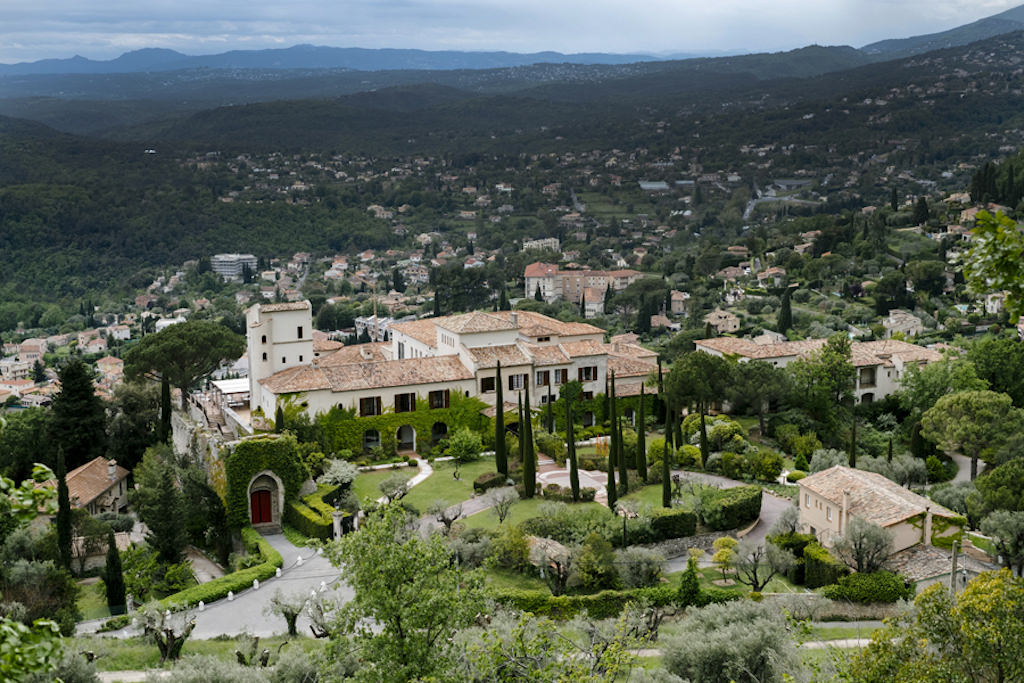 Cap Eden Rock
By the sea, a cream-colored palace with blue-gray shutters stands a legend on the French Riviera. After the door opens onto the huge park, you are at the top of the wide marble staircase, dizzy, seeing the scintillating sea below, at the end of an alley lined with pine trees. The park connects the main building to the Eden-Roc Pavilion, completed in 1914. The same year, the cliff was blown up with dynamite in order to dig the saltwater pool. Those looking for peace and quiet can get away from the pool area and retreat to small white bungalows located by the water.
At the Hotel du Cap, everything bears witness to historical opulence and incomparable charm. Today the hotel is part of the ever-growing Oetker Collection and already boasts nine major hotels around the world – including Le Bristol in Paris. Hotel du Cap-Eden-Roc is the quintessential setting for an exclusive private event in high style.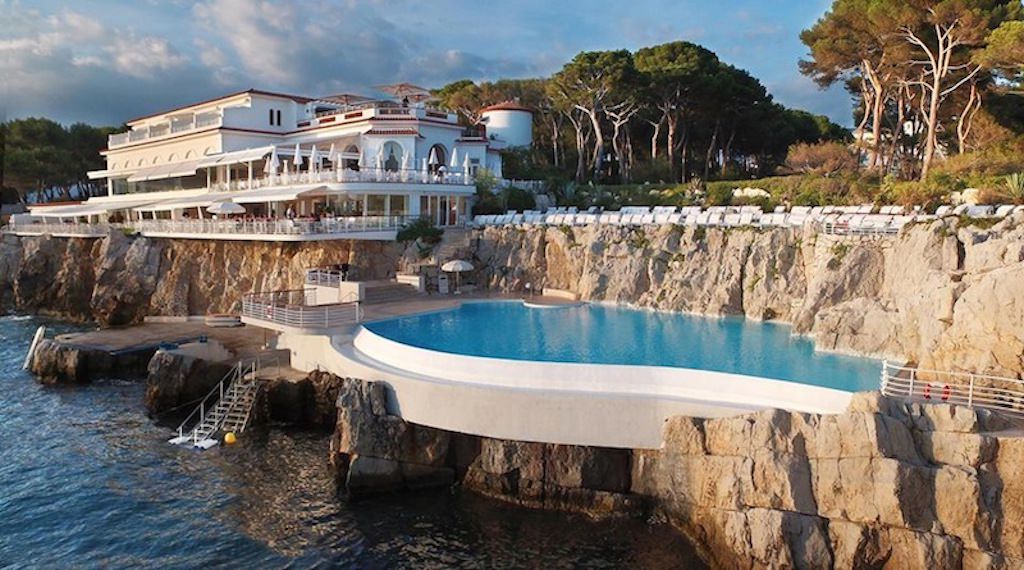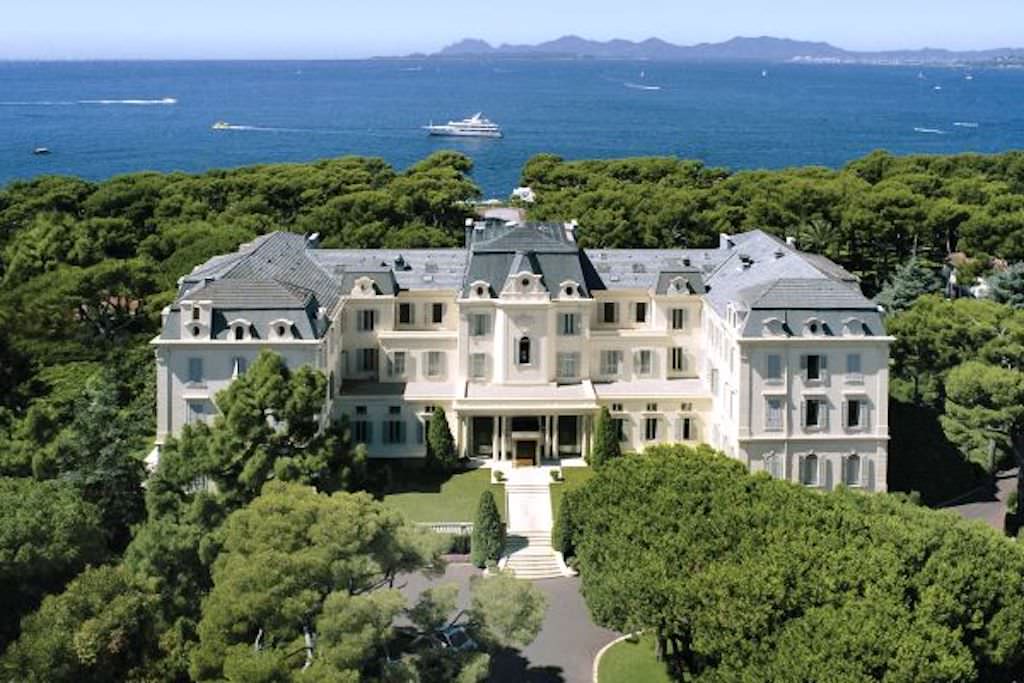 Le Beauvallon
Le Beauvallon is a private, four-hectare luxury estate in the Bay of Saint Tropez. As the only remaining Belle Époque palace, it is steeped in history and is the perfect place for those looking to experience a world of shimmering blue seas, scented hillsides, and warm starry evenings. Combining heritage, nature, and timeless elegance stay at Le Beauvallon is effortlessly easy and truly unforgettable. The property remains the beacon of the Domain. It is located just a stone's throw away from the 18-hole Golf Club de Beauvallon, whose clubhouse was designed by the modernist architect Pierre Chareau.
From intimate dinner celebrations to lavish banquet-style wedding breakfasts for several hundred guests, Le Beauvallon has everything you need for a stylish destination wedding. The property offers a reception space with or without accommodation. Le Beauvallon is a place to unwind and make you feel like you are at home. Their art collection includes works by celebrated artists, specially commissioned pieces, and intricate architectural details.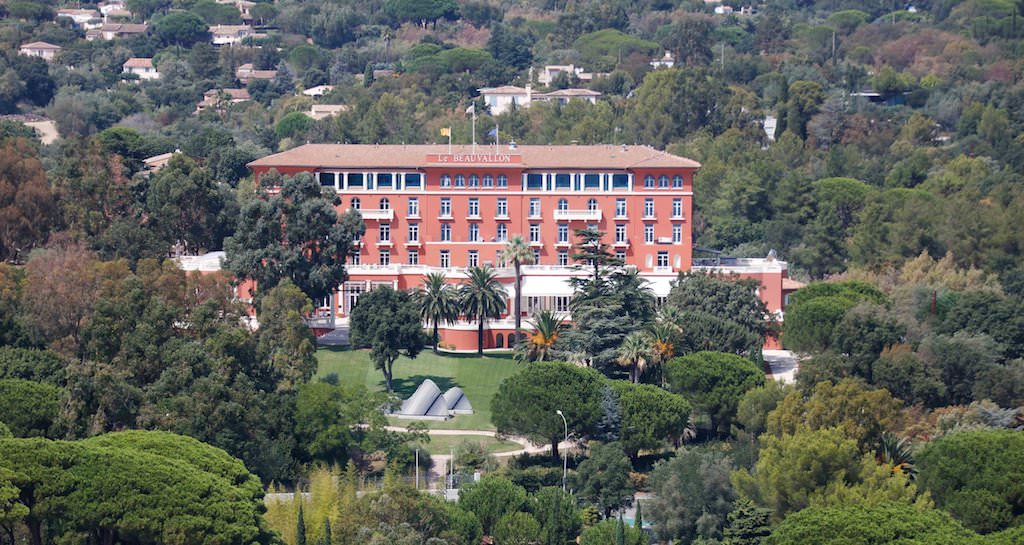 What is the best time to do an engagement shooting in the lavender field?
Every year, during a pretty short window of time, something magical happens in the south of France, in a region called Provence, millions of lavender's flowers bloom all together, creating a visual contrast that is spectacular. It doesn't really matter where you live in the world, it is worth it to travel to Provence during the right time of the year to see the lavender fields blooming. Originally, the lavender plant was imported to France by the Greeks around the sixth century BC. Though they imported it, the Romans were the ones who started to extract the essential oil from the plant and use it to bathe
The best conditions to photograph lavender fields are generally when the sun is low on the horizon and the light is warmer. This often occurs during sunrise and sunset.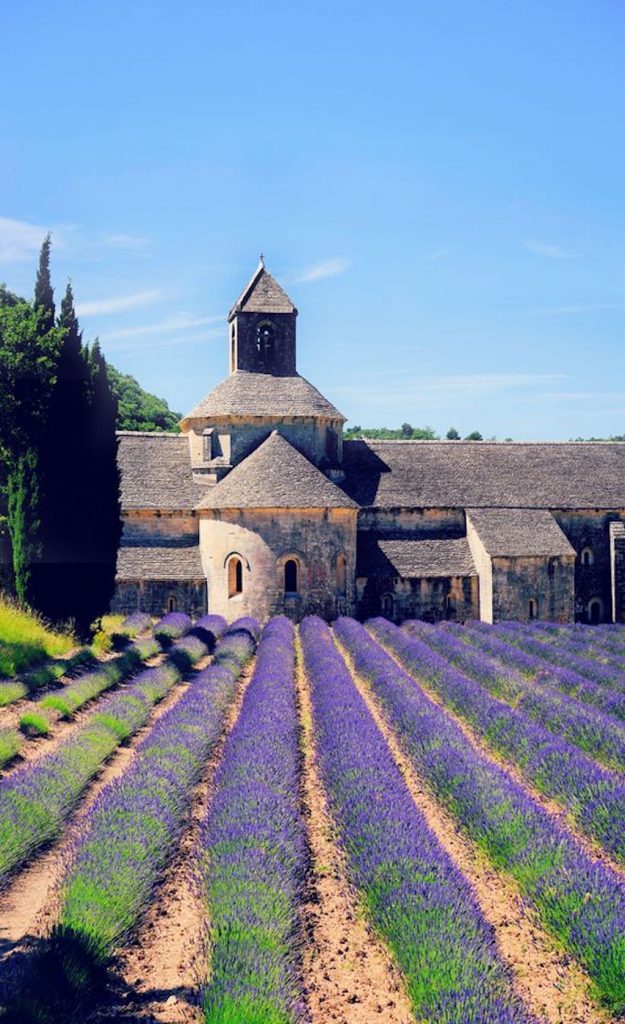 Where are the best lavender field?
Be aware though that if you happen to be blessed with some interesting sky, with a few rolling clouds, then what would otherwise be a boring afternoon could turn out to be the shooting session of a lifetime! If you are passionate about astrophotography, the area around Valensole is a nice place to capture the Milky Way during a clear summer night. You might be surprised by the result!
All of the most famous lavender fields are in a relatively small area, around a cozy village called 'Valensole'. In and around Valensole, you'll find all the biggest and most beautiful lavender fields, together with some lonely trees and some old ruins here and there; the whole place seems like it's been created for photographers! If you are looking to set up south of France wedding photoshoot in the lavender field, that is also totally possible!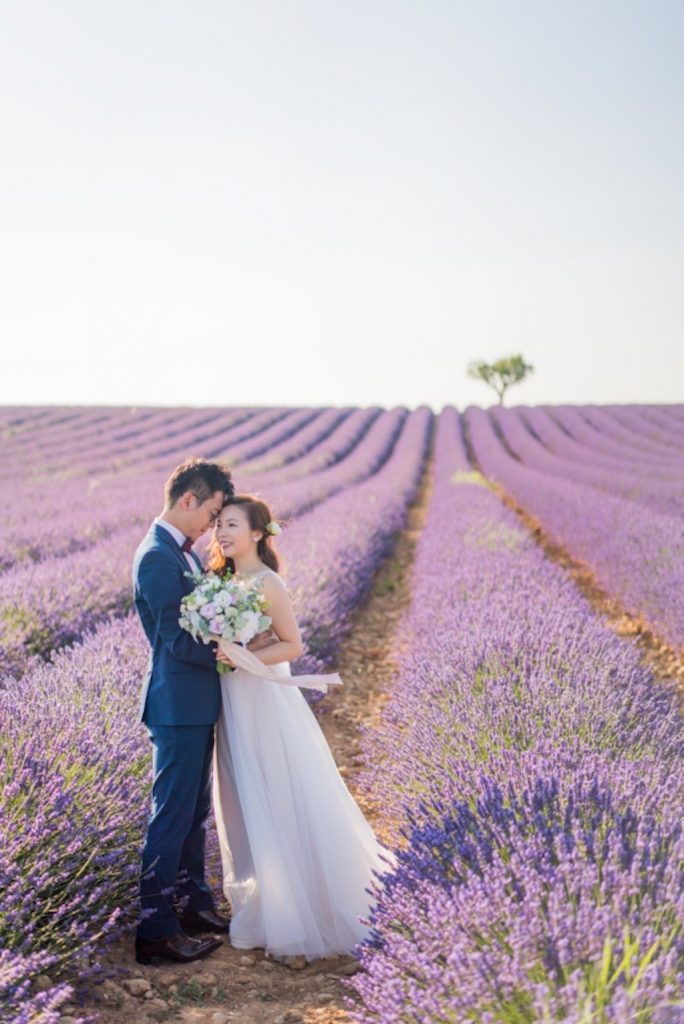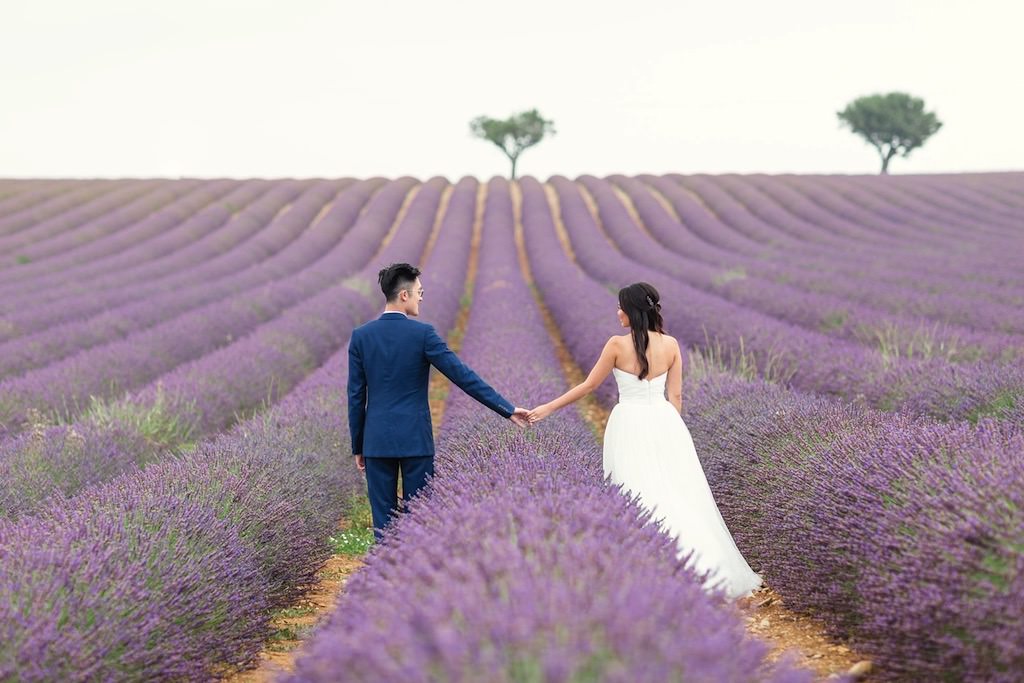 How to start planning a South of France wedding ?
One thing that I have found couples don't recognize at first is that there are different types of weddings. One of the first questions that I always want to ask is this: When you're envisioning your wedding, what comes to mind? How many guests are you planning to invite? That topic will be covered in another full blog article. In a few words, coming down with a perfect guest list takes some time. They are certain guests that must be invited, while some others are less of a priority. The number of guests attending will have an impact on your wedding budget. New trends have emerged over the years: the elopement.
Elope in the South of France
It basically means escaping in a foreign with a couple of close friends, to celebrate your love for a fun weekend. I was under the assumption that those intimate celebrations would be economical until we have been hired to produce a very big budget elopement, where the only sky was the limit. There are still a lot of advantages to planning an intimate wedding. You will focus more on each guest's experiences and be able to talk to them a lot. You can enjoy an intimate wedding on our portfolio, that show you what you can expect
A destination wedding is a wedding that is held in a setting away from your hometown. First of all, It is an opportunity for a couple to hold a wedding in a romantic location like Paris without having as many guests attend as they would have had if their city. This is a reason why this type of wedding is in trend. Secondly, Guests are less willing to travel abroad, so the percentage of RSVP confirmation will be lower. YOu can invite a lot more people, and won't feel guilty! A typical destination wedding has between 80 to 150 guests. It is often the occasion for guests to take a vacation and explore the city of the wedding for a few days.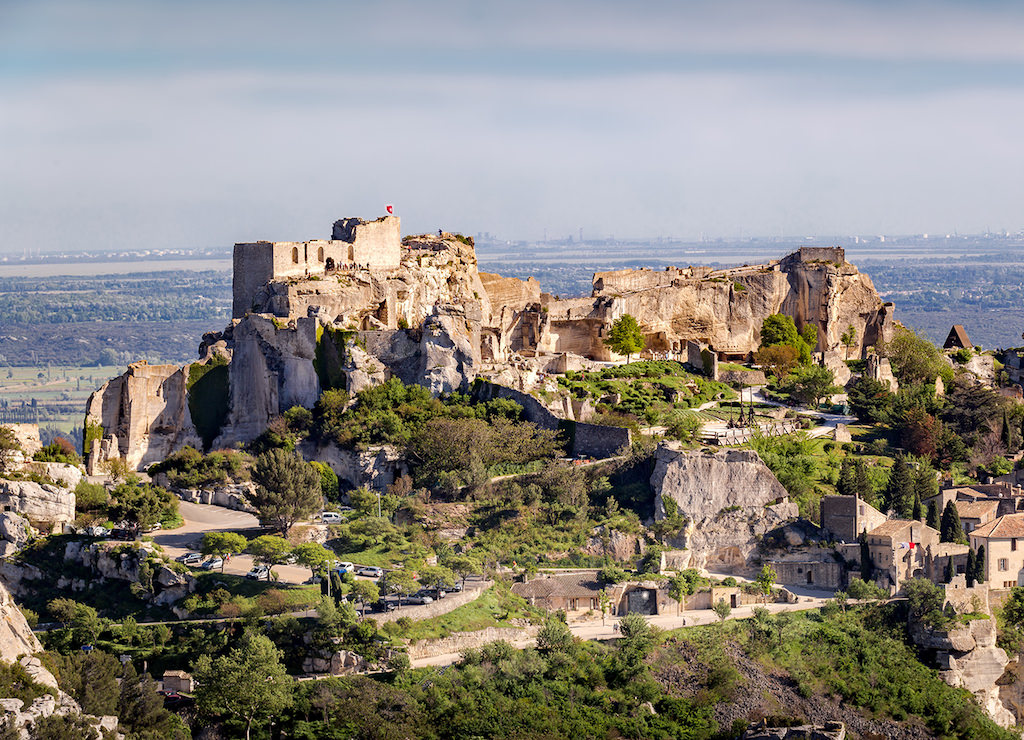 South of France wedding planning tips
Planning a South of France wedding is a beautiful experience, and even more comfortable when you get help with a professional South of France wedding planner. It may seem a little more difficult than in your home town but it should be a lot more fun and allows your guests to really embrace time away with friends. We have put together a list of 5 tips if you are considering getting married in the South of France.
The wedding insurance
Once the south of France's wedding venue is booked, look for wedding insurance, even more so when relying on public transport such as airlines and hotels. Recent COVID 19 put the world on hold, including wedding planning. Many have had to postpone to 2021. It is better to be safe!
The Perfect Itinerary
Ensure your French riviera wedding is planned with your guests in mind. Create an itinerary that they will love and talk about for years to come. Make sure the day itself flows from one event to another- don't spend too long on drinks reception, research the time of sunset to make sure you are doing the right part of the day in the right space at your venue.
Select Bilingual Vendors
Make sure your key suppliers speak fluent English, especially those in direct contact with your guests: Photo, Video & waiters. Feel free to give them some outfit directions. You may want them to wear a bow tie as well.
Create a welcome bag
Nothing cuter than a welcome bag as a welcomer gesture! No matter the size, it helps to make your guests feel special. It is also a way to keep them informed with itinerary, keys, phone numbers. We love to give some typical french favor ( Wine, Cheese, Grapes, French Baguette, Macarons ) Drop off your baskets with your hotel front desk the night before your guests arrive so that they can receive upon check-in!
If you are planning your south of France wedding, you may want to include in your itinerary a cruise between Cannes & Monaco, Some boats can be fully privatized, with food, drinks, and live DJ. It is also possible to be part of an upper-class touristic tour. That welcome activity will break the ice while giving the options to enjoy the most beautiful sigh of the French Riviera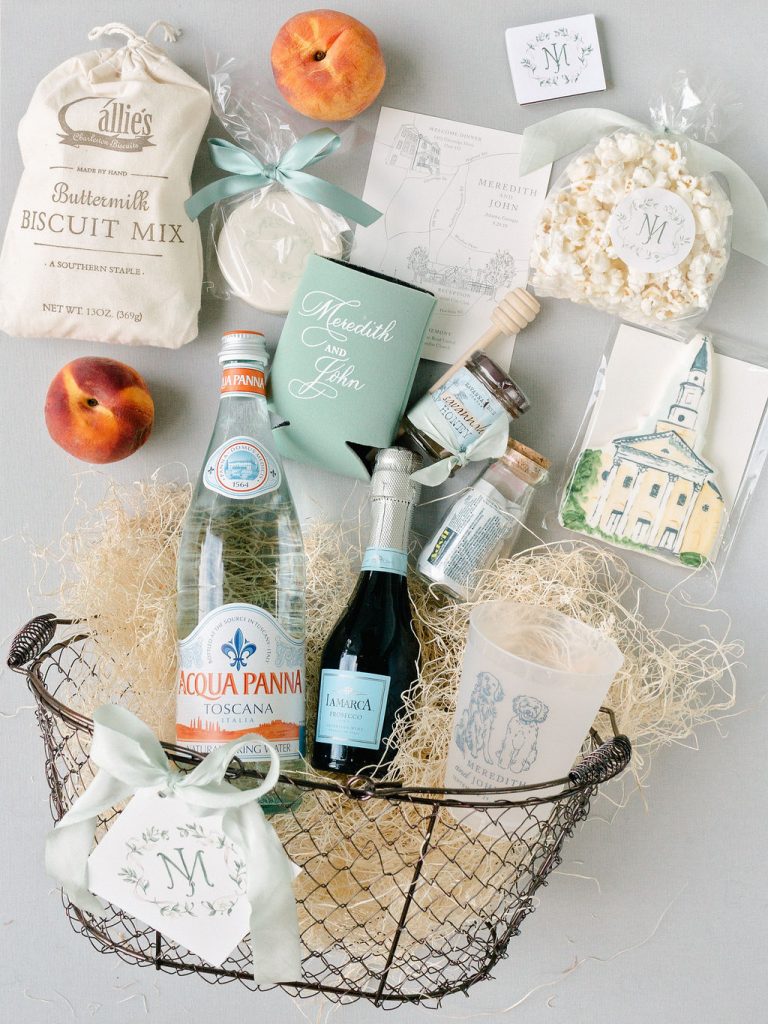 A few words about Mr. Sumptuous – Jean-Charles Vaneck
Jean Charles Vaneck is a young French entrepreneur living between Paris, Miami & South of France. He is the founder of Sumptuous Events, one of the most acclaimed events & wedding planning agencies in the world that emerged in just about five years. After performing in the entertainment field, and inspired by cultural adventures of more than 70 countries, Jean Charles Vaneck founded a premium event agency. It focuses on not only exceptional event management but also design and style any celebration in the South of France. He gained popularity thanks to a distinctive rich, sophisticated, and editorial style.
He received several global distinction and awards, such as one of the most influential wedding planners in the world, and has become a trendsetter in his field. Jean-Charles is consulted across the globe for his advice, recommendation, and expertise. He has expanded into inspiring fellow wedding planners in their own pursuit of creating amazing events. Jean-Charles Vaneck is based in Paris but brings events to life in the South of France and all over the world.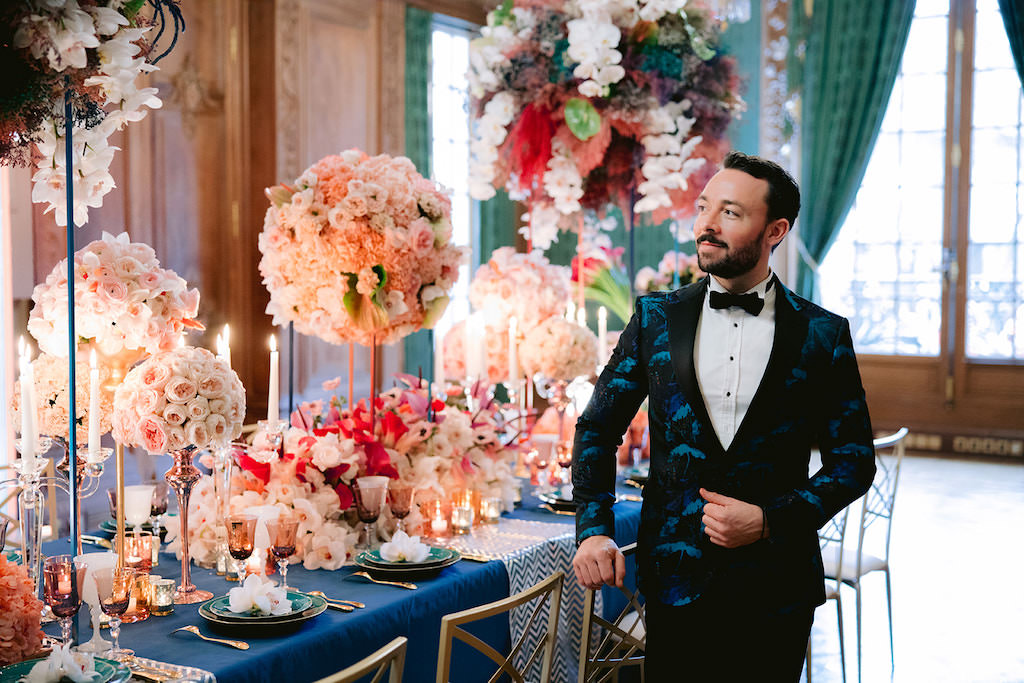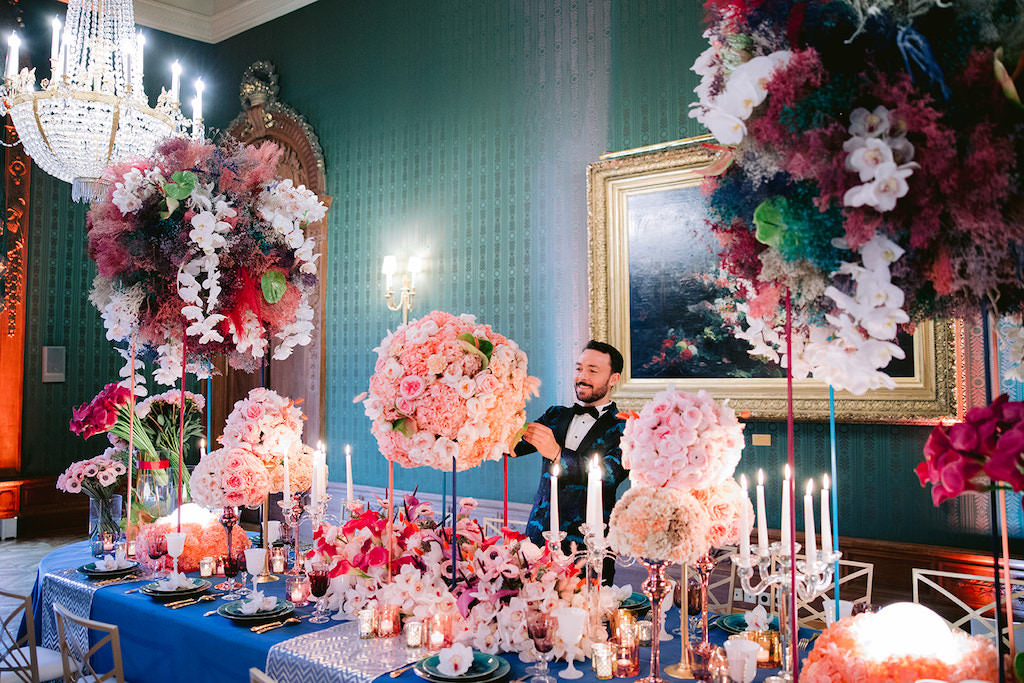 What services do we offer: full-service planning, design, florals, etc
Our exclusive wedding Planning is all about handling the logistics, from vendor referrals and contract negotiation to day-of execution of your vision. They are making wedding planning as seamless as possible. We will keep track of the budget and handle the logistics. We help couples successfully plan their wedding day and see that everything runs smoothly. Our responsibilities include establishing a planning timeline and working with the couple to choose everything from attire to ceremony and reception venues, catering, music, and food.
Hire the best event planner in France
Sumptuous Events has become very well known for its distinctive, bold, and opulent signature looks. Under the direction of Jean-Charles Vaneck, we specialize in consulting on everything from floor plans and lighting design to the flowers, furniture, linens, and attire. We help with the decisions that will give the event a cohesive, stylish, and sophisticated look. The ability to design an event and create an atmosphere goes above choosing linens and chairs. We have an artistic eye that allows us to conceptualize the whole event and truly transform a space.