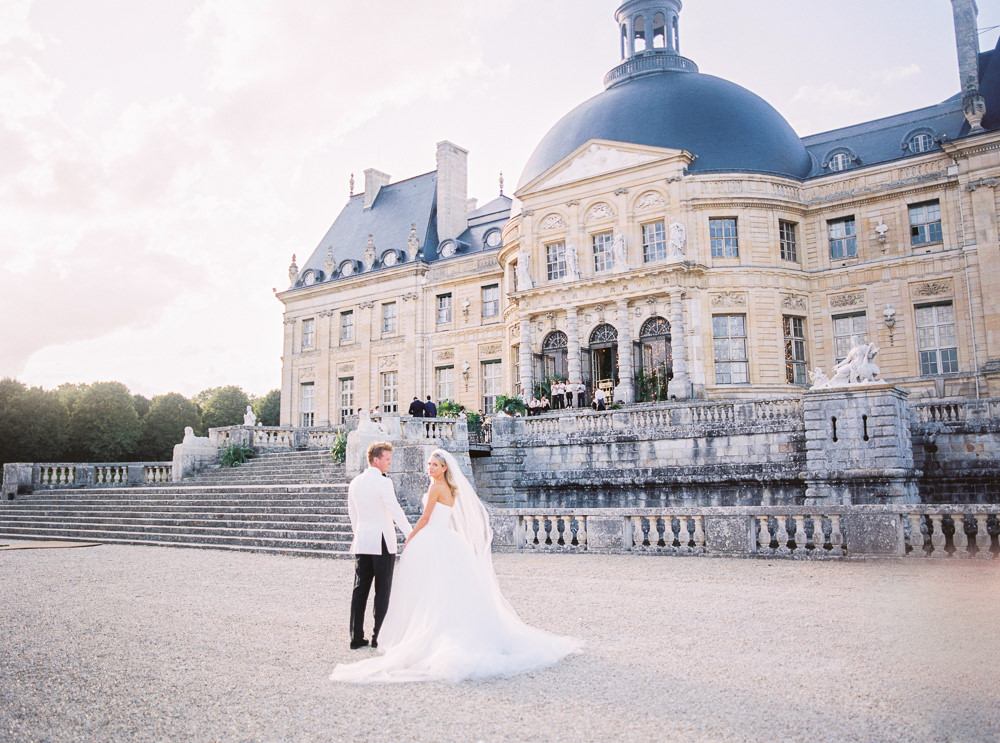 If you have secretly dreamt about a fairy tale castle wedding, France is the perfect country for you. In this guide we will help you get started with planning a dream French wedding.
But first, let's see why do so many couples decide to have a wedding in France.
WHY GET MARRIED IN FRANCE?
You are probably wondering: what makes France so unique? Well, your luxury wedding planner in Paris, will tell you right away. The sheer number of beautiful stone French Châteaux and estate in France means that ideal wedding venues present themselves in any region of the country. France offers one of the best gastronomy in the world, and also the best wines. Food is not only the backbone of our country but our very own identity. The quality of food there is so high that you won't necessarily have to fork out on an expensive caterer. All to say, I believe that you will get a lot of value for what you will invest.
1. WHERE TO HAVE A WEDDING IN FRANCE?
One of the hardest choices to make after deciding to say 'I do' in France is to pick the right region. We have shown about every venue possible in Paris, which makes a Paris wedding sound like a fairy-tale. However there are so many incredible regions worth considering outside of Paris to plan your destination wedding in France. France's topography is as diverse as that of any country in Europe.
Lush verdant hills from the Loire Valley to Burgundy region and Dordogne, iconic scenery, and beaches along the French Riviera. A perfect climate blesses the south of France. With mild winters and hot summers tempered by a light sea breeze. You can enjoy almost 300 days of sunshine per year. Our favorite Hôtel is the Grand Hôtel Four Season Cap Ferrat, the Cap Eden Rock, & the Hôtel de Paris in Monaco. Luxurious boutique hotels in Provence along the lavender field near the city of Gordes. Towering mountain from the Atlantic Ocean to the Spanish border. Those breathtaking landscapes will create unforgettable wedding memories that will last forever.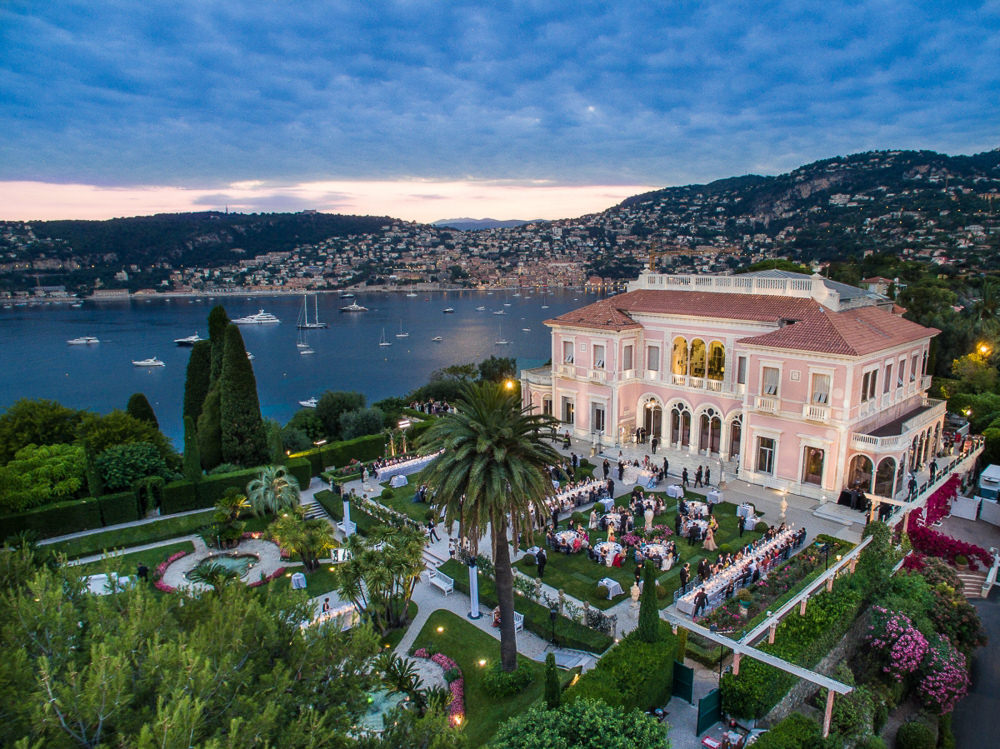 TOP FRENCH WEDDING VENUES
When a couple gets in touch with our team, they usually know in which country they want to celebrate their wedding. But many are torn between a Parisian Opulent Indoor wedding or a Cote d'Azur fashion-inspired chilled wedding outdoor. Deciding on a wedding venue can be difficult.
As a true French ambassador & wedding expert, I have explored all the regions and the type of venues.
A Chateau wedding is undoubtedly a fantastic choice. It features a dramatic ancient interior that carries a lot of history, and those typical symmetrical French garden.
If you are looking for a religious feel, you may consider an Abbey, like the one in the Vaux de Cernay or Abbaye de Fontenay. Chances are your wedding celebrations will involve a fair bit of wine.
What about celebrating your wedding in a champagne vineyards? If you love the chill atmosphere, France has the cutest and quaint village in the world: Annecy, Biarritz, Les Baux de Provence, or Cassis.
Some regions are less popular, but they remain amazing: Brittany or Haute Garonne.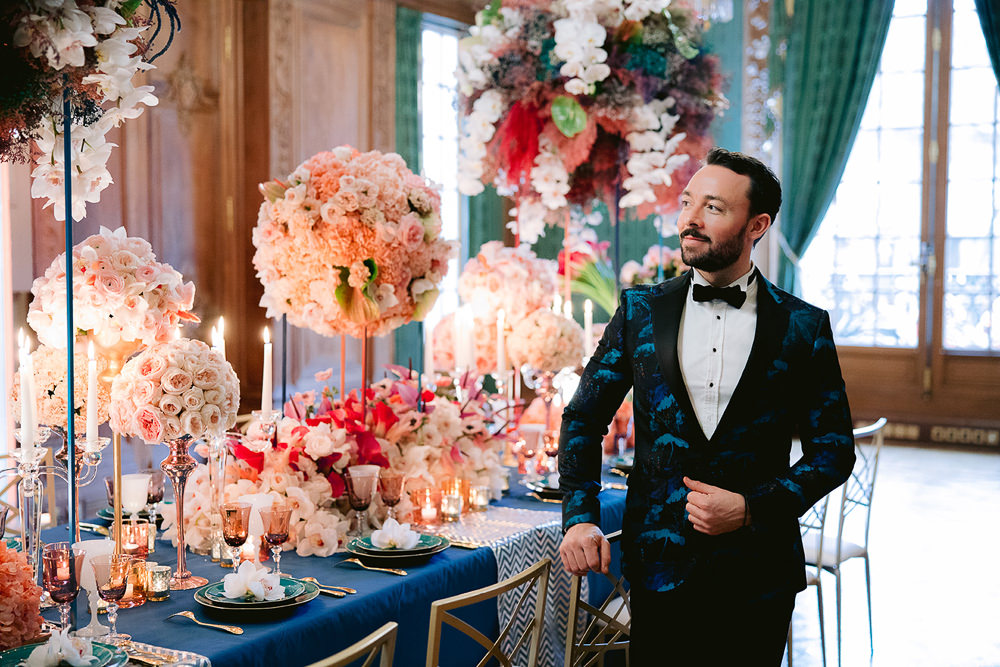 2. FIND A WEDDING PLANNER IN FRANCE
Planning a perfect wedding abroad starts by finding the best French wedding planner. It takes time and resources to execute a tasteful celebration. You need ears and eyes on the ground if you are living abroad. You need someone that you can fully trust!
First, I recommend booking your French wedding planner before anything else. They will guide you with their knowledge and let you book other suppliers in the right order.
Then, there are some essential questions to ask a luxury event planner in France. It is always good to know how long they have been in business. It is easy to spot someone confident on the phone. I always recommend a first phone or video call for a perfect introduction. Take a look at our event planning portfolio, it shows different styles and types of weddings that can inspire you.
Finally, You may ask how many weddings does your wedding planner France takes a year. For instance, we limit the number of engagement per year so we can remain available and very responsive. A price friendly wedding planner may take more weddings per year. There is an essential factor to take into consideration how much cost a wedding planner? I believe that the more vendors will value himself and the quality of his work, the more he will charge for his fee. Finally, you may want to ask for a contract that details the services provided.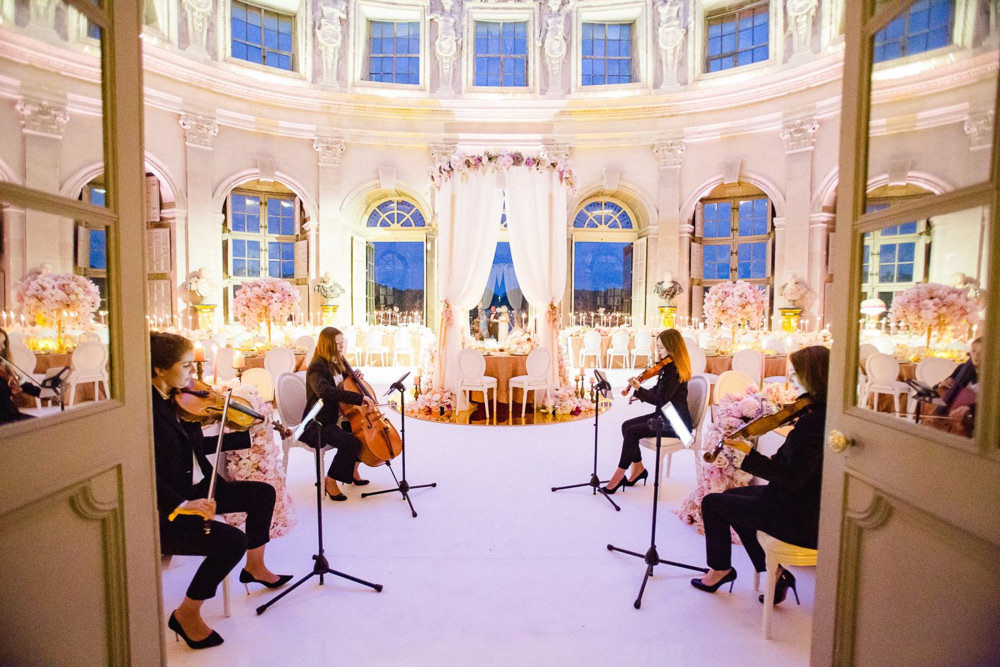 3. FRENCH WEDDING TRADITIONS
A wedding is about celebration & commitment. It is widely known as the best day of your life. However, weddings are not celebrated in the same way in different part of the world. French traditions are quite unique. So what should you expect if you have the chance to attend a French wedding?
What are the differences between an American and a French wedding? There are still many beautiful displays of French romantic history that couples choose to incorporate into their marriage. Fiançailles that you can translate to "engagement," is a big deal in French culture. The proposal takes place during a romantic trip. An engagement party is often planned to make a formal announcement for the families.
The wedding party is slightly different in France. Instead of bridesmaids and groomsmen, French couples have témoins ( that stands for witnesses ). They are asked to sign the wedding registry. The couple is often seated during the ceremonies.
I have noticed that French People are a bit shy and don't like too much drama. The term 'Cortege' refers to the act of the groom and his mother escorting each other down the aisle. The father of the bride accompanies his daughter in the same way as the USA. White American couple loves a traditional sugar paste covered tiered cake; French opted for a croquembouche. A delicious puff pastry tower filled with cream.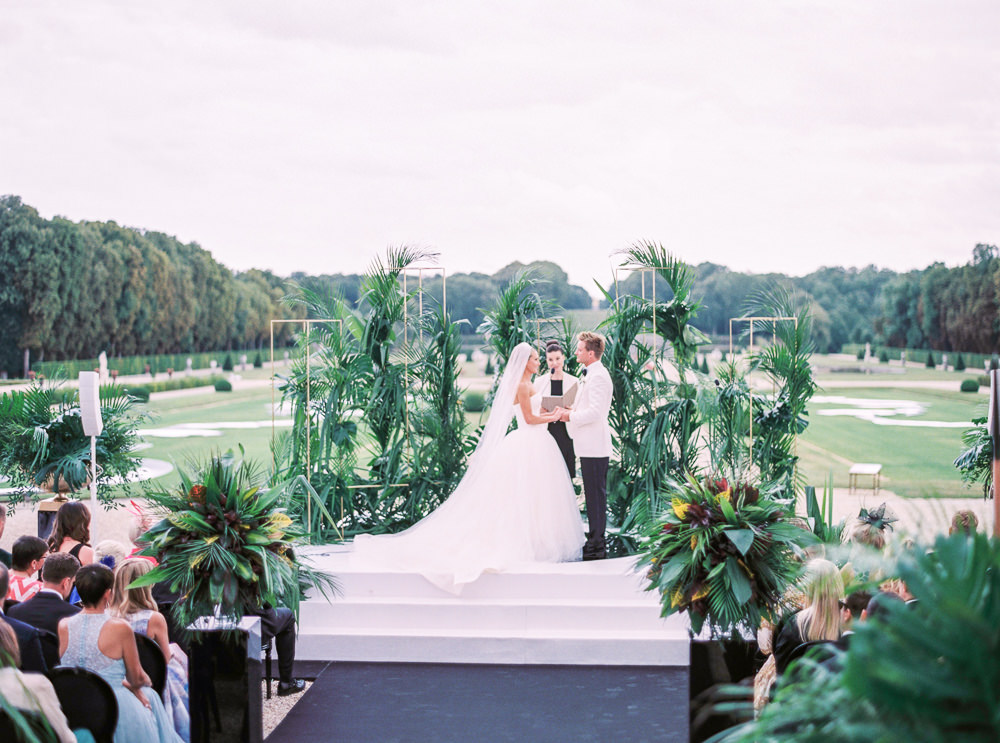 4. THE WEDDING CEREMONY
When it comes to ceremonies, a lot of people assume that there are only two types to choose from; it is either religious or civil. There are a lot more that could be better suited for you. The most common is the religious ceremony. If you practice your faith a strong aspect of your life, you will probably want to get married in a religious ceremony. Most religions require the couple to attend some couple counseling before the wedding so that it can take place.
Now, if you and your partner have different beliefs, you may choose a place of worship that allows you to celebrate both, which we call an interfaith ceremony. A non-denominational service will mention God and reflect some general religious spirituality without mentioning any specifics of religion/ This is an excellent alternative for couples who have a spiritual belief.
Then, we have the civil ceremony which is held at the city hall. This is the only recently that legalize the wedding. Humanist weddings are becoming popular, as the service focuses on the couple alone. It allows them to personalize the event. Those types of ceremonies stand the belief that we can be loving members of society without needing to adhere to any moral codes but following society's moral laws.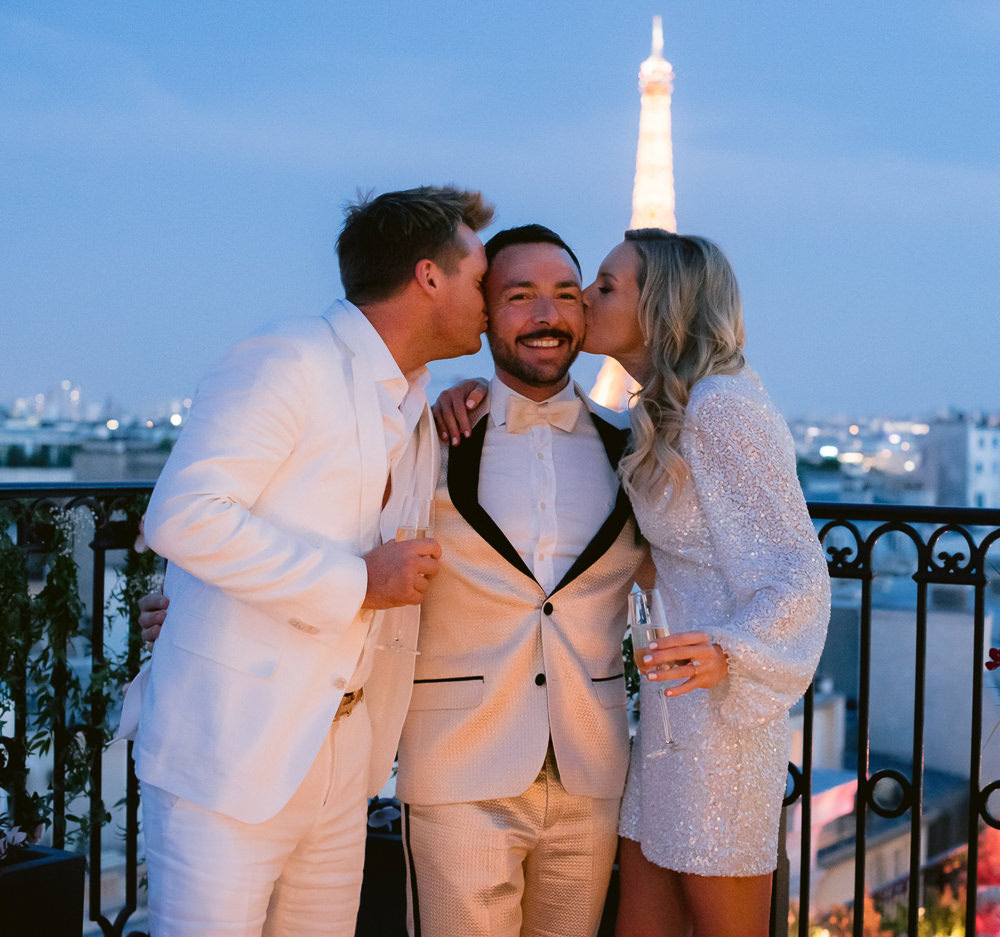 5. FRENCH WEDDING VENDORS
I'm going to give you an example of how we work at Sumptuous Events. We have planned hundreds of events, and we always plan in a particular order. It has become organic for us. Once you have hired us, we would move on to the venue searching. This part can be quick if it is Love at first sight, or it can take longer. We can move to save the dating process and recommend some Invitation Company like CECI New York.
The next step would be to hire your French wedding photographer and videographer. It is ideal to book them at the same time. This is our core team. From there, you'll need to engage your hair and makeup artist, at the same time, you may start looking for a wedding gown.
After understanding your vision, we rapidly work on a design. Once approved, we will hire anything necessary to execute it ( rental company, floral design, decor, etc.). We will suggest three caterers shortlist, and sample 1 along with bar service.
We often present a floral design and tablescape mock-up during this occasion. Then come the decisions to hire musicians and entertainers for a cohesive look and feel. We suggest a tentative day-of itinerary, which will evolve through the final weeks of planning.
It is the best way to see if you want to add special touches and details such as a wedding gift, basket, transportation. We always plan from the big pictures to the most delicate details.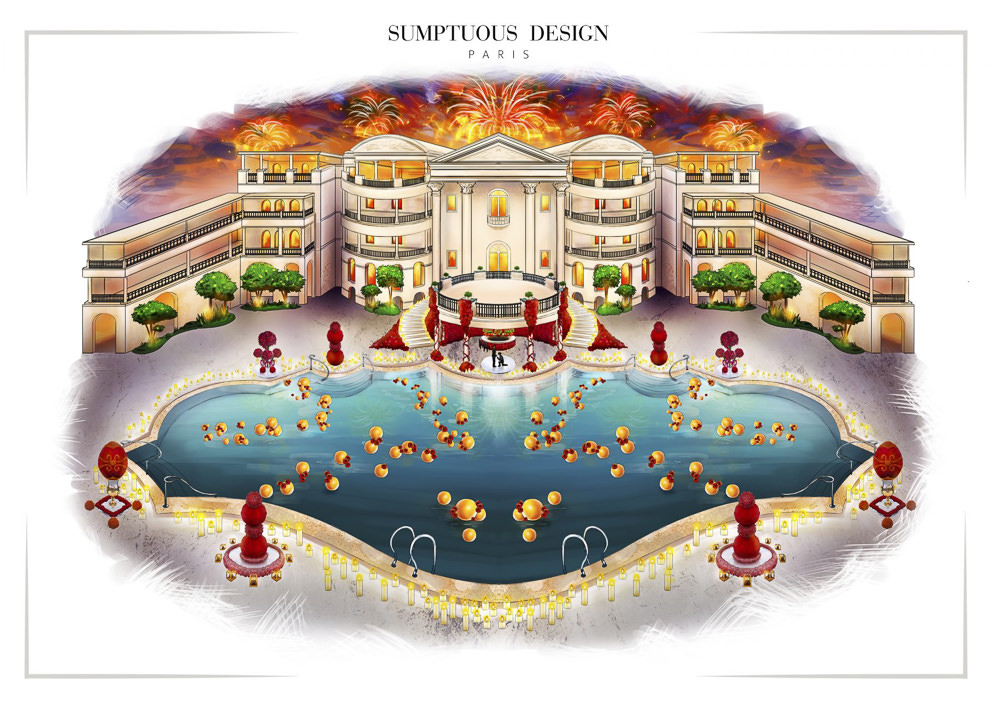 USEFUL TIPS FOR A DREAM WEDDING IN FRANCE
If you are wondering how much does a wedding in France costs, then we have the answer right here.
1. COSTS OF A WEDDING IN FRANCE
Just like anything else, the cost of a wedding in France can vary drastically. It's like building a house from scratch, it depends on the size, the land, and whatever we may put in it. So how much would you like to invest per guest? 100, 5000, 2000€?
LET'S TALK NUMBERS
Here are a few approximations facts and figures for the cost of a French wedding. A classical average wedding budget in France would range from 20 to 30K€ for 100 guests. A luxury wedding would range from 80K to 150K for 100 guests. An upper high-end wedding would range from 150K to 400K. Anything above is less common, and usually involves multiple days events, with the top-notch caterer, floral designer, wedding gown, or photographers.
France is not a show of culture, and it is not common to display what we own. So if the extravagant wedding does take place, the couple won't share it with the public. Some cultures are more inclined to share with the world what they have produced. I am thinking about Americans, Indians, or Chinese. I recommend the excellent movie 'Crazy Rich Asian' for you to get a sense of the big-budget wedding approach.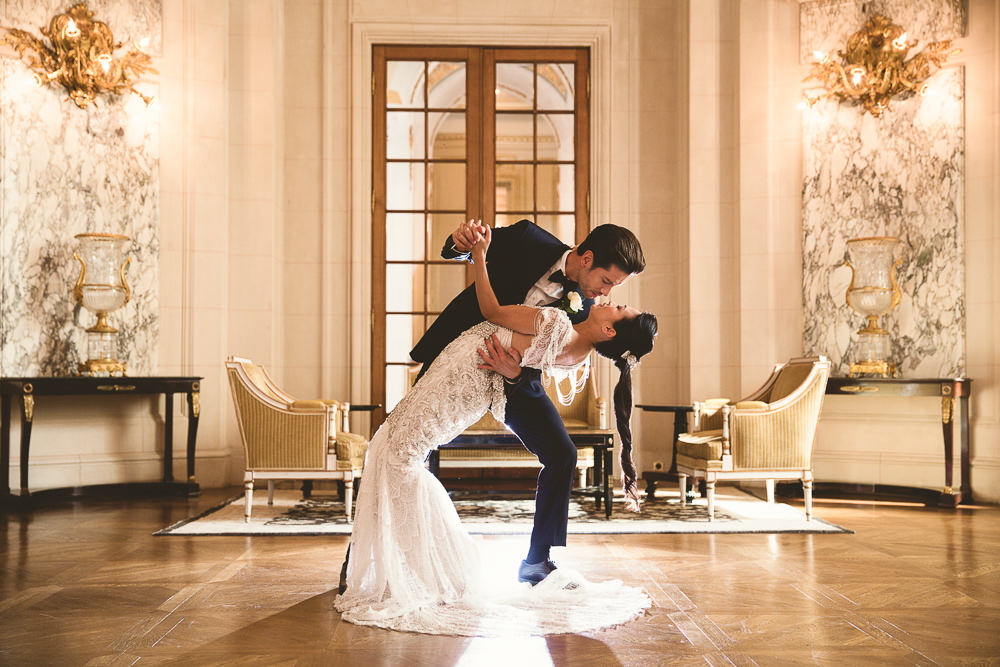 2. CAN FOREIGNERS GET MARRIED IN FRANCE?
It is possible to get legally married only if one of you is French and resides in France. Most couples would get legally married in their home town, a few months before the wedding, and will make a small celebration out of it. The symbolic ceremony has become very important over the past years, and this is where all our couple invites all their guests.
These were the 5 steps to go through when planning to get married in France. Le me know what you think by leaving a comment below. If you have any questions or need guidance for your French wedding planning, please let me know.