A wedding is one of the most significant events in a couple's life. In many cultures, it is perceived as the happiest day of people's life. With so much expectation, it is also easy to become one of the most stressful. The role of a a wedding planner in France is to create a stress-free event that you will never forget.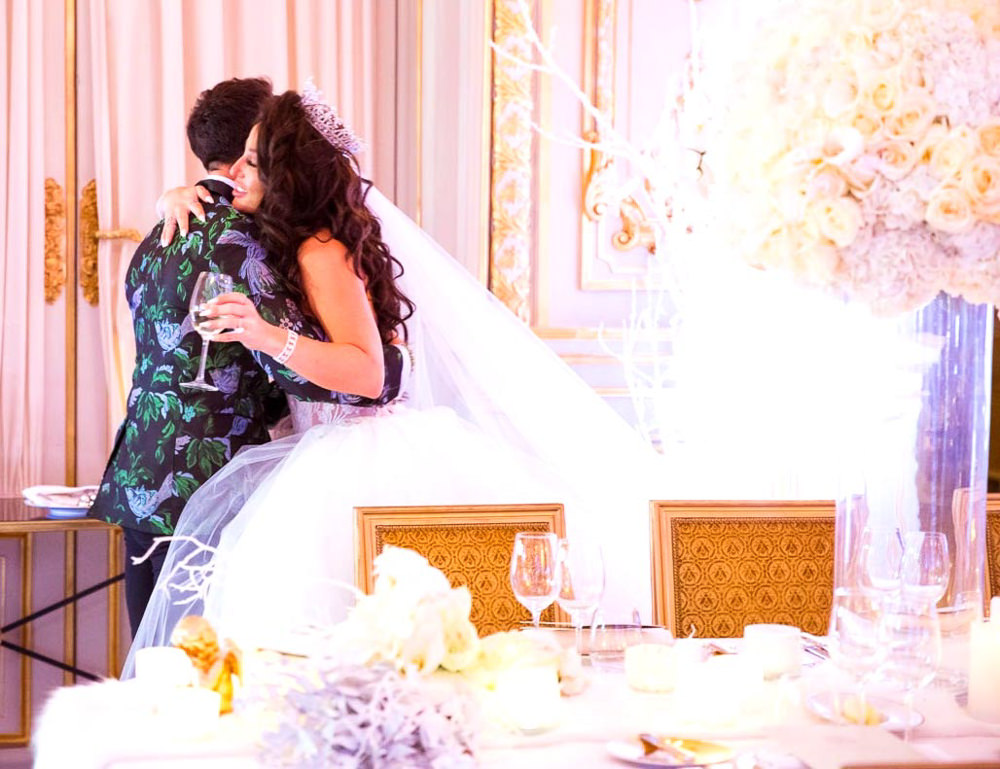 WHAT IS A WEDDING PLANNER IN FRANCE
A wedding planner is someone who helps newly engaged couples with the organization and management of their wedding day. Hiring a French wedding planner is ensuring that all the details are taken care of with a peace of mind. Did you know that the first party planners were French and were working for the kings to plan the most lavish events for his court. It became common in the United States to use a wedding planner from the '80s; it spread globally.
A wedding planner in France will typically start by meeting with the couple for a consultation to understand their vision and their budget. He will explain what services they can expect to get for that amount. Getting a clear understanding of the couple's taste and their overall vision is important.
EXPERIENCED FRENCH EVENT PLANNER
An experienced wedding planner has successfully organized many previous weddings. Therefore they know what they can accomplish with the budget they are given and can either introduce the couple to vendors and services that can accommodate a lavish wedding or vendors that specialize in catering to smaller budgets. On the day, the wedding planner makes sure that everything flows perfectly, and coordinate all the suppliers.
Hiring a local wedding planner is best suited for a couple looking to celebrate a destination wedding. They can combine the expertise, with the local network they have to establish over the years. There is some cultural difference between countries, so it is a valuable asset to work with someone who understands both cultures.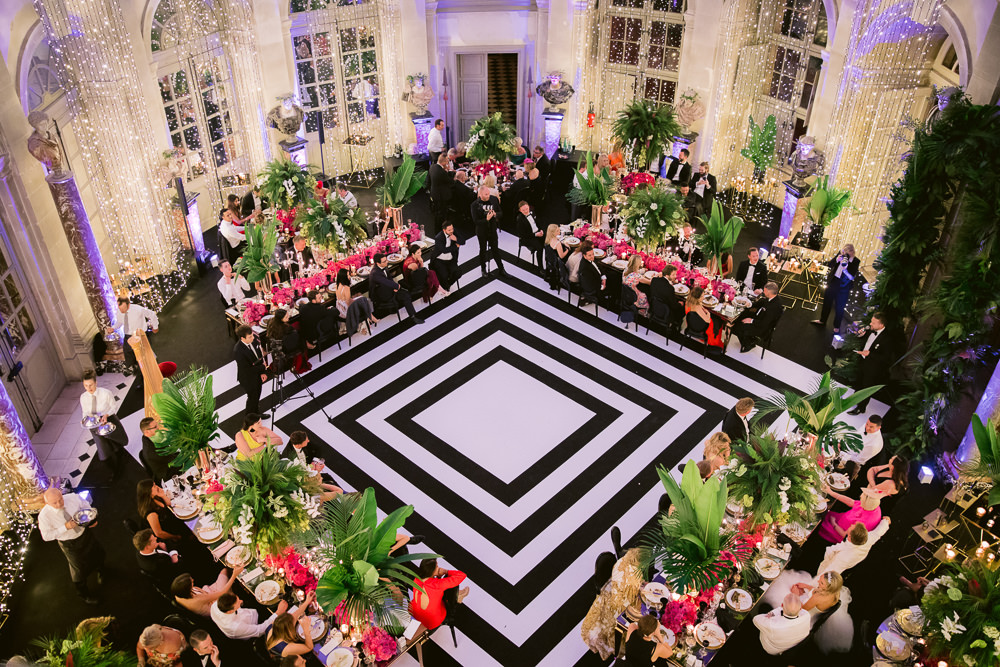 FRENCH WEDDING PLANNER PORTFOLIO
One thing that I have found couples don't recognize at first is that there are different types of weddings. One of the first questions that I always want to ask is this: When you're envisioning your wedding, what comes to mind, and how many guests are you planning to invite? That topic will be covered in another full blog article.
In a few words, coming down with a perfect guest list takes some time. They are certain guests that must be invited, while some others are less of a priority. Ultimately, the number of guests attending will have an impact on your wedding budget but also on the style of the wedding.
ELOPEMENTS TO FRANCE
New trends have emerged over the years: the elopement. It basically means escaping in a foreign with a couple of close friends, to celebrate your love for a fun weekend. I was under the assumption that those intimate celebrations would be economical until we have been hired to produce a very big budget elopement, where the only limit was the sky.
INTIMATE WEDDING IN FRANCE
There are still a lot of advantages to planning an intimate wedding in France. You will focus more on each guest's experiences and be able to talk to them a lot. You can enjoy an intimate wedding on our wedding portfolio of luxury events Paris, that show you what you can expect from intimate and big French weddings.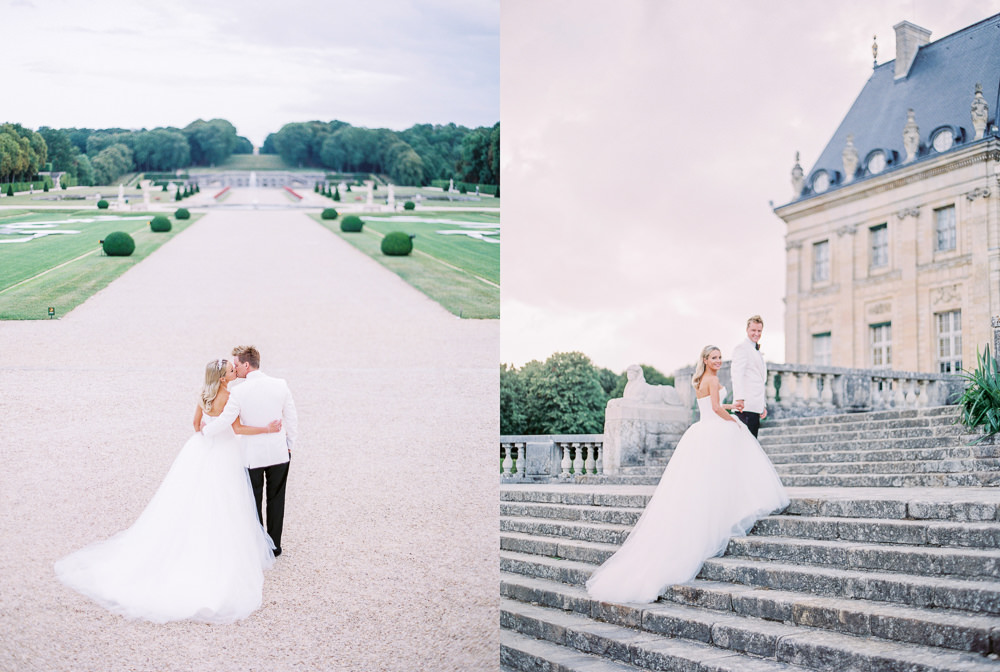 BIG WEDDINGS IN FRANCE
Many couples still prefer to have large gatherings. I have noticed Lebanese people adore this type of big celebrations. They are well known to transform an empty colossal storage room into a magical decor. It is part of their culture, and it would be possible to cut down the list, no matters how much additional that will cost. Not just the couple invite guests, but also the two families.
Big weddings involve a lot more staff, usually, the photography and video team second and third shooters and assistants. We display escort cards with alphabetical order to guide each guest were to seat. You may need several bar displays through the ballroom, and possibility a larger band, and a big sound system. During these big weddings, the couple won't have many opportunities to talk to each guest, so this type of wedding may feel personal.
You can enjoy a beautiful Indian wedding with 550 guests, we have produced in New York City and another Chinese Wedding we have planned in the center of Paris, with 500 guests. However, another solution has emerged. Those two weddings are a shining example of Jean Charles Vaneck's work and what couples can look forward to when partnering with Sumptuous Events.
DESTINATION WEDDING IN FRANCE
A destination wedding in Paris is a wedding that is held in a setting away from your hometown. It is an opportunity for a couple to hold a wedding in a romantic location like Paris without having as many guests attending as they would have had if their city. This is a reason why this type of wedding is in trend.
Guests are less willing to travel abroad, so the percentage of RSVP confirmation will be lower. If you are planning a destination wedding in France, you can invite a lot more people, and won't feel guilty! A typical destination wedding has between 80 to 150 guests. It is often the occasion for guests to take a vacation and explore the city of the wedding for a few days.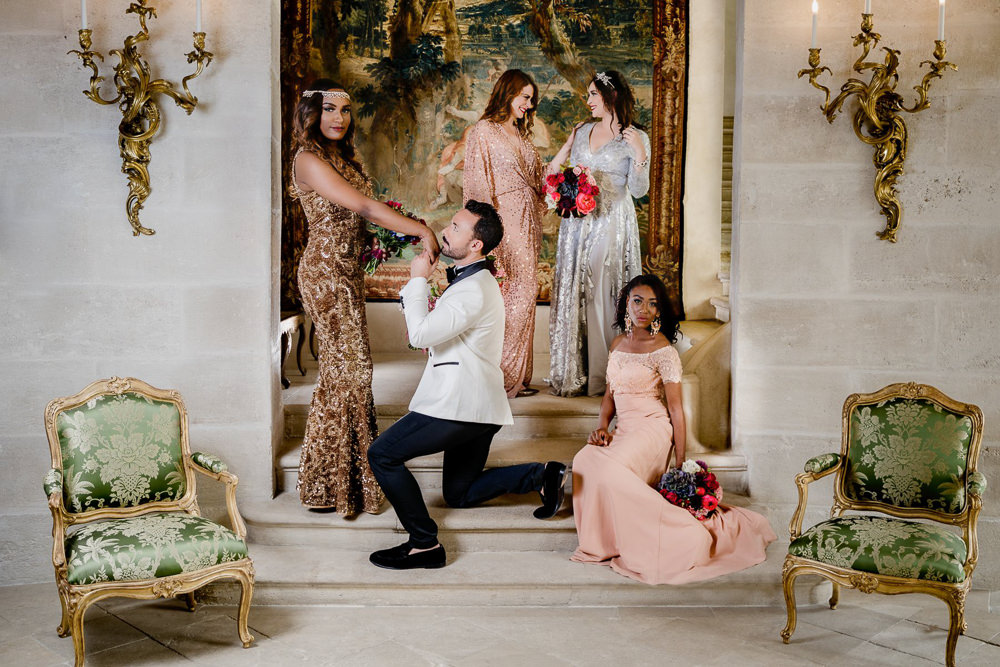 SUMPTUOUS EVENTS – WEDDING PLANNER FRANCE
Jean Charles Vaneck is a young French wedding planner based in Paris. He is the founder of Sumptuous Events, one of the most acclaimed events & wedding planning agency in the world that emerged in just about five years. After performing in the entertainment field, and inspired by cultural adventures of more than 70 countries, Jean Charles Vaneck founded a premium event agency.
The luxury wedding planner focuses on not only exceptional event management but also design and style any celebration. He gained popularity thanks to a distinctive rich, sophisticated, and editorial style. He received several global distinctions and awards, such as one of the most influential wedding planners in the world, and has become a trendsetter in his field.
Jean-Charles is consulted across the globe for his advice, recommendation, and expertise. He has expanded into inspiring fellow wedding planners in their own pursuit of creating amazing events. Jean-Charles Vaneck is based in Paris but brings events to life all over the world.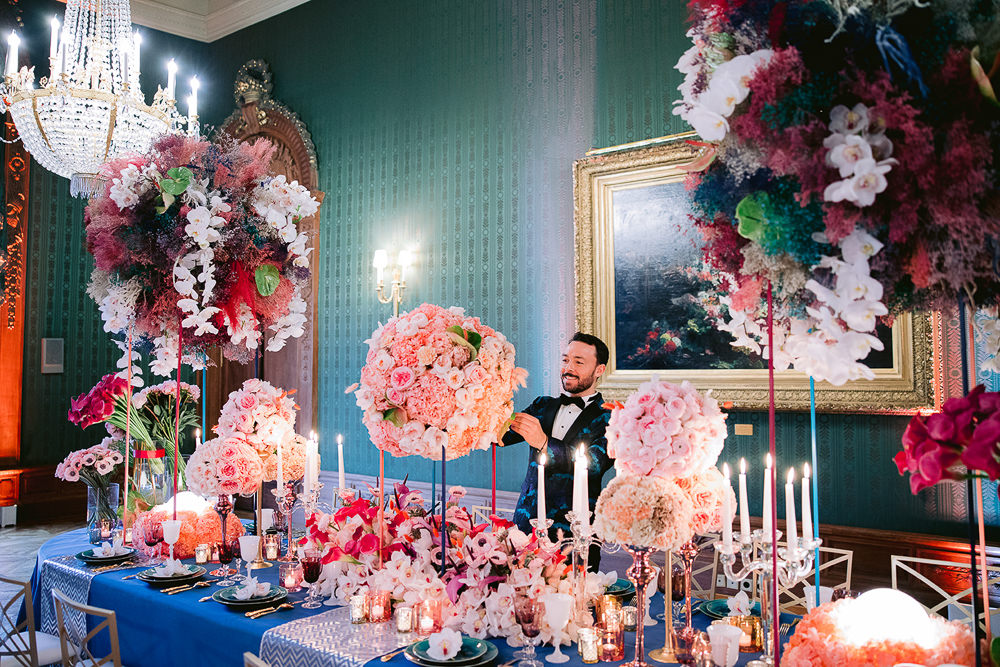 WEDDING PLANNING SERVICES IN FRANCE
Our exclusive wedding planning is all about handling the logistics, from vendor referrals and contract negotiation to day-of execution of your vision. They are making wedding planning as seamless as possible. We will keep track of the budget and handle the logistics. We help couples successfully plan their wedding day and see that everything runs smoothly. Our responsibilities include establishing a planning timeline and working with the couple to choose everything from attire to ceremony and reception venues, catering, music, and food.
Sumptuous Events has become very well known for its distinctive, bold, and opulent signature looks. Under the direction of Jean-Charles Vaneck, we specialize in consulting on everything from floor plans and lighting design to the flowers, furniture, linens, and attire. We help with the decisions that will give the event a cohesive, stylish, and sophisticated look. The ability to design an event and create an atmosphere goes above choosing linens and chairs. With our artistic eye we can conceptualize the whole event and truly transform a space.
We usually offer those two services together, but can also work a designer independently for brands, editorial, and corporate events. We limit the number of events we produce each year to maintain a high standard quality and be more flexible with time. Responsiveness is very important to the entire team of wedding planners in France, and we hope that this is very appreciated by our special clients!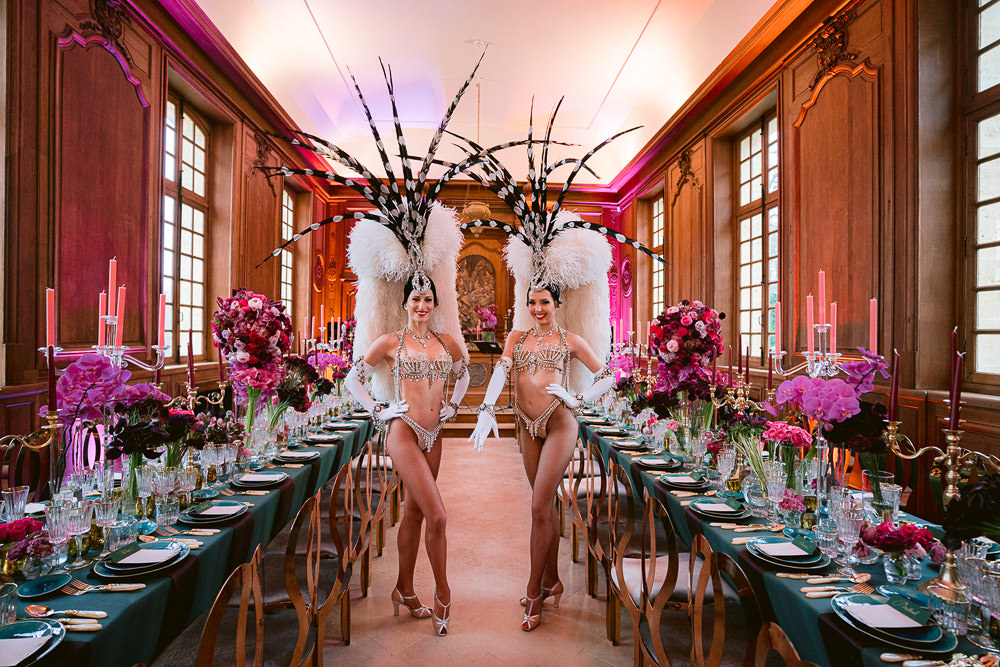 HOW MUCH DOES A WEDDING PLANNER COST IN FRANCE?
Just like any other wedding supplier, there are different types of categories of wedding planners. They are in charge of the entire production & execution. Chances are, You will spend a lot of time with them for several months. It is fair to value their time and their work above all the other suppliers. They will invest time and passion to execute the most beautiful day of your life.
I believe the level and expertise of your suppliers need to match each other. For instance, you are not going to celebrate your Paris wedding in one of the most exclusive castles, with junior photographers and some DIY floral arrangements. Wedding Planner's services range from hourly consultation, half planning, day-of coordination, to full Planning, and design.

A junior French wedding planner with a little bit less experience may ask for a flat fee starting 4000€ to 7000€. If their prices are low, and if they have been in business for a while, they target quantity and you can't expect personalized service. Make sure they detail what their services include, and try to get a few reviews and referrals before hiring them.

The majority of well-established wedding planners in France starts their full planning fee from 8000€ to 14K€ . They may ask for a percentage fee of the total budget of your wedding and add a design fee. This is a common practice as it takes a lot more time and resources to plan logistically the management of 30-40 suppliers. A percentage rewards them for additional work.

A renowned luxury wedding planner may start their fee around 25-30K€ for their wedding planning services and can go way above, according to their location. There is a greater concentration of big industry professionals in major city hub like New York City, London, or Paris.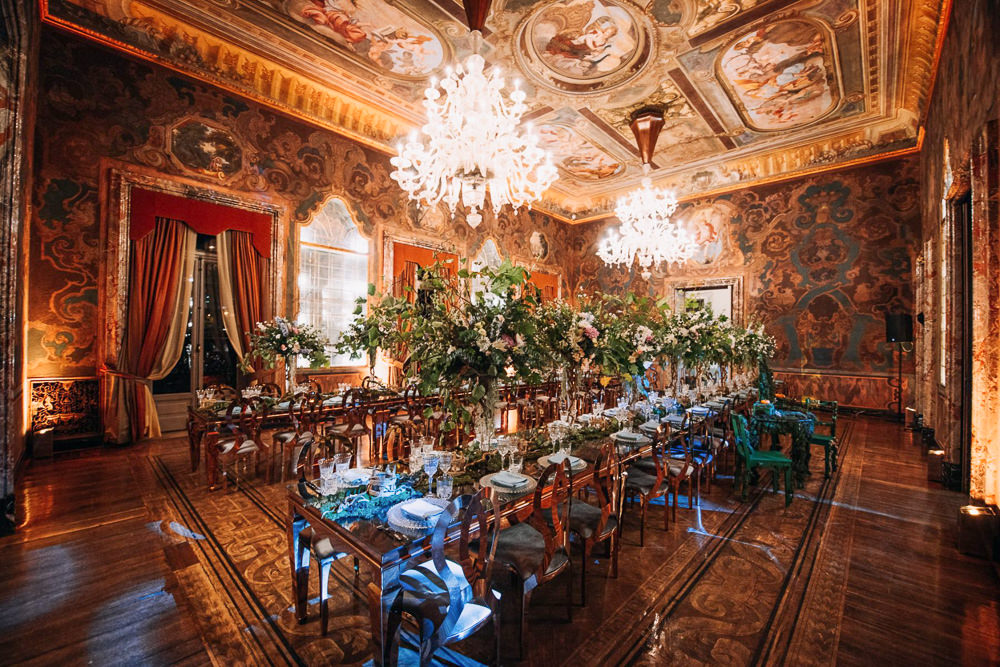 WHAT MAKES SUMPTUOUS EVENTS SPECIAL
Sumptuous Events rapidly became a reference for producing extraordinary events. We have been highly distinguished for our work worldwide, which has been featured in several prestigious magasines such a VOGUE, GRACE ORMOND, WED LUX, THINK, just to name a few. We have been interviewed by LCI, ARTE, and RADIO MONACO.
Jean Charles Vaneck has been a keynote speaker and panelist in many wedding industry conferences such as EMC India, DWP Dubai, Bride Lux London, or The Planners Extraordinary Show Lake Como. We have won 8 awards, including Best Wedding Planner of the year at the Love Travel Awards Vienna 2019, and TOP 9 Most Influential Wedding Planner by Vanity Fair in 2018.
Your French wedding planner is regularly invited to familiarisation tour, resort opening, networking & showcase events, such as Rendez Vous in India, Jaipur, or Trend for Events Italy. We proudly stand with an amazing reputation in the global event industry and constantly receive incredible reviews from our clients.
What do our clients say about their experience with French wedding planner: Sumptuous Events Paris?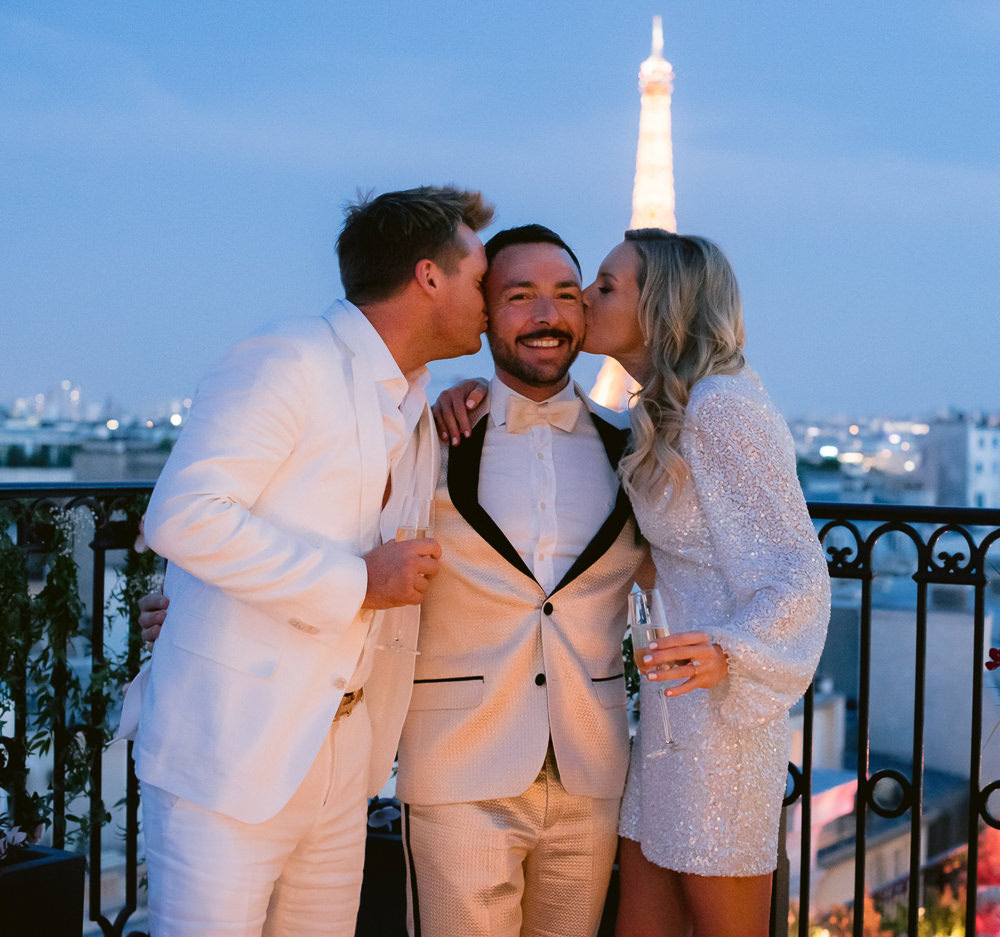 JEN & SIMON
"Jean Charles Vaneck and his team at Sumptuous Events are the teams of dreams! We spent more than 18 months planning our wedding of dreams in Paris at the Chateau Vaux le Vicomte, and not only did we get exactly that the wedding of our dreams, but we also gained a now very, very dear friend in our fabulous wedding planner, Jean Charles! Thank you, Jean Charles and your Sumptuous angels, for being incredible to and for us. If you are looking for an event planner please stop now and choose Sumptuous Events!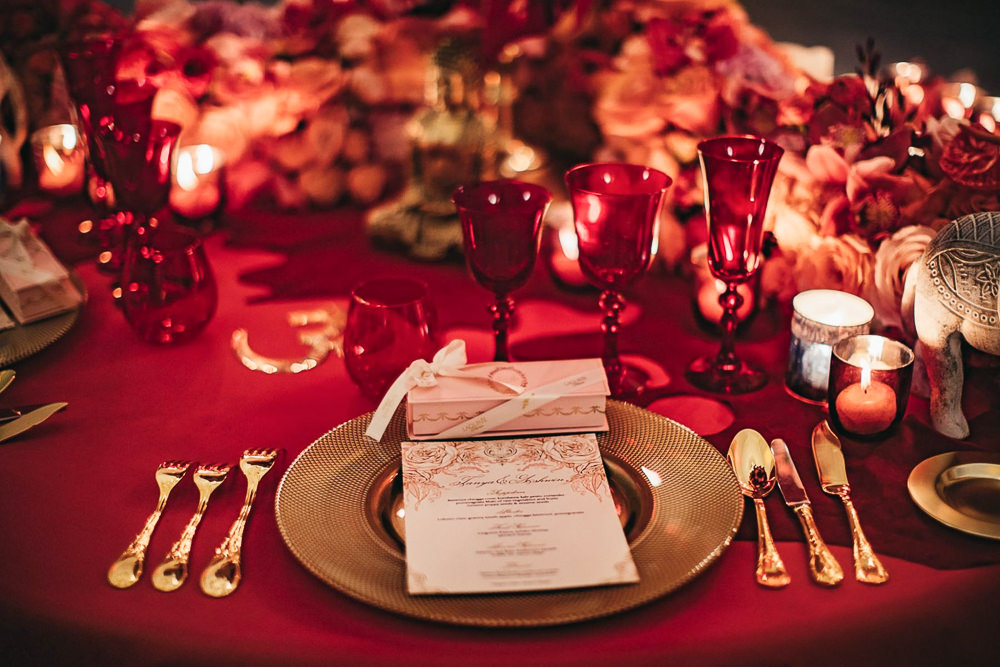 FRENCH WEDDING PLANNING TIPS
Planning a destination wedding is a beautiful experience, and even more comfortable when you get help with a professional wedding planner. It may seem a little more difficult than in your home town but it should a lot more fun and allows your guests to really embrace time away with friends.
We have put together a list of 5 tips if you are considering getting married in France.
WEDDING INSURANCE
Tip 1. Once the wedding venue is booked, look for wedding insurance, even more so when relying on public transport such as airlines and hotels. Recent covid 19 put the world on hold, including wedding planning. Many have had to post pon to 2021. It is better to be safe!
CREATE A TIMELINE
Tip 2. Ensure your wedding is planned with your guests in mind. Create an itinerary that they will love and talk about for years to come. Make sure the day itself flows from one event to another- don't spend too long on drinks reception, research the time of sunset to make sure you are doing the right part of the day in the right space at your venue.
PICK ENGLISH SPEAKING VENDORS
Tip 3. Make sure your key suppliers speak fluent English, especially those in direct contact with your guests: Photo, Video & waiters. Feel free to give them some outfit directions. You may want them to wear a bow tie as well. Your French wedding planner loves dressing up for his events.

WELCOME BASKETS
Tip 4. Nothing cuter than a welcome bags as a welcome gesture! No matter the size, it helps to make your guests feel special. It also a way to keep them informed with itinerary, keys phone numbers. We love to give some typical french favor ( Wine, Cheese, Grapes, French Baguette, Macarons ) Drop off your baskets with your hotel front desk the night before your guests arrive so that they can receive upon check-in!

MAKE YOUR GUESTS FEEL WELCOMED
Tip 5. If you are planning your wedding in Paris, you may want to include in your itinerary a cruise on the seine river. Some boats can be fully privatized, with food, drinks, and live DJ. It is also possible to be part of an upper-class touristic activity. That welcome activity will break the ice while giving the options to enjoy the most beautiful sigh of Paris!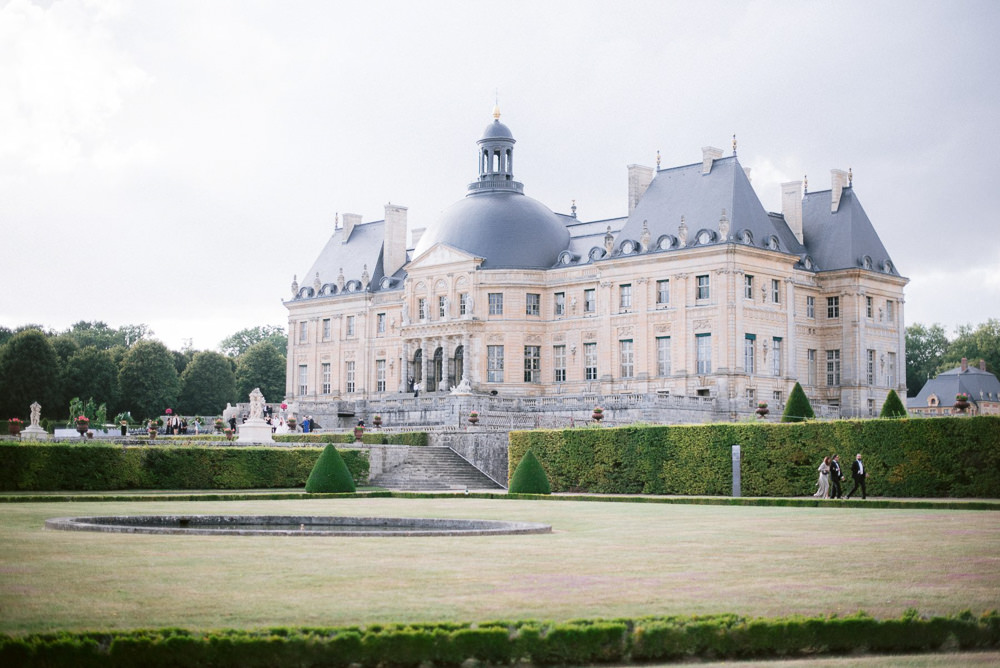 WEDDING VENUES IN FRANCE
While pretty much every aspects of a wedding are optional, from your flowers to the wedding cake. There is one thing that you cannot skip: the venue! Choosing the perfect wedding venue is one of the most difficult aspects of your wedding planning.
From Iconic French castles to the museum, yachts, private estate and some of the world's finest hotels. Sumptuous Events have planned, designed & produced luxury destination weddings and events across the world.

We have put together a selection of the beautiful wedding destinations & event location we love to work with in our French Wedding Venues guide. We love them for their aesthetic and the beauty of their estates. Wherever you are based on the globe, we always provide VIP access to our extended curated venue resources and database.
Our team of French wedding planners at Sumptuous Events is very familiar with the capabilities of those spaces and the layout. So it comes easy for us to transform them.
Are you planning a wedding in France ? We would love to help you with your wedding plans.