The saying goes that a wedding day is commonly known as the most beautiful day in people 's life. This event gathers all your closest friends and family for a happy day. It is also a very personal event that celebrates you and your partner's love. I believe that it makes sense to hire a French wedding planner that you connect with.
We have compiled a Top 10 questions, similar to a FAQ that you might ask your wedding planner before hiring him or her for your big day. You may find a lot of related resources on the internet. The big primary difference, it that we, at Sumptuous Events, have answered them personally for you.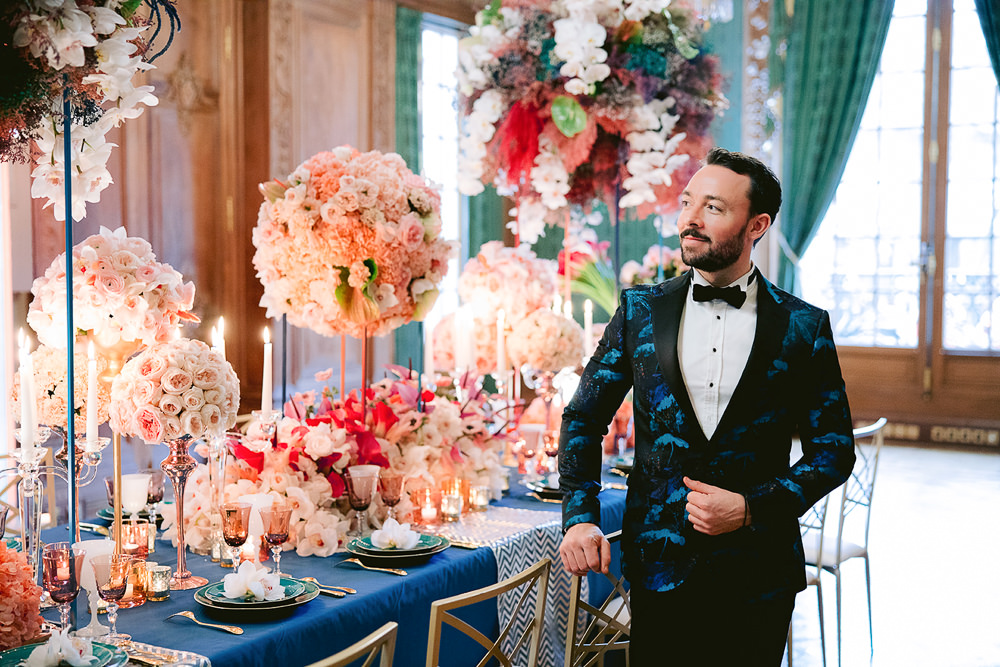 Whether you are considering booking our luxury wedding planning & design services. Or perhaps you just need a great honest, transparent advice from the perspective of one of the most reputable French wedding planner agencies in the world, : this article is made for you!

1. HOW MUCH DOES A WEDDING IN PARIS FRANCE COST?
The price of a wedding in France depends on several aspects: the number of guests, the number of events, the time of the year, the level of expertise of the supplier you will contract and the wedding venue. The vast majority of people in the United States would spend an average of 20K$ to 35K$.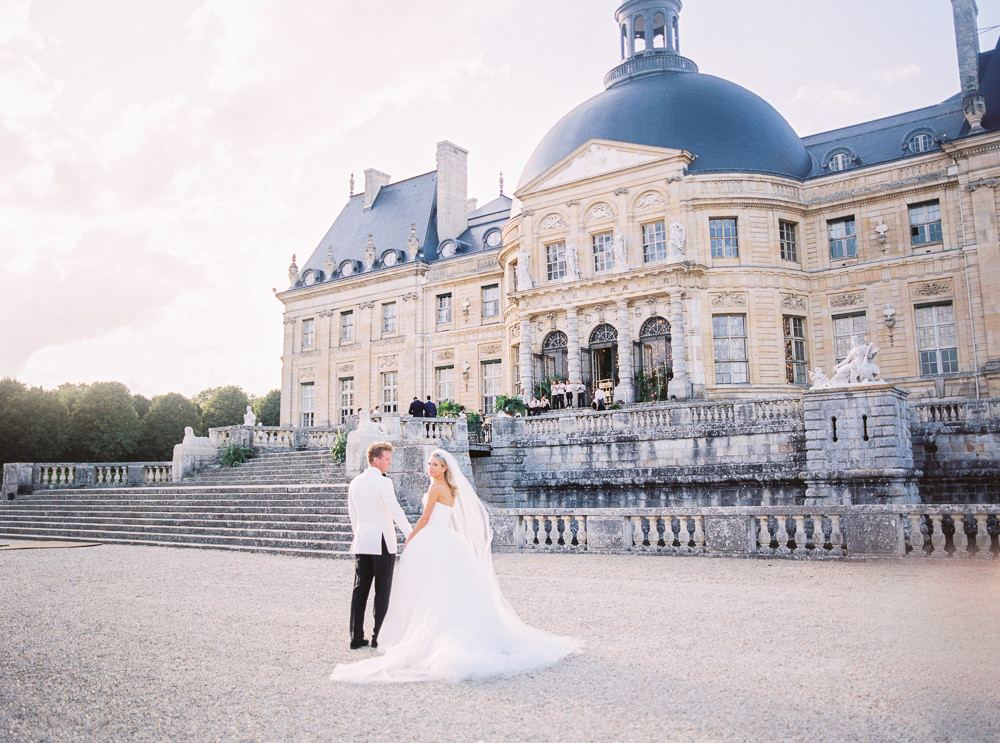 However,  the wedding industry generates in the United States over 60 billion dollars a year. Let's be realistic. The extravagant wedding that inspires your mood board, with puddling flowers all over the place costs a lot more than what you think. Like this Vaux le Vicomte wedding for example, that exuded pure luxury.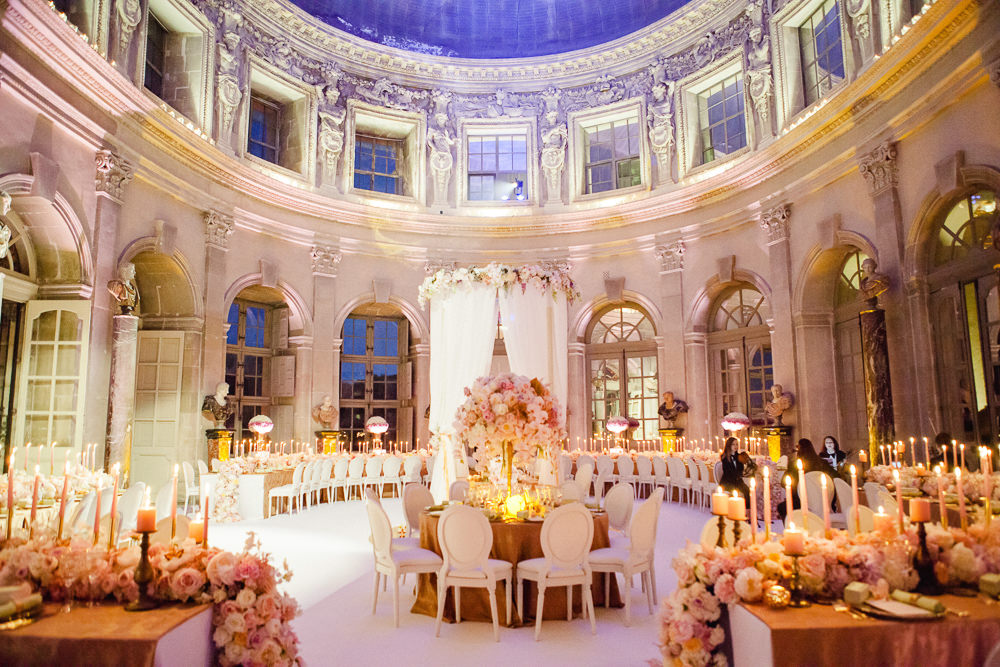 When we receive an inquiry, we love asking an approximate expected budget. We can easily explain what you can honestly get for this amount. If your goal is to spend 50K€, for 100 guests, there is a big chance you will have to lower a bit your expectations. It is safe to say that investing a minimum of 1500€ per guest for everything wedding related included will give you access to a much lavish event than 300€ per guest.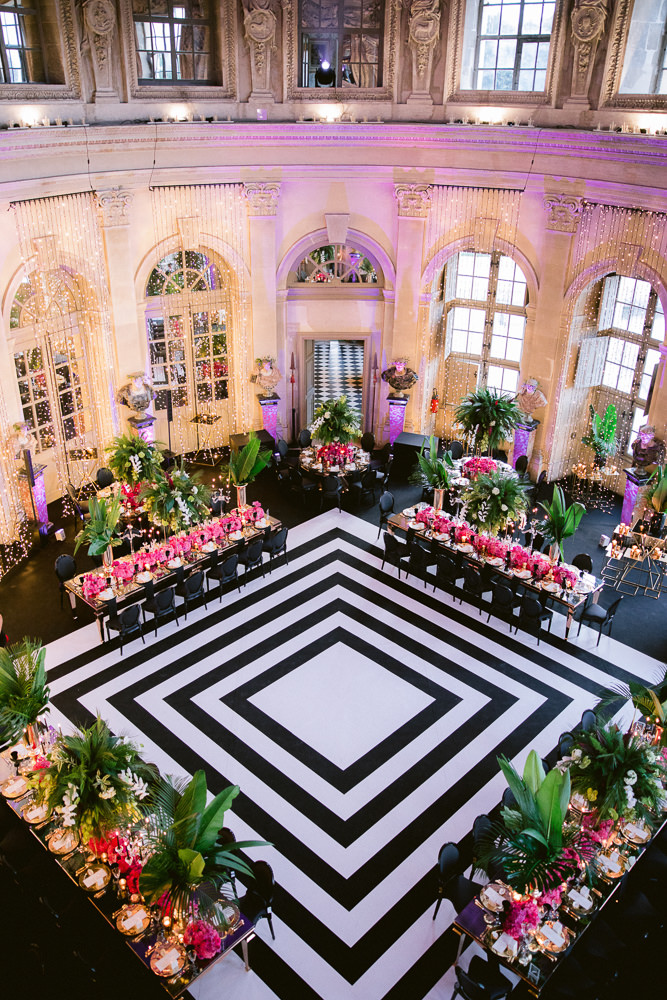 The great news is that when you are planning a destination wedding in France, you can find suppliers that cater to different markets. It won't take you too long to understand that who offers premium services and who does not;  when you start to go price shopping for a wedding planner.

2. HOW LONG IN ADVANCE DO I NEED TO START PLANNING MY WEDDING IN FRANCE?
We know for a fact that a lot of American couples decide to start planning their wedding right after being engaged. Planning a destination wedding can take up to 6 to 12 months. The majority of the couple would assume that a full year is needed. But unless there is a financial reason behind this decision, or your dream venue is known to be booked a long time in advance, I wouldn't recommend planning your event too much ahead.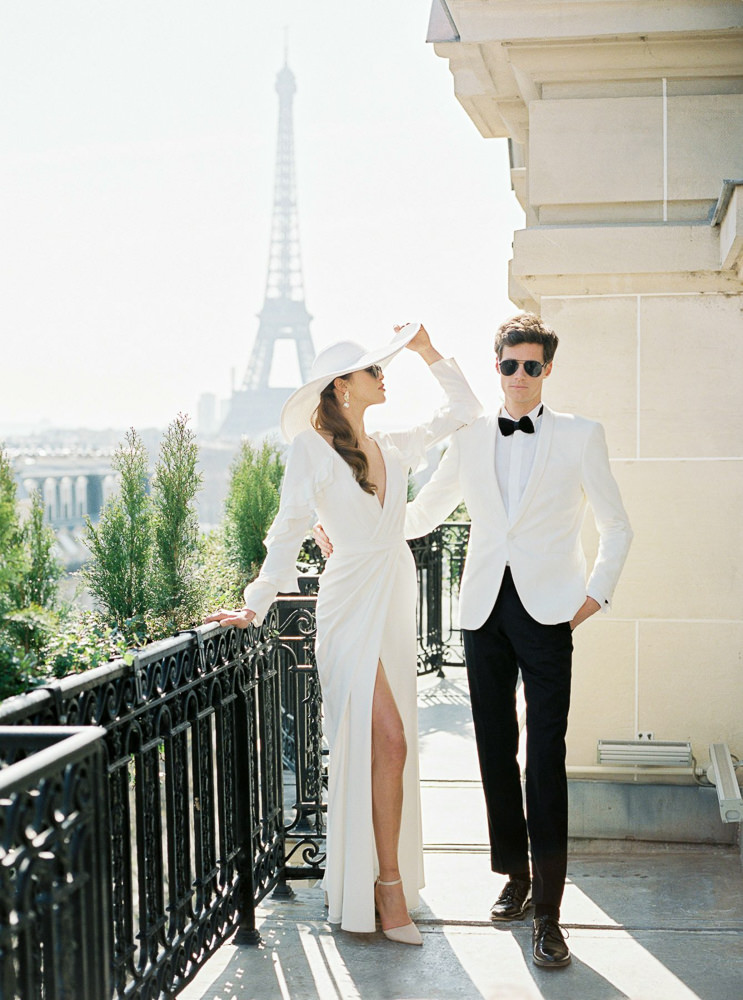 First of all, your taste will evolve and change throughout the year. You may find the experience a bit long and energy-consuming. Furthermore, the more time you have, the more you will hesitate. Instead, I have noticed when time is short, the couple tends to make quick decisions.

We have planned several weddings in a short amount of time. I have enjoyed it because we booked things very fast. You can actually enjoy this winter wedding with 100 guests, planned in 1 month on this link.

3. HOW MUCH DOES A FRENCH WEDDING PLANNER COST?
Just like any other wedding supplier, there are different types of categories of French wedding planners. They are in charge of the entire production & execution. Chances are, You will spend a lot of time with them for several months. It is fair to value their time and their work above all the other suppliers. They will invest time and passion for executing the most beautiful day of your life.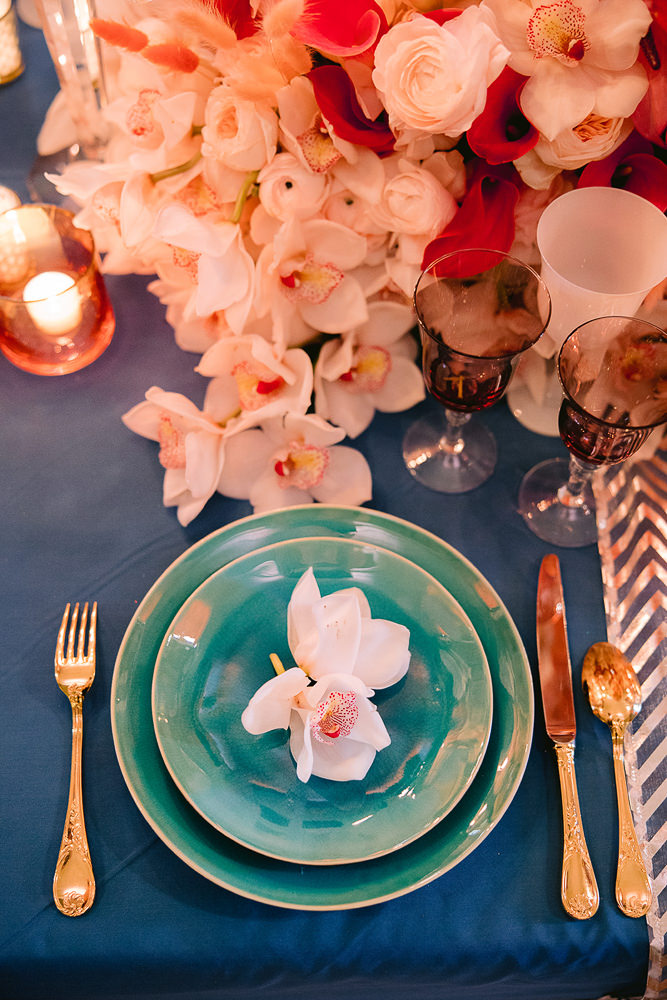 I believe the level and expertise of your suppliers need to match each other. For instance, you are not going to celebrate your Paris wedding in one of the most exclusive French chateaux, with junior photographers and some DIY floral arrangements. Wedding Planner's services range from hourly consultation, half planning, day-of coordination, to full event planning and design.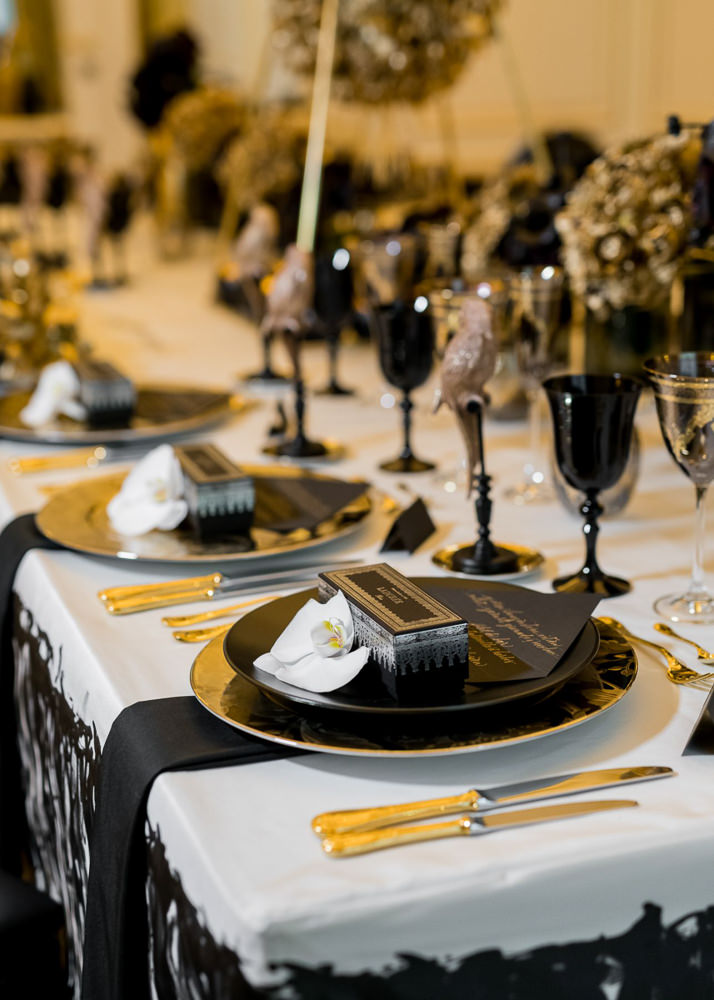 A junior French wedding planner with a little bit less experience may ask for a flat fee starting 4000€ to 7000€. If their prices are low and h-they have been in business for a while, they target quantity, and you can't expect personalized service. Make sure they detail what their services include, and try to get a few reviews and referrals before hiring them.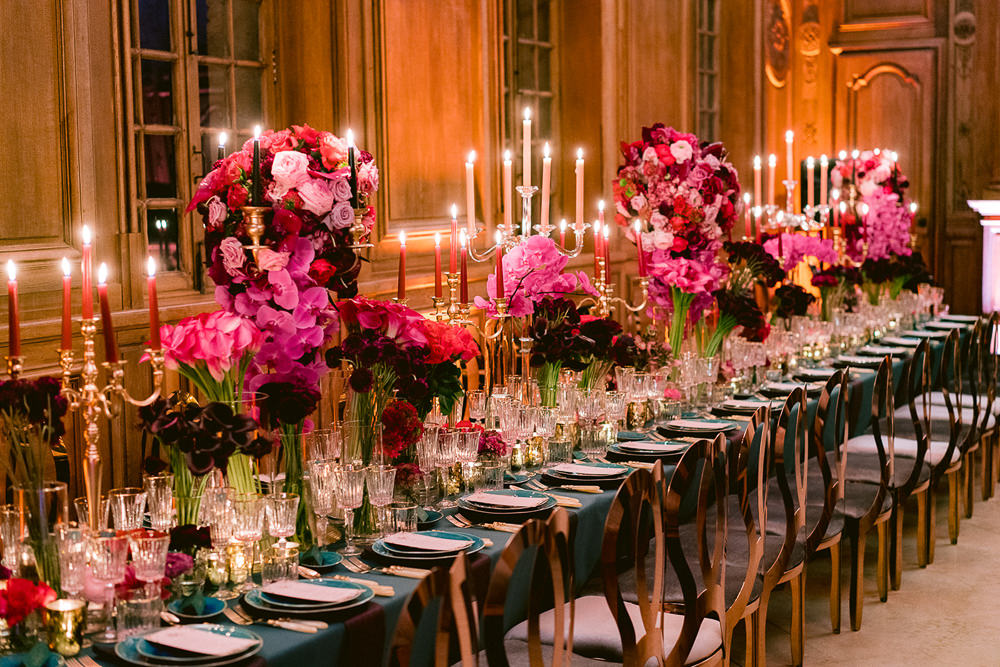 The majority of well-established wedding planners starts their full planning fee from 8000€ to 14K€. They may ask for a percentage fee of the total budget of your wedding and add a design fee. This is a common practice as it takes a lot more time and resources to plan the management of 30-40 suppliers logistically. A percentage rewards them for additional work.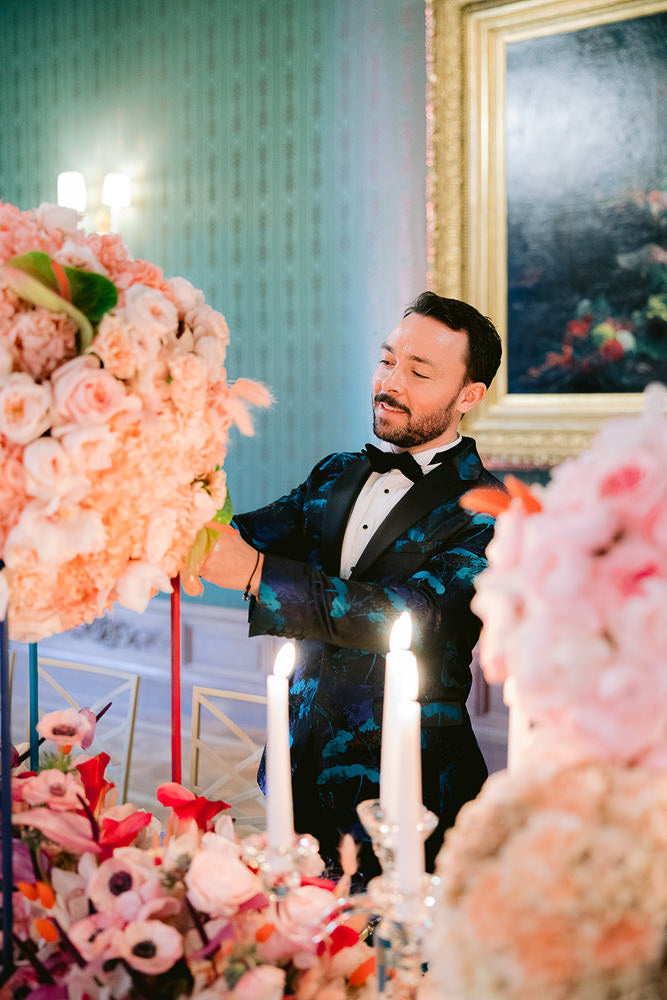 A renowned luxury wedding planner in France may start their fee around 25-30K€ for their wedding planning services and can go way above, according to their location. There is a higher concentration of significant industry professionals in vital city hubs like New York City, London, Miami or Paris.

4. WHY SOME VENDORS ARE A LOT MORE EXPENSIVE?
Once you have booked your French wedding planner, the next step is to secure your wedding vendors. Such as catering, photography, live music, etc You will find a bit of everything online while looking for your wedding vendors. There are so many platforms and resources available on the internet. But the wedding sphere is smaller than you think.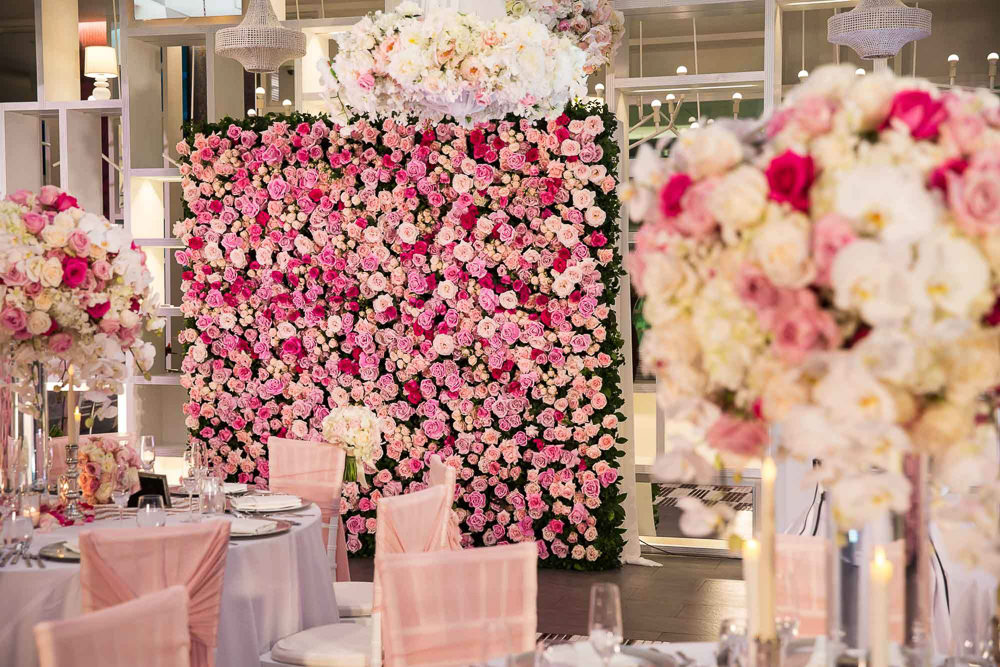 Why some suppliers are a lot more affordable than others? If your main criteria are to find the best deal, you may go price shopping, and eventually, try to look for the best quote. Some suppliers may want to offer a discount for marketing purposes: add a specific type of wedding to their portfolio, work with a new, or create a new business relationship.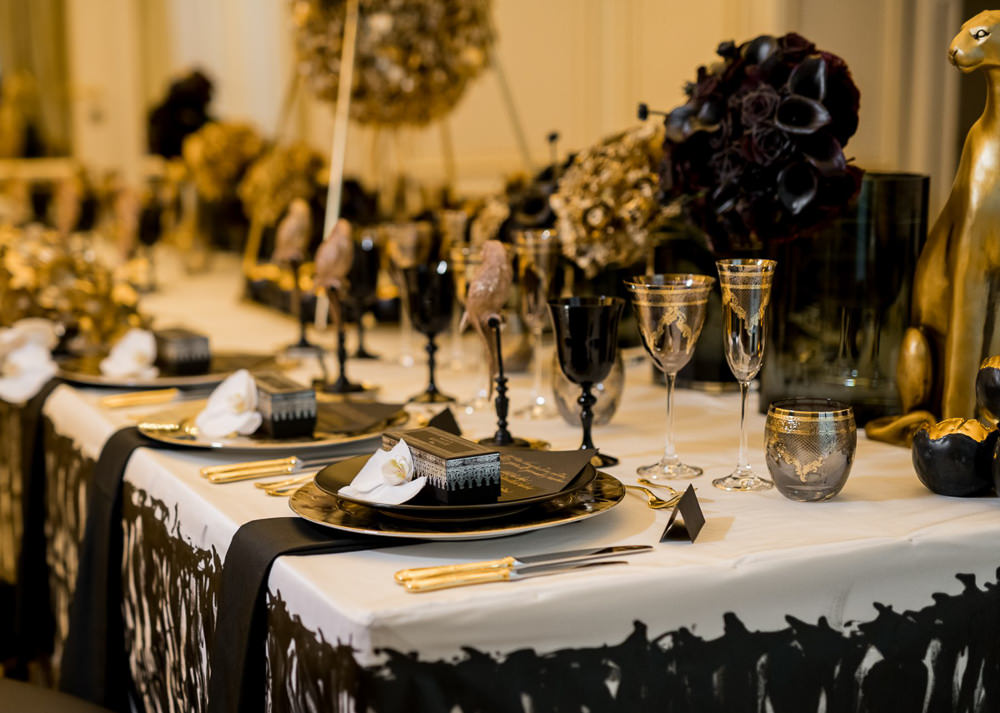 WHAT'S THE REAL VALUE OF LUXURY WEDDING VENDORS
The luxury service provided is invested a lot in their marketing. They offer unparalleled services and customized their offer. Often, they have been distinguished with publications, reviews & awards. They are reputable and trustworthy. The approach is different because they don't serve the mass. High end wedding vendors focus on the luxury market. They may book fewer vents, therefore they compensate this by increasing their price.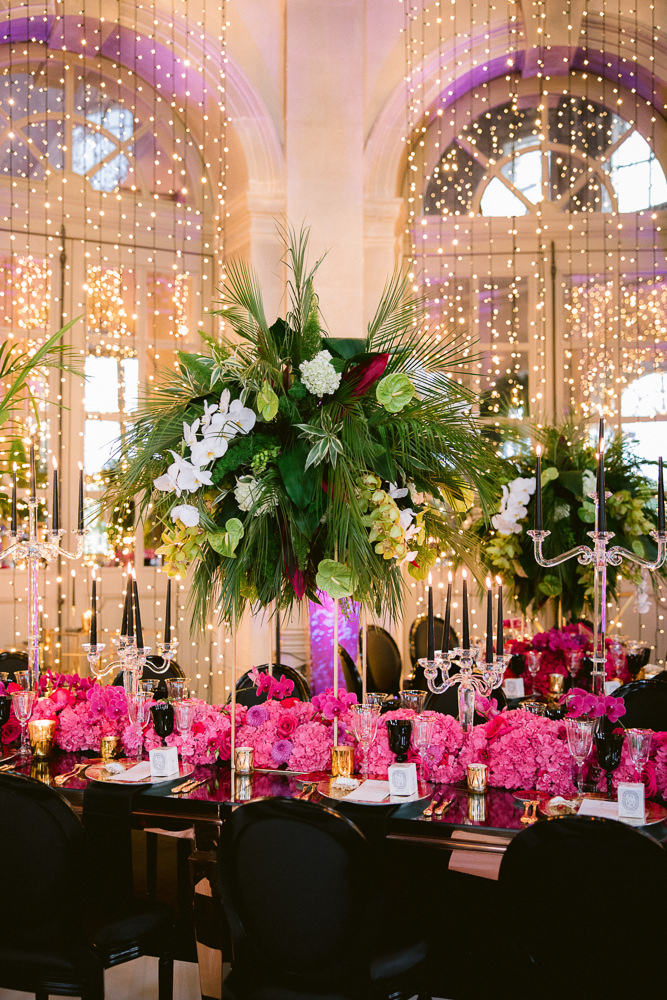 Luxury event vendors are often more responsive. You may find some uber-talented wedding suppliers; chances are, if they are smart, they won't remain affordable for a long time. I recommend to focus on style before looking at prices, so your aesthetic won't be biased by your buying power.

5. HOW TO PAY FOR A WEDDING PLANNER IN FRANCE?
You will be asked to pay a retainer to lock a date in your wedding vendors' calendar. The down payment is often fifty percent of the total. For a more significant total amount, you may have the possibility to pay in three or four separate payments. Note that the retainer is rarely refundable. The role of the French wedding planner is also to keep track of the budget and remind you when you need to pay your vendors. You will be asked to pay everyone a week before the wedding.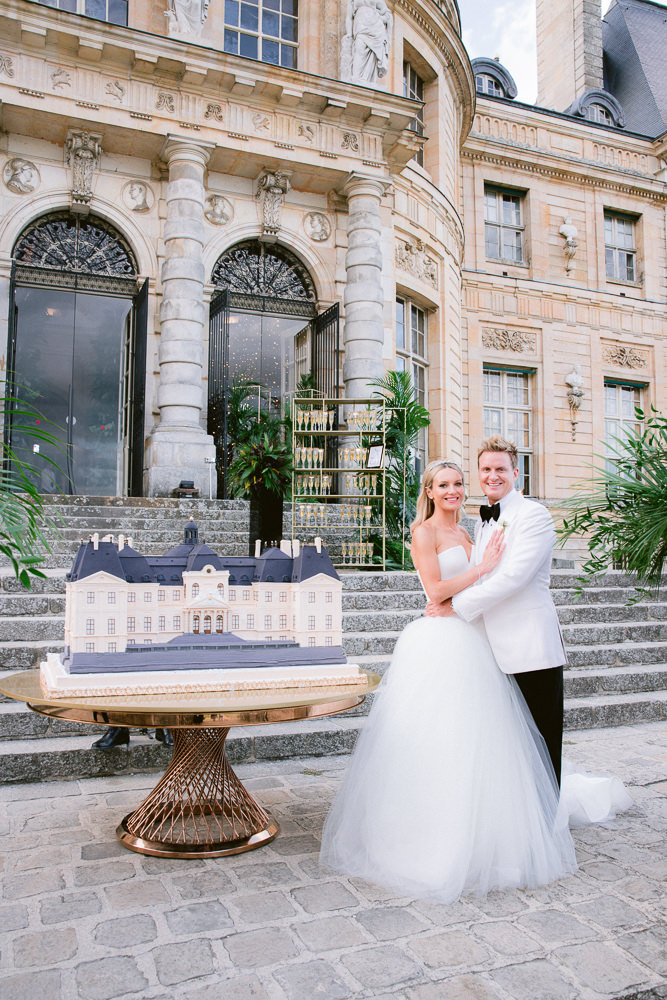 6. DOES MY FRENCH WEDDING PLANNER HANDLES THE INVITATIONS
Handling wedding invitations is usually an additional service, as it requires a lot of hours of work. You shouldn't assume that a wedding planner will automatically send your invitations and receive the rsvp. We have partnered with different wedding invitations & stationery suppliers. Those offers high end customized paper suite, beautiful embossed, gold engraved, laser-cut products. If you provide them a full guest list, with addresses, they can stamp your invitations and receive the RSVP to their office. They will give xl files that confirm the number of attending guests.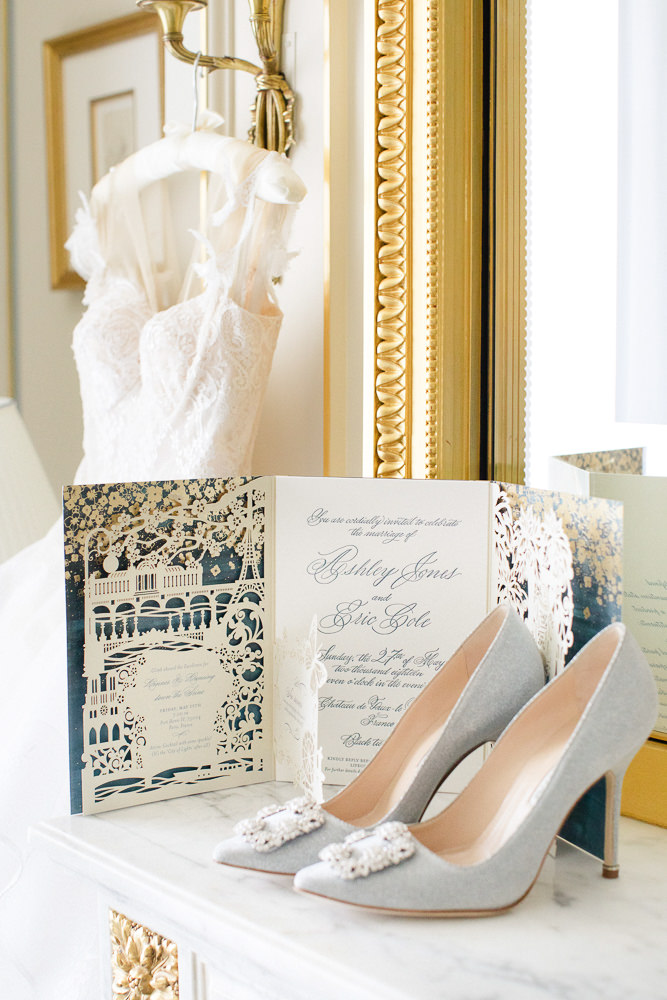 HOW LONG IN ADVANCE SHOULD I SEND MY RSVP?
Some full service planning planners that focus a lot on design services may also offer you to take care of your wedding invitations. While this wasn't our intention to design wedding invitations, we have been inquired by several couples to design their stationery. I recommend your wedding invitations should get a hint of the actual wedding design. We often design a couple of monograms that we include everywhere. An RSVP should be sent a year in advance for a destination wedding, to 6 months for a regular wedding in your home town.
7. SHALL WE GET A WEDDING INSURANCE
Wedding Insurance protects you from losses in some special situations. These include unforeseen events caused by damage injury at a wedding, extreme weather, issues with vendors & venue. It protects you from certain circumstances that may prevent your marriage from occurring. The current COVID-19 pandemic worldwide has shown us that we live in an era where anything can happen!
We have worked very hard this year (2020) to reschedule most of the weddings that were meant to take place in the summer. When you have spent so much money and time preparing for your wedding, you may wonder about how to protect that investment.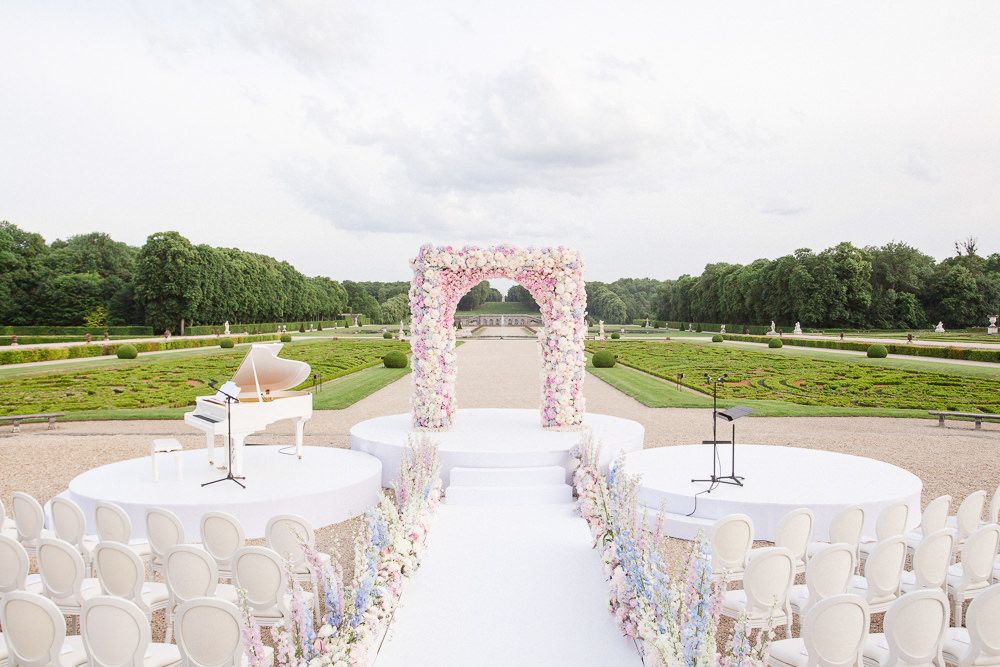 DO YOU CARRY LIABILITY INSURANCE?
Wedding cancellation coverage protects you from the costs of having to cancel your wedding. Sumptuous Events carry excellent liability insurance. You may be relieved to know that we can cover millions of euros of damage caused by our team at your wedding venue. The reason is that we often worked in the most exclusive site like Chateau Vaux le Vicomte Paris or Opera Garnier, where the minor damage, cause thousands of euros to repair.

8. WHAT IS THE BEST PIECE OF ADVICE FOR A BRIDE?
While focusing on the logistics and complexity of wedding planning, we may lose focus on the primary reason a couple is getting married. A wedding is a very personal affair that can show the best and the worse in people. If possible, I always recommend not to have the family involved in the event planning. This is specifically true if the mother of the bride thinks it is her second wedding. The bride often feels torn between her wishes and the one from her family.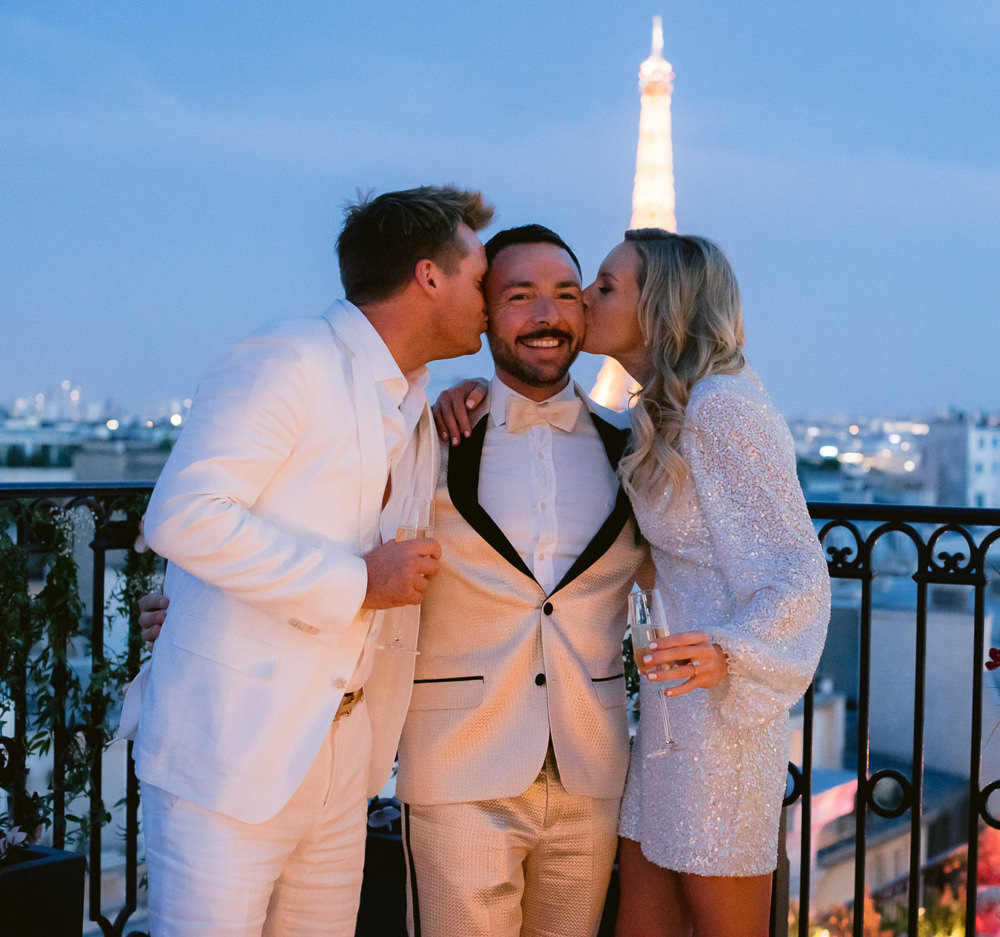 "DON'T COMPARE YOUR WEDDING TO OTHER COUPLES WEDDINGS. YOUR WEDDING IS UNIQUE!"
We have been placed in the most awkward situation where we had to resolve family issues, and almost acted as a counselor! My biggest recommendation is to stop comparing your wedding to another couple's wedding. Your wedding is unique! Comparing can cause stress and sadness. The real truth is, no matter how much you are going to invest in your celebration, there will always be a couple who will be able to spend a lot more than you.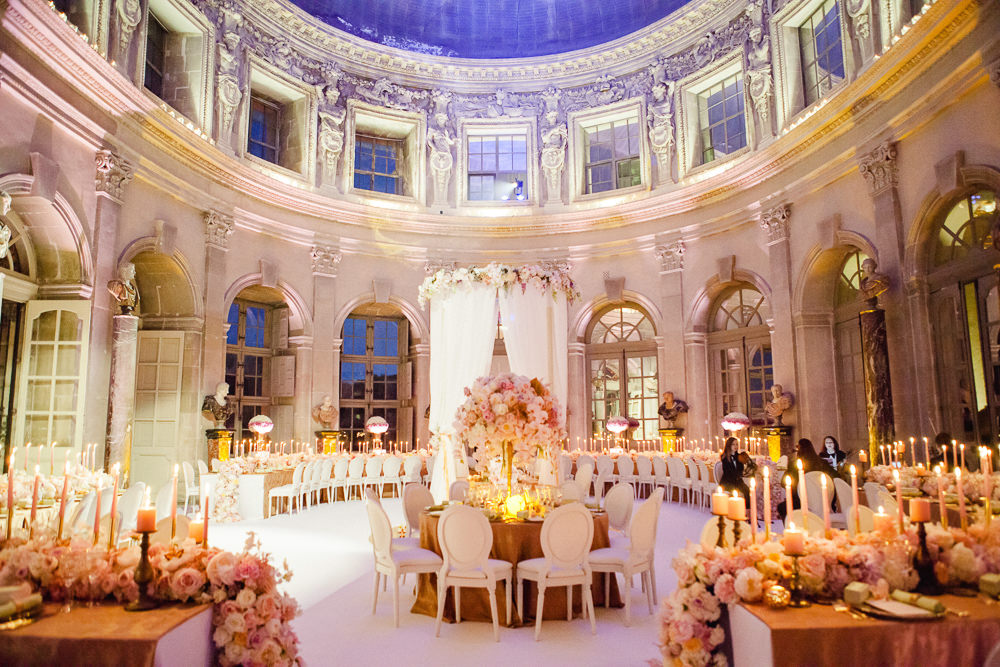 9. WHAT ARE THE STEPS TO PLAN A DESTINATION WEDDING IN FRANCE?
Each French wedding planner has their own way of working. They have put systems in places and took time to try and test different resources. Some planners may be using planning software. Their on-site experience is invaluable. While the way we work at Sumptuous Events, is pretty much instinctive & organic, they are always smalls steps that we follow. Here are the 10 steps that I recommend when planning a destination wedding in France.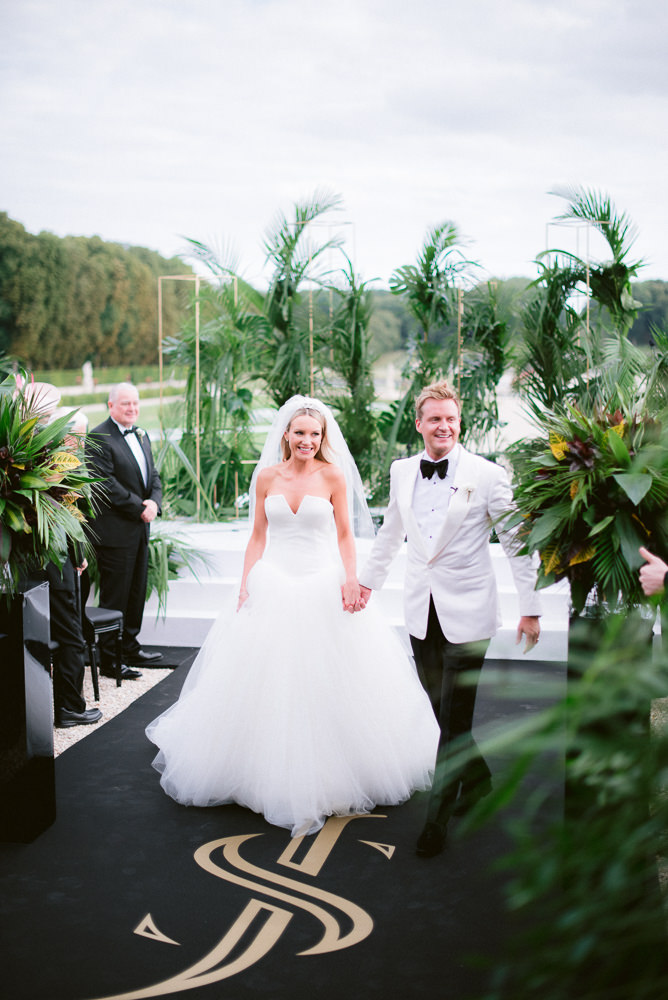 10. CHOOSE THE BEST WEDDING PLANNER IN FRANCE
Jean Charles Vaneck founded Sumptuous Events in 2015. He was one of the first male wedding planners in France. He is very hands-on and passionate about his clients. We genuinely care about your happiness! We infused our management process, design skills, and fashion-forward aesthetic in all our projects. Our unique personalities make a very personal approach.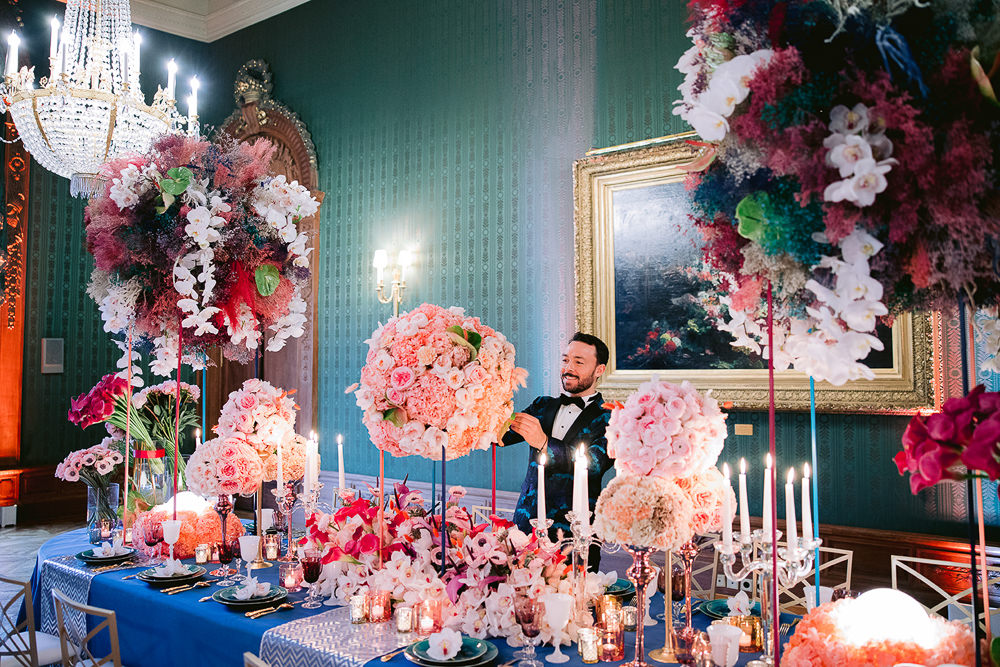 We are more than a wedding planner; we promote a luxury lifestyle that everyone ascribes to. Working with Sumptuous Events will give you the insurance of an exquisite wedding, unique look, yet very down to earth and meaningful.