The christmas holidays are always a magical time of year, and we have to admit  that there is something very special about spending it in New York City. It is somehow very familiar for everybody thanks to the movie and TV show. We always love to visit family, colleagues and couples in December, who are planning their destination wedding in France in the summer. Dressed up with our warm fur coat and gloves, as it is usually a bit chilly, we love to wander around the city. At its brightest, New York has really no shortage of jolly seasonal activities to partake in ! We programmed to skate under the one & only Rockefeller christmas tree, watch Nutcracker at the New York City Ballet, kiss someone under the mistletoe and our favorites activities  is to  discover  the beautiful department store windows !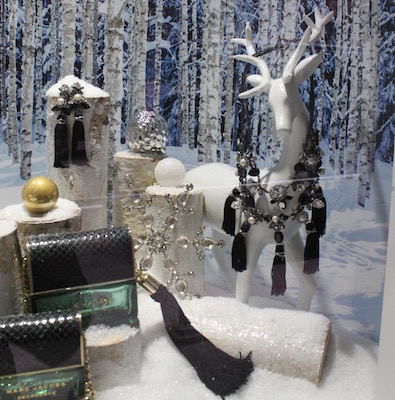 There's indeed a fantastic upside to navigating the busy streets at this time of year, as you get to peep department stores ornate holiday window display,  and they actually might be reason enough to stroll through midtown. We have selected and listed our favorites just for you. To cream it up, the city offers free tours by foot covering about  everything from Lincoln Center to Lord and Taylor.  Let's take a festive walk with Sumptuous Events.  Happy holidays !
Bloomingdale's holiday windows
We could only start with our favorite ! The one and only world-renowned florist Jeff Leatham has done a amazing job, you cannot miss the gold reindeers standing proudly at the entrance of the department store. I hope we get a chance one day to ride that reindeer ! The windows  focus on the theme of perceiving the holidays through various senses and it includes several mirrored animated sculptures and floral displays, such as bears, reindeer and many more. We love the interpretation of christmas carols by Kylie Minogue. A must see !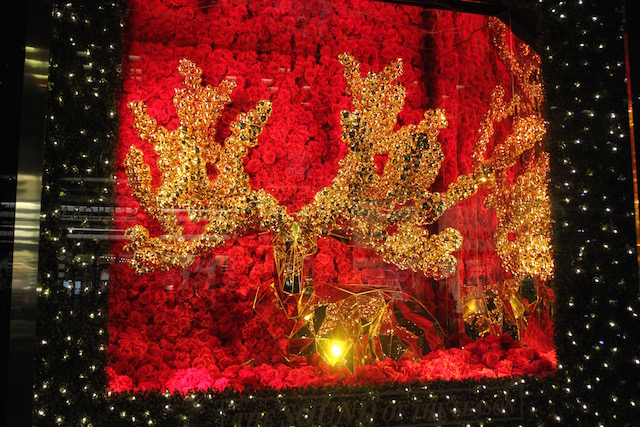 Lord & Taylor holiday windows
What an elegant and whimsical set up made of christmas trees branches at Lord & Taylor on the 5th avenue ! This is actually the 78th year that the retailer has created animated displays considered the store's gift back to the city of New York it calls home. We are crazy about the animated ginger bread house !  The opening event supported the store's new partnership with Habitat for Humanity NYC.

Bergdorf Goodman holiday windows
It's all about Swarovski and circus this year in great honor of the crystal maker's 120th anniversary. More than 6 million Swarovskis crystal were used to create the stunning colorfull display. Each window present a different theme: a wonderful birthday ballroom with gift coated in crystals, a life-size lions , a prismatic cave, and a bedazzled suits of armor.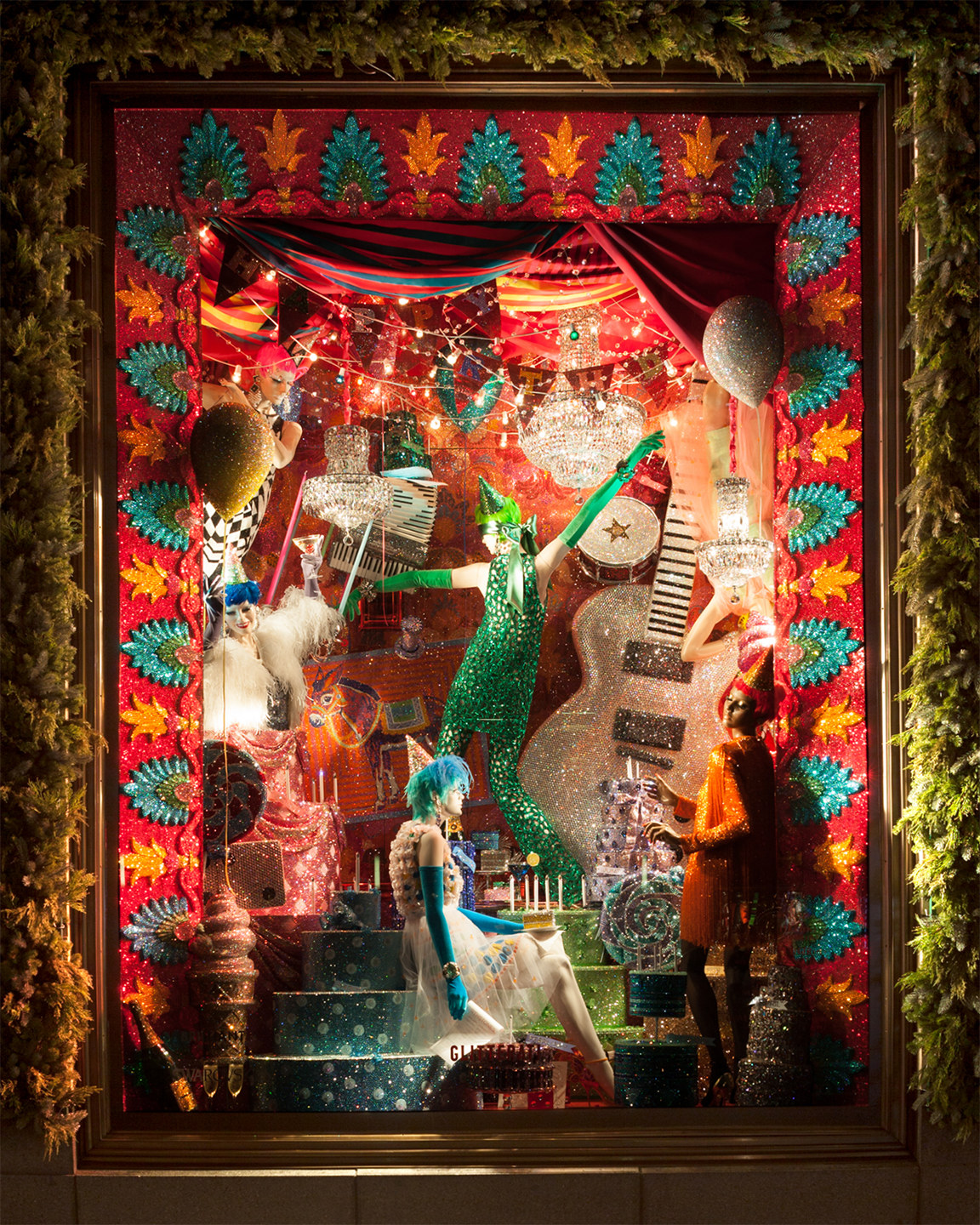 Tiffany & Co. holiday windows
Each window depicting a fairy-tale–like winter diorama. It hosts an eye-popping light show inspired by the Tiffany diamond's display  during the 1939 World's Fair. If you look closely, you will find a beautiful tree covered in Tiffany designs, a gift-laden mantelpiece and an assortment of porcelain animals. The whole exterior of the 5th avenue store is actually part of the show. Always thought a destination wedding themed in tiffany's color would look amazing !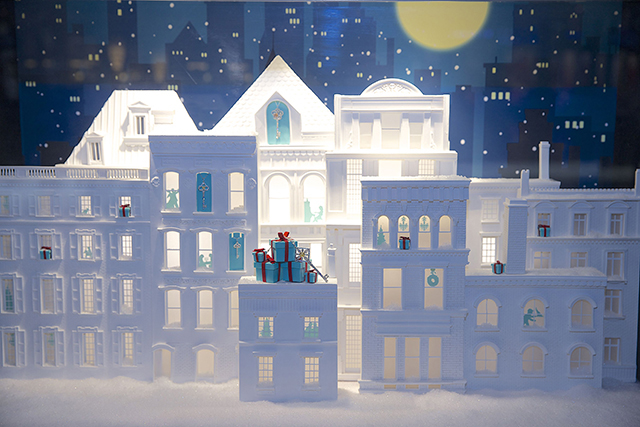 Saks Fifth Avenue
The elegant store  filled its holidays windows with wintery versions of some of the world's greatest man-made wonders : a snowy Great Wall of China, an icy Colosseum, a frozen Great Barrier Reef. They have literally transformed the entire front facade of the store into a stunning winter palace complete with a light show involving more than 225,000 illumination. What do you think about snow white display ?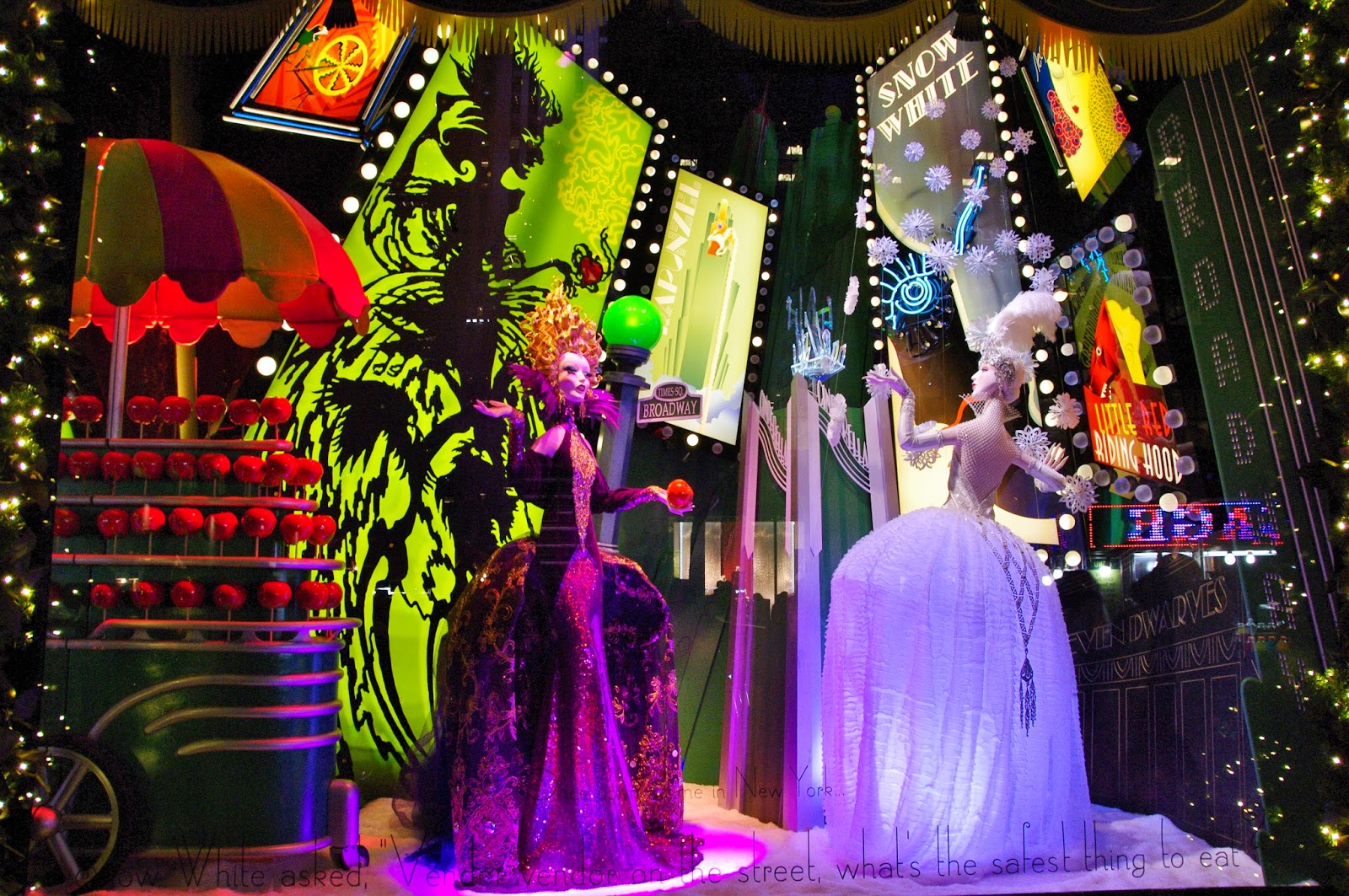 Henri Bendel holiday windows
An extravaganza of lights 50 feet high decorates the front of Henry Bendel store. The main window features a great Parisian apartment-inspired display, and the atrium holds a giant tree with holiday ornaments. That reminds us home ! Some Drawings by Izak Zenou are scattered throughout the entire store. We love the floral decor on the front porch !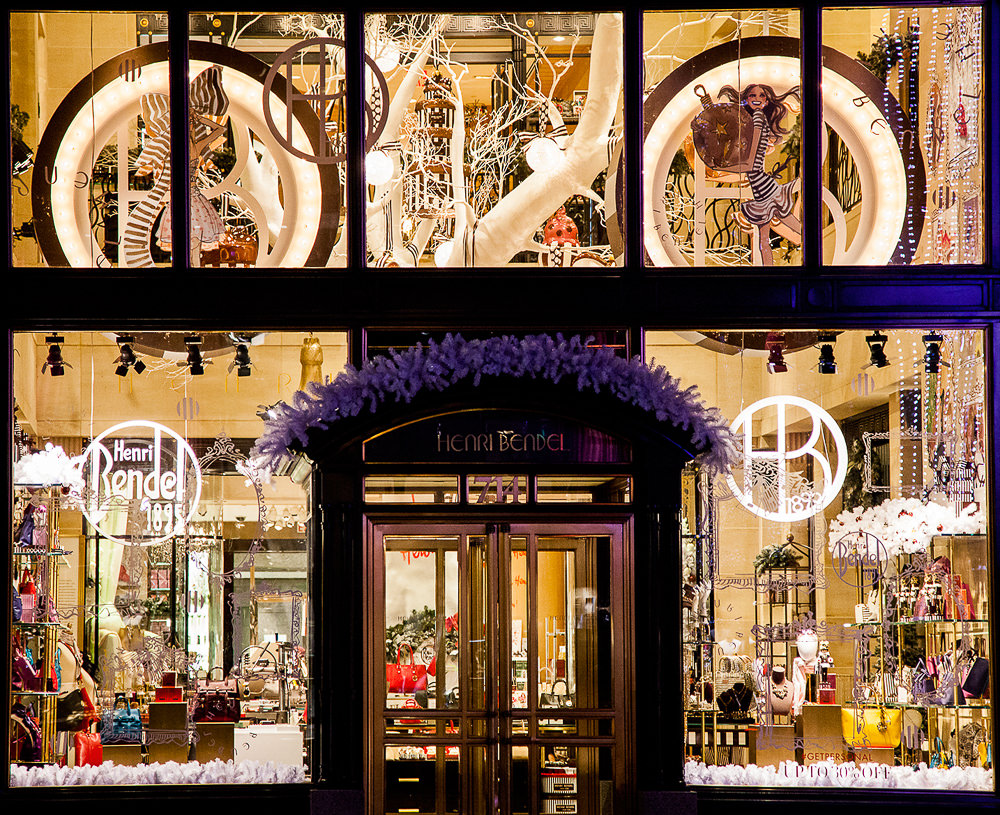 Macy's holiday windows
Let's conclude with the biggest department store in the world, Macy's which is always visited by lots of tourists. In honor of a big year for Snoopy, Macy's is dedicating its seasonal window displays this year to Charles Schultz's cartoon superbe creations. Each of the store's six Broadway-facing windows depict the holiday adventures of the Peanuts crew. It's all about cartoons this year !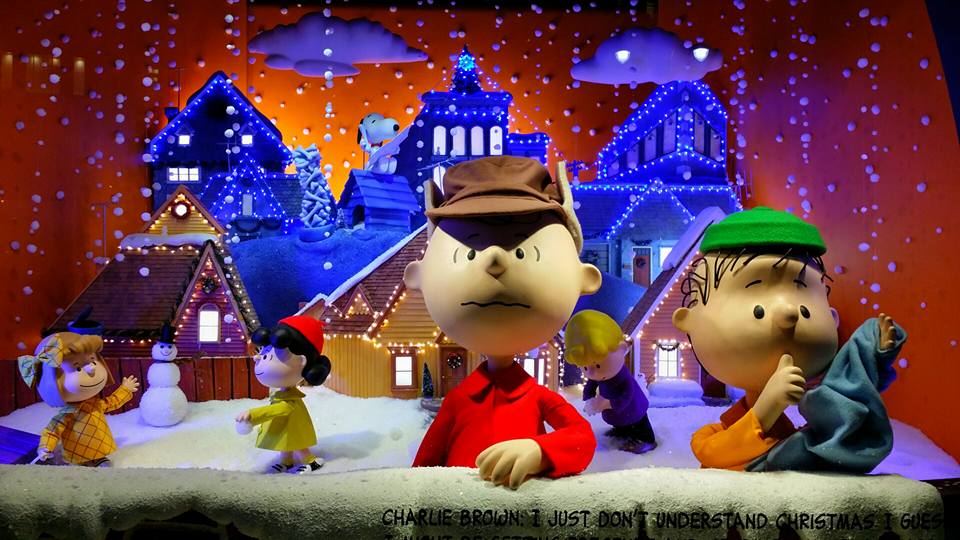 "SUMPTOUS EVENTS, destination wedding planner in Paris, New York & Hong Kong
wishes you a Merry Christmas & Happy Holidays ! "