This guide was crafted for a bride who is planning a destination wedding in France. It doesn't matter if you are looking to have a luxury wedding in Paris, a French chateau wedding or a beach destination wedding in south of France. The 10 practical steps described in this guide, will work for all types of events in France.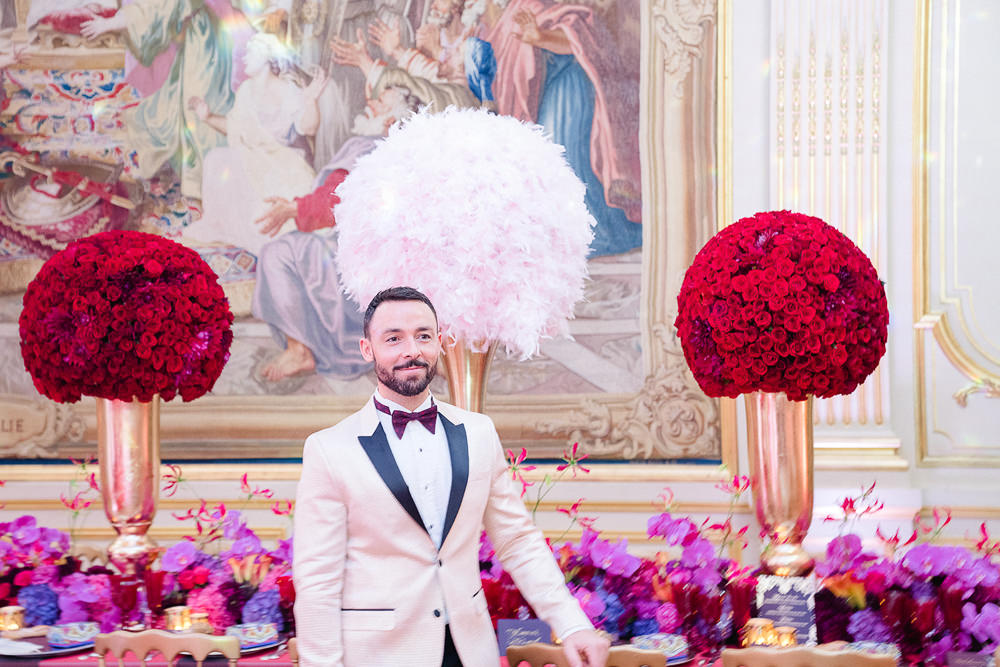 My name is Jean-Charles Vaneck and I'm a luxury destination wedding planner in France. I am the founder of Sumptuous Events Paris and I will guide through every step of the event planning journey. Let's dive in!
1. DECIDE ON YOUR INITIAL WEDDING BUDGET
After an initial phone call, where we understand your needs and budget, we send a draft breakdown budget. This will evolve month after month, according to the suppliers you will hire. If you are wondering how much does a wedding cost in France, we covered the subject in the 10 questions to ask your French wedding planner.
"Most couples spend 15 to 20% more on what they have initially planned."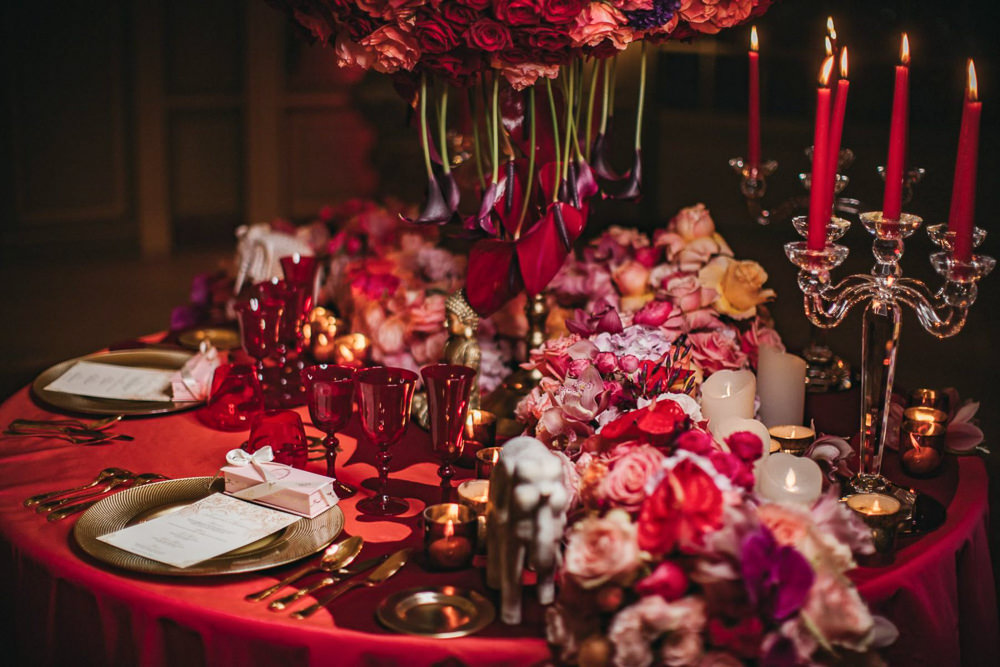 We have found that most couples spend 15 to 20% more on what they initially planned for their wedding in France. You will need to provide the date & number of expected guests.
2. GET TO KNOW YOUR DESTINATION WEDDING PLANNER
Most couples book our services directly after receiving our contract for planning a destination wedding in France. We also offer a 'Paris Tour venue experience' package, for those unsure if a Paris wedding is for them. We spend the day with you, show you. 6 or 7 venues, have lunch with you and escort you from place to place with a driver.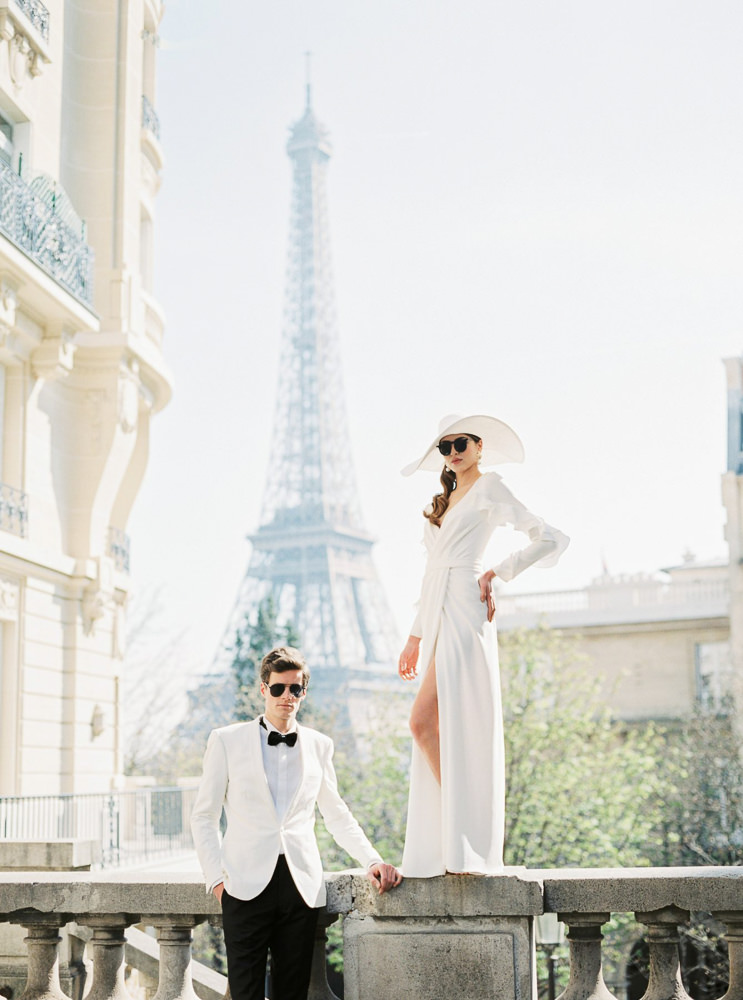 You can use this Paris tour experience to meet other wedding vendors too. For example, you can schedule an engagement shoot in Paris and get a sense of your wedding photographers personality. Besides, who doesn't love engagement photos in Paris 🙂
3. CHOOSE THE PERFECT FRENCH WEDDING VENUE
Choosing the venue is the most important aspect of wedding planning. Pretty much everything else unfolds around the venue. For a multiple-day wedding, we recommend choosing a theme for each party.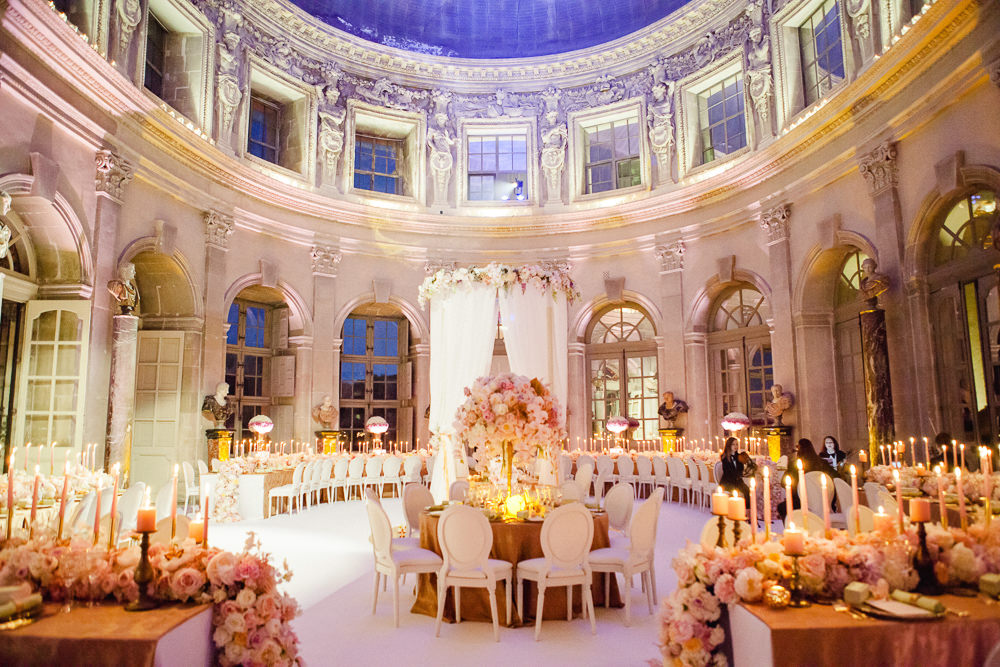 I invite you to explore as an example, this fabulous 3 days Vaux le Vicomte wedding adventure, that we had the pleasure to plan. The first day, the guests went on a luxury Seine river cruise. The rehearsal dinner turned into a Casino night, with blackjack tables and roulettes. Even Moulin-Rouge dancers were invited to the party. The last day, the wedding day took place at the venerable Chateau Vaux le Vicomte.
4. SEND OUT WEDDING INVITATIONS
The next step in planning a destination wedding in France is to decide on the wedding invitations. We start working on the invitations as soon as the contract is signed. We usually recommend the best suppliers and bounce initial ideas for the wedding theme to match the invitation.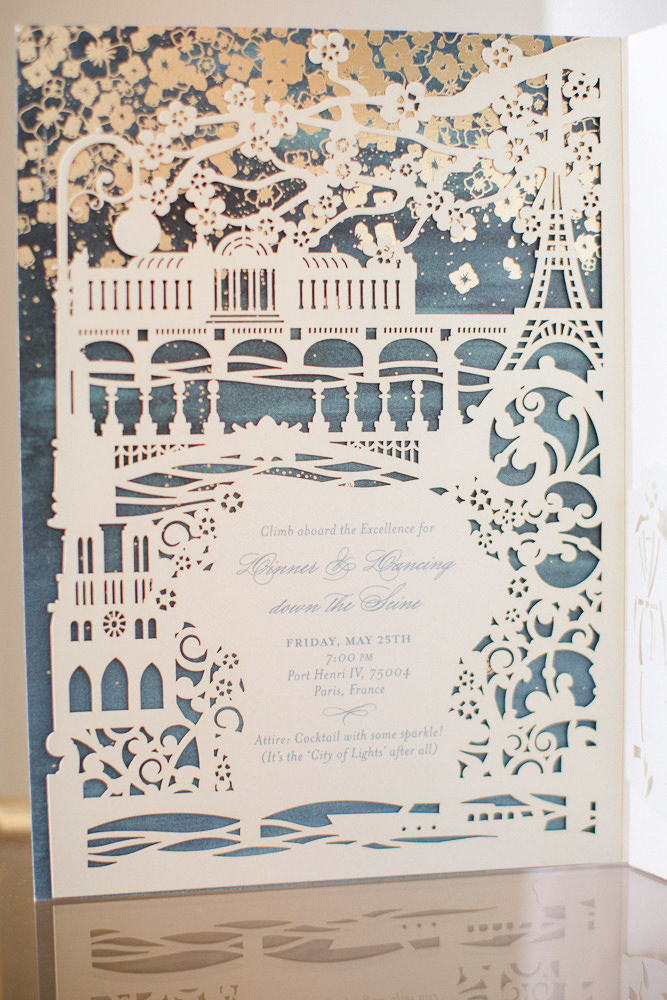 5. PLANNING A DESTINATION WEDDING IN FRANCE – THE CORE VENDORS
We start presenting the most important suppliers: the media & catering company. We love working with wedding photographers and videographers that we know. I believe that the wedding planner in France and the creatives (photo and video) are the core team of the wedding.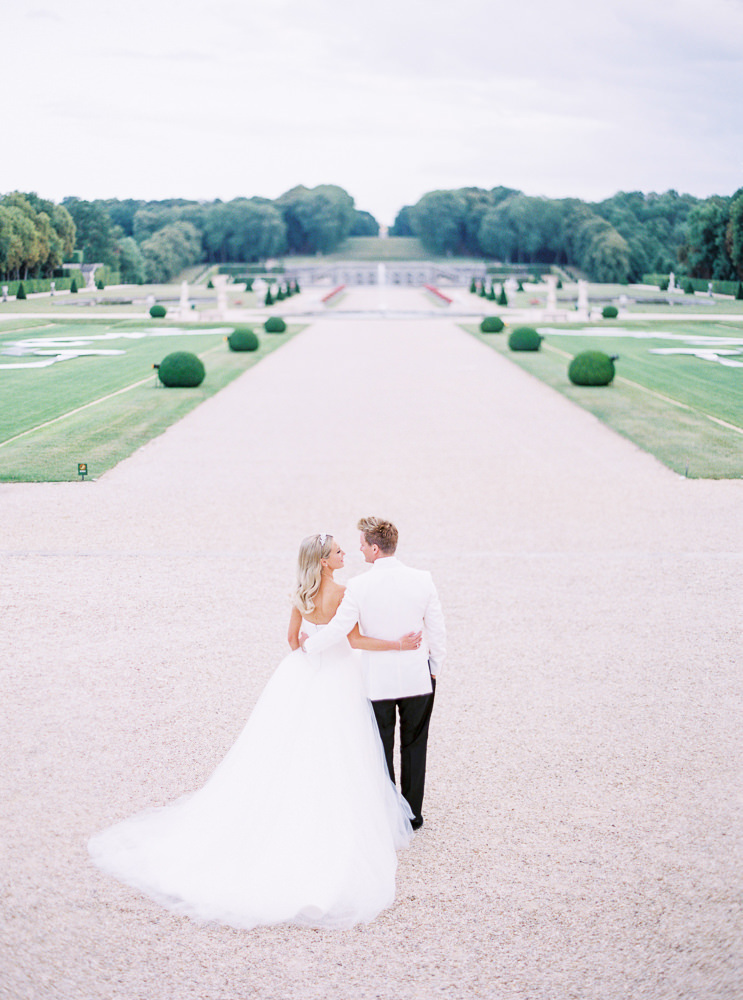 We choose very carefully each vendor. While some have a vast portfolio, their attitude might not fit our agency DNA. There is no space for vendors' ego. We recommend that they are both talented and easy to work with. We help you shortlist caterers.
6. APPROVE THE DESIGN OF THE WEDDING
We define your wedding theme, palette, and mood board. Jean-Charles Vaneck, our designer, and artistic director come up with an original design. Our goal is to transform your wedding so that it feels like a luxury event. After some revisions, we approve of a design. We source the vendors required to execute the design. Such as decor rental, lighting, flowers, etc.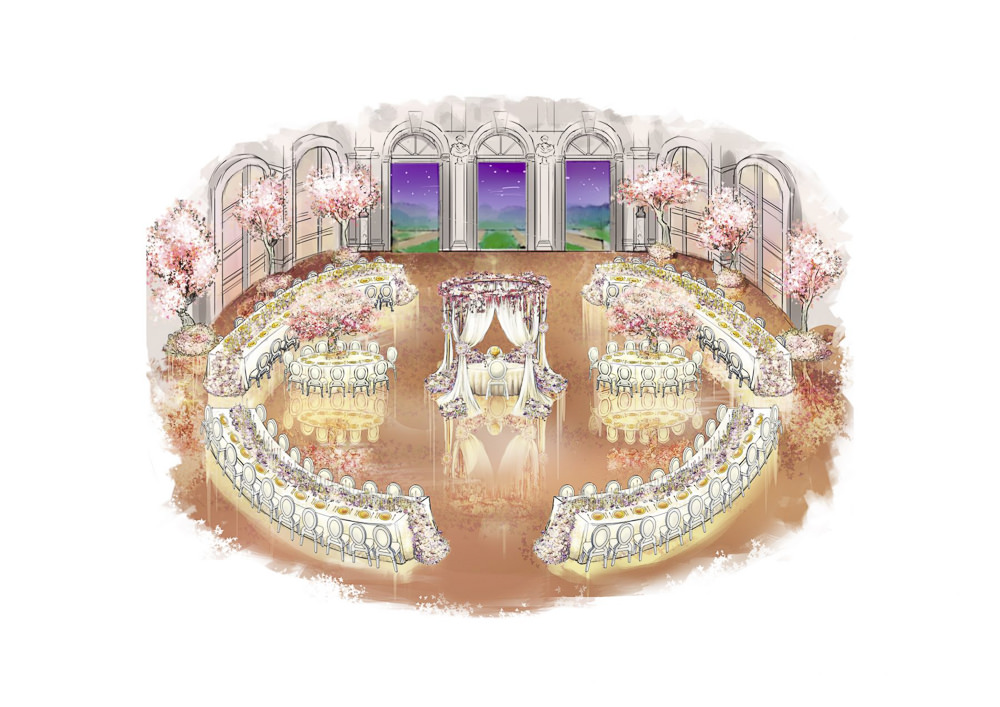 7. DECIDE ON ENTERTAINMENT TYPE WHEN PLANNING A DESTINATION WEDDING IN FRANCE
Personally, I like to incorporate entertainment into the overall picture. We believe each event should have different vibes (e.g., kids choirs for the ceremony, jazz band for dinner, Party band of the after-party, etc.). We suggest outfit for the staff.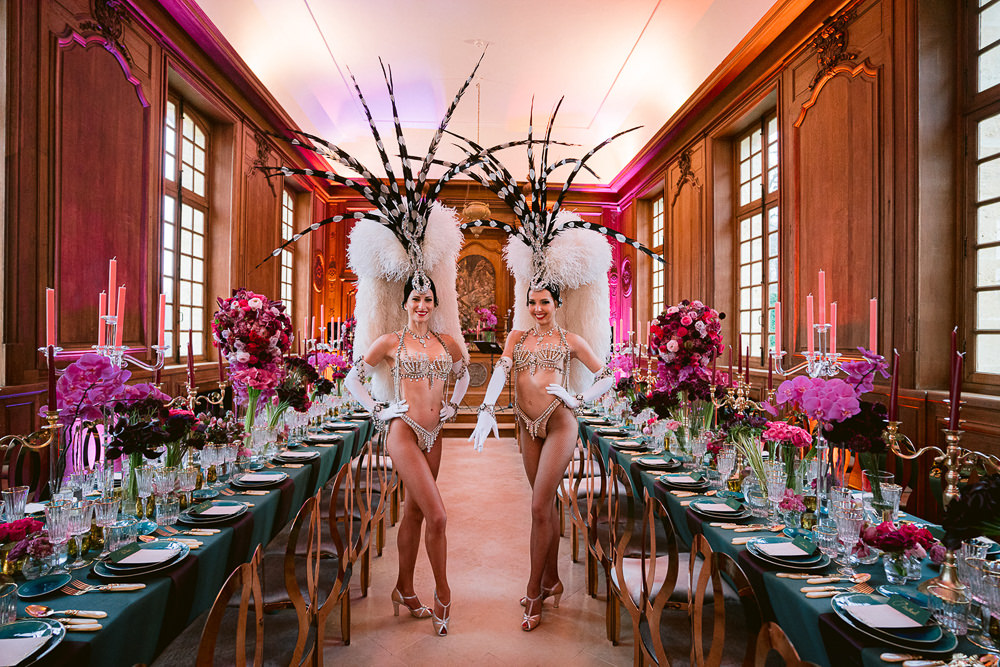 8. VISIT FRANCE FOR AN ON-SITE INSPECTION
We strongly recommend visiting France one time before the wedding day. Planning a destination wedding in France from distance is possible. But nothing compares to being physically in the venue and meeting vendors personally. We'll take you on a site inspection tour and walk you through the timeline. This trip is a great opportunity to do a hair and make-up trial. Make sure to include the cake & menu tasting too. We often pair the menu tasting with a tablescape mockup.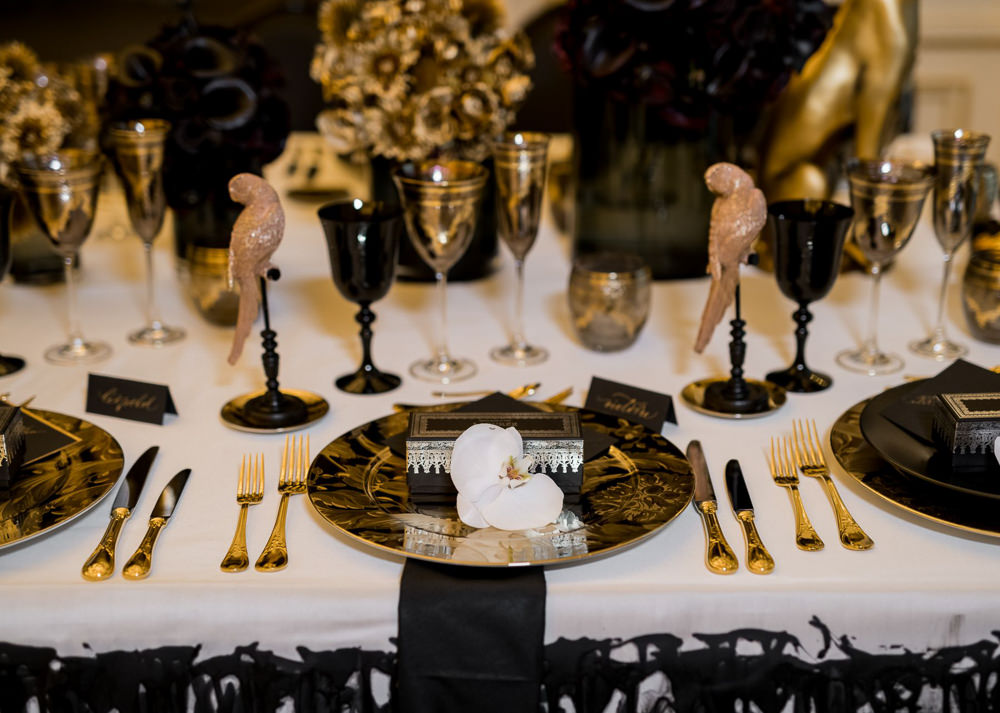 9. PLANNING THE LAST DETAILS OF YOUR DESTINATION WEDDING IN FRANCE
These are the last details of planning a destination wedding in France. We suggest a tentative day-of itinerary, and install all the logistics. You usually don't need to be involved in this part. All you need to know is that the wedding will look effortless. We incorporate all the smallest details: wedding favor, welcome basket, table layout, and table plan, guest food choices, the order of the nuptial march, etc.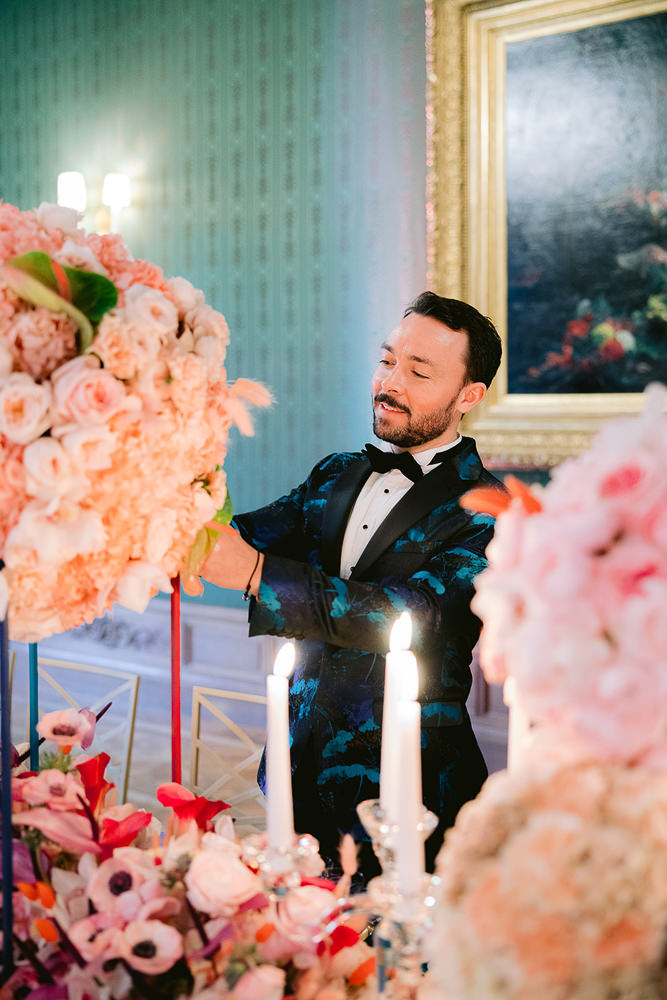 10. ENJOY YOUR EXQUISITE WEDDING DAY
We coordinate the wedding day with a project manager and several assistants. Our team is the first to arrive and the last to leave.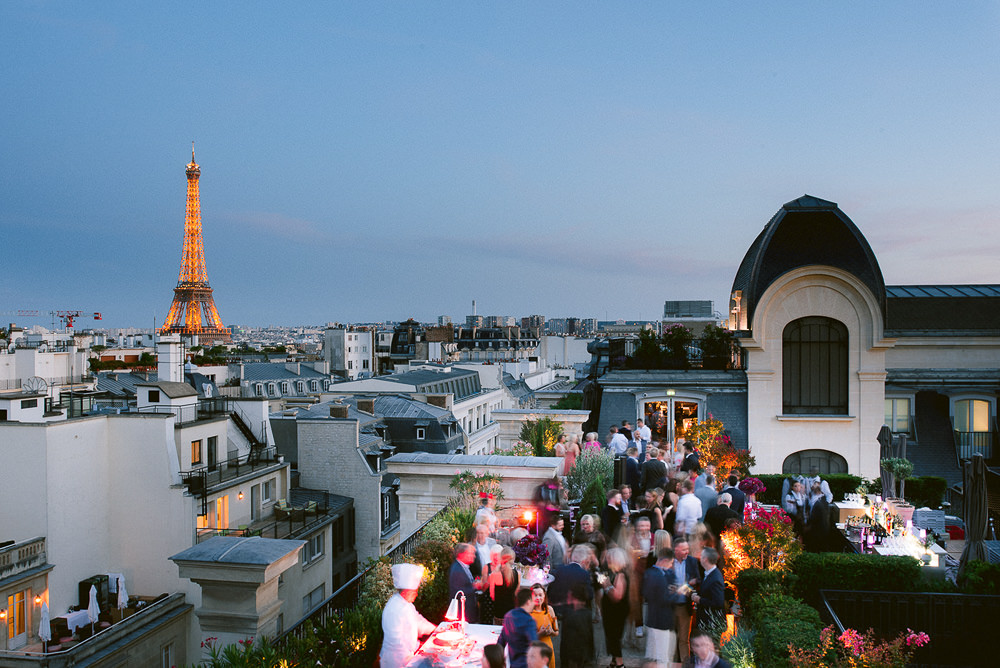 I hope that this guide to plan a destination wedding in France was helpful. Let me know if you have any questions about your upcoming dream wedding. I would be delighted to meet you!