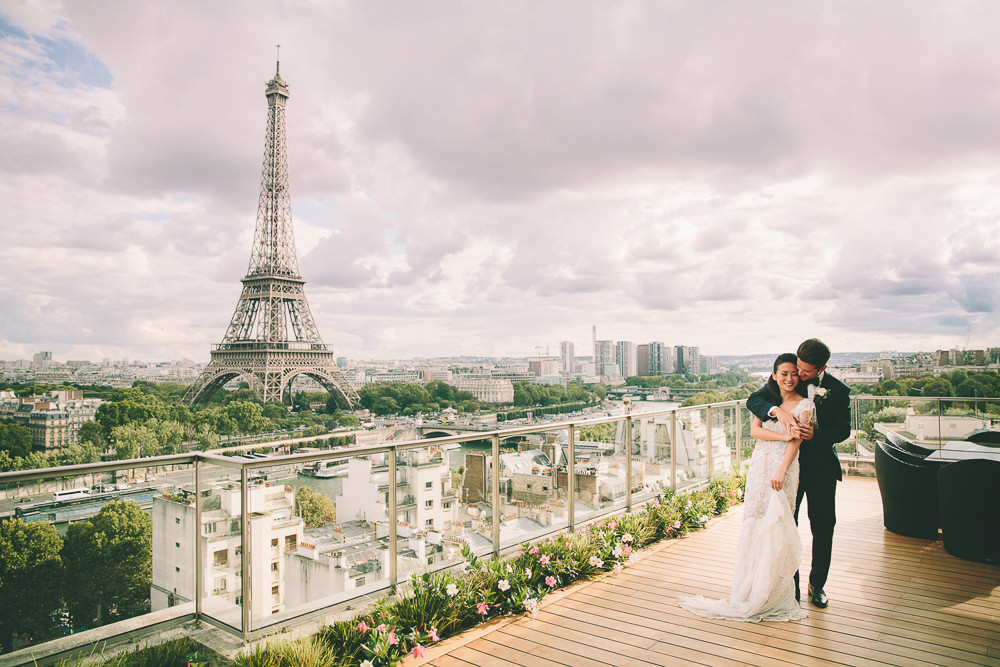 PARIS WEDDING: WHY GET MARRIED IN THE CITY OF LIGHTS?
If you are looking for reasons to have a romantic Paris wedding, you are in the right place. Let's see! The fact is that Paris is widely known as one of the most desirable and popular travel destinations in the world. Why ? The city of Love, The city of Lights, The city of Fashion, no matters how you may want to call it, its wealth of art, culture, exquisite gastronomy & architecture will leave anyone feeling enchanted, including your guests!
After exploring the world, and living in different countries; I decided to move to Paris to establish myself as a luxury wedding planner in Paris. The city is a delight to live in and after 6 years I became a proper Parisian Ambassador. Living in the heart of Paris allowed me to experience everything. From restaurants, to cafés, cinema, museum, theater, store, and also discovered the joy of biking in the smallest streets. While experiencing a city on vacation or being a full time resident is a bit different. I believe that Paris can be experienced on many levels, from a glamorous subtle way to a more historical and deep way.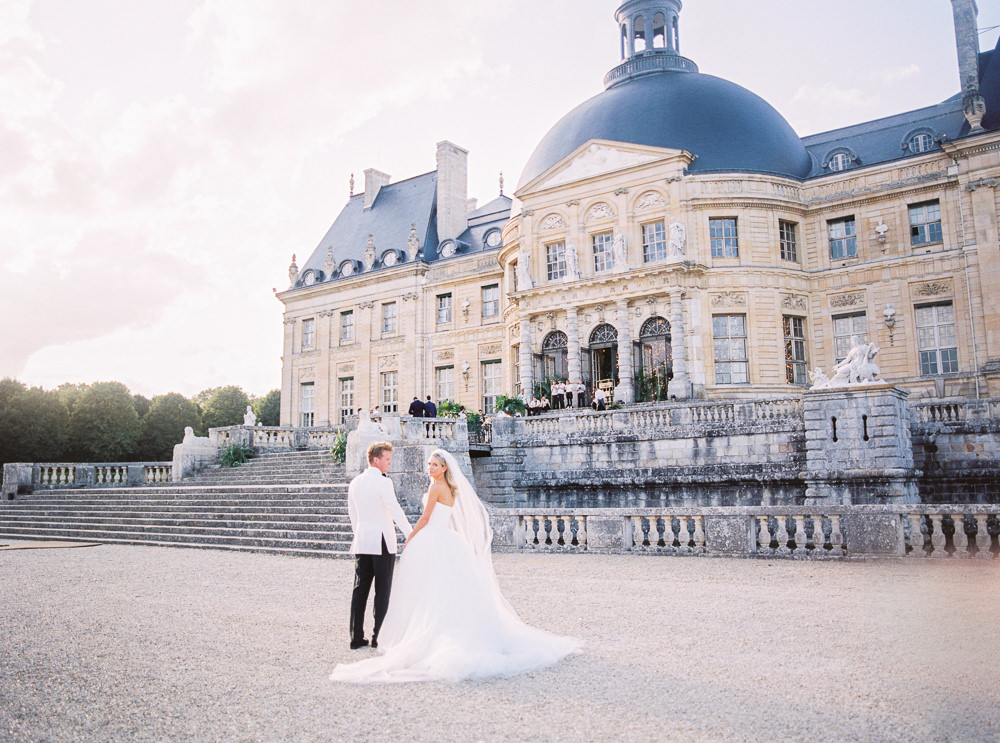 PARIS – THE IDEAL WEDDING DESTINATION?
There is no time in history when Paris was not at the center stage of the world events as it's been involved in most wars. Most revolutions and trends started in Paris which is also why it is so special. All the artists, & stars of the world have at least once in their lives lived in Paris and left some imprint there. Paris is like a big book where you can discover a new page every day. Which is why you may want to consider Paris as an absolute ideal wedding destination. Especially if you and your fiancé would love to leave your own footprint in the book of love!
THE CITY OF LOVE
There is indeed a reason why it is called the city of love, or why the French Kiss took its origins in Paris! Everything here inspires love, a lot of romantic international movies have some iconic scenes set up in Paris. You can kiss your lover anywhere. You can walk hand in hand in our beautiful Parisian gardens, or act careless. Because Paris is a carefree city where you can almost do anything you want. You must know that French people's characteristic is to complain about everything, they may take for granted what they have had under their eyes, which has also become part of the charms!
I hope that all the reasons above have convinced you that having a wedding in Paris is a good idea. Now let's talk about wedding styles.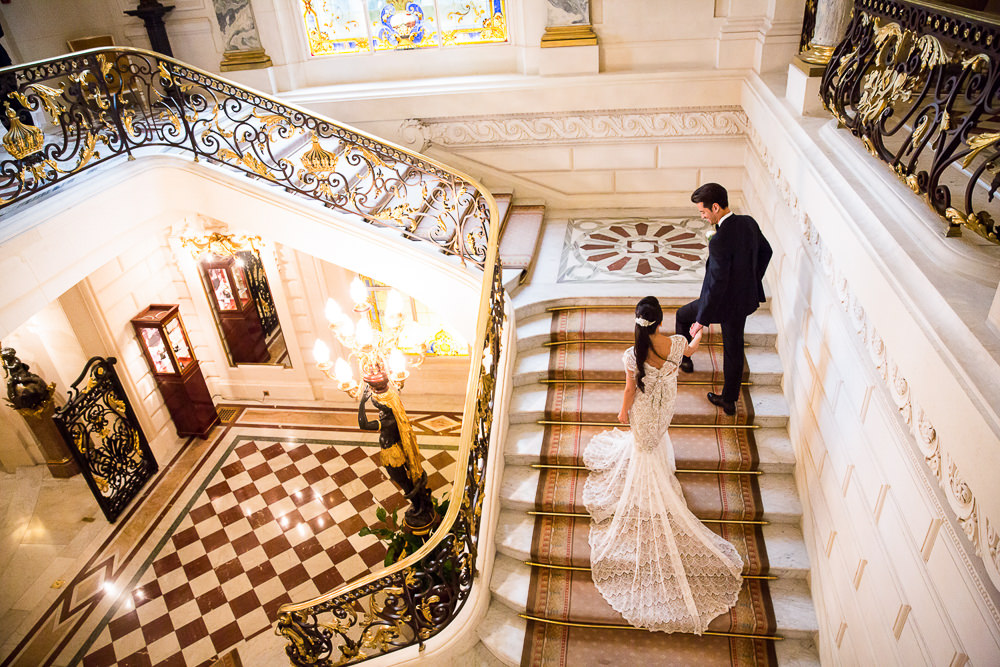 PARIS WEDDING THEME
One of the first steps when deciding on a destination wedding in Paris is to decide on the type of celebration you dream to have. You may want to analyze and allocate a budget with your French wedding planner which will eventually narrow down the list of possibilities.
WHAT KIND OF CEREMONY FOR YOUR PARISIAN WEDDING?
Do you prefer to privatize a large conference room and to transform it with your wedding designer? Would you choose a Paris wedding venue that already features a high ceiling, crystal chandelier, classical carpet & ancient tapestry and gold ornate salon, and host a luxurious event?
INTIMATE WEDDING IN PARIS vs BIG CELEBRATION
Would you prefer an intimate wedding in Paris or perhaps a Paris elopement with your 10 closest friends? You may also want to have a theme wedding, a wedding weekend with different parties each night, that would become more of an experience, and would allow guests to discover Paris to the fullest. Whatever you decide, Paris can definitely deliver for your dream wedding in Paris.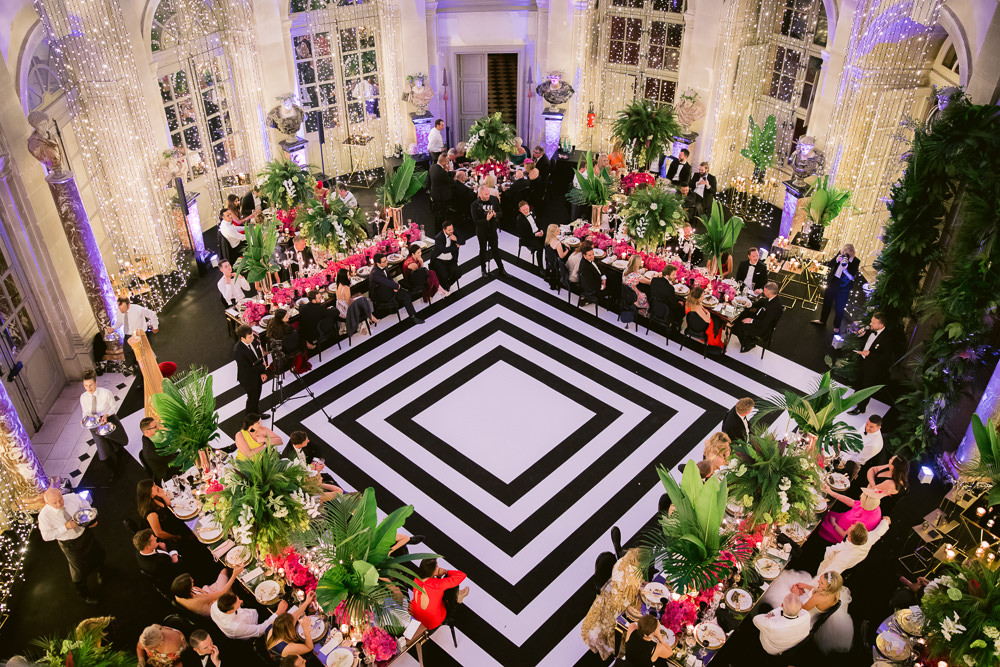 HOW MUCH IS A WEDDING IN PARIS?
A question that almost always comes first when planning a wedding in France. As much as I would simply love to reply to a wedding cost "as much as you want to spend". I understand that people need to realize the value of their investment. If their budget would allow them to have their dream wedding, and match all the things they wish to have. Instagram only shows the prettiest image, and often the weddings that are showcased are the most expensive ones, giving a bit of a false idea that a lavish wedding could be affordable.
In fact, you will find out after doing some quick research that the average wedding budget in France would be around 25K€ for 100 guests and about 33K$ in the USA. Yet it would become 75k$ in New York City. A big advantage of celebrating a wedding abroad is that most couples would reduce a lot of their guest's list. Therefore, they would spend less than if they had done their wedding in their hometown. Yet, I believe that the couples who pick Paris as a wedding destination are more interested in offering an amazing experience to their guests.
Having plans hundreds of parties & weddings, I would love to give you some insight on the financial aspect. I can humbly say that I know more or less the price of everything, and I can estimate a wedding budget in my head within a few minutes.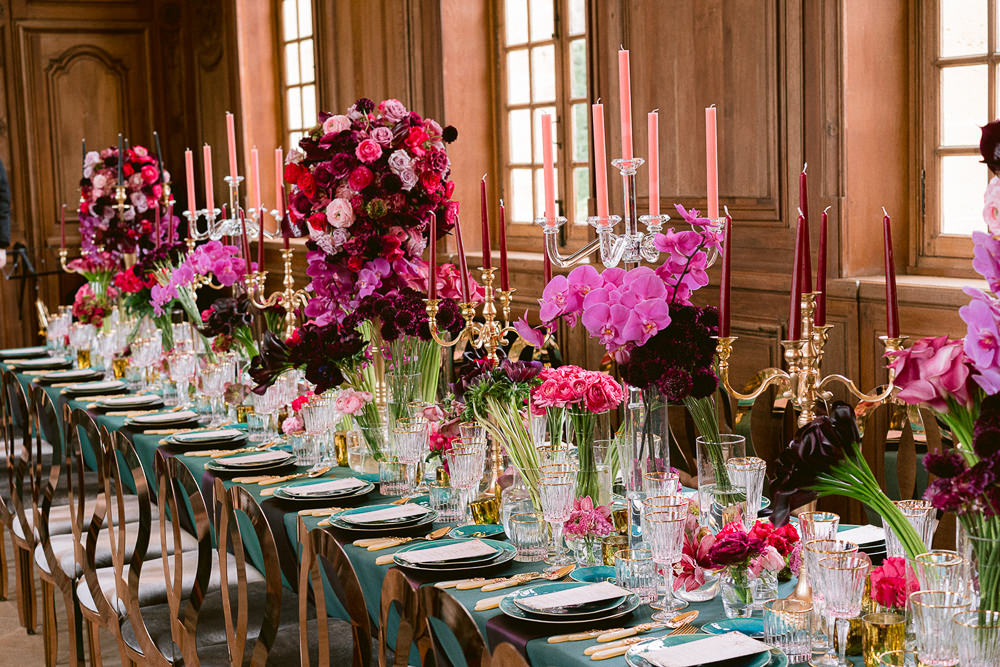 WHAT DRIVES THE COSTS OF A WEDDING IN PARIS?
The number of guests can have a real impact on the wedding budget. While some community loves to have big gatherings, such as Jewish, Indian or Muslim weddingS, where it is normal to have 500 guests. It seems that the typical destination wedding size ranges from 80 to 150 pax. This gives a lot of options for the wedding venue capacity.
I would say that a junior catering company would charge 100€ to 160€/ per person, ( Note: I wouldn't recommend a junior catering to our brides). An average catering would charge 220 to 280€/per person, while a high-end catering such as Potel & Chabot, Lenotre or Kaspia, may start their offer around 380€ per person and up. That price stands for minimum guests spent and includes the basic tableware, flatware, chairs, staff, and service.
If the event takes place outside of Paris, there will be an additional transportation fee. Assuming you are coming to France for its excellent gastronomy, you may want to offer to your guests a true culinary experience, therefore for a 100 pax wedding, you need to allocate about 22,000€.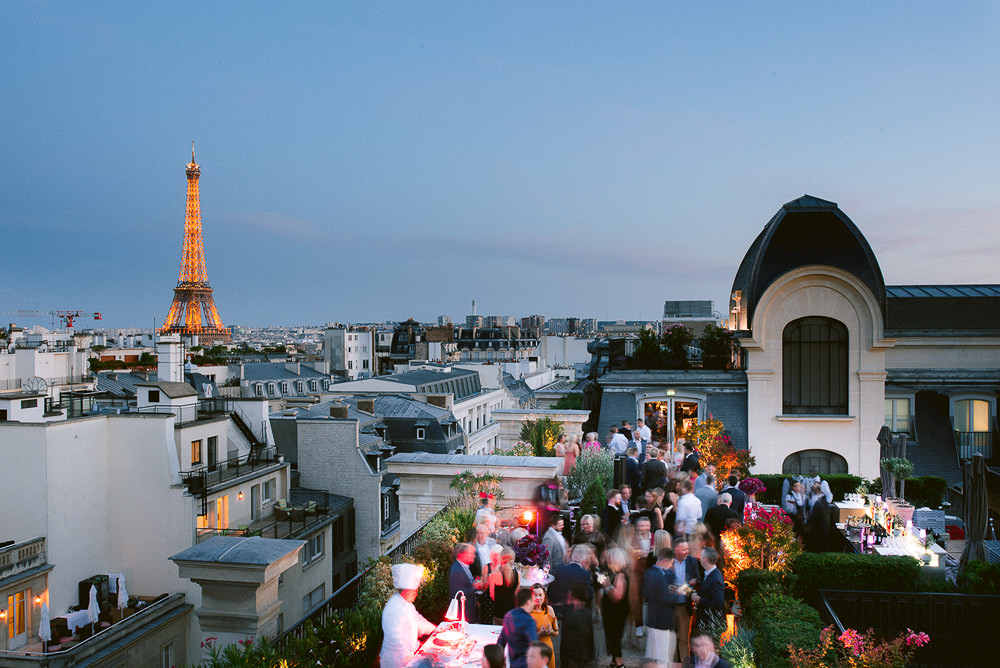 WHEN TO GET MARRIED IN PARIS?
The date of the event won't have a big financial impact, as Paris is known to have important events all year long, starting with the fashion week. It may impact the availability of the venue, and some vendors who may become very busy in the peak season which goes from May to September.
I have listed about 150 wedding venues and event spaces in Paris and nearby. You can find nearly anything for any budget! A big lavish wedding calls for an exclusive venue that is not accessible to everyone. We love to call this the top 10 Paris wedding venues, such as some iconic French Chateau such as Vaux le Vicomte, Château de Chantilly, and the iconic Louvre Museum would start around 50K€ and a lot more up. There are several event spaces with a bit less charm that can be privatized for less than 8K€.
PARISIAN WEDDING BUDGET
A Paris wedding budget really depends on how premium you will pick your wedding vendors. For instance, a junior photographer will cost you around 2500€ for a full day of wedding photography coverage. While a high-end Paris wedding photographer may start around 12K$. Some of the most known wedding photographers such as Christian Oth, or Jose Villa's collection will start around 40K€. The same goes for a renowned floral designer, videographer, or live band. I often recommend spending a minimum of 25K$ on flowers. Especially if you are looking to make a statement with the floral design. But of course, it is totally fine to cut this budget to 5K€ if you don't have any expectations about flowers. But I may not be the ideal floral designer for that job!
A big lavish wedding calls for incredible various entertainment, choirs, jazz band, classical quartet, etc. On the other hand, a DJ alone with a light sound system package can also entertain all your guests all night long. To conclude this chapter, I would say that a typical destination wedding budget ranges from 70K€ to 150K€, above 500K€, you would get the most extraordinary suppliers & opulent floral design.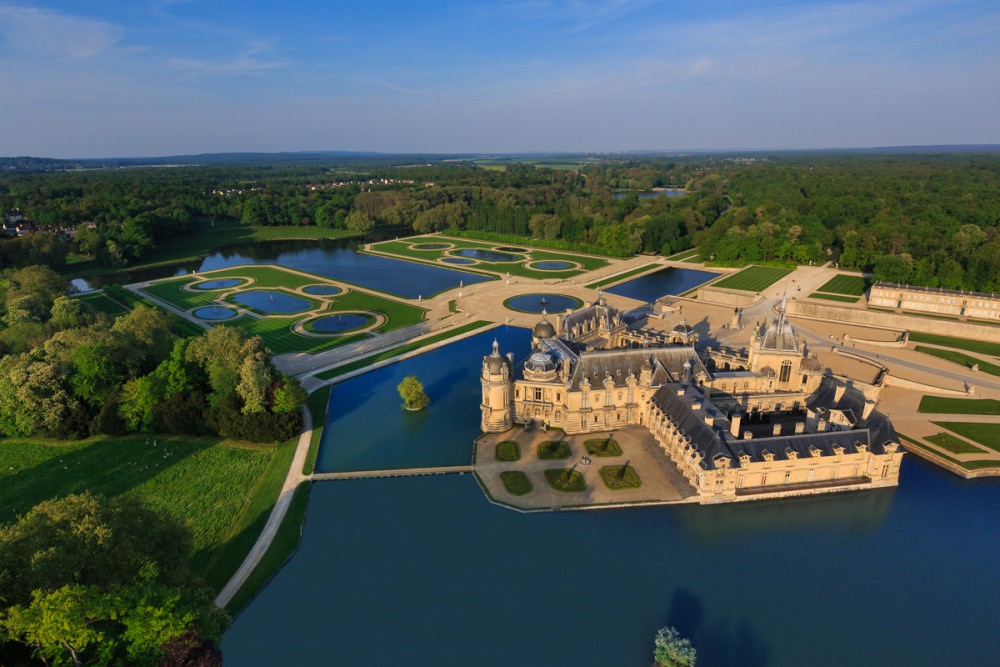 PARIS WEDDING VENUES. WHERE CAN I GET MARRIED IN PARIS?
We have counted more than 150 event spaces and wedding venues in Paris and nearby.
TOP WEDDING VENUES IN PARIS
The first step is to decide what type of celebration you dream to have. Summer weddings call for outdoor ceremonies. Chateau weddings are in big trends for destination weddings as this is many girls' fairy tale dreams.
I have made a shortlist of my favorite venues, perfect for luxury events in Paris. Check out the guide to the top Paris wedding venues. France is the only country to have created a Palace label in addition to its 5-star classification system. Created in 2010, the Palace Distinction is a way to highlight establishments on the international scene that contribute to the spreading of French culture. Those incredible hotels offer wonderful wedding packages. Some of them feature beautiful gardens for outdoor ceremonies, such as the Shangri La Hotel Paris weddings.
While Paris features several wonderful public parks, it is unfortunately not possible to set them up for an outdoor wedding. However, for a quick elopement ceremony of fewer than 10 people, you may want to take a chance!
Top 5 stars Hotels in Paris
Wedding Chateaux near Paris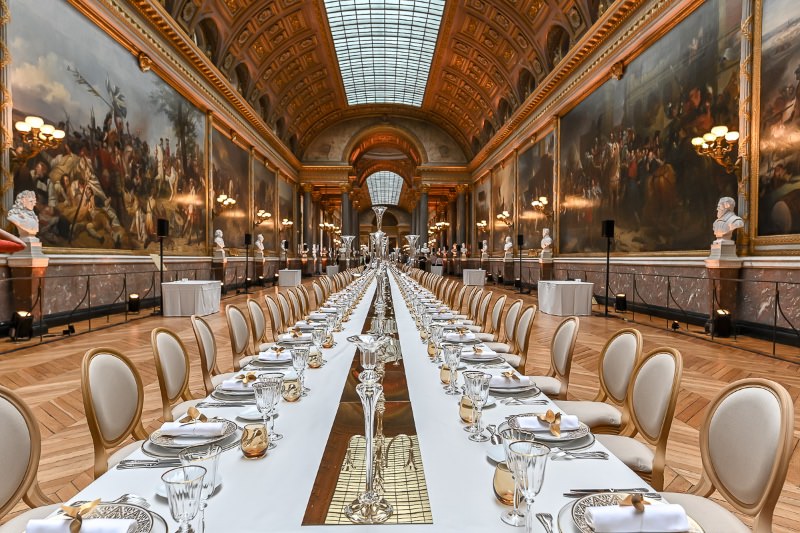 Historical Wedding Locations
The Most Beautiful Private Venues in Paris France
PLANNING A WEDDING IN PARIS
Planning a wedding has become really hard, because so many options can be found on the internet, and especially if you try to plan from abroad. How to know where is located the best wedding venue, the most delicious caterer, the most reliable wedding photographer? Also, everyone has less time, as the world goes by. Hiring a professional Paris wedding planner is a luxury option that will save you time and, perhaps money. We have planned, produced, executed, designed, and coordinated hundreds of events, in France and around the world. We have become experts in our fields, we have been challenged, we made mistakes before.
HIRE AN EXPERT WEDDING PLANNER
As one of the most respected wedding planners in France, we have established connections through the years with venues, suppliers, and hotels. We know what works well as the day unfolds, and what doesn't. One of the things that I enjoy the most is guiding a couple to have their dream event. Sumptuous Events offers full planning services, we basically take care of everything, from sourcing guests transportation to an iconic cake stand. We act as a concierge for the couple that needs our expertise with restaurants, hotels, or baby sitter bookings. Our most renowned services are how we design and transform spaces, with flowers, props, decor, and signature tableware. It involves our architect, our designer, and lots of sketches and mood boards. Hire an expert really give you peace of mind both through the planning and on the wedding day.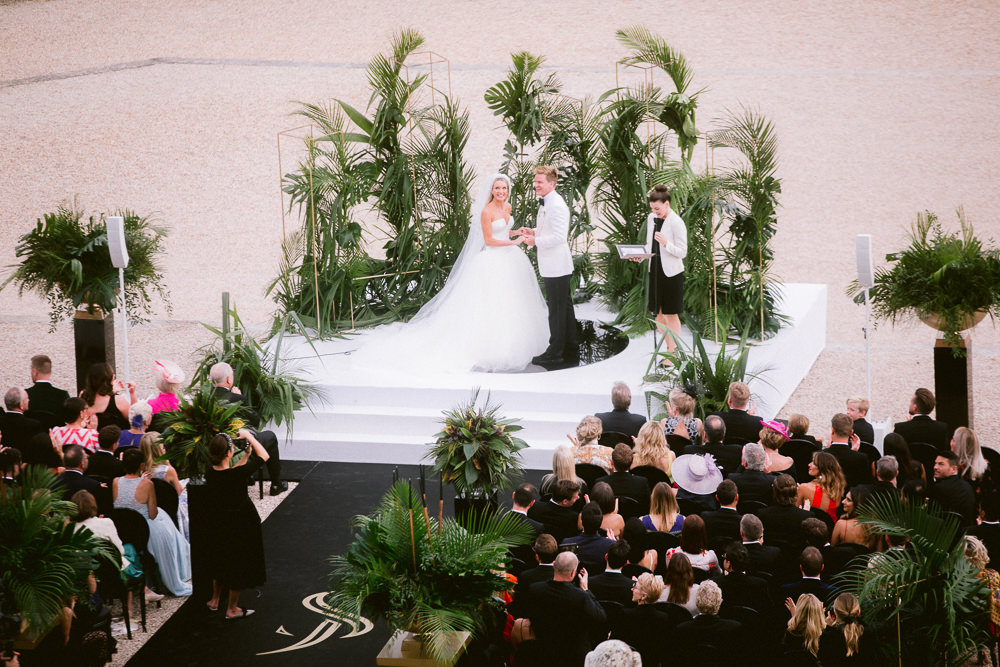 PARIS WEDDING CEREMONY
The main difference between marrying in a religious or civil ceremony is that a religious ceremony is about being wed in the eyes of God while a civil ceremony is about being wed in the eyes of the law. The actual marriage ceremony is seen as a sacred, holy ceremony, to which the faith's customs apply. When you get married you will need to choose whether you wish to have a religious ceremony or not. This can sometimes be quite difficult, especially if you both have different beliefs, or your families have different opinions.
SYMBOLIC CEREMONIES
Until now, Religious marriage was frequently foreseen after passing before the Mayor. Some couples went to their place of worship (church, synagogue, mosque) by tradition. However, nowadays, many couples do not feel the need to marry religiously. For the last ten years, a style of the ceremony has emerged: the symbolic ceremony. While This type of ceremony is not official, it is certainly meaningful. The principle consists of a ceremonial held by an officiant for which the bride and groom will have defined the content. The secular ceremony also makes it possible to combine the background and the form. Civil ceremonies can be just as wonderful and atmospheric, but they are not constrained by the rules of any faith, just the law, so there is a lot more scope to move outside rules pertaining to, for example, or music.
IS IT LEGAL TO GET MARRIED IN PARIS?
If you are wondering if it is legal to get married in Paris, the answer is yes. However, the administrative steps are so complex that most couples who want to have a destination wedding in Paris, decide to only have a religious ceremony.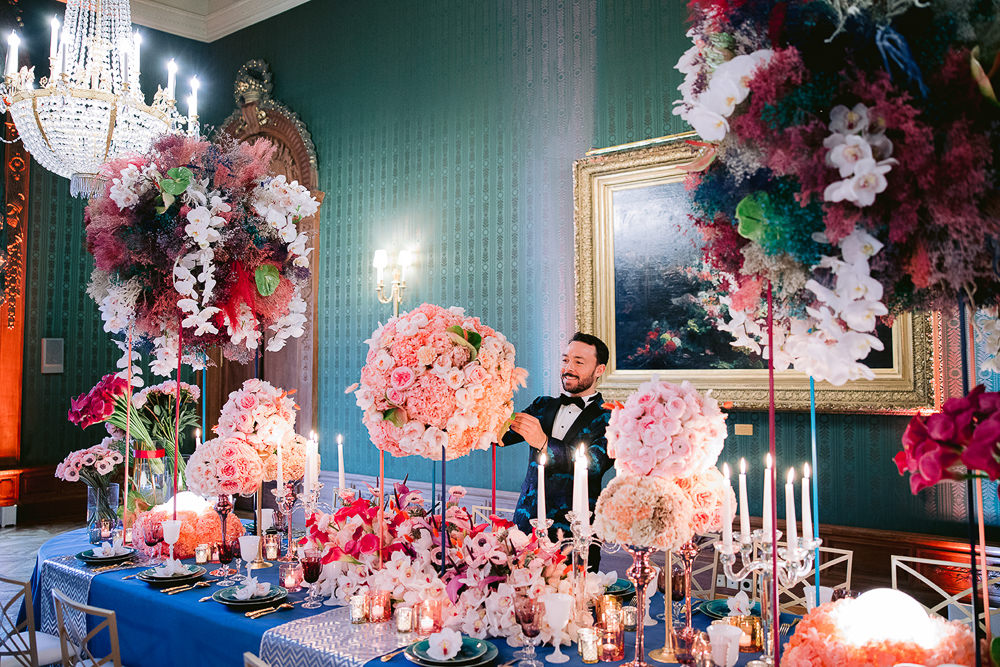 PARIS WEDDING VENDORS
Let's talk about professional vendors for your Paris wedding.
You may have seen plenty of wedding planning checklists that include a million different vendors to book. While some vendors may be relevant to you, some may not. With so many suppliers, how do you decide which ones you need for your wedding in France and which ones are superb? I'm going to help you decide.
A wedding vendor is anyone that you pay for products (dress, invitation, gift) or services (catering, music) for your wedding in Paris. Some vendors fall into both categories. For example, a photographer offers a service (shooting and editing) and a product (a photo album). You must prioritize your wedding vendor hiring plan: What do you care about the most, & what can you skip? As you go deeper into Paris wedding planning, you will be ultimately tempted to add more and more stuff. We always encourage you to remember why you are getting married in the first place. If you don't know where to start, start with the venue because almost everything else depends on your venue. Your wedding planner France, will recommend hiring vendors in the right order. I have made a list of the only necessary things to need to have a wedding.
10 MUST HAVE PARIS WEDDING CHECK-LIST
Tuxedo & Gowns & Rings
Hair & Makeup Artist
Flowers & Decorations
Food & Beverage
Invitations
Music
Celebrant
Photography/Videography
Venue
Transportation
We hope that you have enjoyed our elaborate guide to plan a perfect wedding in Paris. I would be delighted to answer your questions about your big day.