If you are looking for the Best wedding venue in Miami, this article is made for you. The vibrant and glamorous city of Miami Beach is a perfect wedding destination. Miami features 2 international airport easy to access. No other city can compete with Miami in terms of glam and rock and roll ! I would love to present some of my favorite wedding venue in Florida. I have personally experienced all of them, and I would be delighted to design some unique for your wedding.
1. Faena Hotel Miami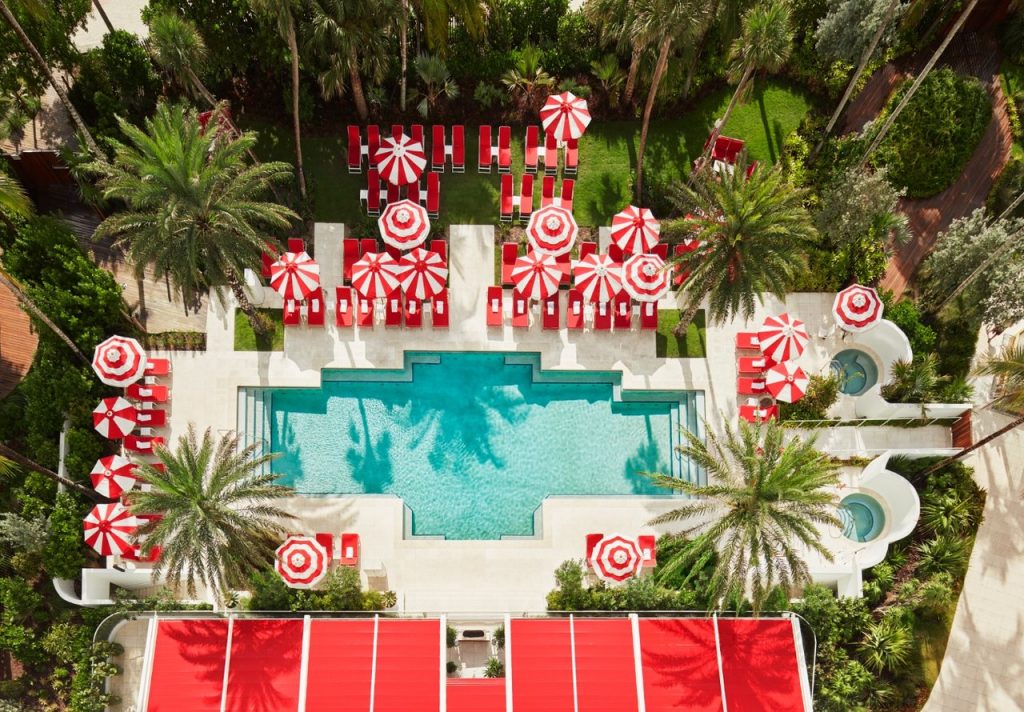 Excessive & indulgent; it is Miami at its gilded best, this amazing property is one of my favorite hotel ever. The Luxury hotel Faena Miami Beach is a spectacular return to the glamorous 50's. It delivers an opulent experience fitting of Hollywood's East Coast. I was lucky enough to witness one of the very wedding that was celebrated in this hotel. The interiors were overseen by director Baz Luhrmann himself; and his wife Catherine Martin, the lead costume designer on his biggest movies. It feels like if jumping into a silver-screen classic movie set. Entering the Premier Oceanfront Room feel like stepping into the scene of a movie. The room is full of classic Art Deco design touches, like a bright red sofa with a fringed bottom. The gold-tasseled tiebacks that keep the room's rich, blue-green curtains in place. Isn't it a perfect miami wedding venue ?
Sumptuous Event Tips : The Faena Forum is a perfect spaces for hosting a large scale dinner, while the Faena Theatre can be perfect for rehearsal dinner or one of a kind dramatic ceremony.
2. Versace Mansion
Villa Casuarina was built in 1930 by Mister Alden Freeman. Alden Freeman's father, Joel Freeman. The former home of the iconic fashion designer Gianni Versace, who lived there until he tragically passed away. I am fascinated by the grand entrance, and the iconic black steel doors. Isn't it a perfect miami wedding venue ? Check this Miami elopement we have produced. In addition, a spectacular swimming pool is a perfect location to host the ceremony or the dinner. It operates the restaurant Gianni's, which offers a fabulous blend of Italian and Mediterranean food and wine selections. Gianni Versace throw so many amazing parties. The Villa Casuarina has also a small observatory in the tower. You can enjoy a view on ocean drive and hear the sound of thee ocean. Isn't it a perfect miami wedding venue ?
Sumptuous Event Tips : The venue feature a small rotunda near the swimming pool. A perfect space for a romantic candlelight dinner for two. Ain't it the kind of place you would want to propose your girlfriend ?
3. The Viscaya Museum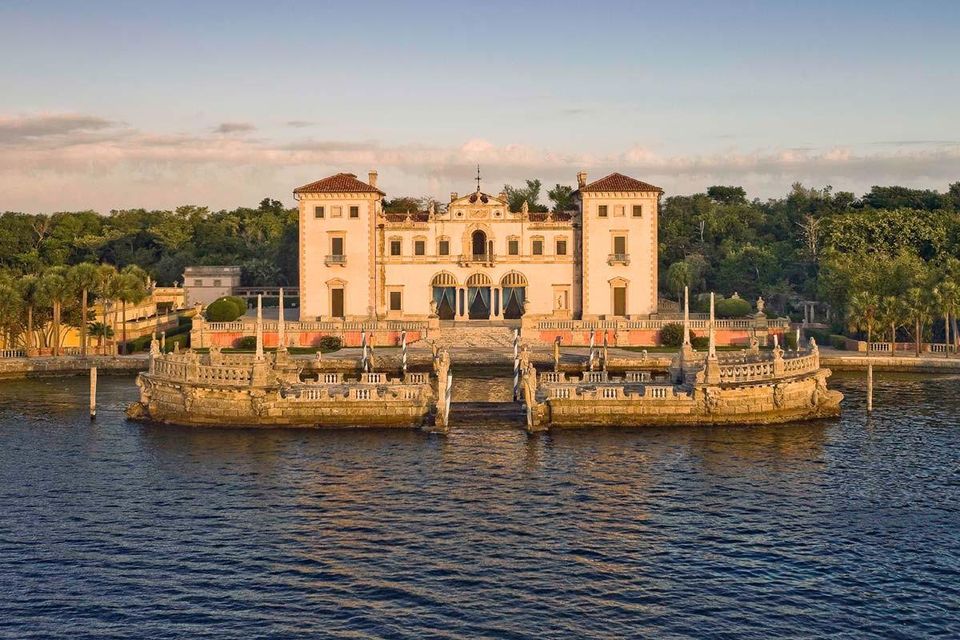 The Vizcaya Museum and Gardens is the former villa of businessman James Deering, on Biscayne Bay. In the present day Coconut Grove neighborhood of Miami wedding venue. It also includes historic village outbuildings compound native woodland landscape. It is open to public, and owned by the city. It can be fully privatized for your social event and wedding. Ceremonies can be held in the gardens, or in the Courtyard of the Main House The Vizcaya Museum. The base fee for evening rentals applies to 125 guests between the hours of 6:30 p.m. and 11 p.m. Finally, the Main House can accommodate up to 100 seated guests while the East Terrace, overlooking Biscayne Bay. You can accommodate up to 300 seated guests. You can always build a tent for events held on the upper East Terrace for any events of 100 guests.
Sumptuous Event Tips : The lake gives the opportunity for the most incredible firework or water show. For a memorable entrance you could arrive on a venetian gondola and wow all your guests.
4. The Edition Miami Hotel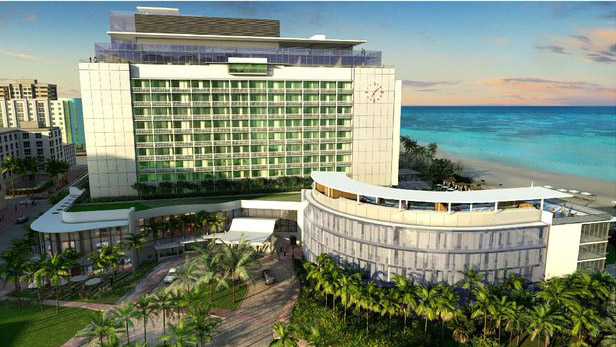 The interior design is the forte of this hotel. It has inspired me a lot, which is why it is on TOP 10 best wedding venue in Miami. This luxury boutique hotel features 294 individually designed guest rooms and suites, and a spectacular rooftop penthouse. Every space enjoys soft, neutral colors, marble bathrooms, large desks, mini-bars and fine linens, natural lighting, and jungle plantes. As an exemple, you can surround yourself with beauty & luxury at The Miami Beach EDITION . While enjoying the privacy associated with boutique hotels, the high end amenities and access of a larger resort. Spacious rooms, suites and bungalows benefit from modern design elements and city, pool, or ocean views. A 2400 share foot outdoor space facing the ocean can host any ceremony or larger seated dinner. Basement Miami is a cutting edge 21st century homage to Ian Schrager's legendary Studio 54.
Sumptuous Event Tips : You can privatise part of the hotel for your destination wedding at a special rate. The main bar is a perfect backdrop for a glamorous welcome night cocktail.
5. The Biltmore Hotel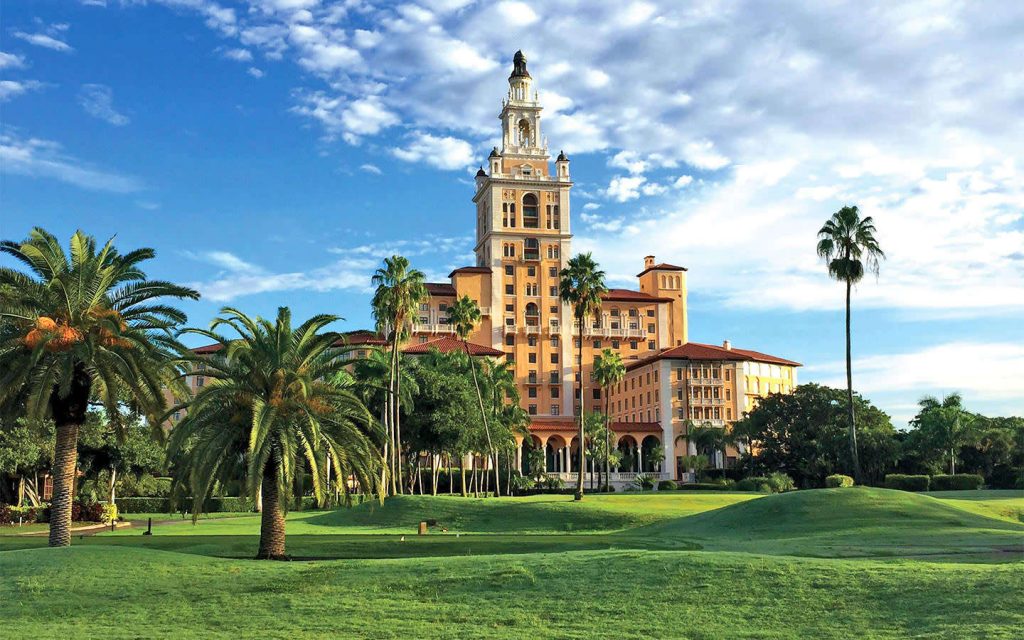 With a timeless style, The legendary Biltmore Hotel is Miami's most elegant historic landmark. It makes a super special luxury wedding venue. Spanning over 150 acres of tropical landscape, its features a spectacular Mediterranean architecture with Italian & Spanish influences. Did you know that The Biltmore Hotel in Coral Gables wasn't always a hotel. It was built in 1926 by George Merrick, who's known as the founder of Coral Gables. After that, Imagine a ceremony under the stars, a romantic garden or a spectacular ballroom. The Biltmore Hotel offers pituresque venues for both indoor and outdoor events. Their personalized service combined with luxury resorts amenities provide a diverse experience that that can be customized to all needs. The historic venue features several ballroom with grand architectural ornaments & decorative hand-painted ceilings. Isn't it a perfect miami wedding venue
Sumptuous Event Tips : The Suite Al Capone, where he held a clandestin bar, could fit a great Gatsby theme. The swimming pool being on the biggest in Florida could host some aquatique show.
6. FairChild Tropical Botanic Garden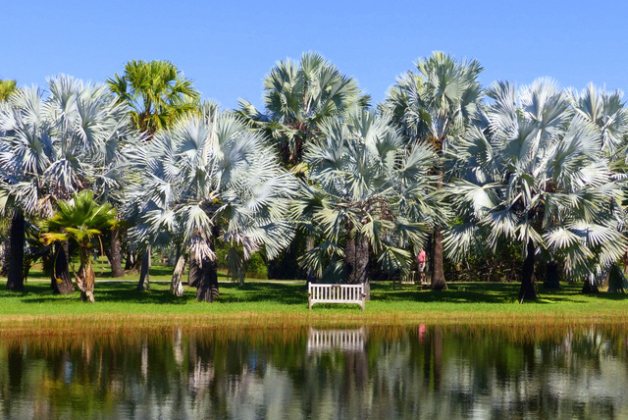 Fairchild Tropical Botanic Garden is truly a unique place it is one of my favorite garden in Florida. I adore to walk around the garden paths surrounded by the wonders and beauty of nature. It takes about 40 minutes from Miami beach. You can see butterflies and birds at every turn, take lessons on everything from photography to grafting. It will introduce you to a large variety of tropical plants and their amazing array of sizes and colors. Now you can Imagine exchanging your wedding wows in this set up would be pretty amazing for a Miami wedding. The display of regal palms creates a narrow view across the Garden's landscape, eastward toward Biscayne Bay. The limestone staircases leading past to the lily pool provide a wonderful entrance into this awe inspiring set up. It can Accommodates up to 200 seated guests or 400 guests in a cocktail set up.
Sumptuous Event Tips : Fairchild Tropical Botanic Garden often sites art installations throughout the lush gardens, with past exhibitions by Dale Chihuly, Fernando Botero or Yoko Ono. Speacking of which, you could st up a wishing tree in lieu of a seating plan, and surprise guests with a color full table scape with all the orchids features in the park.
7. Perez Art Museum Miami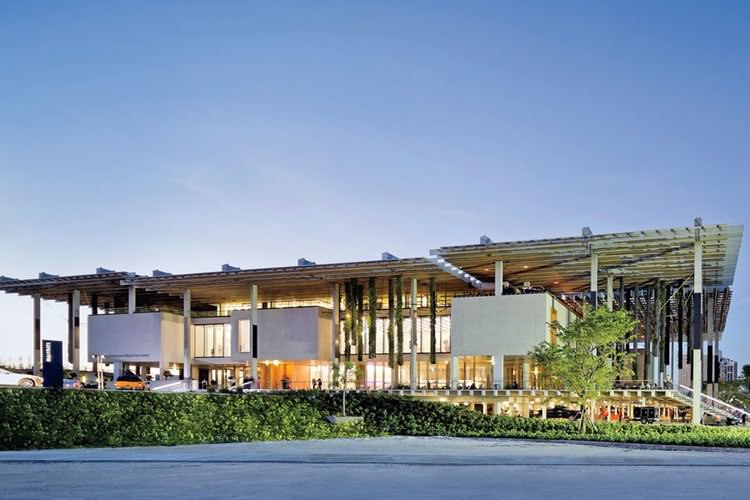 Pérez Art Museum Miami evolved from the Miami Art Museum, which grew out of the Center for the Fine Arts. With its unique architecture and picturesque views, Pérez Art Museum Miami is a premiere event space. The museum features sweeping views of Biscayne Bay, outdoor plazas with sublime lush vegetation that cascade from the canopy's overhanging. It feature a variety of modern outdoor spaces for engagement parties, destination wedding, rehearsal dinner and bridal showers. Pérez Art Museum Miami was named as one of the best venue to to tie the knots! The restaurant Constellation is the culmination of an inventive cuisine. It offers an unparalleled presentation with an engaging catered events within the stunning backdrop of Perez Art Museum Miami.
Sumptuous Event Tips : The Museum being located near the Parrot Jungle Island, you could air the 2 venues, and host a tropical after party among the colorful birds. Jungle Island ranks as one of South Florida's leading locations for weddings featuring several locations such a Bloom Ballroom, a Lakeside Terrace , or the ever most romantic Lover's Perch Waterfalls.
8. Saint Regis Hotel Bal Harbour
The Bal Harbour area in North Miami Beach is one of my favorite area. If you are looking for a luxury beach hotel resort wedding type, this is exactly the best miami wedding venue you are looking. The St. Regis Bal Harbour Resort, rising 27 stories above the sandy beaches of Miami and located at the intersection of fashion, design and art. The hotel offers an unrivaled experience worthy of the prestigious Forbes Five-Star. Whether planning a lavish banquet, a rehearsal dinner or an intimate proposal, you will notice their sophisticated wedding venues and oceanside resort that reflect the true opulence of Bal Harbour. The luxury hotel feature different event space : The Astor Ballroom is modern luxury blend seamlessly in this sumptuous designed, 7,800 square-foot venue, which sets the stage for the most stunning ceremonies With floor-to-ceiling antiqued mirrors intricate sculpted ceilings, a unique blonde Movinque West African wood paneling.
Sumptuous Event Tips : What about hosting a private parties for your bridesmaids on the morning of your wedding in the Legendary Remède Spa offers. The groomsmen could head for a badminton match a magnificent 1,000-foot white sand beach.
9. The Breakers Palm Beach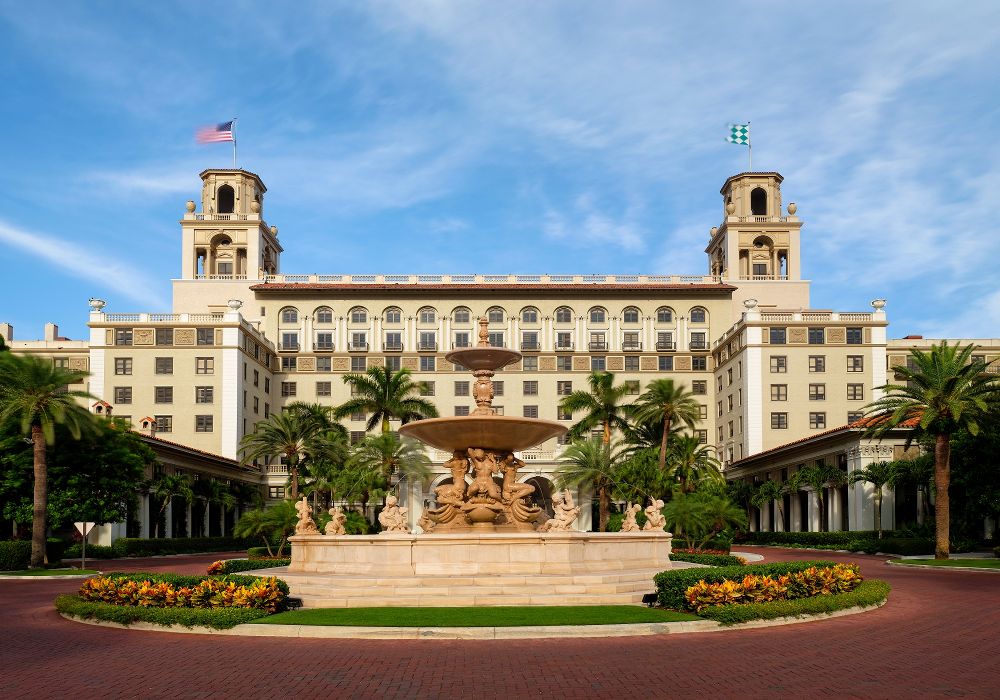 Founded on the sands of Palm Beach in 1896, the iconic resort 'The Breakers' is one of the rare family owned hotel in the world. Nothing will ever compare to a Breakers wedding, it will elevates your celebration to something rare and exquisite! Be it an intimate ceremony or a grand affair , the celebrations are marked by their world-class service & thoughtful details. You can envision a lavish garden party in one of their courtyards or an outdoor affair, using the ocean as your backdrop. The soaring 30-foot domed ceiling features eight oval fresco-painted murals depicting Renaissance landscapes with a hanging Venetian crystal chandelier. If you are getting married in Palm Beach County there simply is no other venue! Pictures of the breakers : @GrayMalin
Sumptuous Event Tips : The wedding cakes that their pastry chef designs and bakes will leave you speechless! You can already cross 3 items by choosing the Breaker Palm Beach ( venue, catering, and wedding cake)
10. The Mar o Lago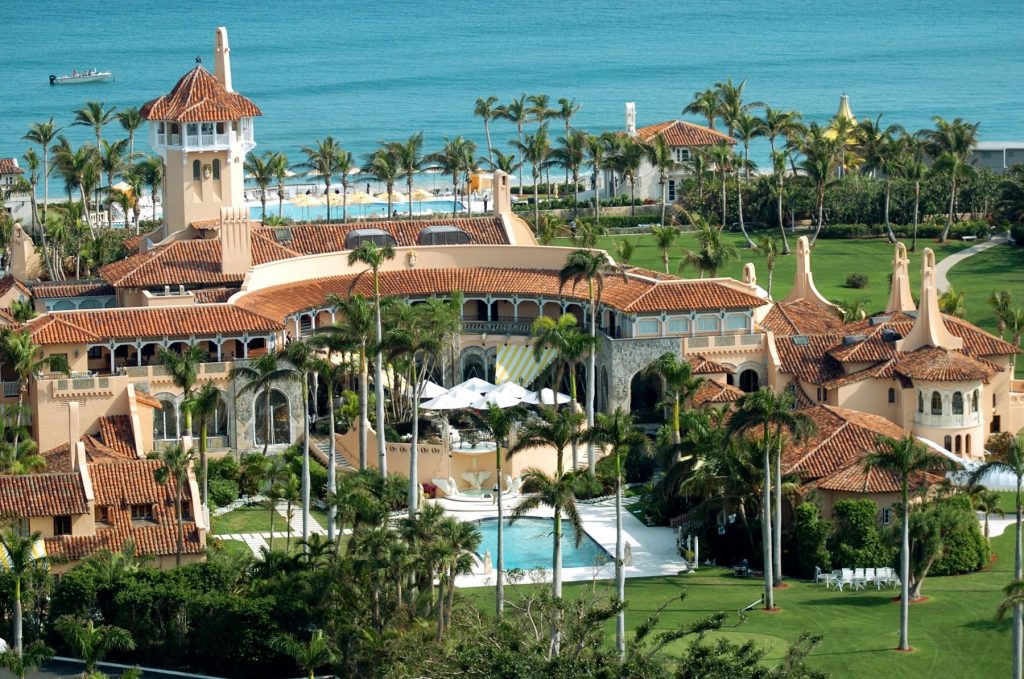 The Mar-a-Lago resort is a national historic landmark in Palm Beach, built from 1924 to 1927. The 126-room, 62,500-square-foot mansion contains the Mar-a-Lago Club, a members-only club with guest rooms, a spa, and other hotel-style amenities. It is a perfect miami wedding venue. It is located on the Palm Beach barrier island with the Atlantic Ocean to the east. Mar-a-Lago has been used to host meetings for President Trump and international leaders, and It is the second largest mansion in the state of Florida and the 22nd largest mansion in the United States. All to say that If you are looking to celebrate your wedding in the most opulent way this venus is made for you ! Mar-a-Lago weddings are the pinnacle of Palm Beach perfection! The ocean views, ornate golden details, sparkling chandeliers, and royal palm trees make weddings here extra special. What a great miami wedding venue !
Sumptuous Event Tips : You could always send an invitation to the President of the United States and have him on your guest list. If you are not much into politics, you can always skip that, and enjoy a day activity at Disneyworld in Orlando.