"Love takes off masks that we fear we cannot live without and know we cannot live within."  James Baldwin
As a wedding planner, I work in the relationship business and am truly blessed to witness remarkable love stories on a daily basis. Yet, every so often, I come across a love that inspires and deeply touches my soul,  a love that is uplifting, fearless and pure, a love that makes you feel like anything is possible.  Meet Dev + Jason!
But before I get ahead of myself  and let Jason personally tell you about his love for Dev, I would like to thank our veritable all-star team, consisting of:
* The incredible celebrity beauty artist, 

LORANDY, who pampered Dev + Jason with world-class skin and nail services.
* Stylist extraordinaire, Abali from, 

LES ATELIERS DU MALE  , who eclectically put together the looks for the weekend, including but not limited to tuxedos by RIVES  &  SACHAK and eye-catchinghand made bow ties by CINABREE .
* How about a green McLaren to get around the Parisian streets in style? We were looking for a statement car  and went straight to the authority on exotic sports cars, 

FAST&PRECIOUS .  Later we aded  a French Touch with a vintage blue 2 Chevaux by 2CVParisTour. 
* Speaking of green,  I had a lot of fun matching the reception linen to go with the color of their car.
* Floral couture and design conceived by the ever-so-talented 

LA PLUME FLEUR who adorned the table-scape with a luscious palette of emerald fuchsia and gold.
* Personalized invitations, menu, and calligraphy artistically rendered by the most talented calligrapher in France, Joy from STUDIO FRENCH BLUE .
Notable Locations:
* Getting-ready and reception venue was the venerable landmark HOTEL FOUQUET'S BARRIERE PARIS  with its exceptional catering team and staff, and that incredible colorful French macarons tower  cake designed by CAFE CARETTE 
 * And a s

pecial thank you to LES SALONS DE L'HOTEL DES ARTS & METIERS, who on short notice made its stunning venue available to Dev who serenaded Jason with a Goosebumps-inducing surprise performance for this love story in Paris.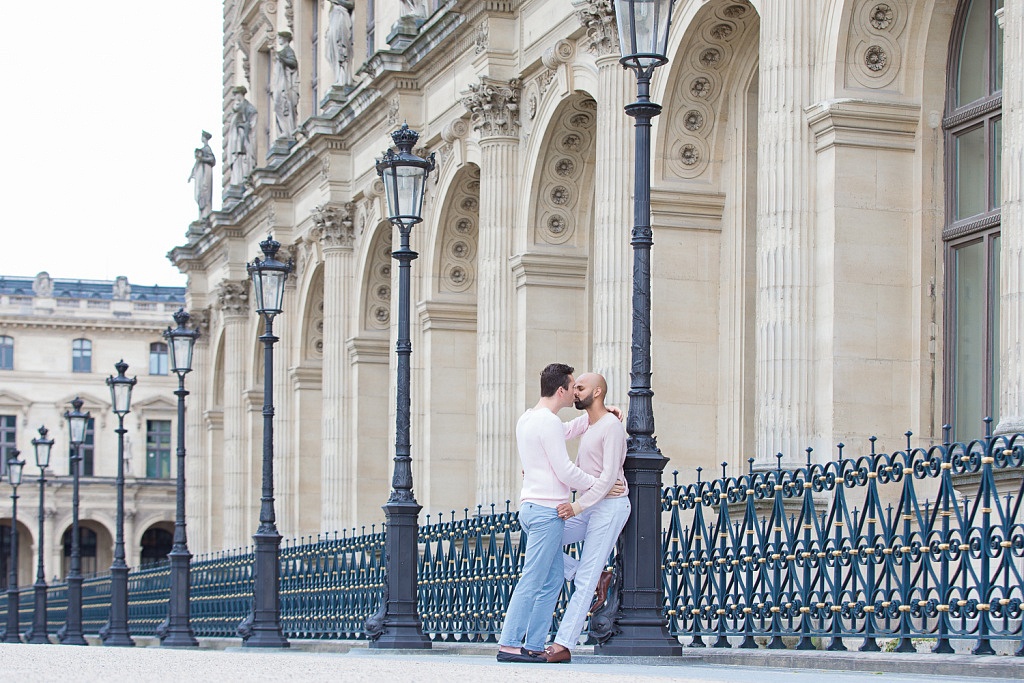 So let me explain how I first met the couple : I had this crazy idea that it would be possible for one happy couple to celebrate their relationship in Paris and have their story documented professionally, regardless of budget. 
We all know that quality comes at a price, especially when demand exceeds supply. If you want a team of world-class artists to help you pull off a remarkable event, you typically get what you pay for unless you can somehow get said world-class artists to come together for a common purpose that transcends business interests.
And that's exactly what happened, together with the ever-so-talented Fran and Cengiz from Kiss Me in Paris photography, I decided to give away for free  2-day limitless romantic adventure through the City of Lights, where we would make a dream come true for one special couple, including award-winning photography + video, brilliant beauty and grooming services, stylish outfits, lunch and pampering at an iconic Parisian luxury hotel  and more. And what if I told you the value of this giveaway exceeded $40,000?
Our team set out to find the perfect couple , one that would make people smile and open their hearts with a message of universal love, that transcends race and sexual preference. Our only requirement was that the couple would not hold back and confidently display their relationship for the world to see. There was one additional requirement actually, namely that our couple be gay (men only).
And so we launched a global contest to find the two perfect ambassadors of love. The contest was well received and before we knew it, our email inboxes were flooded with worthy applications. We came across so many beautiful stories; yet, it was Dev + Jason who touched our hearts with theirs  powerfully told by Jason below.
And before I let you go : 
* I'd like to encourage you to grab plenty of Kleenex before you peek into their game-changing film (masterfully captured by Sino from Adagion.
* Kindly share their story with a friend and the world if you love it as much as we do.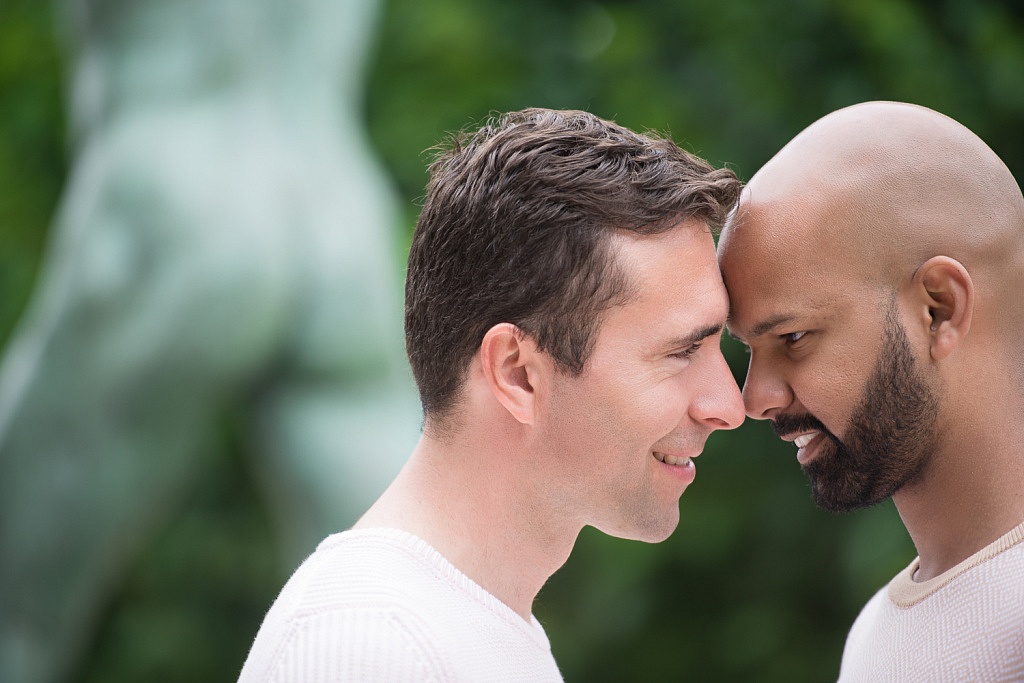 ' THE STORY OF DEV & JASON '
" Dev is 32, a Trinidadian-born Executive Coach and piano composer who also perform !  He is a Chartered Account who spent many years at PwC in Trinidad before moving to NYC four years ago. Dev is an aspiring recording artist.  When he is not playing piano and composing new material, he works with executives, supporting them in producing breakthrough results in their careers and organizations.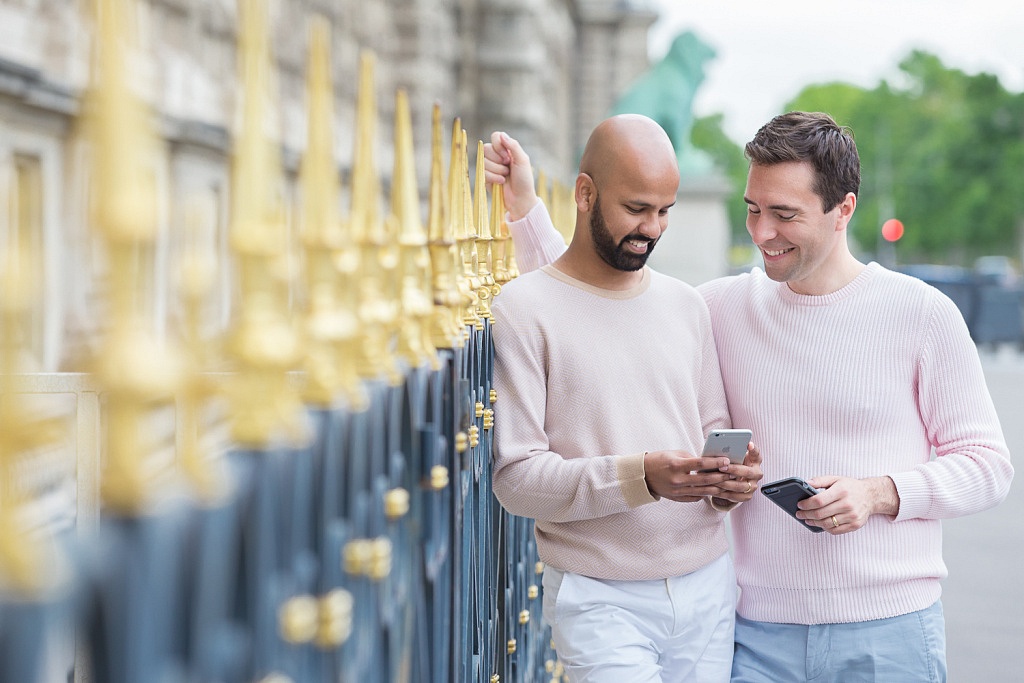 " I am 39. Born and raised on a farm in rural Illinois. I was the first person in my family to go to college, and I went on to earn a Masters in Media Studies from MIT. I spent several years working in digital advertising. I am now Vice President of Mobile Strategy and Innovation for the Miami HEAT, the NBA team. I flew to Miami to interview on a Wednesday in March, spent 8 hours interviewing on Thursday, was offered the job on Sunday and started working on Monday. I stayed in Miami and Dev moved us from NYC. "
"We know how to play full-out!"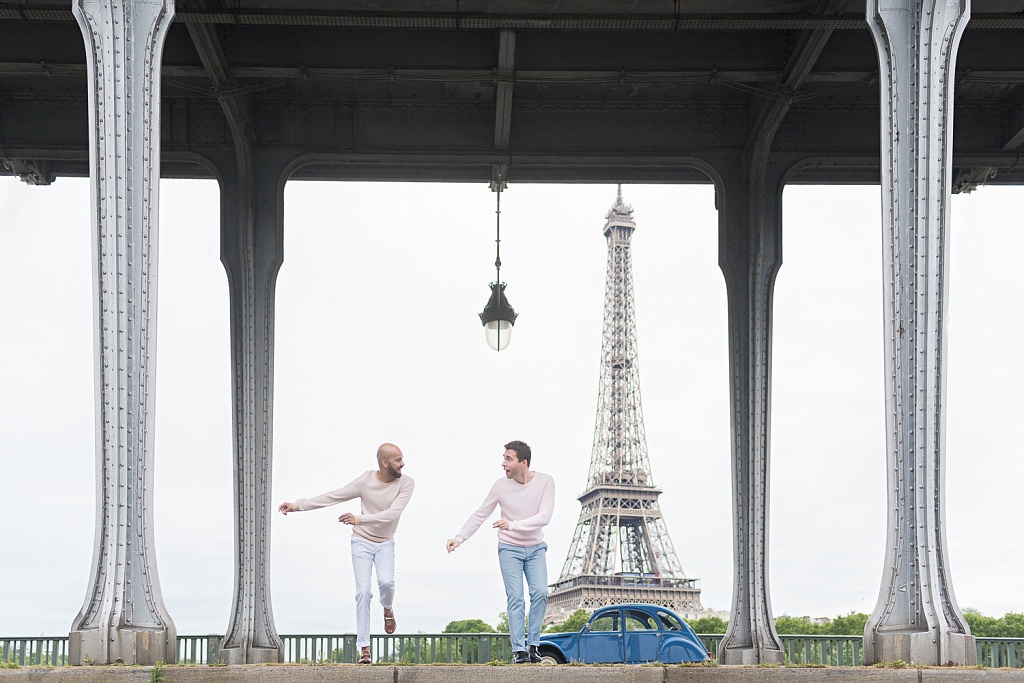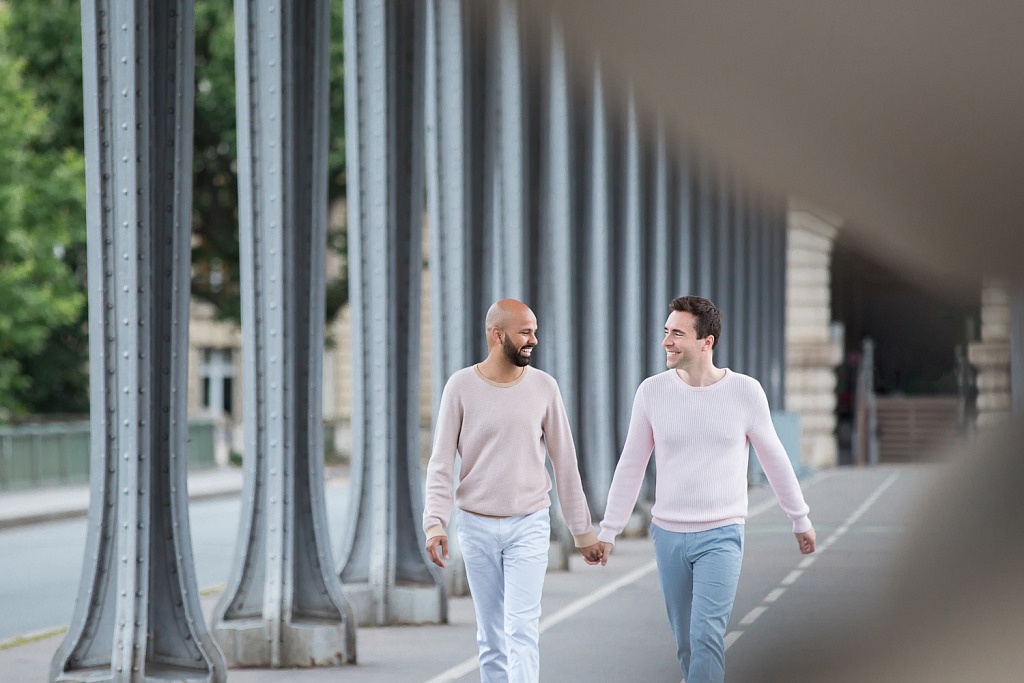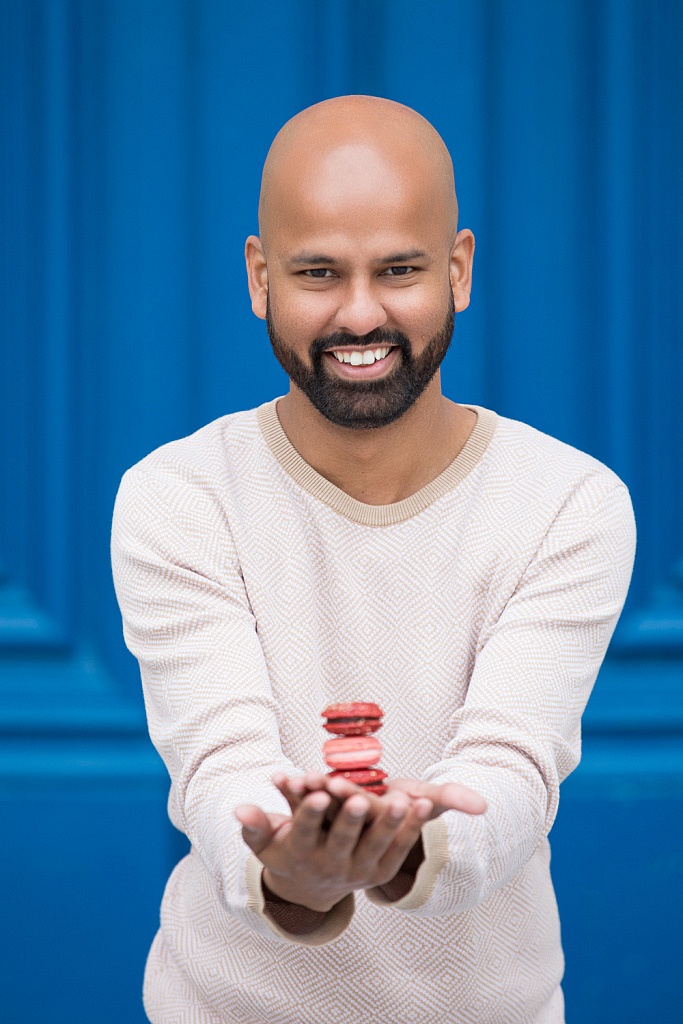 " Dev and I met on August 5th, 2014, in a seminar on how to be better communicators. He was at the front of the room, sharing his journey to America. He shared with the seminar how he was raised in a fundamentalist religious home, and underwent fifteen years of conversion therapy. He spoke of how he would work all day as an auditor and then come home to be prayed over and deprived of food and sleep to break his homosexuality. The church members and his fellow Trinidadians threatened his life for being gay. He fled to America as an asylum seeker when he was 28, living with various friends and extended family members to survive until he could get his working papers."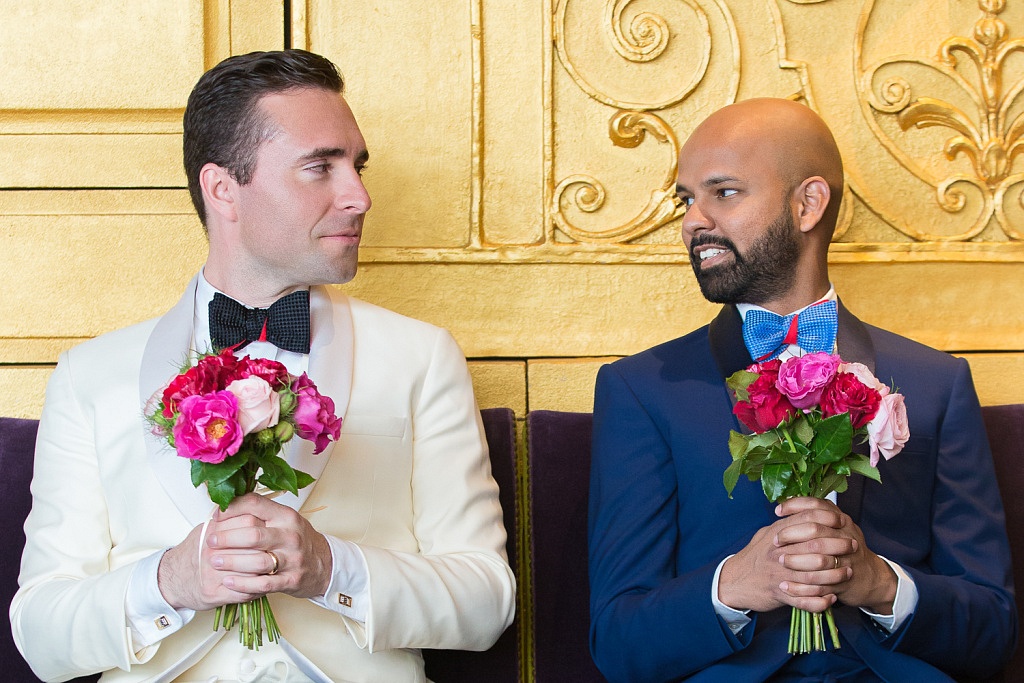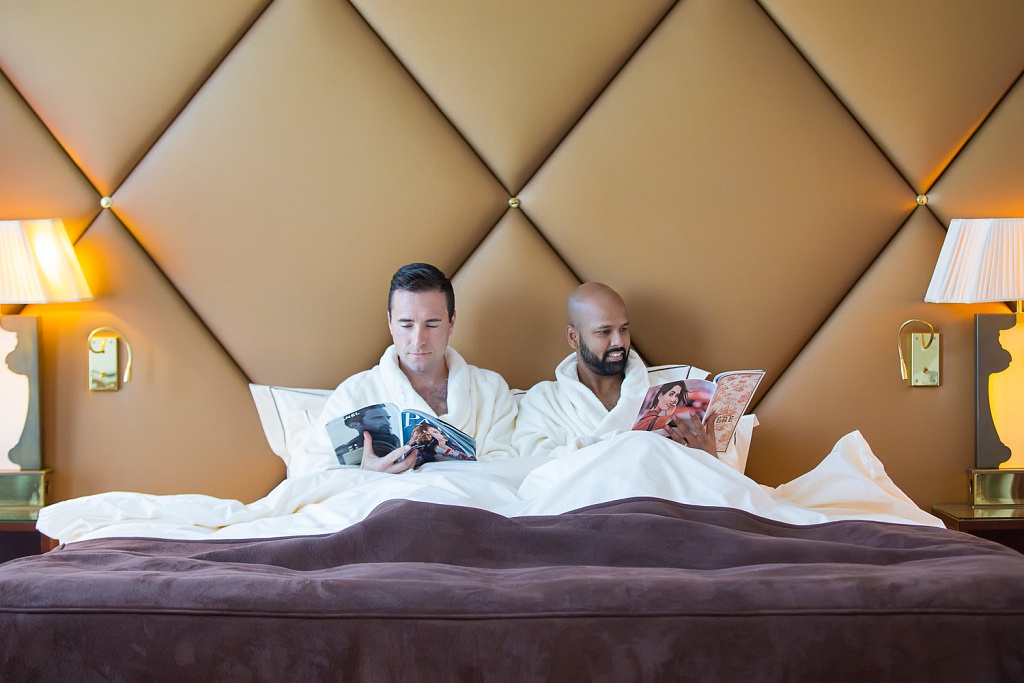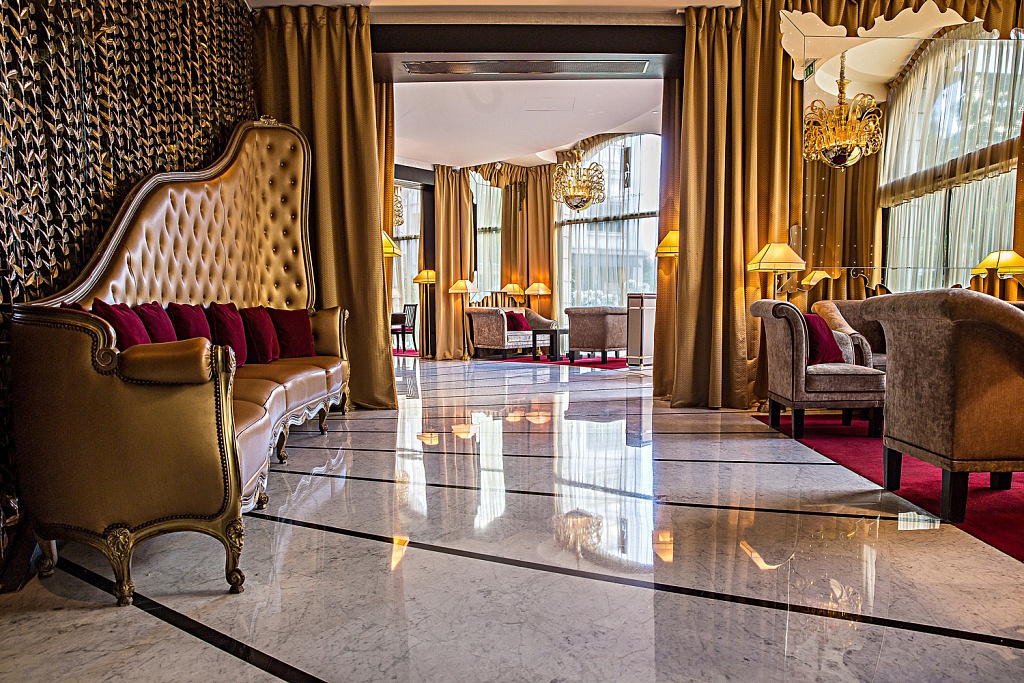 "As I listened to him tell his story, I was moved to tears by his strength of character. This man was unlike anyone I had ever met before or after. He had the spirit of a child in the face of so much suffering. His energy, his love for all who meet him, and his playful spirit warmed my heart. I saw in him the opportunity of a lifetime: the opportunity to build a life with a remarkable man of gravitas and humility. Incredibly, he asked for my phone number before I asked for his.

We went on three dates in the next seven days. One week after we met, I told him to close his eyes and hold out his hands. I placed a wedding band in his hand and said, "Open your eyes and hands, and ask me anything you want."  
"He asked me to marry him. I said yes."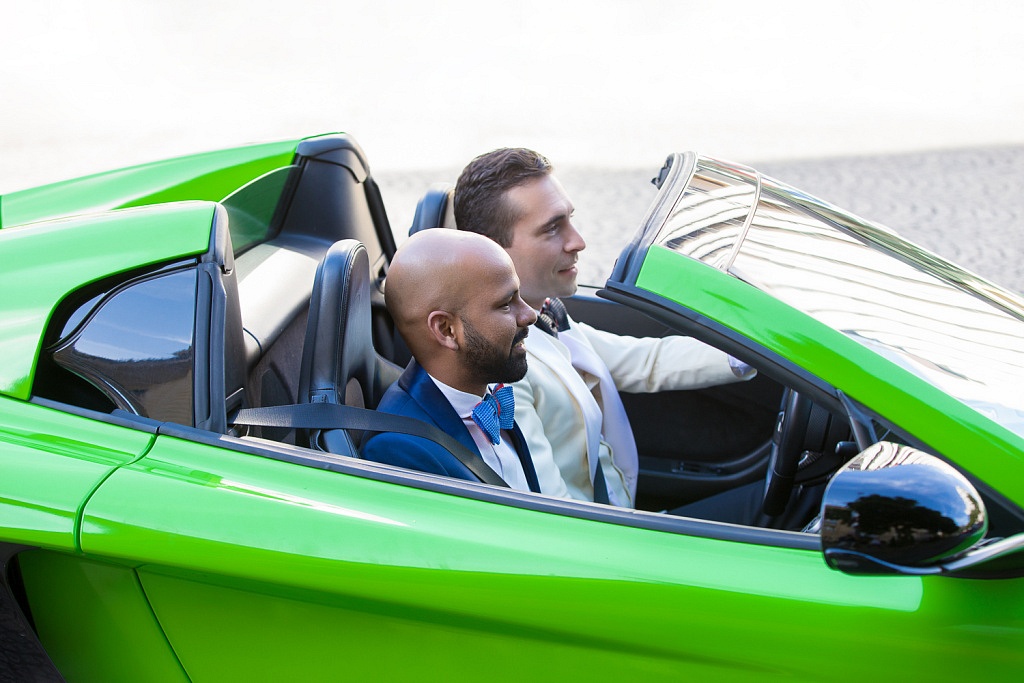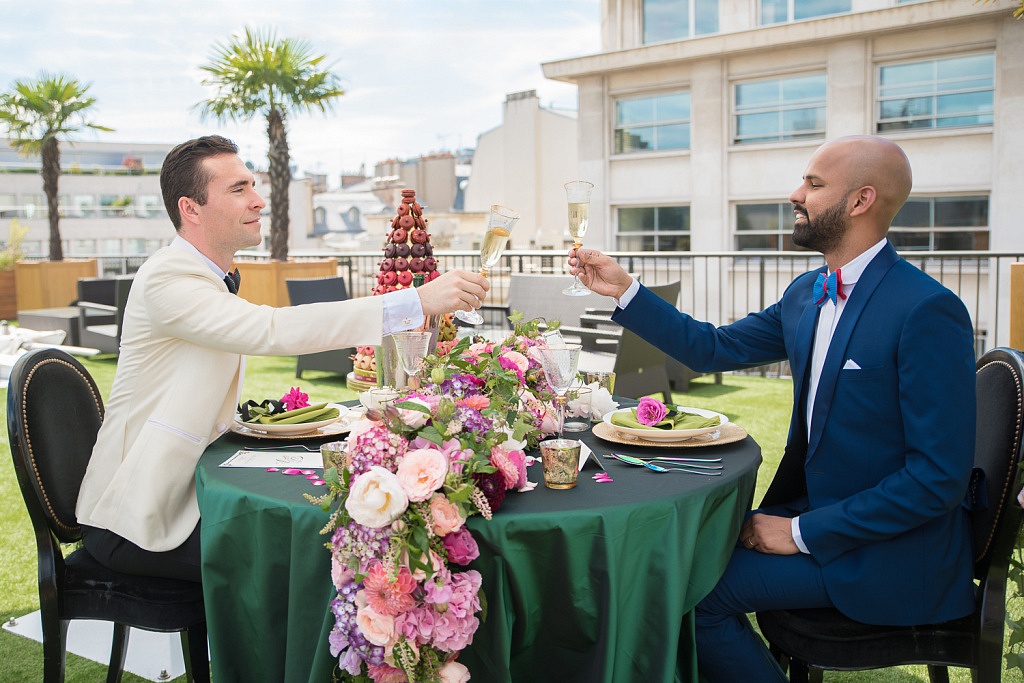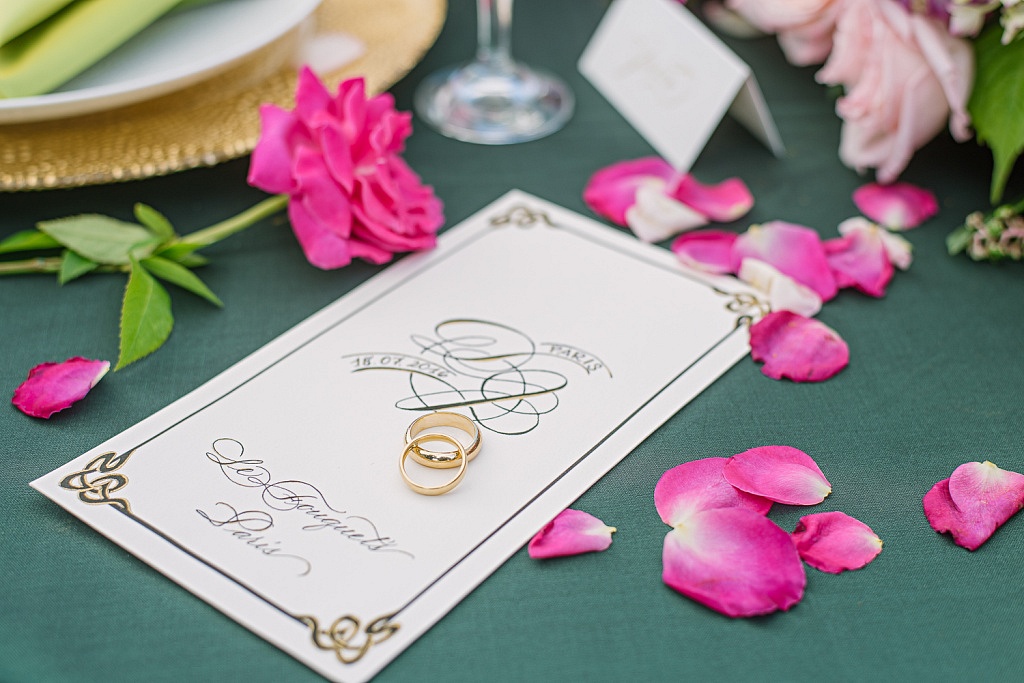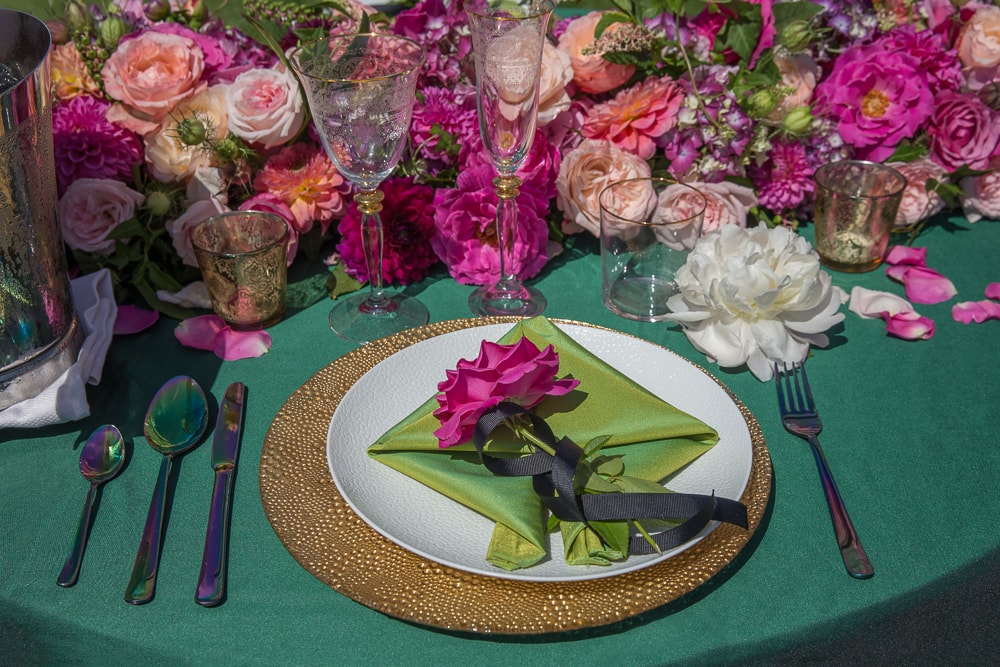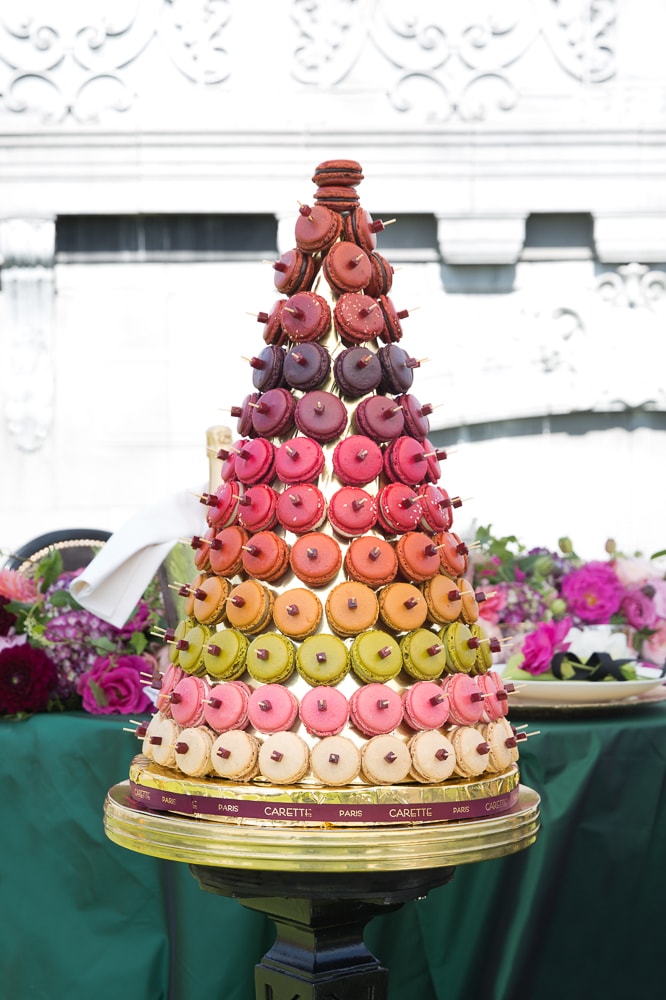 " Dev and I are the torch-bearers of love and possibility in our social network. People tell us that they had given up on love and that we gave them hope to be vulnerable, to go out and try, and to keep believing that love is there.When we return from the trip to Paris, I will be officiating my first wedding.  The bride asked me to officiate because she says that what I created with Dev is the model of what she wants in her marriage. 
"We get asked to come to weddings for good luck"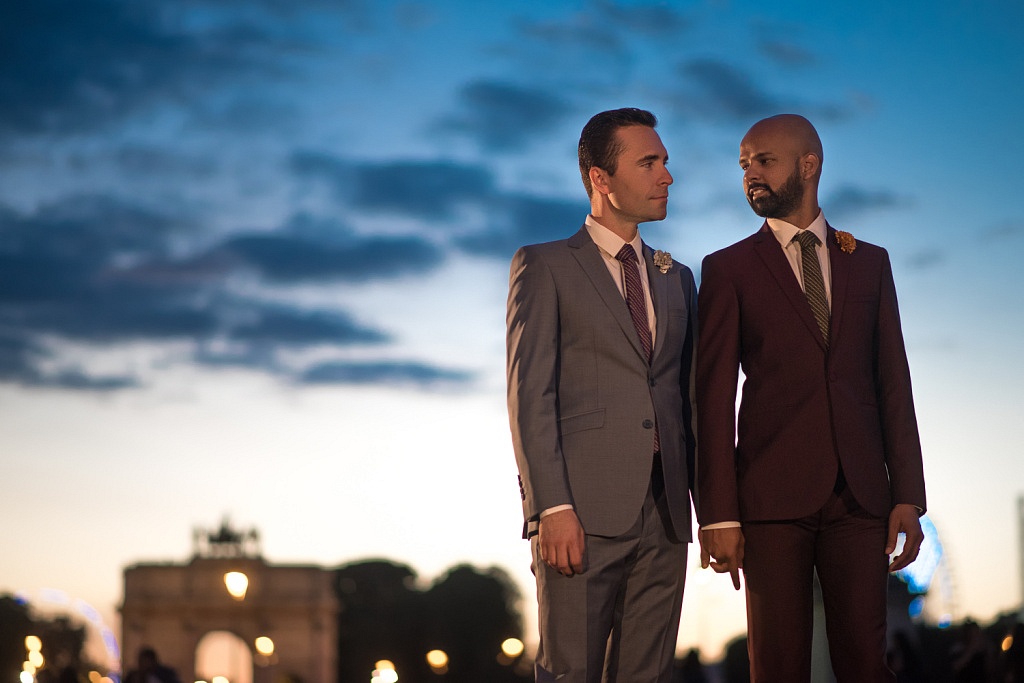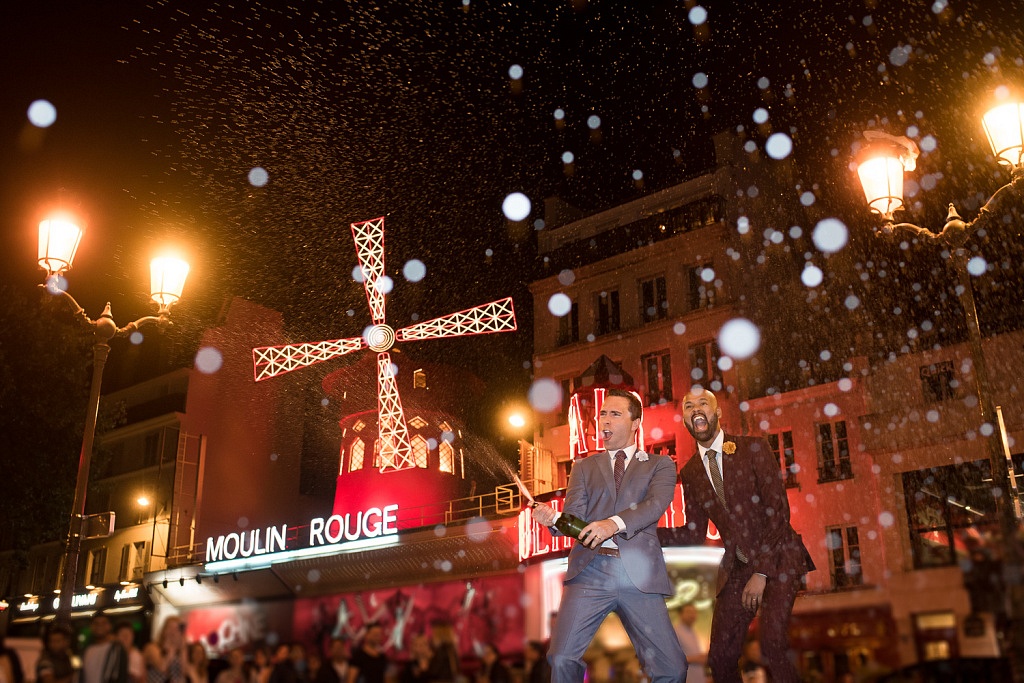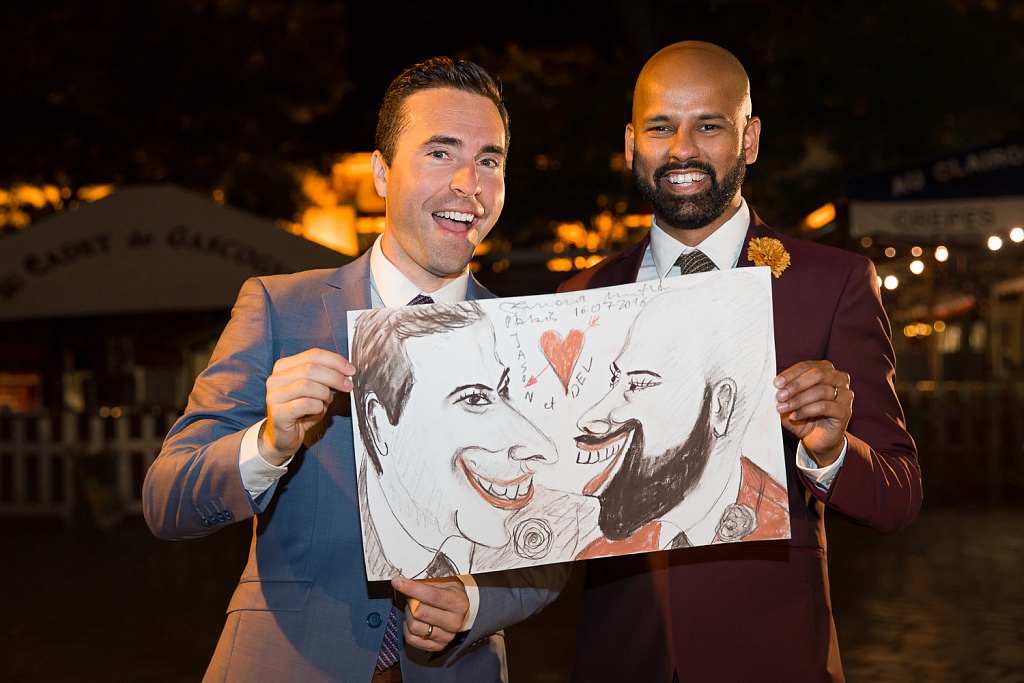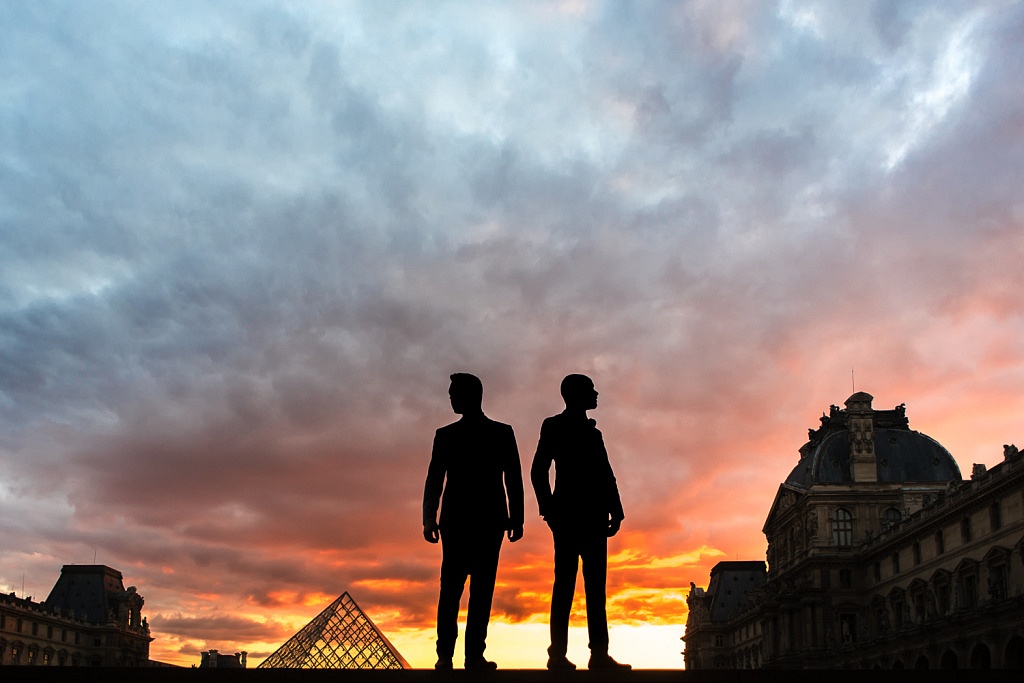 " Dev and I are not only hopelessly in love, we are also adventurous, fast-moving, hard-working, and dare I say, glamorous! We love wearing suits, most often completed with our signature bow-ties. We live life to the fullest and we are a yes to everything. We love dinner and drinks and a coupe of champagne! "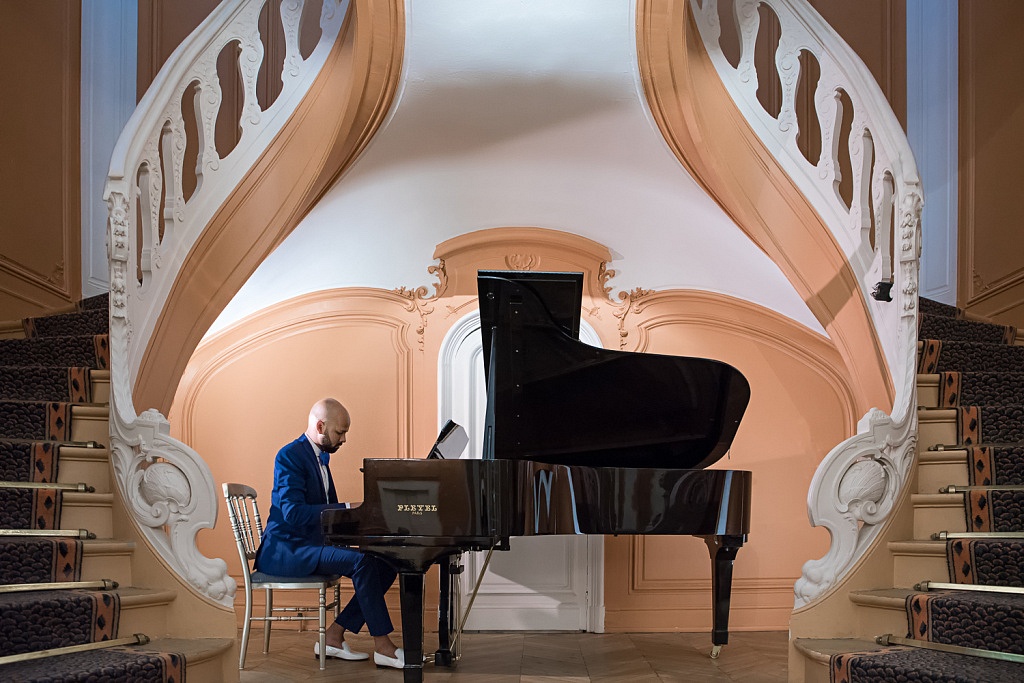 "Coming to Paris for this photoshoot would be a dream come true for us"
The past two years have seen immense struggle, sacrifice, and transformation. Right now, with my new job at the NBA and our new life in Miami, we are on top of the world. This trip would be the icing on the cake, documenting the best phase of both our lives. Also, Dev has never been to Europe, and I can't imagine a more extraordinary introduction to Paris than this! We look forward to creating magic with you.  Love –  Dev & Jason " !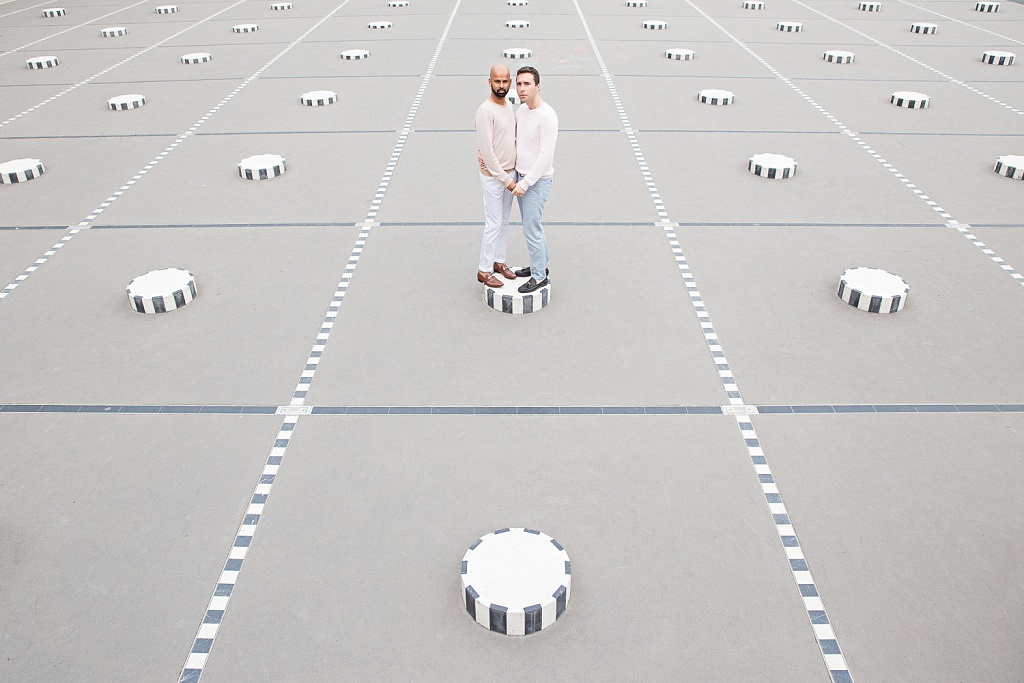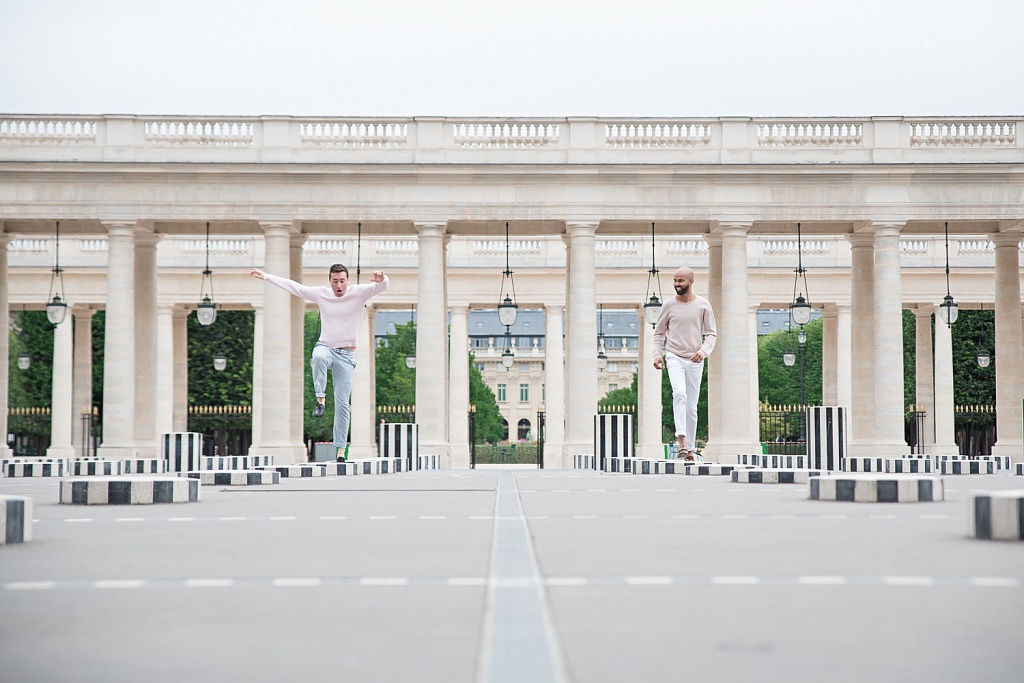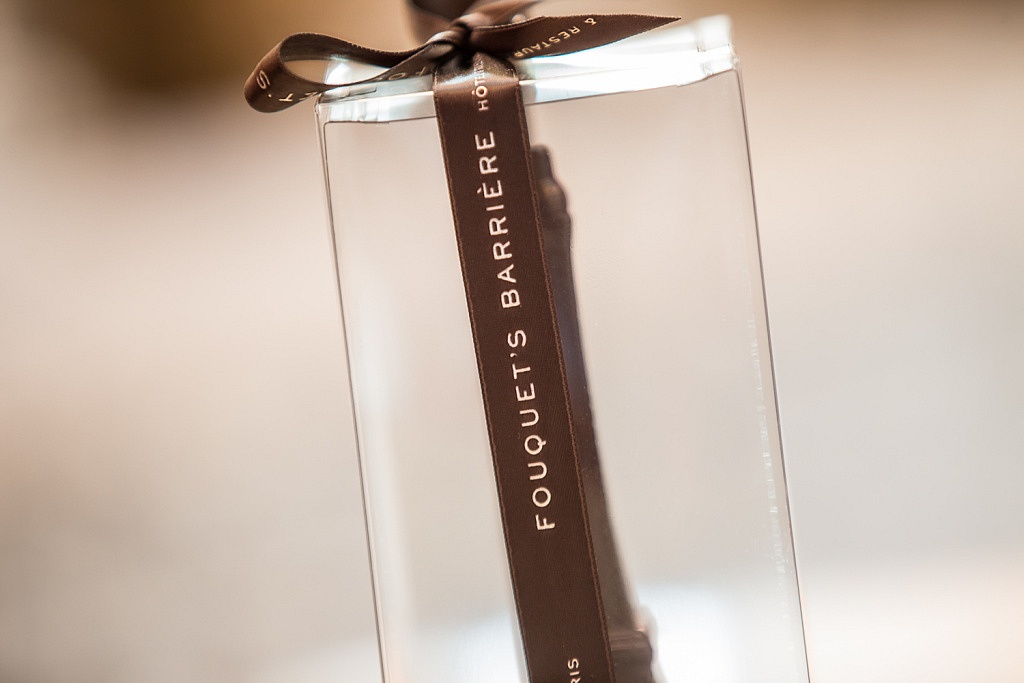 VENDOR LIST : Design & Coordination & Linens: SUMPTUOUS EVENTS PARIS – Photography: KISS ME IN PARIS – Cinematography: ADAGION CINEMA – Stylist: LES ATELIERS DU MALE  – Nails & Make Up: LORANDY – McLaren Car: FAST&PRECIOUS  – Floral Production: LA PLUME FLEUR – Wedding cake: CAFE CARETTE  – Stationary: STUDIO FRENCH BLUE  – Bowties: CINABRE  – Tuxedo: RIVES  – Tuxedo: SACHAK  – Piano Venue: LES SALONS DE L'HOTEL DES ARTS & METIERS