Summer in Paris, is  all about late night walks,  spritz  cocktail on shaded terrace, walking along the 'quai de seine', less crowded museum,  and perhaps time for reflection, but what makes the unanimity to all is  to enjoy a delicious ice cream !
If you are visiting  the city of lights in August, or thinking about planning your wedding in Paris,  a visit to the most luxurious ice cream in Paris  is a must on your to-do-list: The jeweler of ice, Il Gelato del Marchese. More than an ice cream , it is an absolute divine experience! Sumptuous Events, high-end concierge team , proudly introduce to you the most delicious and astonishing ice cream maker in the entire city !
Getting through the doors of the beautiful shop, in the 6th district of Paris, you will get instantly  immersed into the sumptuous universe of the marquess. The decoration is elegant, refined, with shades of cream and gold, retro chic style: Renaissance armchairs and sofa, Murano chandelier,  Il Gelato del Marchese, is a dream that came to life thanks to the charming Italians couple, Veronika, and Renato Squalene Montoro, with a fashion industry and architecture background. Renato is a marquess , and that's how the brand name was easily found !  Their project was born from a passion : their goal was to produce the best ice cream of Paris! The only thing we can say is that they truly succeeded.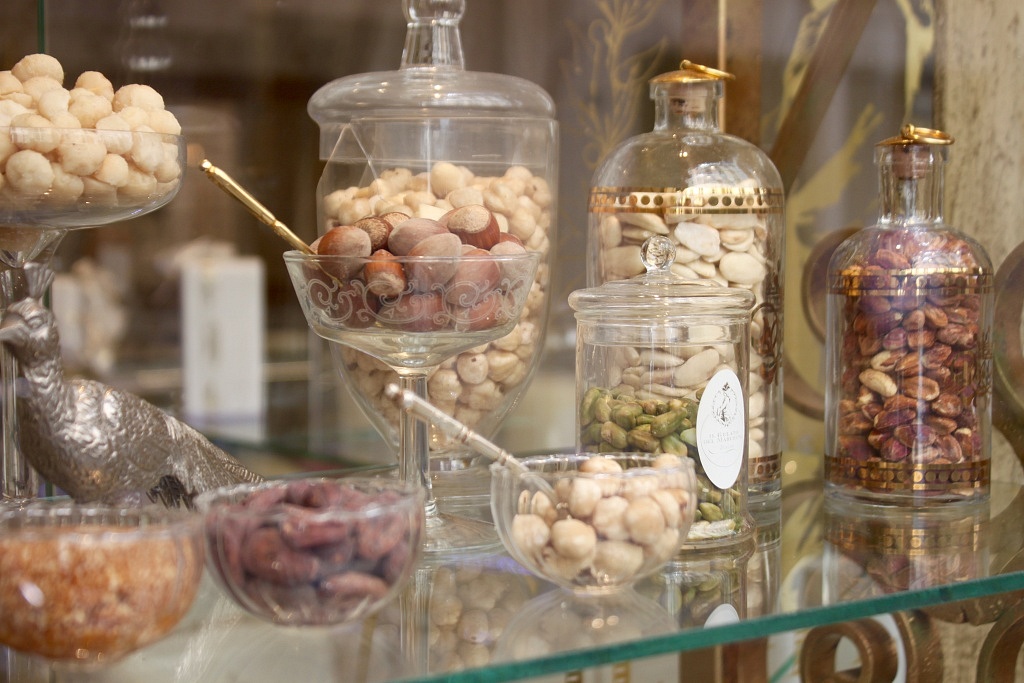 The range of ice cream and sorbet that we had the chance to taste are just beyond amazing. A spoon of a sorbet passion fruit and you literally feel transported  to a remote Caribbean island. It was really the impression of eating fruits in another form. What is their secret ? Veronika and Renato bring an extreme care to the preparation of their artisanal ice cream.
The seasonal Fruits are imported by plane and manufactured in a workshop in the 11th district of Paris, where there is a showroom of five hundred square meters and a laboratory.  A particular attention is given to the dietetics of the products: mineral water, a minimum of sugar, no white eggs, no gelatin, no conservative. A special technique  avoid the ice cream to contain  air, so it never crystallized. The result:
"An Ice cream, Good, Beautiful and super healthy!"
That luxury product perfectly match the Sumptuous events vision :  Our very demanding clientele that comes all the way from abroad to celebrate their wedding in Paris will be pleased by the very high quality of products. Since we are all about made to measure wedding, we were very happy to hear that Il Gelato could also accommodate  special requests. What about a custom made ice cream named after your other behalf ?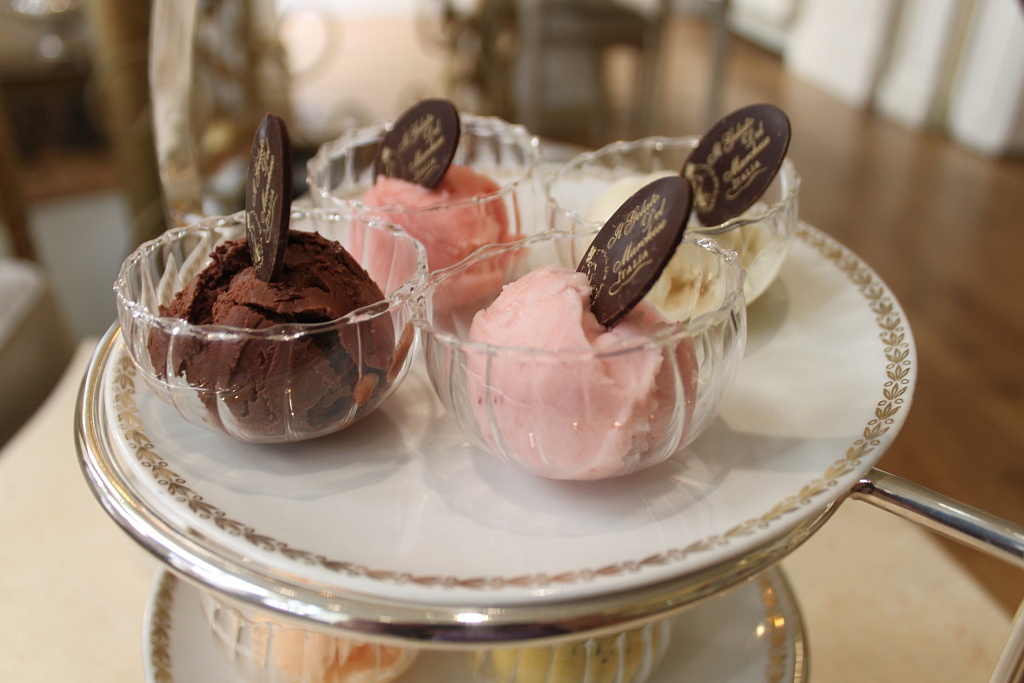 New flavor are designed every month. The couple travel around the world to search for new recipes and ideas. Renato is indeed a real explorer who has no limits. It's taste of the authenticity took its origins  in his youth, spending six months in the Amazon forest, where he felt close to nature, flavors, smells & sensations. "Beside of meat and fish, everything can be transformed into ice cream. » says Renato, joyfully. Another big surprise are the delicious salty ice creams (Tomato Basil, mustard, champagne strawberry ) that can be perfectly paired in a delicacy with the most sumptuous and exquisite meals : with caviar, foie gras, or white truffles to name a few ! Veronika has been working on a book of recipes to teach how to pair each flavor.
The detox sorbet really caught our attention !  A special juice extractor that doesn't break the enzymes. Having pleasure without feeling the guilt ! What else could you expect ? The delicious chantilly is home made. The pistachio nuts is cooked in the oven than crushed, the pieces in the pistachio ice cream are pure wonder.  Probably their signature flavor !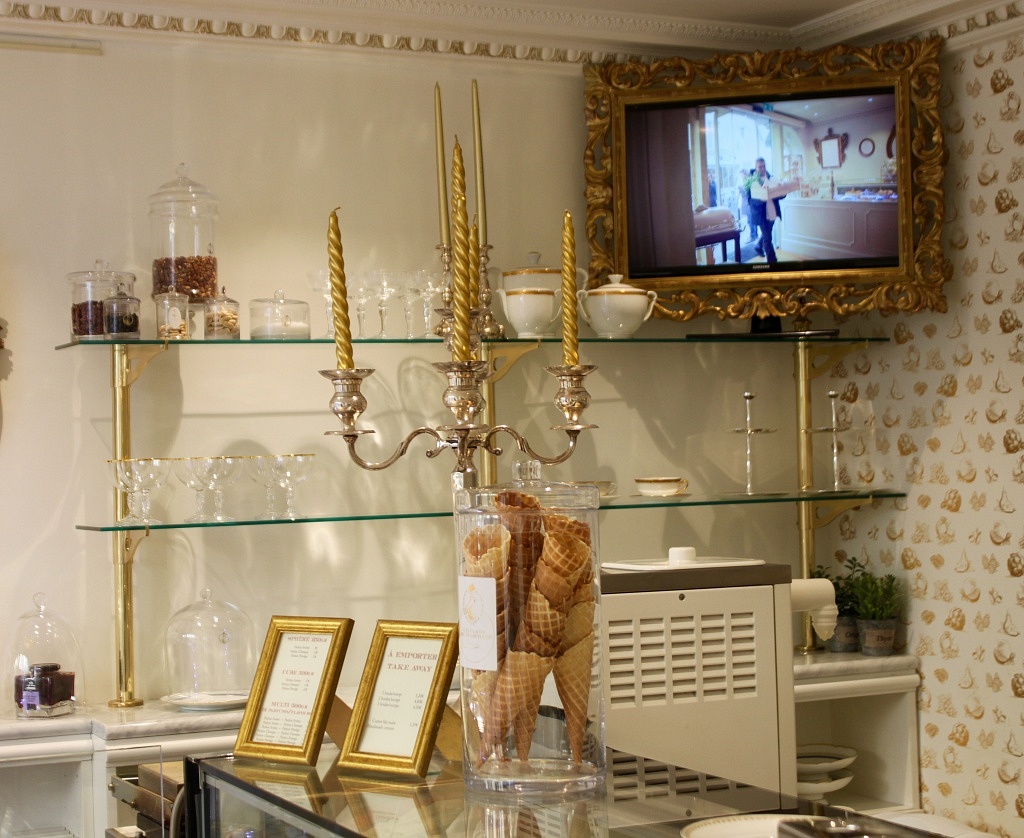 The genius of the ice cream has been recently  working on a sugar that does not alter the blood glucose levels and a range vegan and gluten free ice cream is being tested. That does sounds perfect for our next fully vegan wedding. Innovation is permanent for the Marquess and his wife. Any request is transformed into a challenge in which everything is possible.
Do you want your fiance to melt right in front of you ? Bring her to  enjoy an apricot sorbet, Raspberry champagne or watermelon, and hide the engagement ring a the bottom of a champagne glass. Once you have tasted their vanilla ice cream, you will understand that you had probably never eaten a true Italian vanilla ice cream.
Il Gelato del Marchese' are distributed in the most luxurious department  store of Paris « Le bon Marche » and  in Saint Tropez at the Club Palm Trees, on the Pampelonne beach. They also have a partnership with the oldest coffee in Rome, The coffee Ossbrount, and several successful partnership with famous brand such as Annick Goutal, for whom a customized a luxurious ice cream was designed !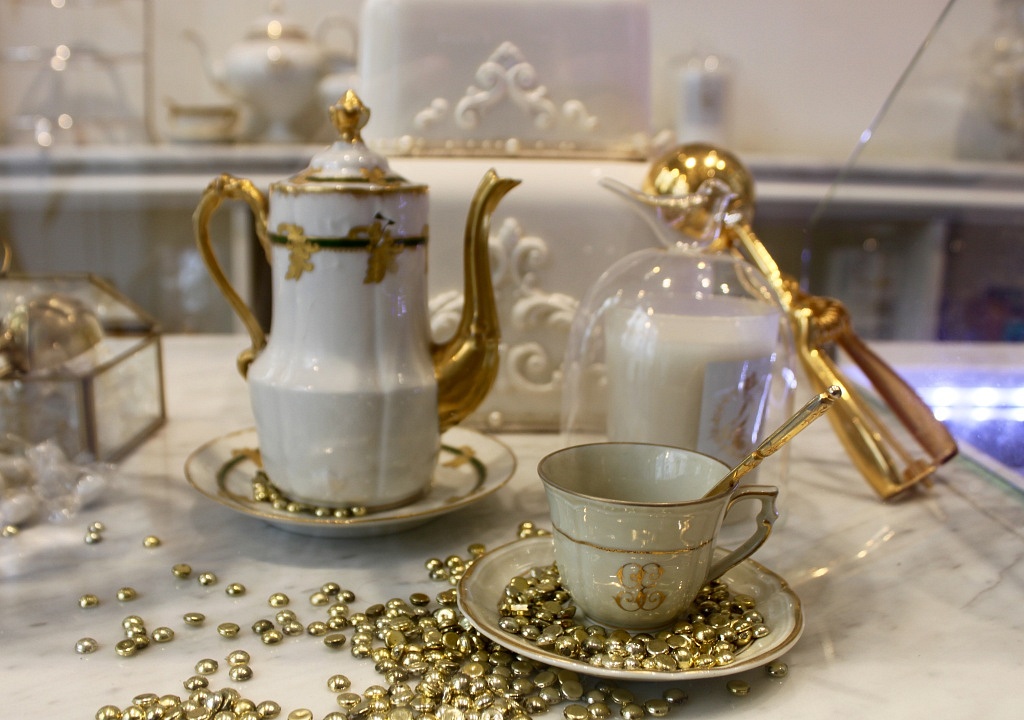 Il Gelato del Marchese can also accommodate your events in their beautiful venue that can be privatized : baby shower, proposal, corporate event or luxury branding. Sumptuous events will be delighted to organize your festivity at their venue.
At last, but not least, the ice cream can be transported  in its beautiful ornament. Packaged in a nice box with dry ice, It can be kept forty-eight hours ! We were thinking that it would make a perfect wedding favor for your out of town guests. Il Gelato del Marchese can also provide a golden ice-cream carriage,  with an elegant  butler, that also perfect for a post wedding brunch recovery.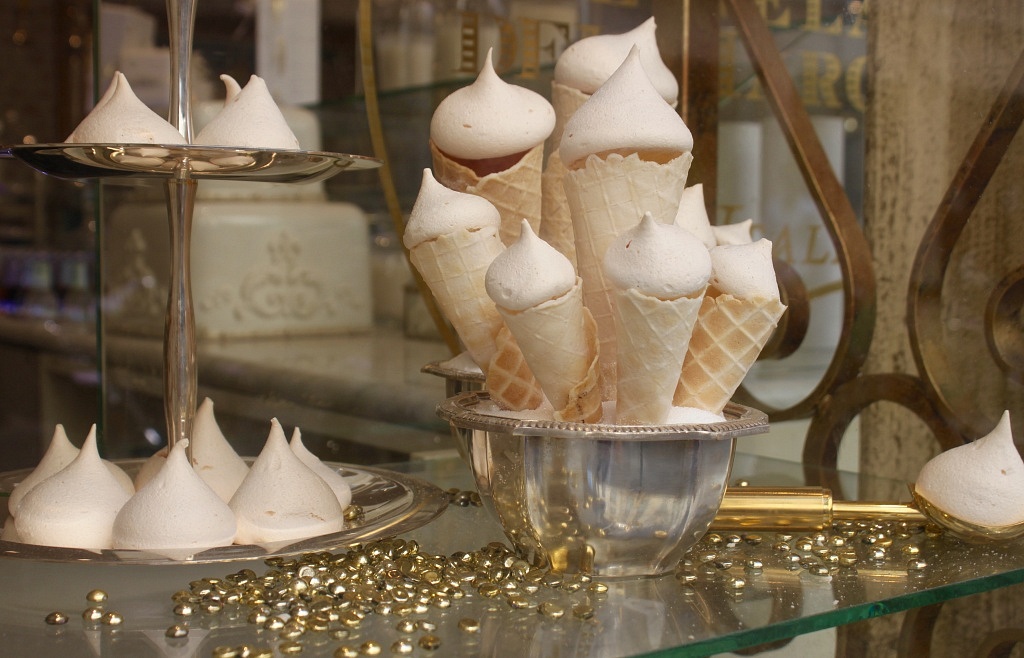 Mister Sumptuous, founder of Sumptuous Events Paris, who's never short of innovating ideas, has pictured something that has never been done before. Stay tuned and we will probably share the secret with you very soon ! Until that, we wish you a wonderful summer and a fabulous tasting at Il Gelato del Marchese.