There is a unique story behind every wedding photo. This is a story of Jenna & Frank, who have been together for three years. We are delighted that they decided to share their luxury elopement in Paris with Sumptuous Events,  destination wedding & event planning agency. Enjoy the beautiful story featured with some mind blowing pictures !
The bride, born in Saint Petersburg, comes from a wealthy Russian family. As her father was a diplomat, Jenna, and her sister studied not only classical piano and the French language, but also the proper etiquette and how to behave in high society.
However, apart from giving an excellent education to their daughters, Jenna's parents also had a plan for them, namely, to follow the footsteps of the father and pursue a diplomatic career. The plan also included marrying Jenna off when she was only 20 years old for a much more elderly world-famous scientist.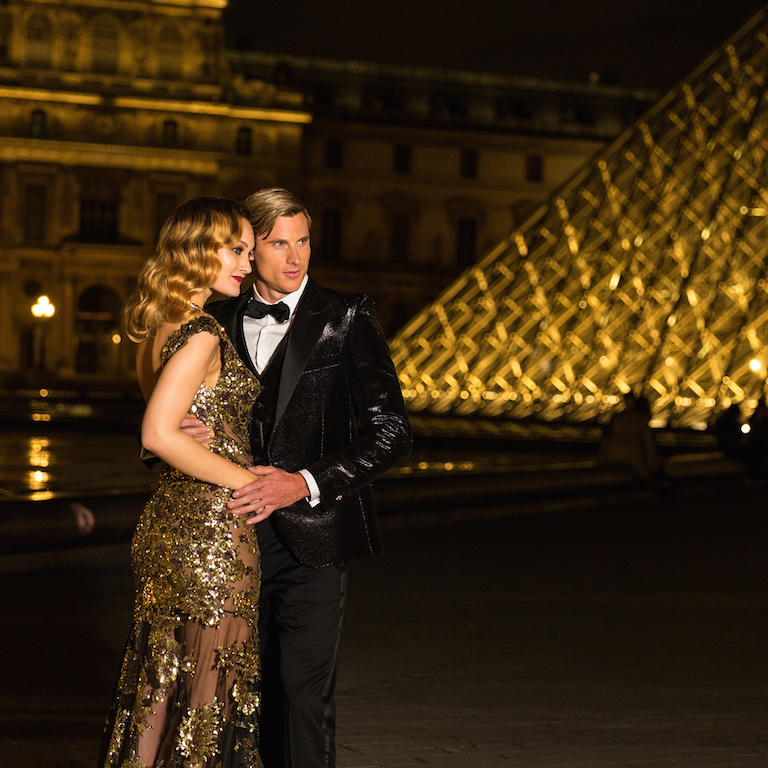 Nevertheless, Jenna had plans of her own. Her dream was to be a part of the fashion industry.
So, against the wishes of her parents, she left her fiancé and embarked on a journey through Europe on her own. Since then, her path has been the one of success and happiness, and she has been living one of the most adorable fairy tale stories we have ever heard.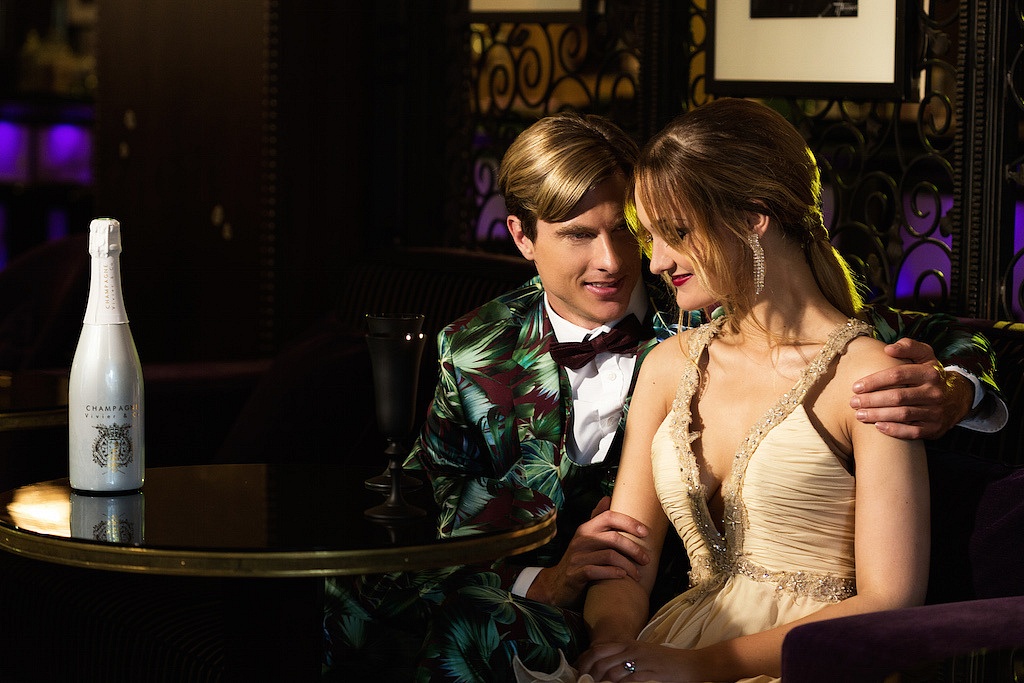 [lightbox_gallery hover_zoom="yes" columns="3″]
[image src="https://sumptuous-events.com/wp-content/uploads/2016/08/sage07.jpg" alt=""]
[image src="https://sumptuous-events.com/wp-content/uploads/2016/08/sage05.jpg" alt=""]
[image src="https://sumptuous-events.com/wp-content/uploads/2016/08/sage06.jpg" alt=""]
[image src="" alt=""]
[/lightbox_gallery]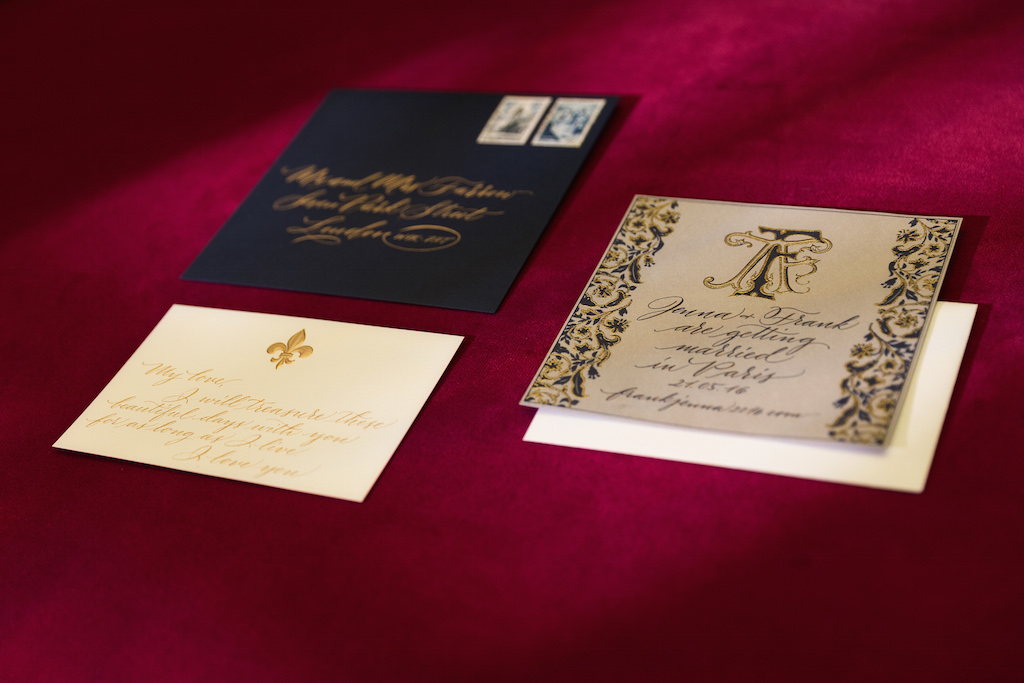 This is how the fairy tale began, in Jenna's words :
"I had always wanted to explore Germany, and I thought that Hamburg would be an amazing city to spend a few months. So, I booked a round-trip ticket as I was first looking for a job. During my only day in the city, I went for a job interview in a fashion magazine completely over-dressed. I rang and a little bit shy, but a gorgeous German guy opened the door for me. I was surprised by his young age, as I thought I would have the interview with him.
But, then he left, and I realized that he was there for an interview as well. I will never forget the moment out eyes met for the first time. The gaze of his eyes full of joy and compassion made me melt inside. I was intrigued, but he simply wished me a good luck and walked away.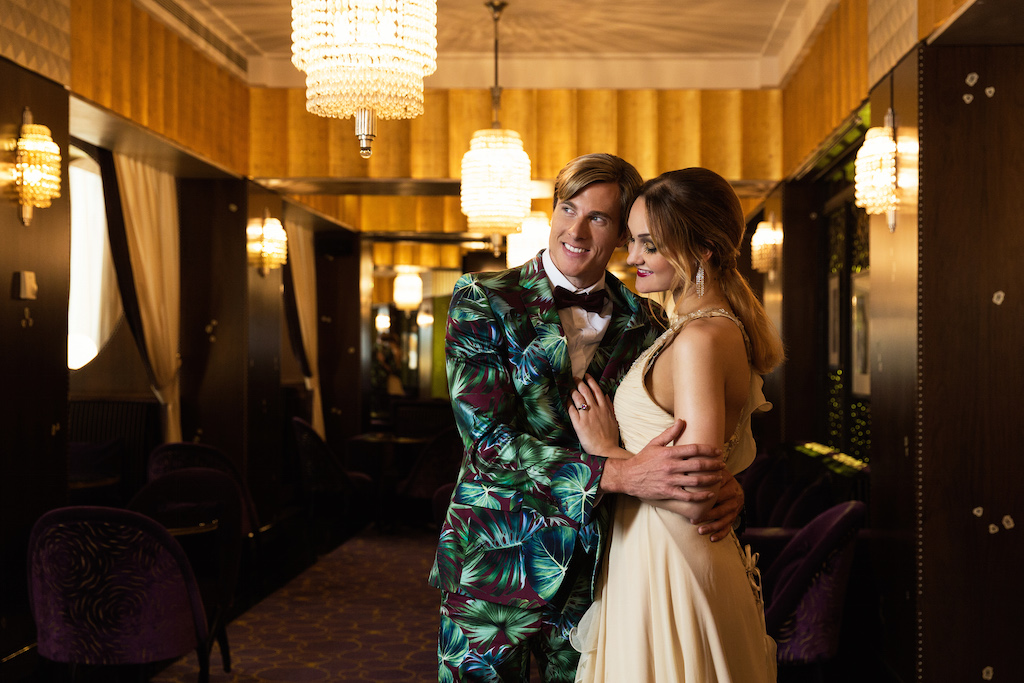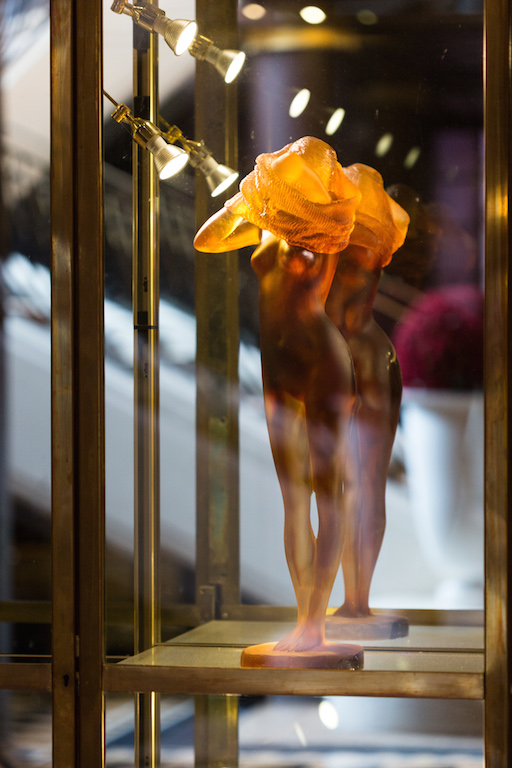 I completed the interview, but afterward, I could not have stopped thinking about this intriguing guy. Then something miraculous happened. As I was passing through the front lobby on my way out, a lady ran to me and handed me a note saying
"I couldn't let you go away without at least giving a try. Would you have a drink with me? "said Frank. 
At first, I wanted to play cool and don't call him, as I knew I was here only for a night. But, eventually, I could not have resisted, and I gave him a call a few hours later. I didn't get that job, but I found a love of my life. Now, we both work in the same magazine as editors."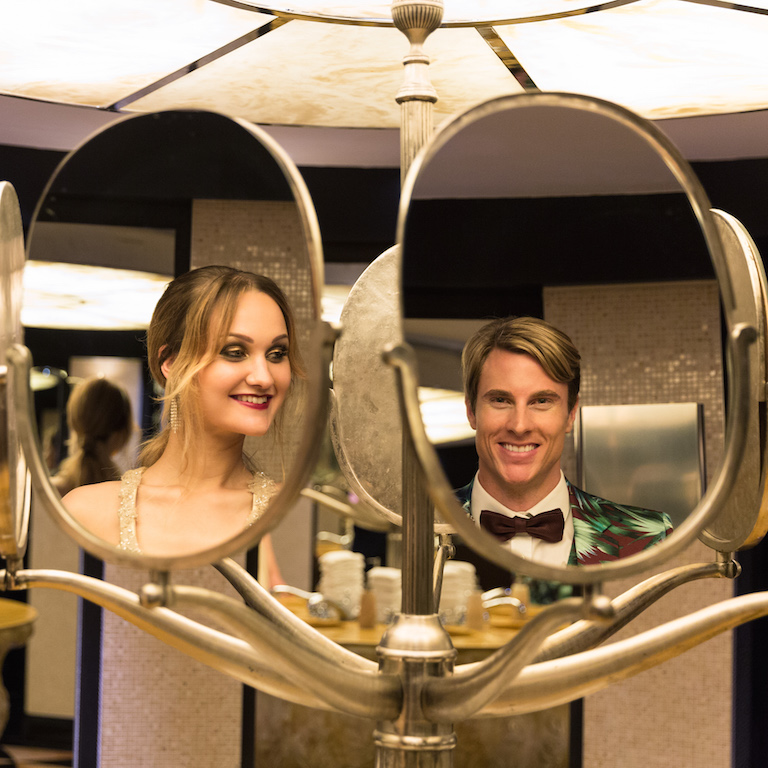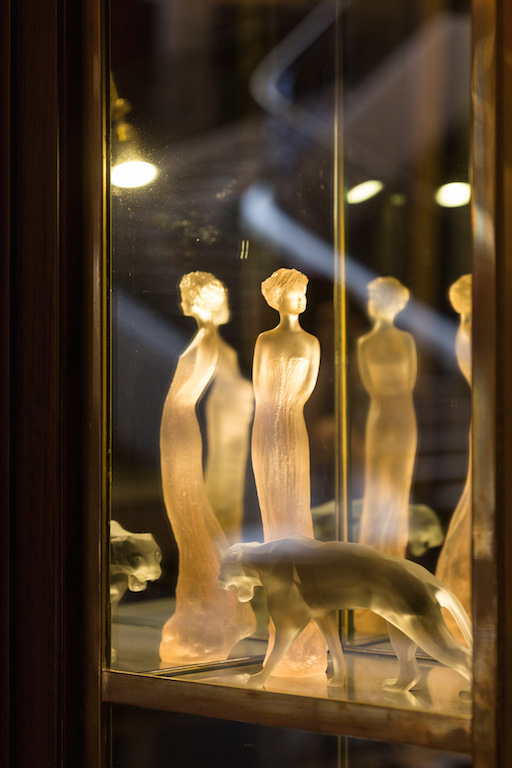 Frank asked for Jenna's hand during a romantic weekend in Paris. They married in Germany in a company of both sets of parents, who finally approved their love after three years of objections. Two weeks later, Jenna and Frank decided to go back to Paris and make a symbolic union there with Jenna's sister and Frank's best friend as witnesses. This is what we call a destination wedding in Paris. Jenna adores Paris for its lifestyle, elegance, and a sense of romance. As both are admirers of Art Deco, the fabulous "Hotel du Collectionneur" close to the Champs Elysées made a perfect scene for exchanging of vows.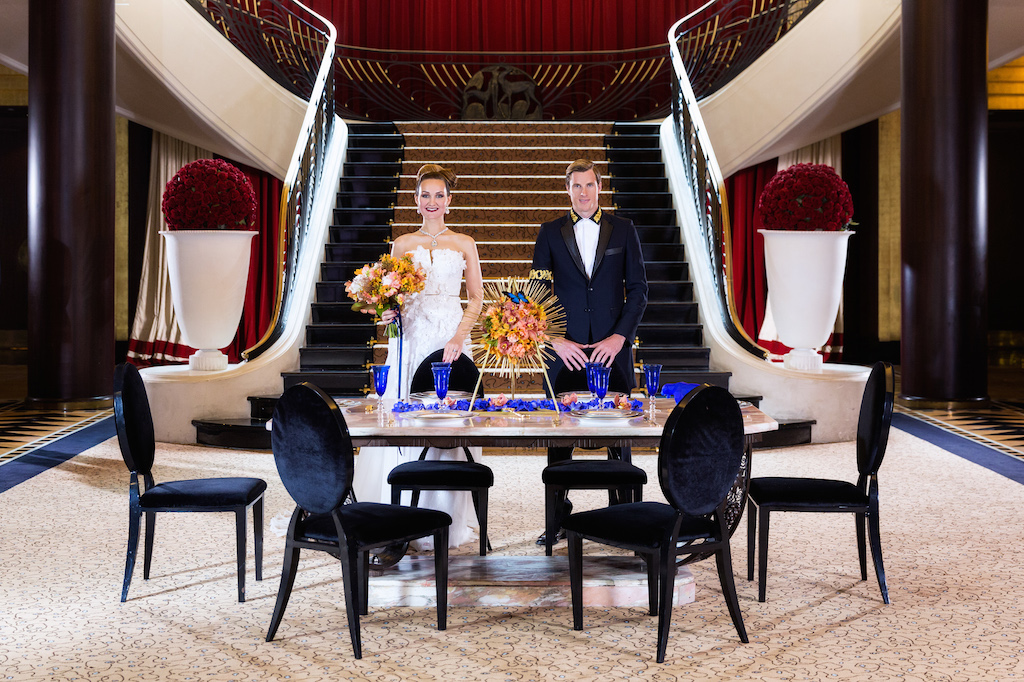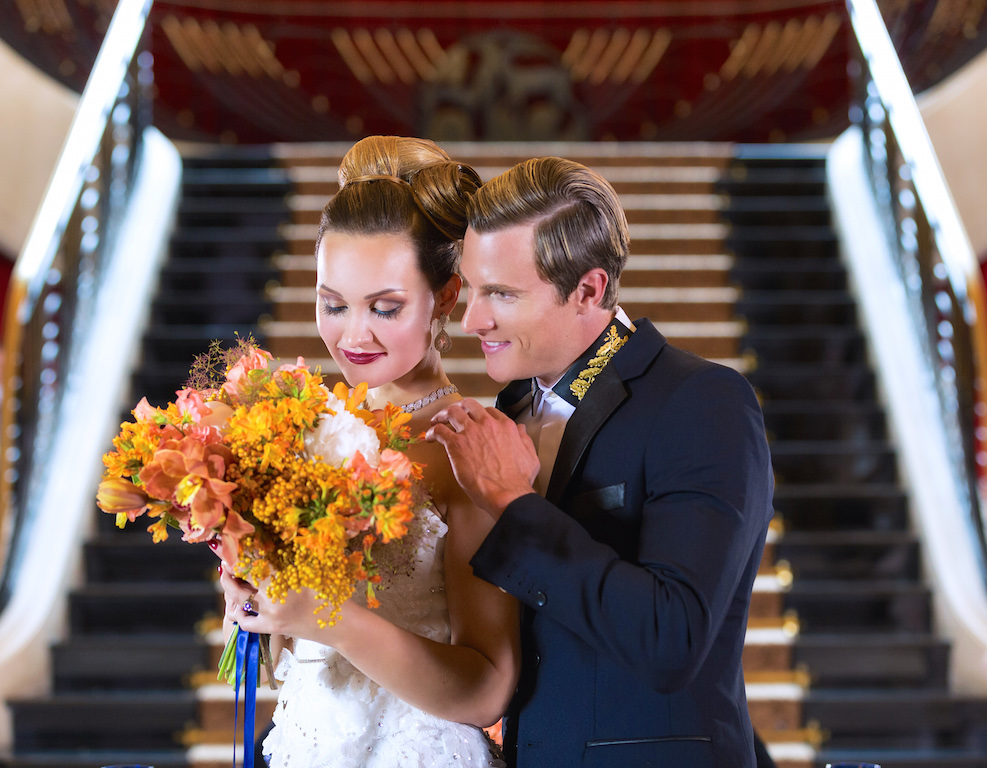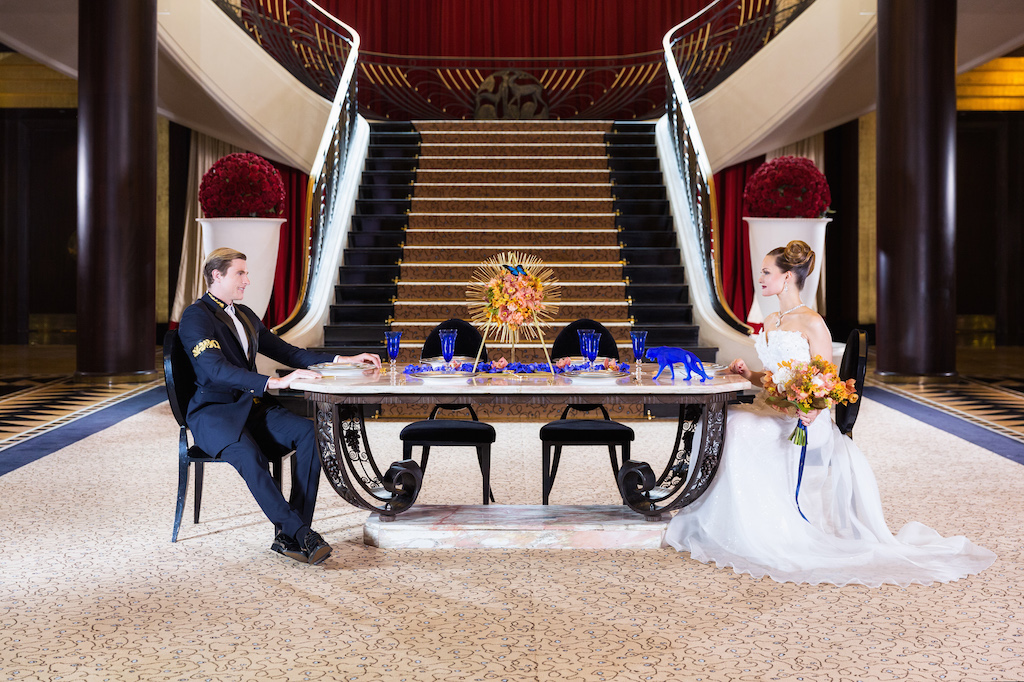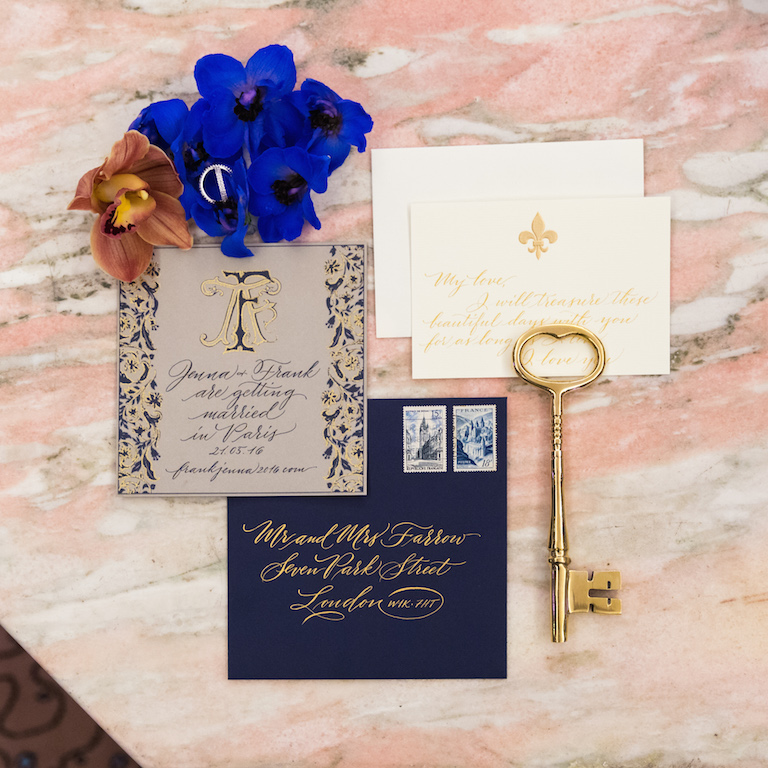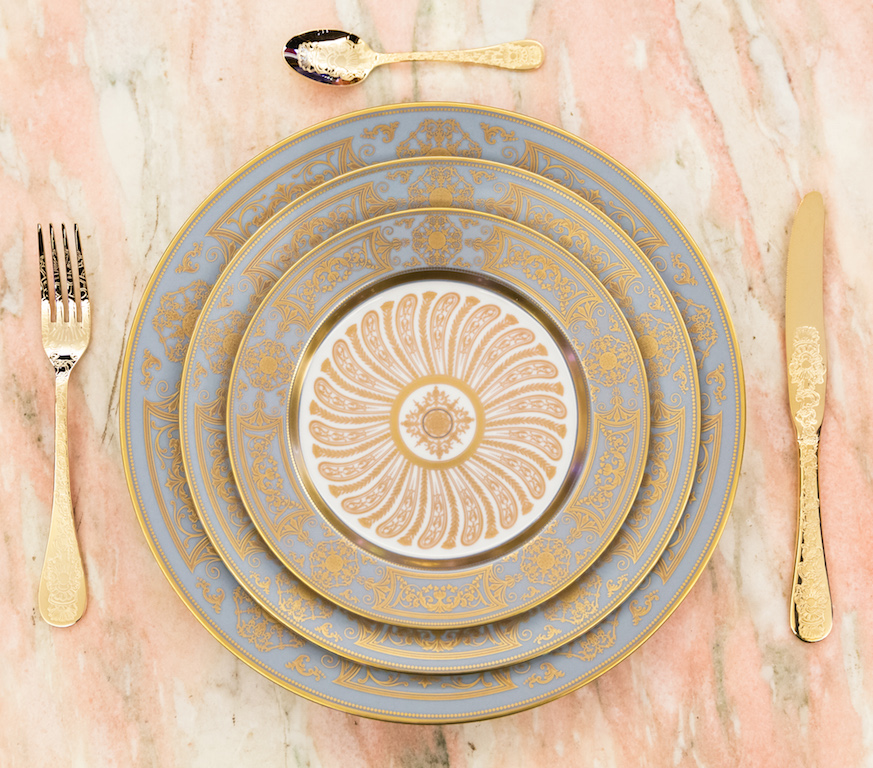 "We both wanted a minimalistic and luxury wedding design with French-made high-end tableware, and what is more, a unique editor wedding photo style. In the end, we could not be happier with the result perfectly put together for us." Jenna explained