The sense of smell is arguably the most powerful memory inducing sense that we have. Many studies & much research has tried to determine the link between smell and memories. How can tiny molecules trigger such vivid emotions in us? Smells can quickly bring up the sweetest memories, and carry our thoughts away to a distinct moment of our childhood. The smell of washing powder recalls a long ago vacation at a grandmother's cottage, the smell of the chocolate cookies from the kitchen may bring up a beloved Aunt, or perhaps sweet smelling jasmine & nutmeg evokes memories of a first lover.
The emotions recalled from a specific smell are far more important than the details that are sealed with the memory. Our minds constantly reshape these 'souvenirs', sending them through a 'brain' filter that redefines them as good times. Hard edges are worn away as time passes, mellowing them like wine.
I have found a scientific explanation that makes sense out of all of this. When we smell something, the information enters our nose and then travels through to the olfactory bulb. As the olfactory bulb is part of the limbic system (which is nothing more than the emotional center of the brain) it can access emotional memories via the amygdala. The amygdala is the portion of the brain which plays a primary role in processing memories and emotional reactions. Sometimes smells can recall powerful emotional memories that we have completely forgotten and cause us to feel content, happy , or relaxed.
Olfactory recognition has been used quite successfully by many brands. The minute you enter, you know where you are! Odors can be a source of well-being that we can blend to create our own signature scent. Why not push the uniqueness of your event or destination luxury wedding in Paris further and personalize it with a distinctive fragrance that truly represents your style and theme? Whether you feel like a glamorous rocker with deep musks and woody accents, or a flamboyant princess with some jasmine & lavender notes, there is definitely the right scent for your event .
Now let's get some inspiration below I have listed some of the best perfumers :
JOE MALONE

The English brand, an Estée Lauder property, has gained a surprising popularity over the past years in a very competitive sector, considering they do not advertise. Relying on word-of-mouth, Joe Malone enjoys surging niche fragrances and offers an incredible mix of fragrances. Founded in 1996 by a beautician and purchased two years later, Jo Malone offers an eclectic mix of ingredients in the compositions of its perfume, following the recent trend of personalization. Its bestseller is a gorgeous lemon, mandarin, and fresh basil mixture. Another fantastic scent creation is the combination of pomegranate, raspberry, plum, and pink pepper. The 35 fragrances can also be enjoyed in body creams and candles, for both men and women. For more information, have a look on their gorgeous website. I particularly love their color scheme! The brand has just opened its seventh store in Paris.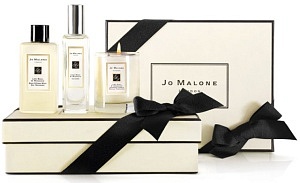 JEAN PATOU
Jean Patou fragrances are unique in the world of high perfumery and seem to be back in trend. Patou was born in Normandy, France in 1880, and soon became a feature in haute couture in 1914. To preserve the excellence of these rare scents, the company continues to maintain fields in May and jasmine in Grasse Roses,(I am not clear on this phrase) from which they draw a portion of their raw material . The roses are so fragile that they can be harvested only by hand! Each bottle of Jean Patou is itself a pure gem, and the brand continues to use the original crafting methods, preserving the Art Deco design. Of the 35 fragrances that were launched by the company in its 87 year history, only seven remain in production such as "Joy" (1936), "1000" (1972), and "Sublime" (1992). In this way, these treasured fragrance can be considered pure jewels and true rarities.
DIPTYQUE
Founded in 1961, right in the heart of the trendy 'Saint-Germain des près' district of Paris, this French brand has found a way to reinvent itself year after year. Thanks to new scents, and offering beautiful objects conceived to compliment modern interiors, such as the gorgeous electrical diffuser and its long lasting capsule or the original 'hourglass' from the home collection, Diptyque has endured and prospered. From the sophisticated packaging to the exquisite perfumes with hawthorn, tea, and cinnamon, everything was created to awaken the senses. For a divine experience, I invite you to try 'Philosykos', a fantastic blend of leaves and Wood Pear with White Cedar. The collection features solid fragrance or fragrant balms which feel like a second skin. Diptyque has chosen to offer a unique scent signature line to the place where the brand was born : 34 Boulevard Saint Germain.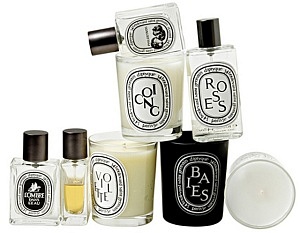 L'ARTISAN PARFUMEUR
L'Artisan Parfumeur, was founded in 1976 by Jean Laporte with the objective to honor the traditional and artistic aspect of the perfume. Bought in 2003 by the company Cradle Holding, the olfactory direction of their perfumes remains very evocative of adventures. Their scents Bosphore, Seville, or Timbuktu take inspiration from relaxed and natural materials, childhood memories, and spices. The signature fragrance 'Blackberry and Musk' was the pioneer of fruity fragrances. For every new creation, expert perfumers are carefully selected by L'Artisan Parfumeur. Looking for an incredible wild and unexpected experience? Try 'Fou d'Absinthe' , a masterpiece of the avant-garde perfume. Absinthe and angelica grab you from their frosted agreement before letting you warm with spices and heady notes of forest balsams, pine needles and patchouli. A peaceful walk through the scented forests of the Pyrenees !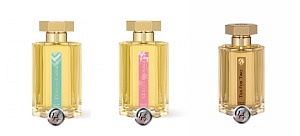 MILLER HARRIS
Founded in 2000 by Miler Harris, the brand offers interesting couture fragrances that are designed to tell unconventional urban stories. Mixing London's eclectic street styles and Parisian elegance, Lyn Harris has established herself as one of the most aspirational fragrance houses in the world. Trained in France at one of the highly prestigious schools of perfume elite, the brand honors wild life by sourcing the finest raw materials while preserving the delicacy of their ingredients : Irises from Florence, jasmine from Egypt, or Tunisian orange flowers are a few of their prized ingredients. My favorite is definitely 'Le Petit Grain' which blends Tunisian neroli, fresh bergamot, lemon, angelica roots interlaced with aromatic rosemary, red thyme, and tarragon for a vibrant freshness. Oak moss, vetiver and patchouli leaves provide its elegance and sophistication.

Sumptuous Events, your destination wedding planner in Paris
Find out more about us.