The day you have always dreamed of is finally arriving, your wedding! Your dear family and closest friends will be present to celebrate your love for that special person you  have chosen to spend the rest of your life with. Needless to say, you are working on every aspect on the wedding to be perfect, like the love you share for each other. You and your wedding planner want to ensure the guests also experience a wonderful day that they will remember as elegant, meaningful, and of course, tasteful !  Yes, that  definitely includes the food.
In order to  be sure you are on the same page as your wedding caterer, I have put together a list of 6 essentials questions you should ask before booking their services :
What should we keep in mind when considering our wedding catering budget ?
The style of service is the first thing to choose !  Do you want to mingle easily with your guests, or provide them a very formal experience? While most of the couples I had the pleasure to work with choose the classical, plated, sit down, 4 course meals, some live cooking stations or 'family style'  service could potentially reduce your budget and can also be very entertaining.  Do you want to add the service of a sommelier? The ratio staff/client is also something to take into consideration. Offering a menu that features chicken filet versus roasted tiger prawns will certainly have an impact on the overall cost. Most of the proposal that includes  basic rentals can be easily customized to your wishes, for instance,  you can upgrade with a prettier glassware collection, or opt for the much more sophisticated Montaigne chairs, that I personally adore.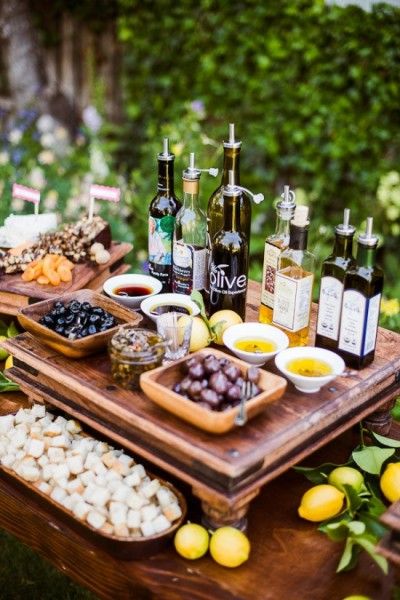 Does the caterer include rentals ?
This can very helpful for many  reasons. It is a big time saver for everyone involved. Many caterers, and venues can include the rentals in their proposal, and work directly with the major rental companies. You just need to make sure the contract specifies every single item rented among other logistical details such as the time of delivery, who is going to count all equipment, and do the final inventory at the end of your wedding.  You will ultimately save time and  money by choosing this option.  Your caterer will help to make sure that nothing will be missing from the proposal to ensure a perfect day.

Is it necessary to have a TASTING with the caterer ?
Not only this is a fun part of the planning process, but it is a way of feeling reassured knowing exactly what your guests will eat on the big day. I have personally sampled all the vendors I recommend, but food is really something personal!  Once you have selected your caterer based upon his reputation, I truly recommend to do one sample, at least. The purpose is to decide between options that you are not too sure about and make adjustments such as presentation, less spicy, or more fresh herbs. It also is the occasion to find about which wine is to be paired with each course. Try to be selective & thorough in working with your caterer, and don't hesitate to ask for recommendations, especially for beverages, if you are not too sure about it!

Is there any alcohol license to buy, and a corkage fee to pay ?
You want  the food and beverage to be in perfect harmony for your wedding, as much I do. Every caterer should be providing their services under a specific license. You can relax, we French don't joke with health & inspections when it comes to the kitchen. Chances are, most of the caterers have their own, which  certainly streamlines the planning process to offer your guests a cohesive & gourmet experience. More and more couples decide to have a trained mixologist that will blend a signature cocktail on the day. The corkage fee can vary based upon the wedding location. Parisian venues might not be as flexible as the one in the south of France. Yet, some venues offer the option  'wines on consumption' which can allow you to save money,  since you would need to buy the wine not fully consumed. That is something that we usually discuss at the dinner sample, and I always love to explore options regarding champagne and French wines.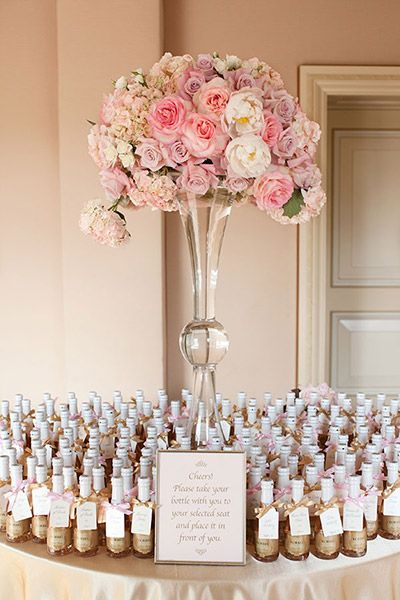 Does the caterer provide all staff members ?
Your  guests will probably not be in contact with the chef  but certainly will interact with the staff throughout the entire dinner. You want to make sure  the experience will match your expectations for your wedding reception. The flow of service will impact on the general ambiance of the dinner. I always allocate time for speeches, and coordinate with the 'maitre d'hotel' to make sure everything runs smoothly. Therefore, it is important to make sure the team is flexible and can wait 5 minutes if a speech is lasting longer than planned. Most of the big caterers in Paris offer trained and certified  staff. Is it very important to ask.  The staff can be subcontracted from an agency if the caterer is not a big company.  Keep in mind that tips are not mandatory in France especially on a wedding. Though I have seen couple giving tips to waiters after their dinner, as they were extremely satisfied with the service and they wanted to thank them.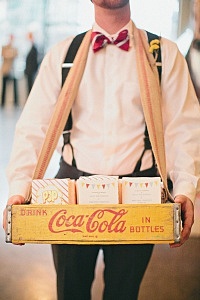 Does the caterer provide the Wedding cake ?
Baking a proper wedding cake is an art ! While caterers might be absolutely amazing in producing the most memorable wedding dinner, not all of them have the skills to make your dream cake. I really recommend having it created by a company that specializes in that area. You can get some inspiration on Pinterest, and once you have found the design that you  are looking for, you can ask the baker to reproduce it. As a wedding planner, it is also my role to make sure the cake will be delivered on time! The caterer will probably 'load in' the cake in their fridge, but it is always better to ask the question.  You also should be aware that some caterers charge a cake cutting fee. While it might seem a little surprising, it is sometimes done!  While the ' cake cutting' is a fantastic picture opportunity, there is a right way to cut a tiered cake. Make sure your caterer will continue cutting the slices while you are done with the funny pictures.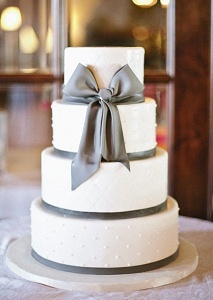 Sumptuous Event, your destination wedding planner in Paris