Princy and Emmanuel were introduced to us by a mutual friend and they are one of the sweetest couples we have ever had the pleasure of knowing. We are extremely honored to have been part of Princy and Emmanuel's magnificent indian wedding in New York.
Last year we had a chance to work with photographer Ken Tan for a Brazilian celebrities wedding. Let's just say it turned out to be one of the craziest weddings we have ever produced. Ken's best friend was also getting married and he thought to recommand our wedding planning services. A few weeks later we were hired to help his friend plan out his destination wedding in Long Island, New York.
Not only was it a huge honor to be part of something so important outside of Europe, but it was also a rewarding challenge to organize such a large Indian wedding with over 550 invited guests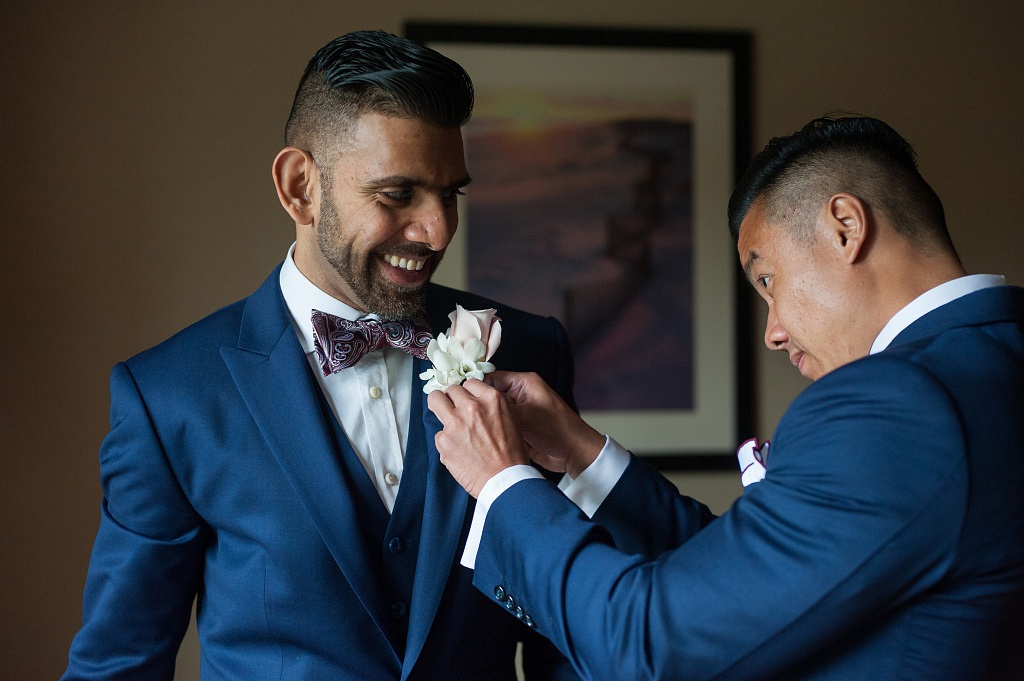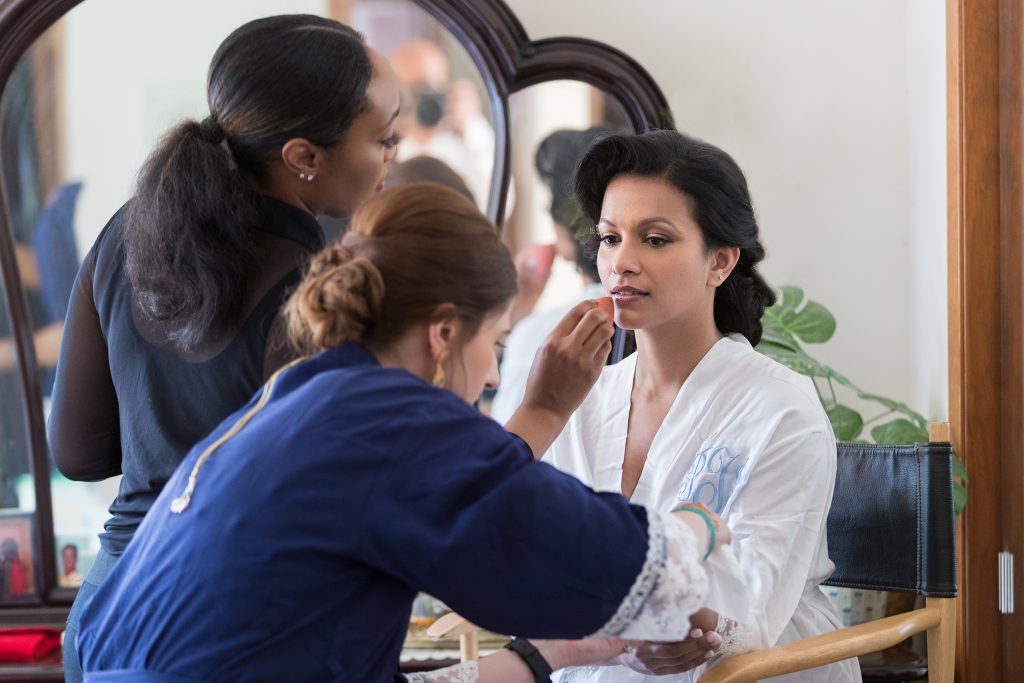 Although the number of guests invited was the subject disagreement, Emmanuel eventually agreed to invite most of the church congregation to the wedding.
'We know that God was playing a big part in the overall picture here.'
It was heartwarming! When Princy & Emmanuel visited us in Paris, we were able to welcome them with some flowers and macarons. We enjoyed being with them and went through the initial wedding planning process during their stay.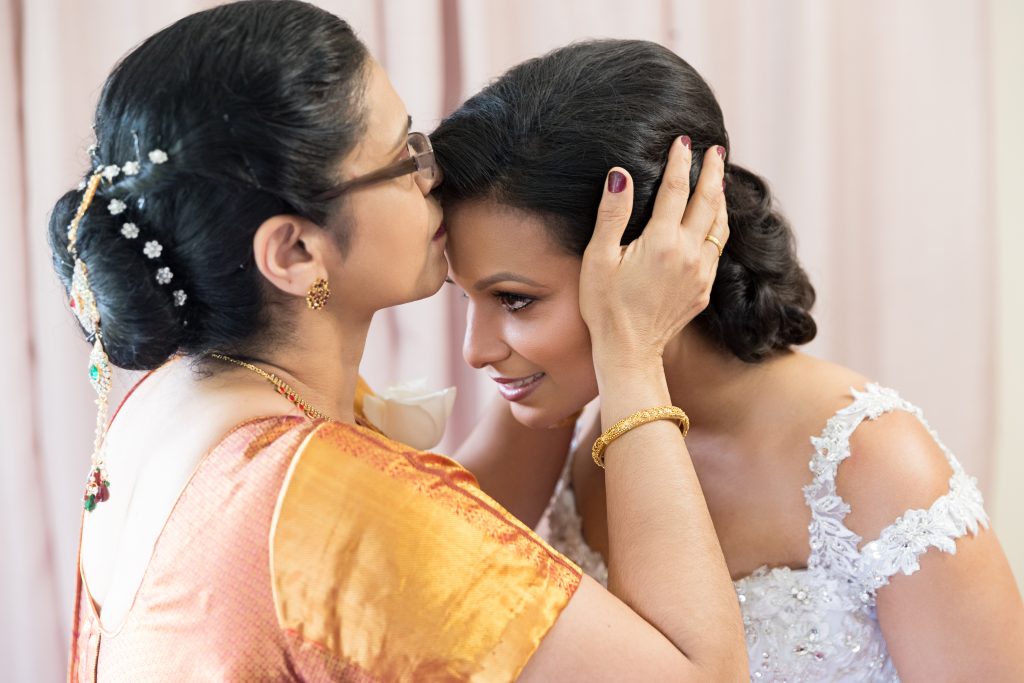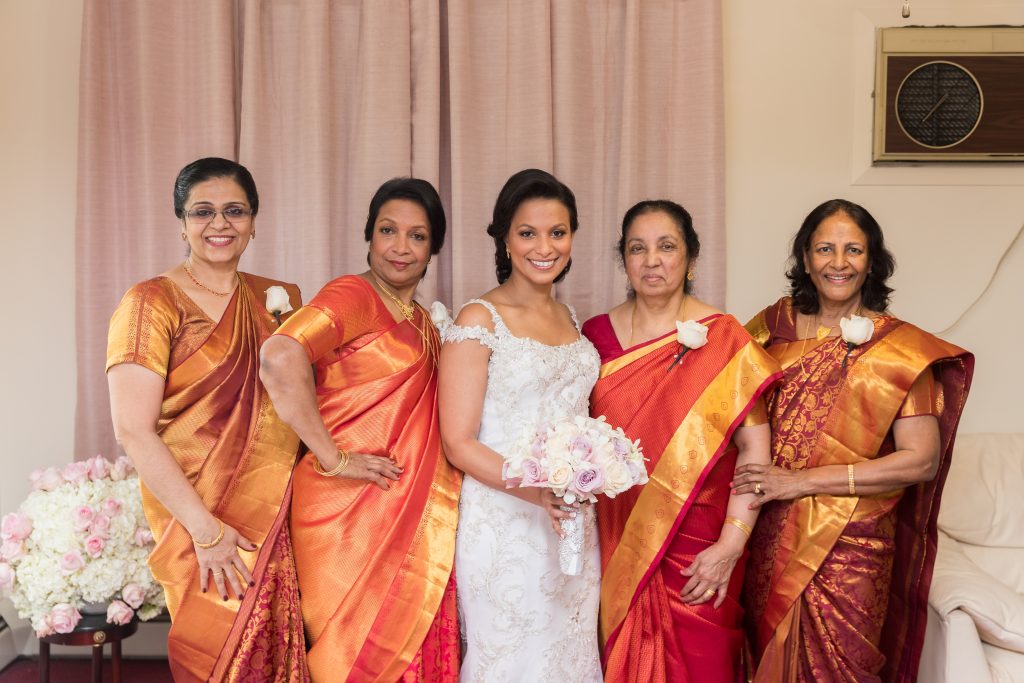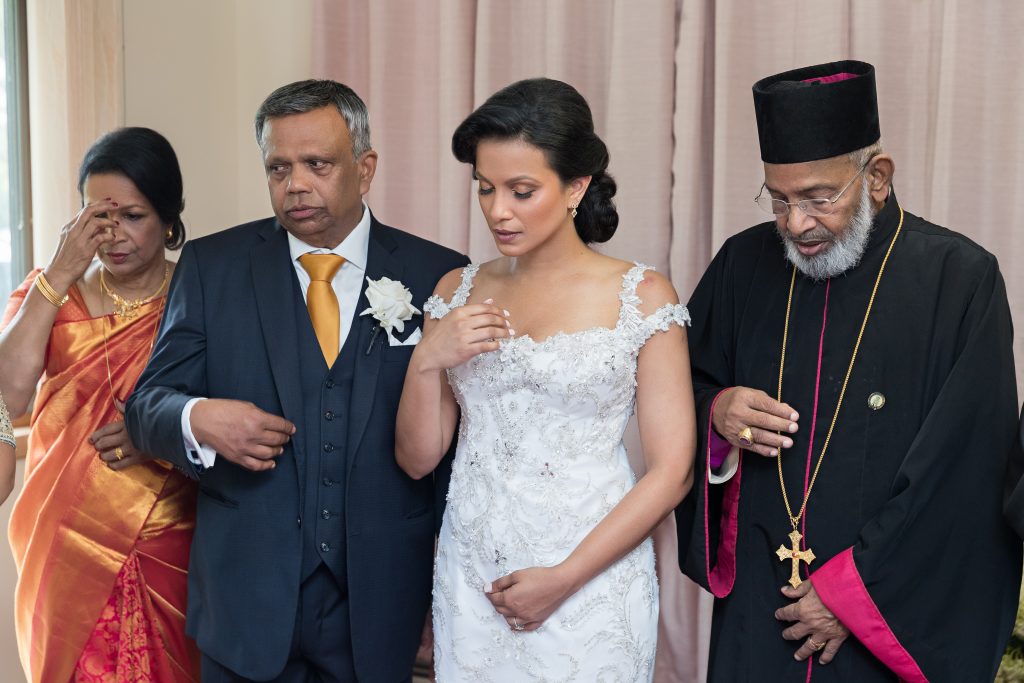 When we arrived in Long Island, we went through the ceremony rehearsal at the Catholic church. We worked long and hard with the priest and church manager who ended up having their own ideas and way of doing things, so we were kind and let them take the reigns. What matters, in the end, is it that it was a beautiful celebration of love and companionship. We were introduced to the family. It was an honor to meet the parents. As they say, the apple doesn't fall too far from the tree. They were really cute together.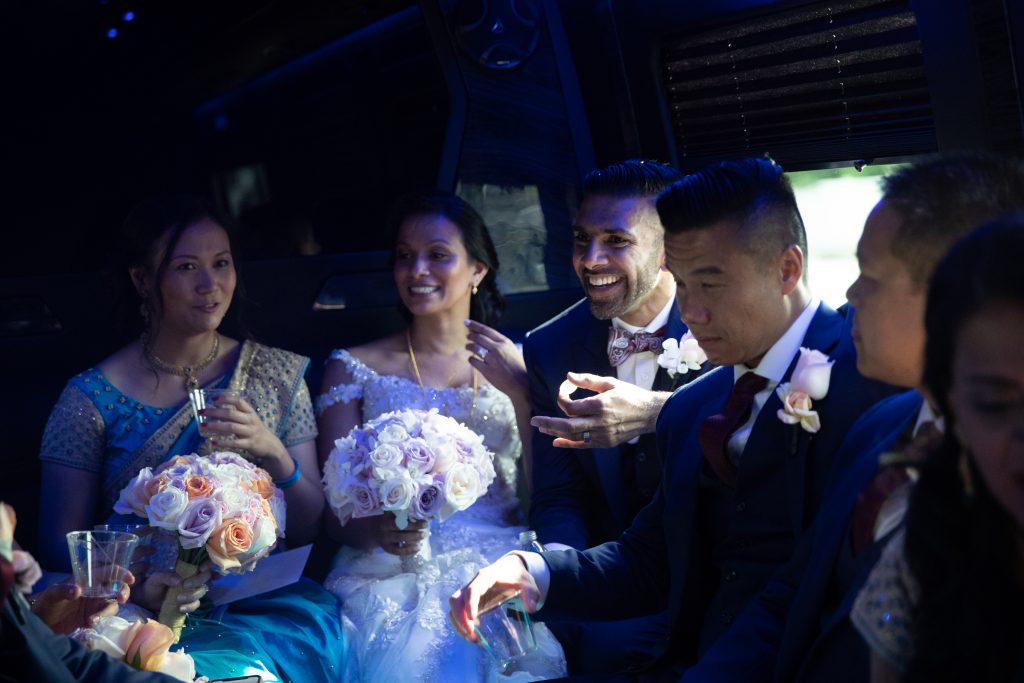 The evening of the rehearsal dinner was perfect. It was warm and pleasant. There were about 40 people in attendance. Emmanuel & Princy hosted an intimate dinner at a lovely seafront restaurant called Prime which served delicious international cuisine. Two long tables were set up next to a warm fire and a lovely floral composition.
An emotional Princy gave the first speech. She thanked everyone for coming. Later, we all enjoyed some good food, dessert, and tasty wine. The next day, Emmanuel had his own private party in Manhattan with his groomsmen, while Princy had a traditional Indian evening with her family.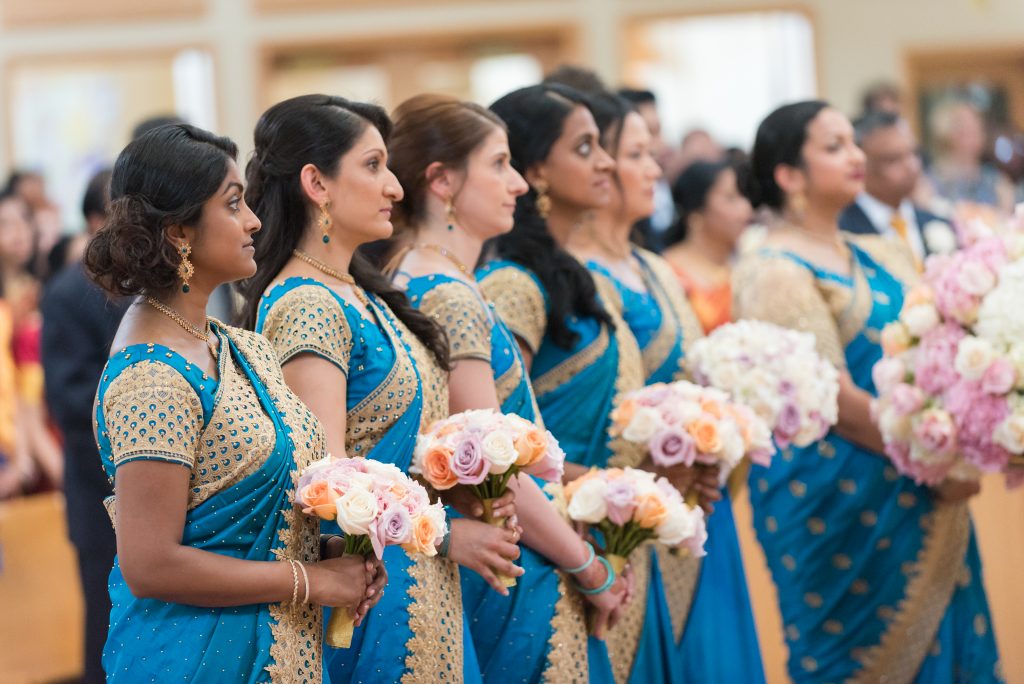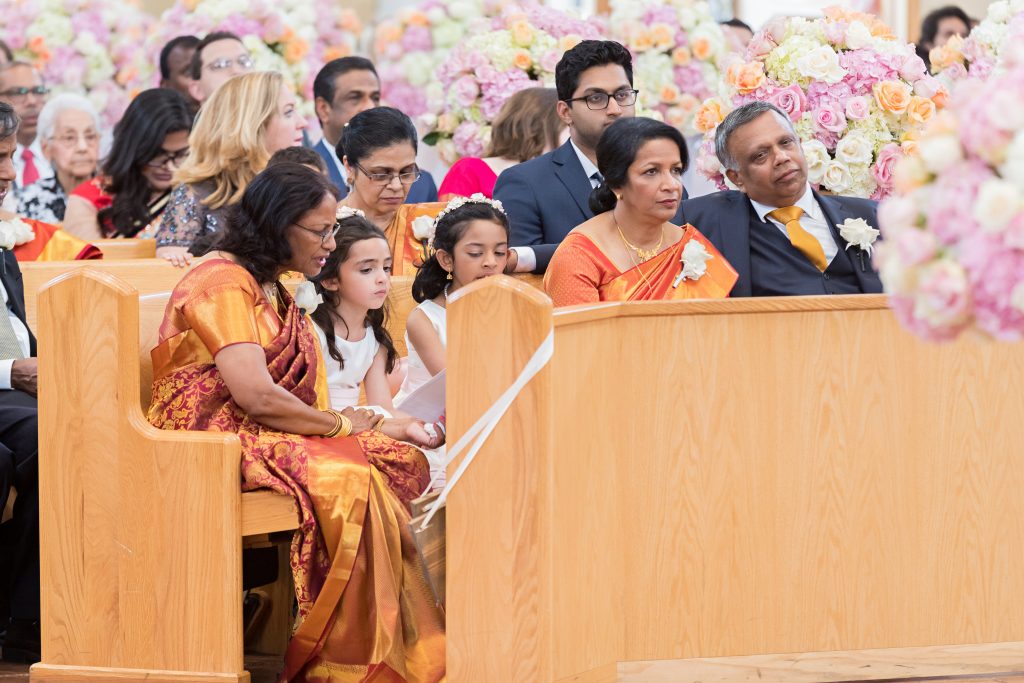 'It was the big day! It was finally here!'
We could hear people practicing various dances in the hotel where most of the closest guests were staying. Everyone was looking forward to the evening dance competition. Princy was getting ready in her family house with the assistance of the ultra-talented Samantha Agostino hair and make up team, while Emmanuel and his groomsmen were preparing the bow ties.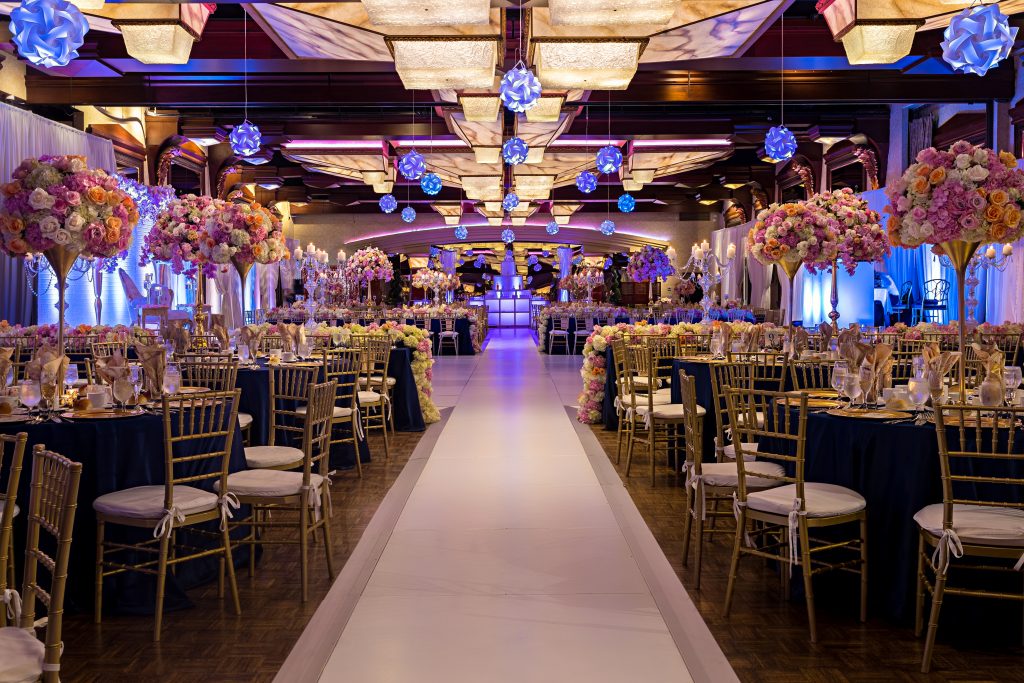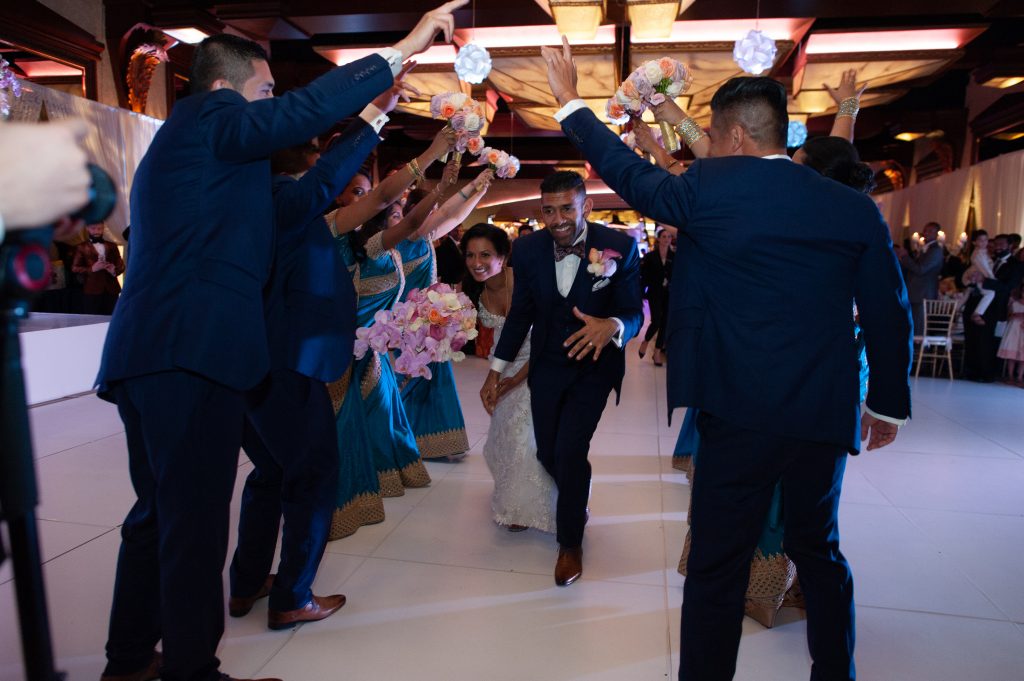 Most of the 550 guests showed up at church. It was a beautiful Mass with lots of Indian traditional elements incorporated into it. There were wonderful readings and poems. After the couple sealed their love with a kiss, they went down the aisle and were welcome by celebration bubbly sprayed by the guests. Portrait times was next. Everyone was lining up to get their pictures taken with the lucky couple.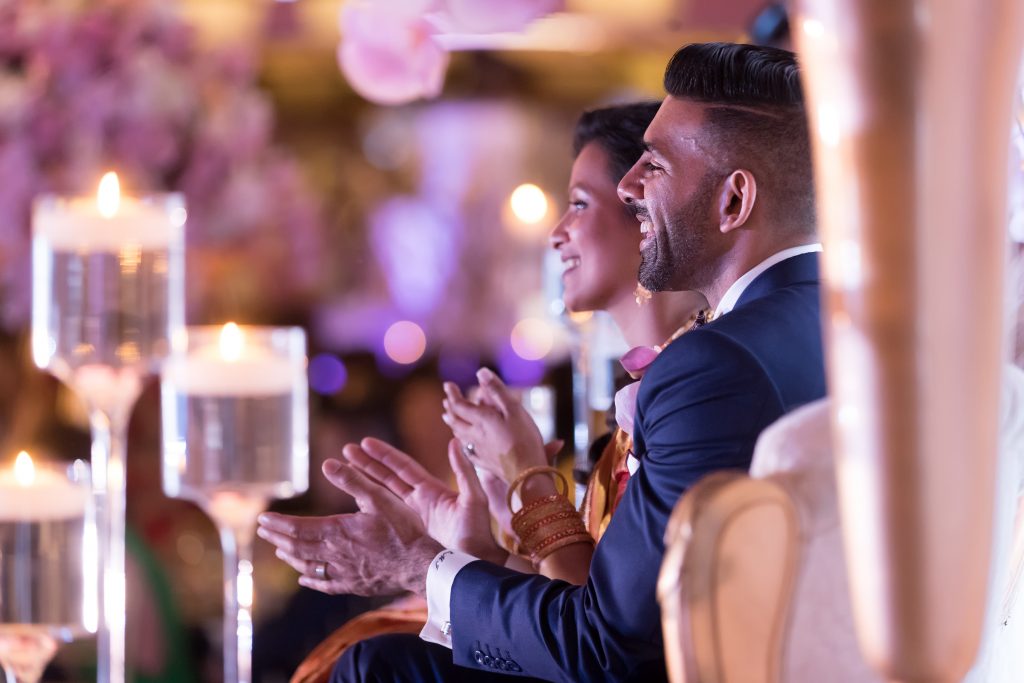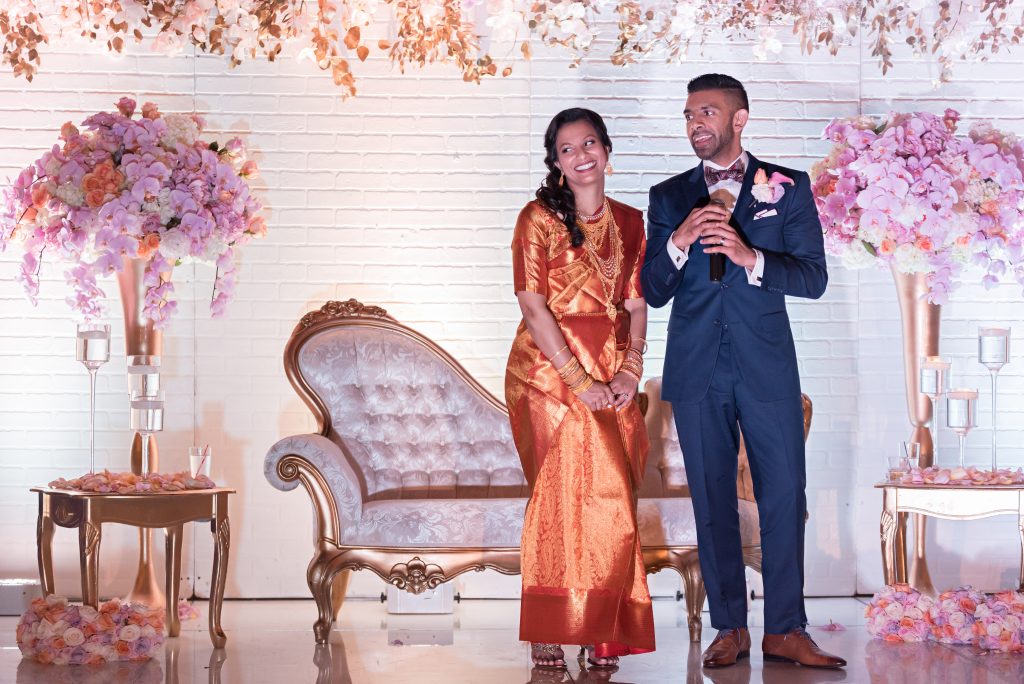 Crest Hollow Country Club welcomed all the 550 guests for an outside cocktail by the huge swimming pool. A lovely classical quartet provided the background music. The food was delicious and the weather was perfect! The wedding party joined the group after taking some intimate photographs and a few lighthearted ones with some champagne.
'It was then time for the Grand Gala Dinner.'
The room was decorated with hanging light balls, twinkling crystal chandelier, votive candles, and a massive white shiny dance floor right in the middle of it all. We came up with the idea to create a catwalk in the middle of the room to facilitate access for the large number of guests in attendance. The color palette was gold and blue with some peach and pink floral accents. It turned out beautiful!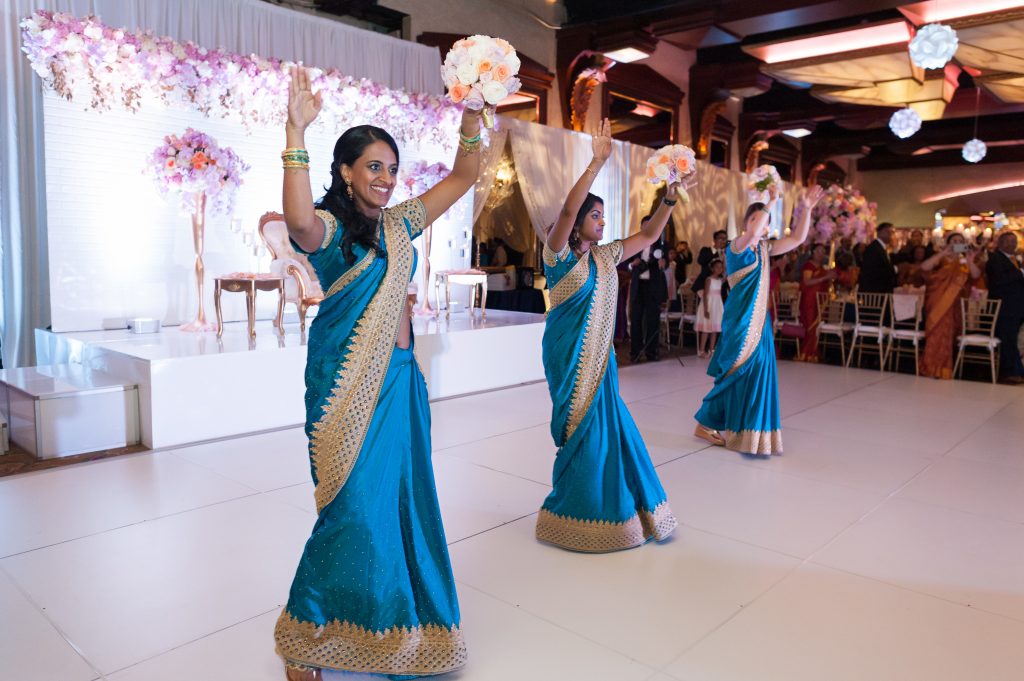 When the bridal party made its grand entrance, the DJ announced each one of them over the sound system. The crowd cheered loudly creating a warm and entertaining atmosphere. During the ceremony, Princy & Emmanuel followed a few indian traditions such as the tea ceremony and lighting the eternal candles. Those closest to them congratulated them with moving speeches.
'At this point, many people were in tears'
Then came the dance competition which was simply mind-blowing to put it lightly. I had no idea the dancers were so talented. The Indian dancers and costumes were so pretty. The father-daughter dance was both funny and an emotional tear-jerker. I will never forget it. After cutting the cake and some crazy dancing, it was finally time to call it a night. As we walked out, we were offered take-home donuts. This was very fitting considering the wedding was held on World Donut Day! We felt we had to do something and we did. I think everyone enjoyed the gesture.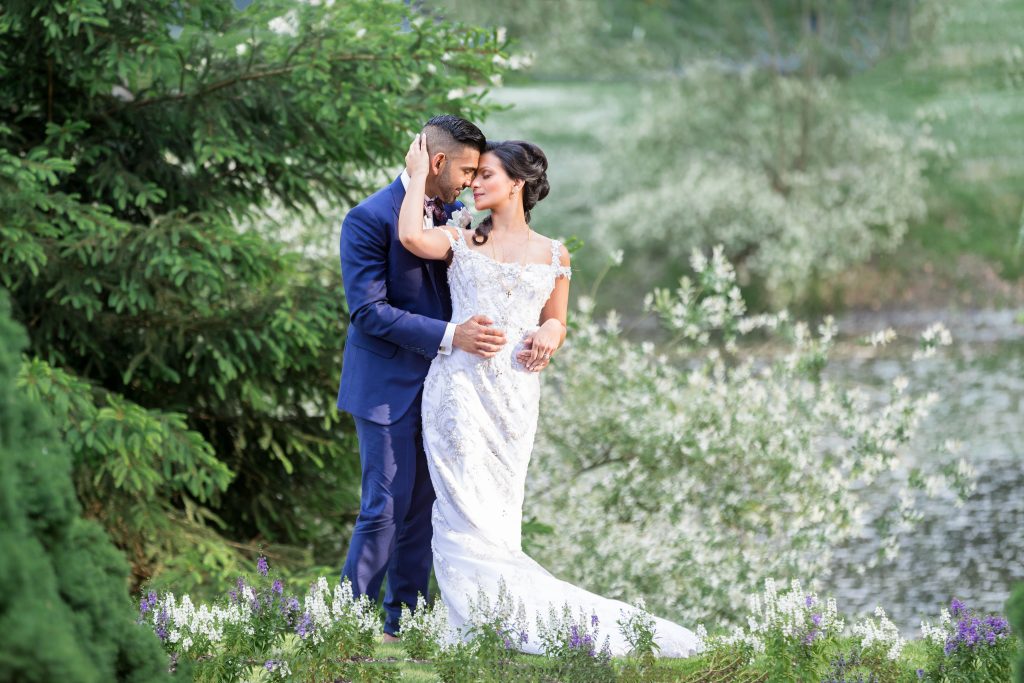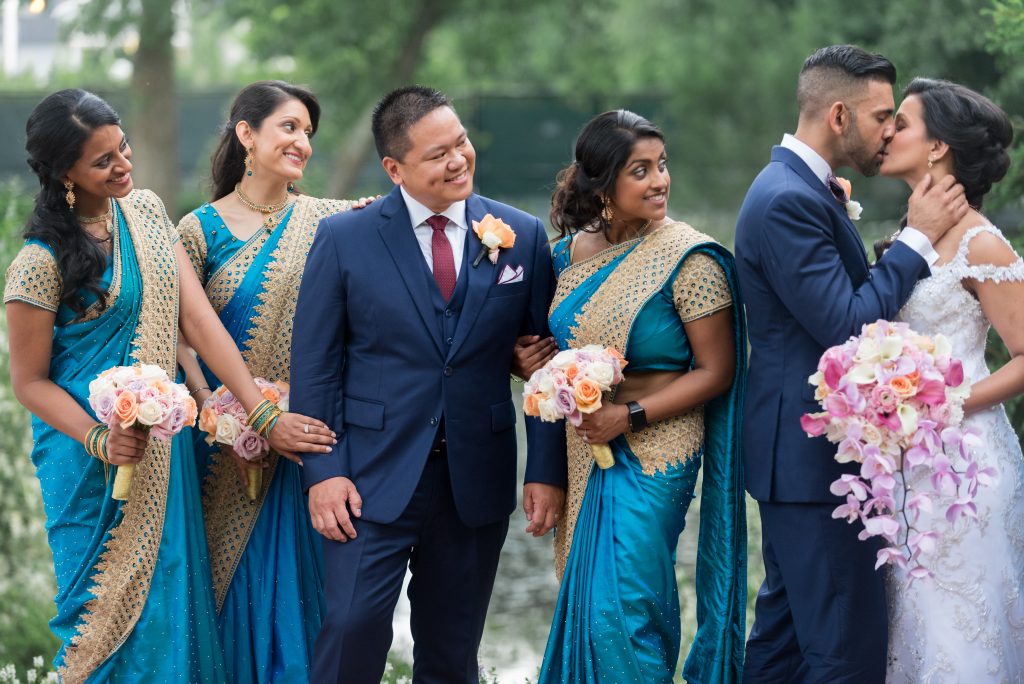 Emmanuel & Princy touched all of us in attendance in a very deep way. They taught some of us what love is all about and reminded others what love should be. We wish them a wonderful life together filled with love, joy, and adventure.
Wedding Planner : Sumptuous Events – Floral Design : Jean Charles Vaneck – Picture : Adagion Studio