Situated along the Spanish coast, the vibrant city of Barcelona offers many amazing venues. Plan your dream wedding with the help of a luxury wedding planner in Barcelona
Home to gorgeous hotels, wonderful beaches, astonishing architecture, and a deep culture as beautiful as the surrounding landscapes. Barcelona offers a warm temperature throughout the year paired with a very chill state of mind. It's not difficult to see why the Catalonian capital has become a perfect place for hosting a luxury wedding Barcelona.
Barcelona boasts incredible southern cuisine, wonderful shopping districts. Some world-class museums such as the Miro, the MNAC, or the Picasso, and a lovely historical area with medieval and Roman heritage. For instance, the scenic Eixample with its Parisian-looking art-nouveau architecture is also some unique landmarks to the city. Sumptuous Events, luxury wedding planner & event designer, under the artistic direction of Jean-Charles Vaneck, fell under the spell of the Spanish city. Plan your dream wedding with the help of a luxury wedding planner in Barcelona.
We have produced & decorated the most fabulous parties in Europe for Indian couples, or American couples. He would be thrilled to help you plan your luxury wedding in Barcelona. In our latest blog article, we have put together the best resources for planning a luxury wedding in Barcelona
With 100 miles of stunning coastline, Barcelona is home to a great number of incredible beaches. It is possible to host an outdoor ceremony or an intimate event. Addionnaly, the weather might be a deciding factor when choosing a perfect wedding destination. Luckily, Barcelona boasts nice and warm weather all year around. Furthermore, the city is also home to an incredible gastronomic scene.
It is a bit different from what you may find in other parts of Spain. I can let you envision a typical mediterranée theme welcome party in one of the best Barcelona Rooftop. why not serve your guest a fideuá, which at first look, seems very much like a Paella. However, the noodles are used instead of rice. And it is delicious!
Hire the Best Luxury Wedding Planner in Barcelona
Wedding Planners help overseas couples successfully plan their Barcelona destination wedding festivities. Our team of luxury wedding planners in Barcelona is here to help you.
One of our offices is located in the center of Barcelona, it will be very practical for you to have your local team where you are getting married. Your Barcelona wedding planner is your eyes and ears. We can easily do site inspections or other supplier meetings on your behalf. Additionally, our responsibilities include establishing a planning timeline, helping secure every supplier. It brings magic to your event with one of Jean-Charles Vaneck's sumptuous designs. Hire a luxury wedding planner in Barcelona!
Best wedding venue in Barcelona
Barcelona offers great diversity when it comes to wedding venues. A short drive from the airport is many gorgeous venues that suit different styles. Countryside, vintage, old castles, or modern luxury houses. In the bellow section, you will find a list of the most luxury Barcelona wedding venues.
w Barcelona
Designed by world-renowned architect Ricardo Bofill, the iconic W Barcelona sets the scene for a sumptuous event. Additionally, it is located on the beachfront along the iconic Barceloneta boardwalk. Each one of the exclusive spaces will guarantee that you have an unforgettable wedding. Check into one of their fabulous guest rooms & suites boasting panoramic views over the Mediterranean. Similarly, intimate and sensual, a life of whimsical fun and indulgent pampering awaits. From White gloves service and a multilingual staff to bicycle rentals. This is our favorite Barcelona wedding venue. From the perfect wedding proposal to the dreamiest honeymoon. The W Barcelona provides a brilliant backdrop for a wedding or a decadent ceremony.
The Great Room with 1000 square meters of space, or the incredible Breeze Rooms. There is a spectacular terrace overlooking the sea are perfect spots. Above all, an unparalleled infinity pool is perfect for the most romantic wedding. The venue SALT, which is located on the beachfront can be transformed into the ideal setting for seaside wedding celebrations. In conclusion, they dispose of 6,000 square meters of incomparable spaces and terraces.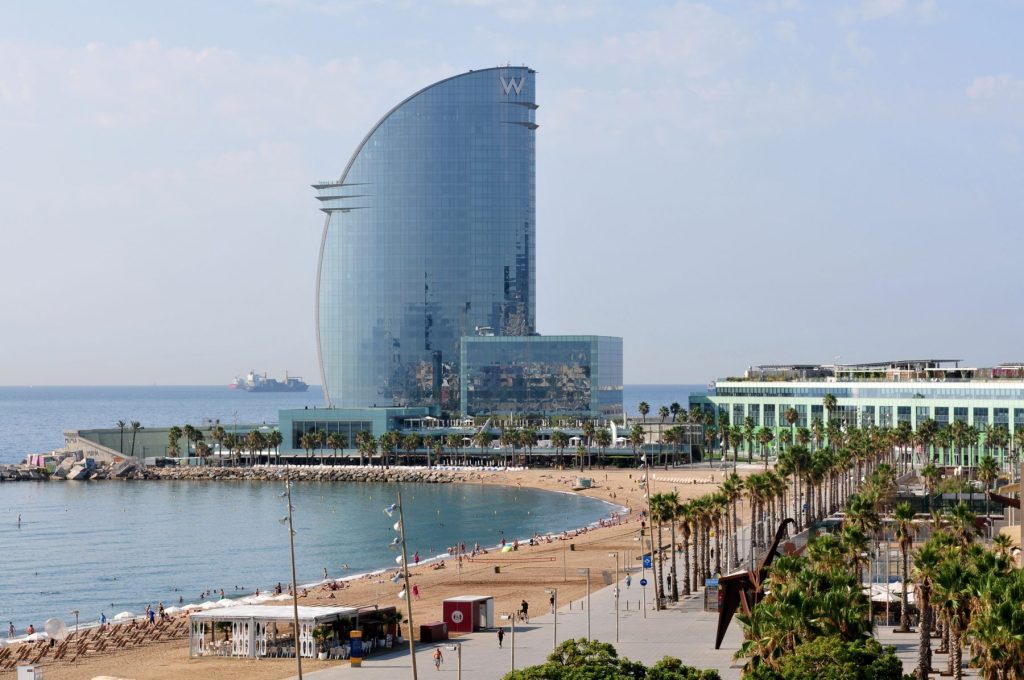 Mandarin oriental
Located on Passeig de Gràcia, The Mandarin Oriental is one of Barcelona's best-loved hôtels. Above all, enjoying stunning views over their gardens or the modernist landmark Casa Batlló. They offer a wonderful mix of style and five-star luxury. Mandarin Oriental, Barcelona is at the heart of the Golden Square. It is a walkable district showcasing the best work of the Modernista architects. Furthermore, they transformed the city at the turn of the century. The bottom of Passeig de Gràcia is where the flagship stores of most major brands are found. Versace, Dolce & Gabbana, Jimmy Choo to name a few. A luxury wedding planner in Barcelona can help you design your dream event.
The stunning interiors provide the perfect setting for a luxury wedding or intimate event. With a choice of unique venues and 5 stars service, they will ensure that your special occasion is truly special. Catering is one of the most important aspects of a wedding. The Mandarin Oriental Barcelona can provide all kinds of cuisine for your destination wedding. Above all, their Executive Chef and his talented team will create a gourmet menu to impress your guests. In conclusion, Sumptuous Events, your Barcelona wedding planner, can make this Barcelona wedding dream a reality.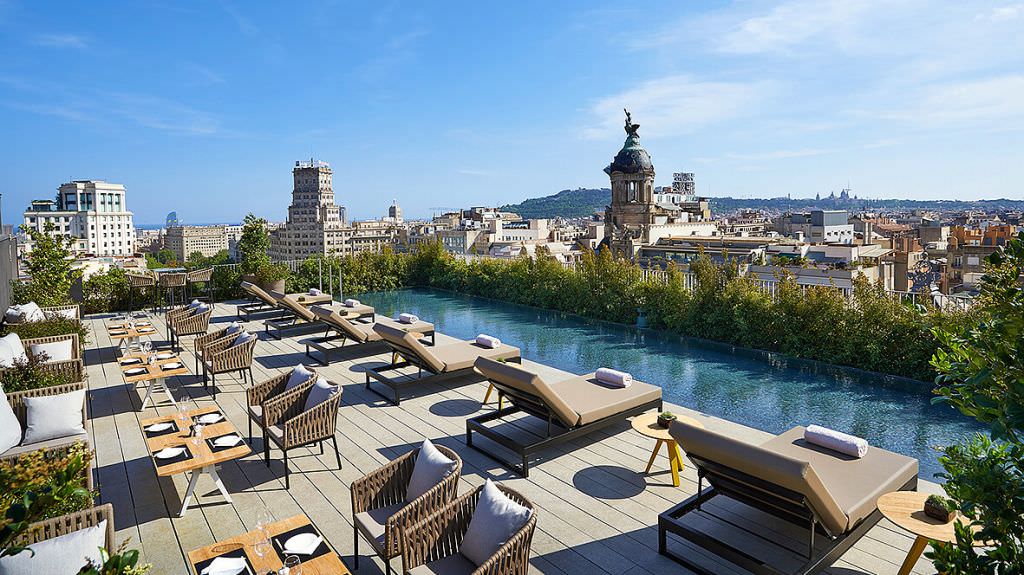 El Palace Barcelona – luxury wedding in Barcelona
Since opening its doors in 1919 as the former Ritz of Barcelona, El Palace Barcelona has played host to monarchs, aristocrats, & artists. Above all, their location in the center of Barcelona makes El Palace the optimal site for any luxury event. History has been made within the walls of this hotel in the heart of Barcelona. With a total of 120 rooms and suites, the hotels offer its guests the newest technology while retaining classic elegance. In addition to the artists walking through their halls. El Palace Barcelona has been home to a number of fashion shows, especially during the era of the "Fashion Afternoon Teas".
The Bluesman Cocktail Bar still features live music regularly. Many grand banquets, weddings, and celebrations have been held here. For instance, el Palace Barcelona is known for the high quality of its local and seasonal dishes. British afternoon tea, gourmet coffee, and delightful settings make the most of the quality of the food they serve.
Furthermore, the classic aesthetics of the hotel have made it the perfect filming location for films & television series. Inspired by the romantic garden at the palace of Francesc Cambó. Also by the paintings of artist Ramon Casas. This is possibly the largest, most exclusive roof garden in Barcelona, covering an area of 1,500 m2. Do you picture your luxury Barcelona wedding? Similarly, you can choose between the Grand via ballroom and its 6 meters high ceiling. Or also the Diana Room, the meeting garden, or the Dali meeting room. Contact your luxury wedding planner in Barcelona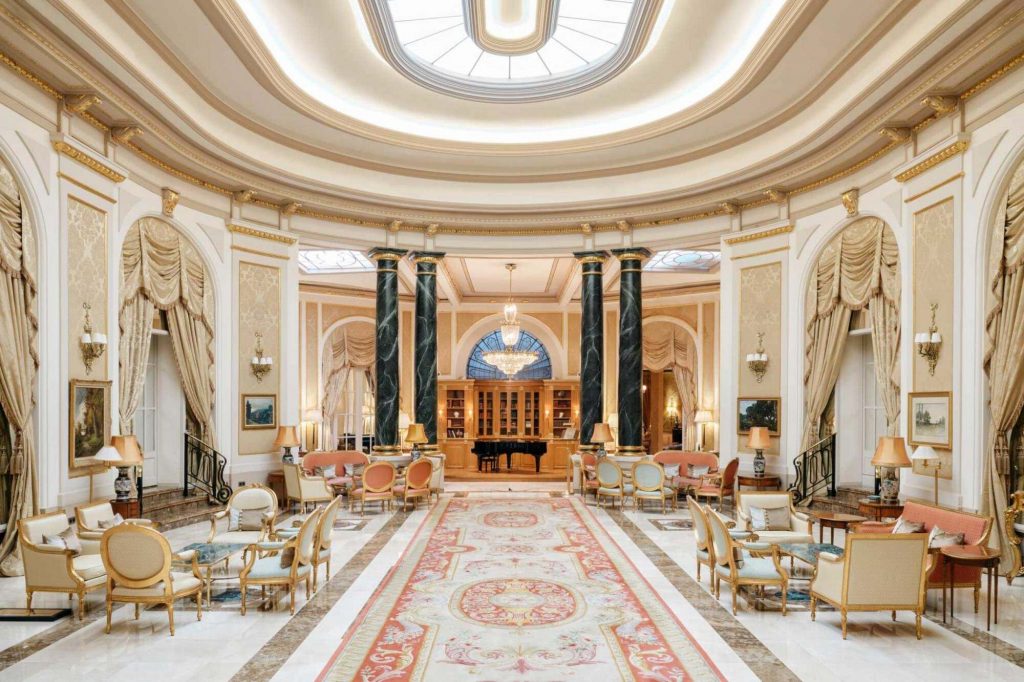 Hotel Art Barcelona
The famed architect Bruce Graham was commissioned to erect the hotel art barcelona. that forever changed Barcelona's skyline. Its construction began in 1991, for the occasion of the 1992 Olympic Games. In addition, the transparency of glass, the warmth of the wood, and the sophistication of luxury fabrics come together in every room. Above all, they blend in different ways to lend each space a distinct personality, always under the paradigm of refined style. A stunning observation deck allows you to lose yourself in the depths of the Mediterranean, follow the horizon to the coast. In conclusion, the Hotel Arts feature incredible penthouses, exclusive two-story apartments located on the top floors of the building that combine the comfort of home and the luxury services of a five-star hotel with unparalleled views.
The contemporary and elegant interior design features pieces by Jaime Tresserra, a renowned Catalan designer. The Hotel features more than a thousand meters of terraces. They are perfect to host an outdoor luxury Barcelona wedding. Similarly, a stunning, natural outdoor environment in the shadow of Frank Gehry's iconic golden sculpture, named El Peix. In conclusion, the Hotel Arts Events Team has demonstrated professionalism. Above all, a relentless search for excellence in all its projects, offering a luxury service to match one of the best hotels in Barcelona.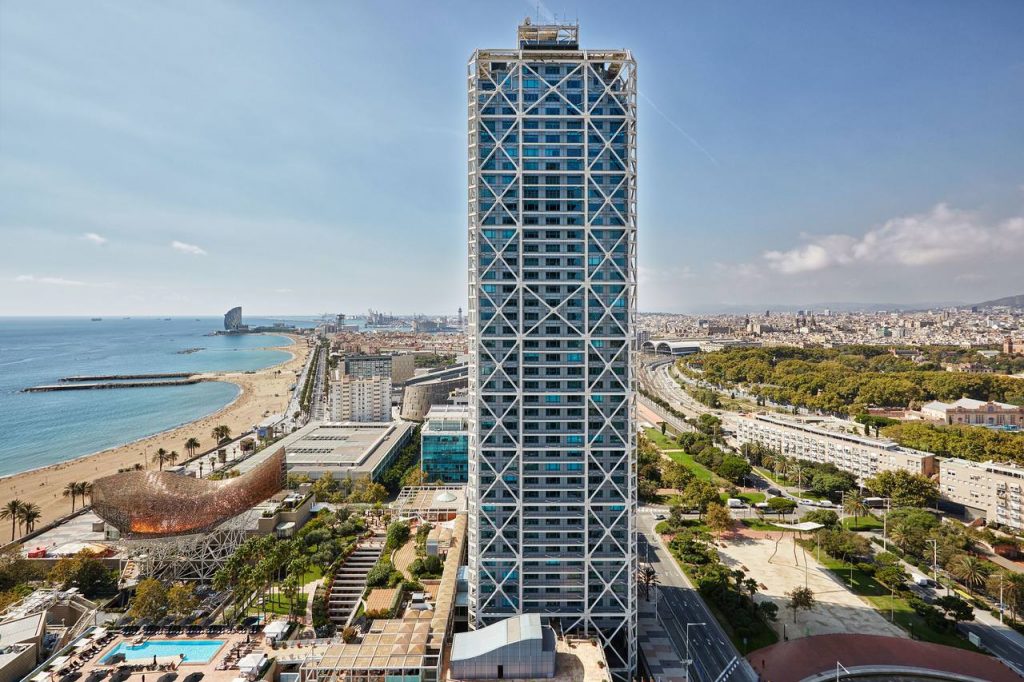 The Barcelona Edition – luxury wedding in Barcelona
The Barcelona EDITION is a luxury lifestyle boutique hotel located in the city center of Barcelona. They provide personalized service and inspired amenities for your luxury stay in the city. The hotel features 100 sophisticated rooms and suites with custom-made bathroom amenities. A selection of sumptuous rooms with stunning views over the iconic architectural masterpiece Santa Caterina Market roof. Some feature private panoramic terraces and extended space. Above all, the evolving dynamic restaurants & bars experience includes the signature restaurant Bar Veraz with an outdoor sitting area. Contact your luxury wedding planner in Barcelona!
The renowned bespoke cocktail bar Punch Room or the clandestine supper club Cabaret are all Barcelona event venues. You may consider it for your Barcelona wedding. The Roof, a panoramic Mediterranean rooftop terrace for al-fresco all-day dining. It offers stunning views of Barcelona and an outdoor swimming pool. Furthermore, the Barcelona EDITION for exceptional tailor-made events. It is the ideal venue with indoor and outdoor restaurants for sophisticated and intimate social gatherings. In conclusion, Once-in-a-lifetime celebrations from 8 up to 120 guests. Find out here the top 10 questions to ask your wedding planner.
TOP VENUE OUTSIDE BARCELONA
Castillo Torre Cellers
Torre Sellers Castle is a short drive away from Barcelona city, located in the mountains. It features two iconic towers that make incredible background pictures. It was completely restored in the 14th century. Additionally, it has been recognized as one of the best-conserved castles in Catalonia. For instance, you can enjoy a great variety of event spaces where you can celebrate your micro wedding, your birthday, or even propose to your girlfriend. Therefore, from an elegant hall inside to a sumptuous garden area with a capacity of 250 people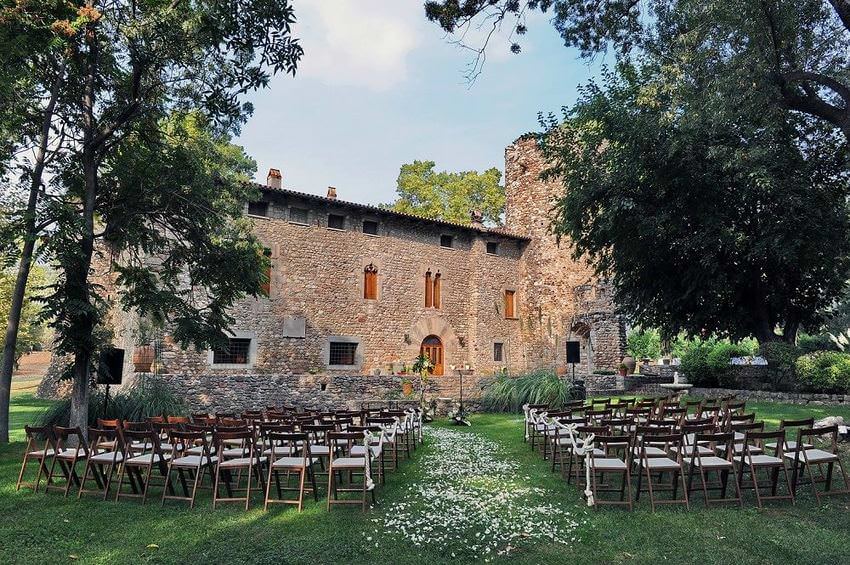 Sant Marçal Castle
If you are looking for a superb place to celebrate a luxury wedding, designed in great style by Jean-Charles Vaneck, this fabulous castle is the perfect Barcelona wedding venue. For instance, it offers the best facilities imaginable. Above all, you can celebrate the ceremony in one of the lush gardens or inside the castle. It features two fully-equipped halls for hosting seat down dinner. Furthermore, the staff at Sant Marcal will help your Barcelona wedding planner to take charge of the day to make sure that everything goes smoothly. Similarly, the Sant Marcal Castle has a bodega with a capacity of 125 people and a greenhouse that fits 800 people.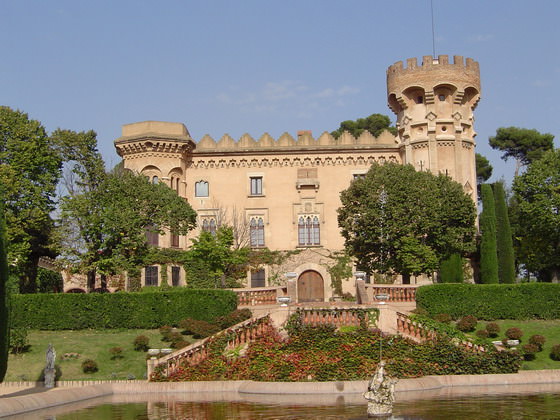 Santa Florentina Castle
The Santa Florentina's Castle was built on the place of so-called Domus, the type of old Roman house occupied by the upper classes. Domus represented not only the center of winemaking in the region but also one of the first centers for ancient settlements. You can enjoy a huge hall with unique decorations, antique furniture, and objects of art. It renders the elegance of this place. In conclusion, there is also a comfortable terrace, spacious bodega, and the patio, which is famous for its special acoustics.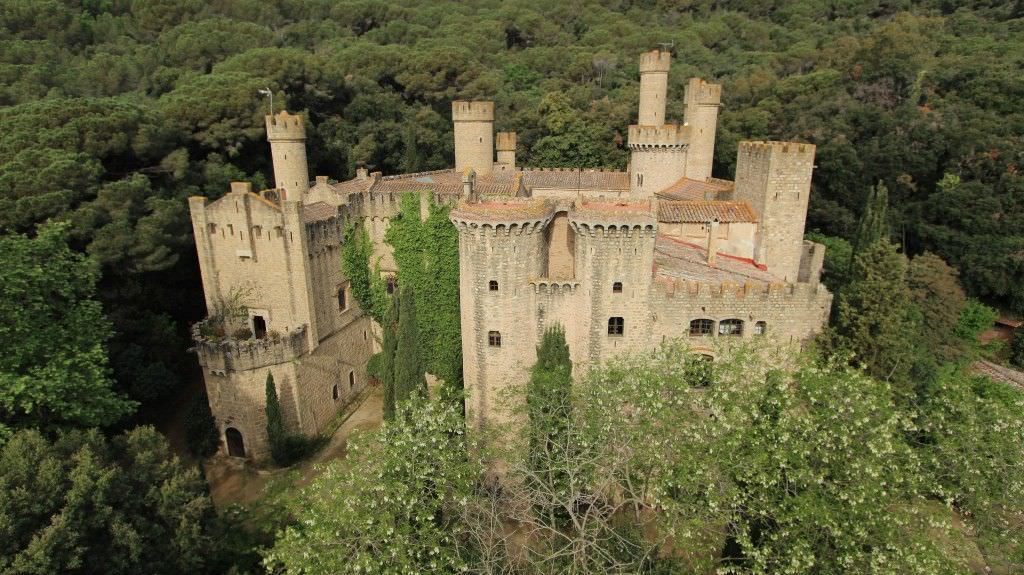 Casa de la Seda
La Casa de la Seda, also named The House of Silk, is the only guild house in Barcelona open to the public. It is a perfect place for a wedding in the center of Barcelona given that it is beside the Palau de la Música Catalana. I recommend this Palau for proposal venue in the section below. It has different rooms where you can celebrate your wedding in an elegant and historic environment. It is not surprising the House of Silk was declared to be National Cultural Heritage in 1919 and won the Gold Medal of the City of Barcelona in 1929. Therefore, the elegant rooms at the Casa de la Seda are simply the perfect place to celebrate any luxury Barcelona wedding.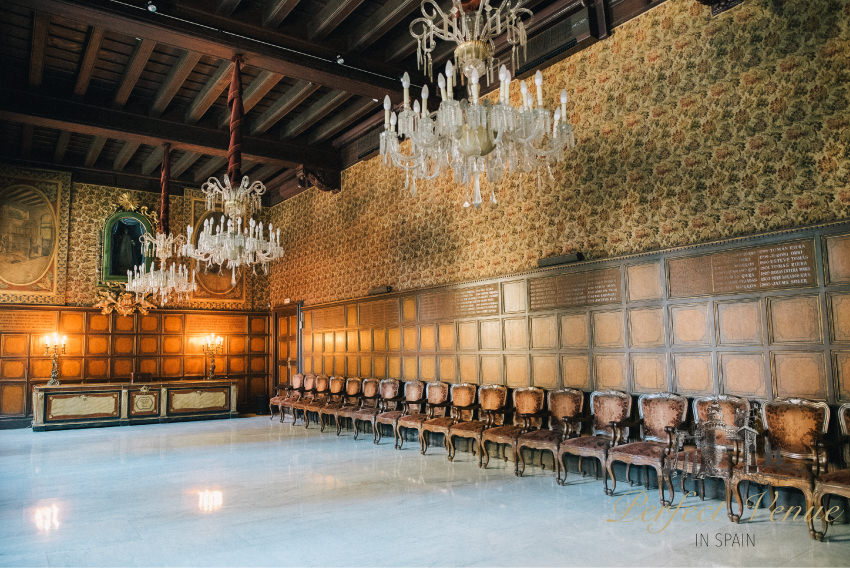 EL convent Banes
The Convent of Blanes was built in 1583. It is a preserved heritage site on account of its scenic value. The environment blends in perfectly with Punta de Santa Anna, which marks the beginning of the Costa Brava. Located 70 km from Barcelona, it is surrounded by the scents of aromatic plants and the pine trees of the gardens. From here you can enjoy a bird's-eye view of the coastline, as the sky meets the sea. The Convent is a privileged place to organize luxury weddings, private celebrations, and corporate events, as well as an exclusive location for film productions. The "Convent Classical Music Festival", which coincides with the International Fireworks Competition of Blanes, has been held here since 2004.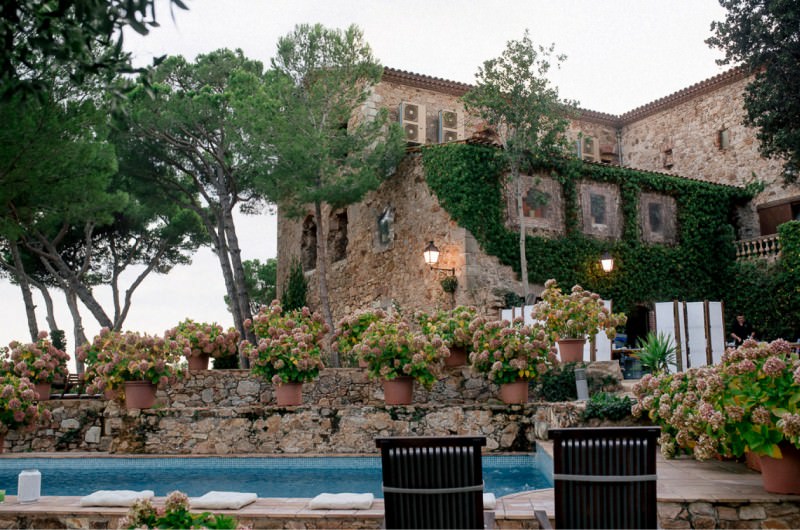 Best Boutique Hotel Barcelona – luxury wedding in Barcelona
Hotel Neri
This exclusive boutique hotel, located in the heart of the old Jewish quarter, Hotel Neri Relais & Châteaux is set in two historical houses, being one of them a medieval palace from the XII century. The building's original period charm has been preserved by the hotel's sophisticated interior design. Its design blends with relaxing music and sensual aromas to create a unique setting in this ancient area of central Barcelona. Additionally, the Hotel Neri features a private terrace for guests, perfect to celebrate an intimate wedding or host your out-of-town guests.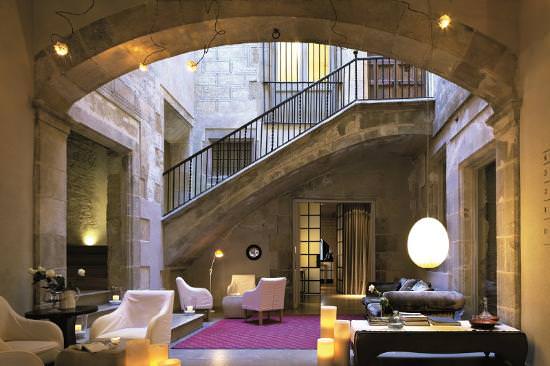 The Cotton House – Barcelona
The Cotton House Hotel is a luxury five-star boutique hotel. It stands imposingly on the site of the former headquarters of the Cotton Textile Foundation "Fundación Textil Algodonera", an emblematic 19th-century building in the neoclassical style. Entirely refurbished by interior designer Lázaro Rosa-Violán, it reflects a sophisticated style. It incorporates all the functionalities needed to assure the luxury level of service. The original elements of the building have been conserved, such as the imposing marble staircase. Additionally, there is delicate parquet, and boiserie embellishing ceilings, floors. Furthermore, the famous spiral staircase built in 1957, the main feature of which is that it is not supported on the floor below, but is suspended from the metal frame of the upper floor, to give a light and airy aspect.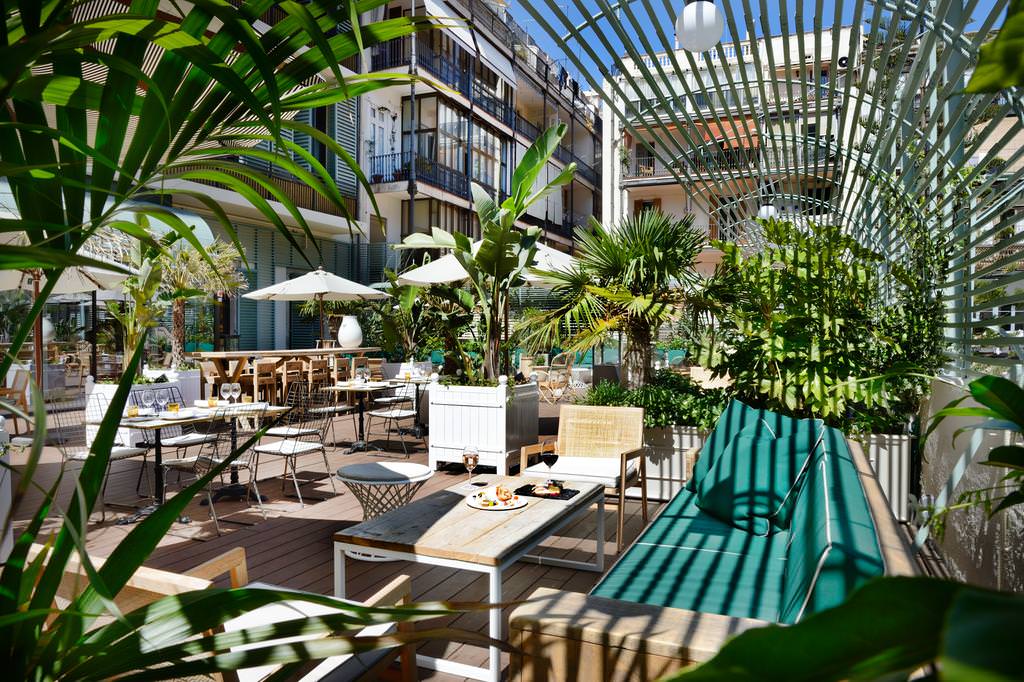 Hotel The Serras – Barcelona
History, art, and pure sensual delights come together majestically at The Serras in Barcelona's celebrated Gothic quarter. This elegant 5-star GL boutique hotel overlooking the new luxury Port Vell alongside the Mediterranean Sea offers a unique hideaway with a modern understated decor. It boasts a trendy atmosphere and world-class amenities and dedicated personal service for a truly memorable hotel experience. This was also the first studio of Pablo Picasso. Similarly, the Michelin-starred chef provides gastronomic delights. In conclusion, With an amazing rooftop terrace overlooking the Marina Port, it is the perfect spot to celebrate an intimate Barcelona wedding. Contact your luxury wedding planner in Barcelona!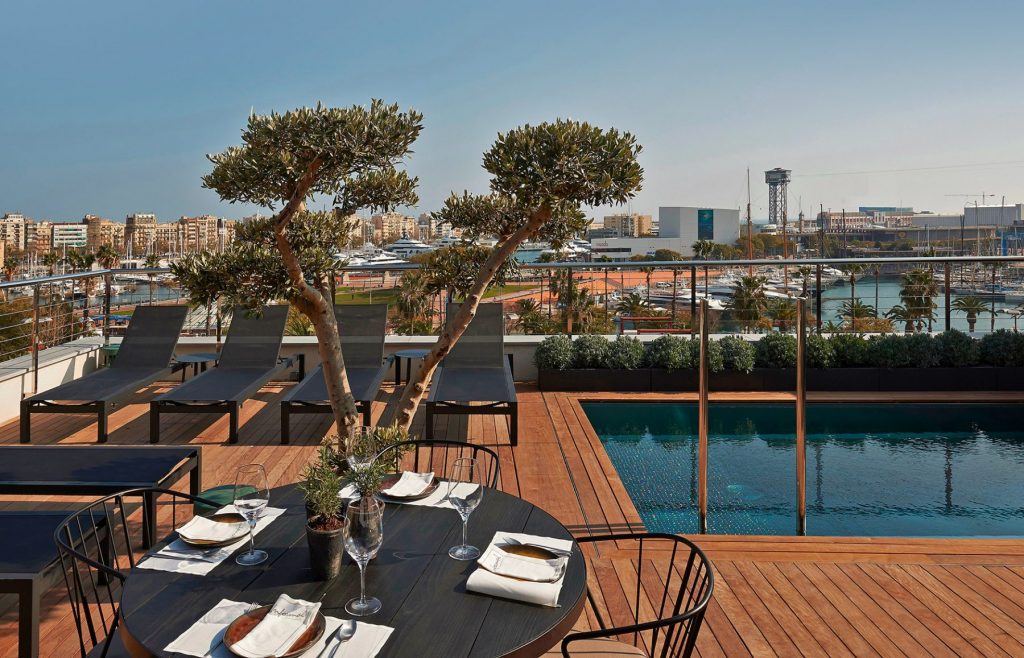 The Wittmore – Barcelona
This oasis of warmth and elegance sits at the end of a short, dark alley, which lends the experience something of a speakeasy feel. Right in the middle of the Barri Gòtic, it's within walking distance of many attractions, but also handy for Drassanes and Jaume I metro stations. Notably similar to the nearby Soho House, in both style and concept, The Wittmore goes one step further with the cozy club feel. Its location at the end of a dark and tiny alleyway simply adds to the wow factor as you walk into the baronial dining room. Lined with tartan panels and groaning bookshelves, where a log fire blazes and Sinatra and Dean Martin play on an endless loop. In conclusion, a perfect romantic hotel to propose to your girlfriend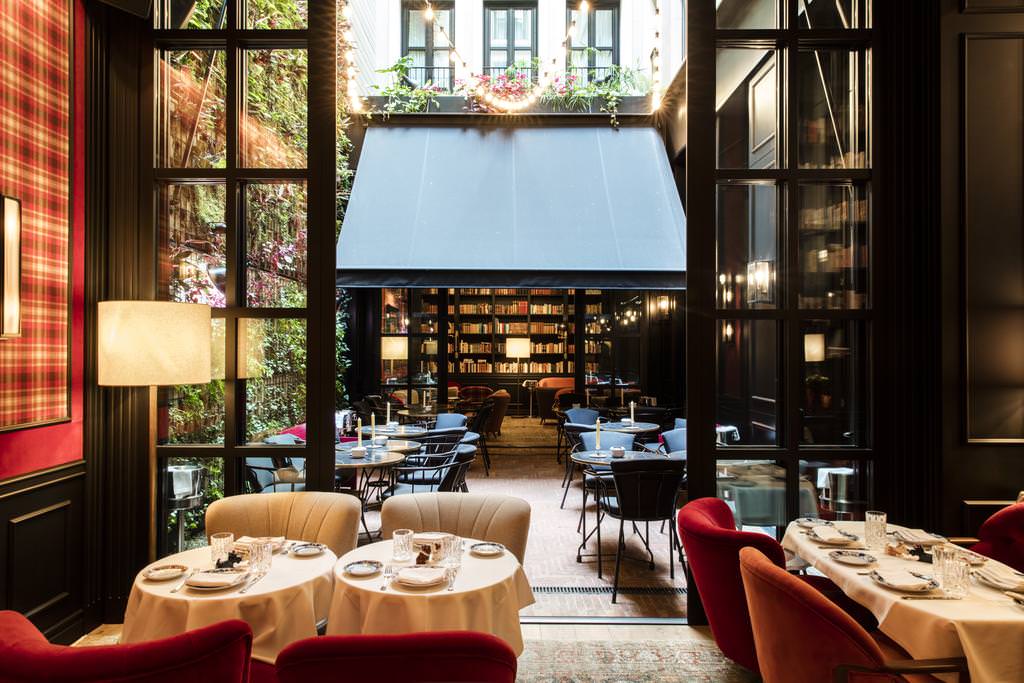 The Mercer Hotel
In the heart of the city, located in Barcelona's Gothic Quarter stands Mercer Barcelona. It is a luxury hotel with 28 rooms and suites. First of all, it has a unique historical setting. A real five-star monument hotel, elegant and exclusive to have treasured experiences. For instance, amazing stone walls with centuries of history surround the signature Mercer Cocktail Bar. It is an elegant space to relax. The bartender is always attentive to new trends. He puts his creativity at the service of the cocktails he serves. His imagination flies to prepare a combination. Lose yourself in the maze of medieval streets teeming with hip restaurants, pubs, and bars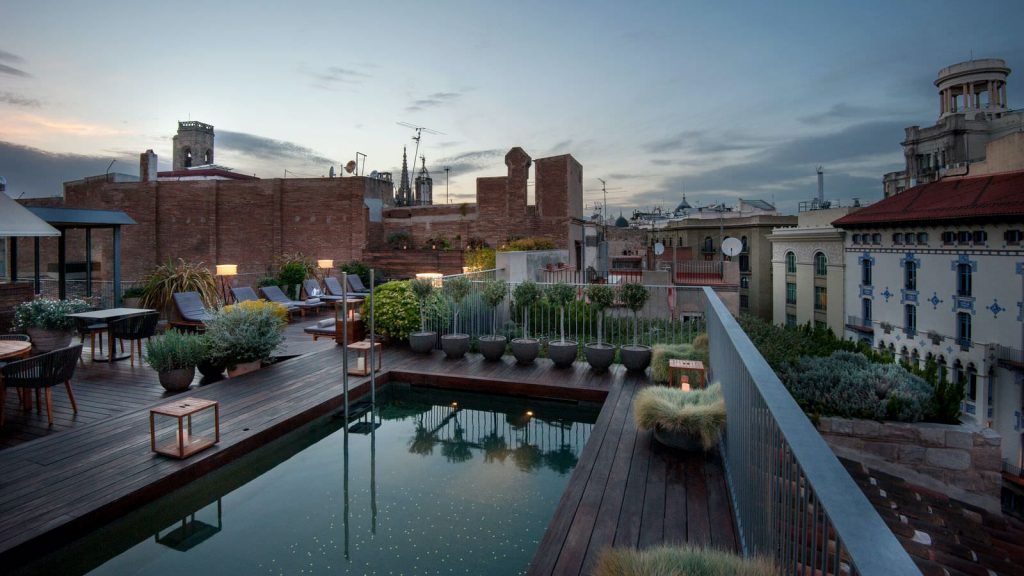 Best Proposal spot in Barcelona
If you are looking to propose to your girlfriend (or boyfriend ) Barcelona is the ideal place to pop the question and plan a luxury wedding in Barcelona!
Indeed, There is so much to love about Barcelona. As described above, It offers rich Catalan culture, winding streets that look straight out of a fairy tale. Some of the best food in Europe. And with everything from amazing rooftop, intimate romantic corners, it's the perfect place to pop the question '. If you're wondering where to propose in Barcelona, Here are just a few of my favorites proposal spots. Contact your Barcelona wedding planner today.
Park Güell
Park Güell's historical, architectural and artistic uniqueness was recognized by the Spanish state in 1969 when it was declared a Monument of Cultural Interest. If you have ever visited the park, you know that there is no other more romantic place to propose. The Greek theatre, the Austrian gardens, or the dragon stairways are my favorite place. Above all, did you know that you can actually privatize some space for your private event? After that, the great entrance stairway leads to the Hypostyle Room, which could be used as a marketplace for the estate. It is made up of 86 striated columns inspired in the Doric order.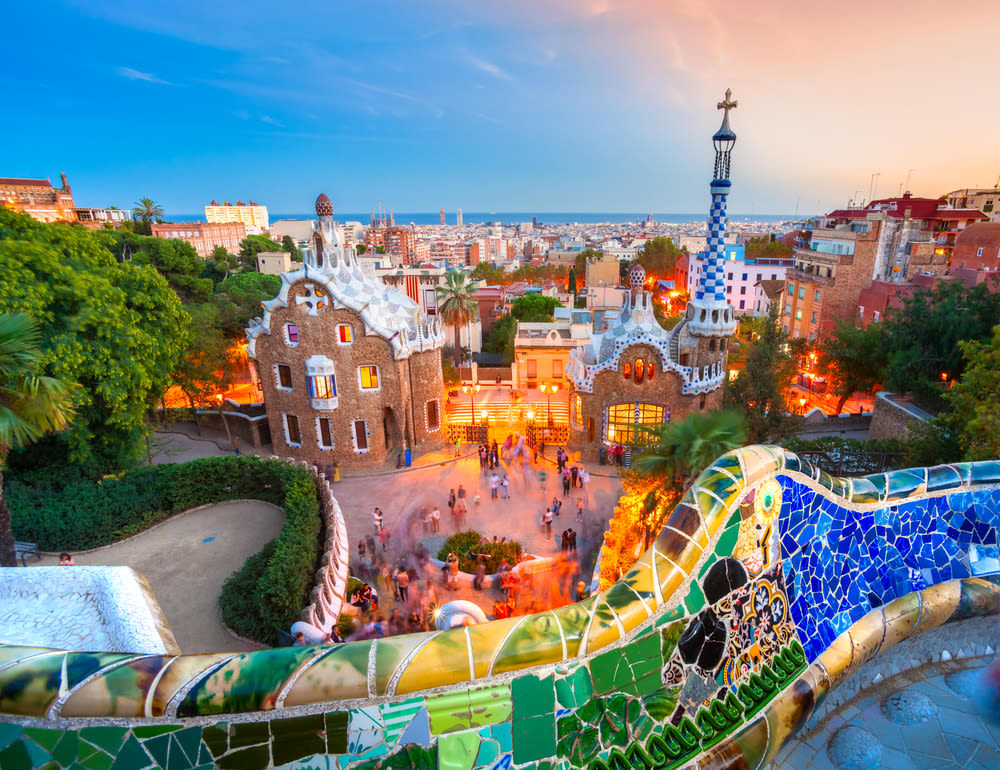 Parc del Laberint
The sprawling gardens of Parc del Laberint make for a perfect hidden proposal spot that you and your loved one will remember for a lifetime. As one of Barcelona's oldest gardens, its 55 hectares of lush vegetation feel like a true fairytale woodland. The outdoor space is dotted with several statues of legendary mythological characters, such as Eros, the Greek god of love. If you are searching for a not so famous spot to propose in Barcelona, look no more. In conclusion, sumptuous Events, your Barcelona proposal planner will be happy to assist you.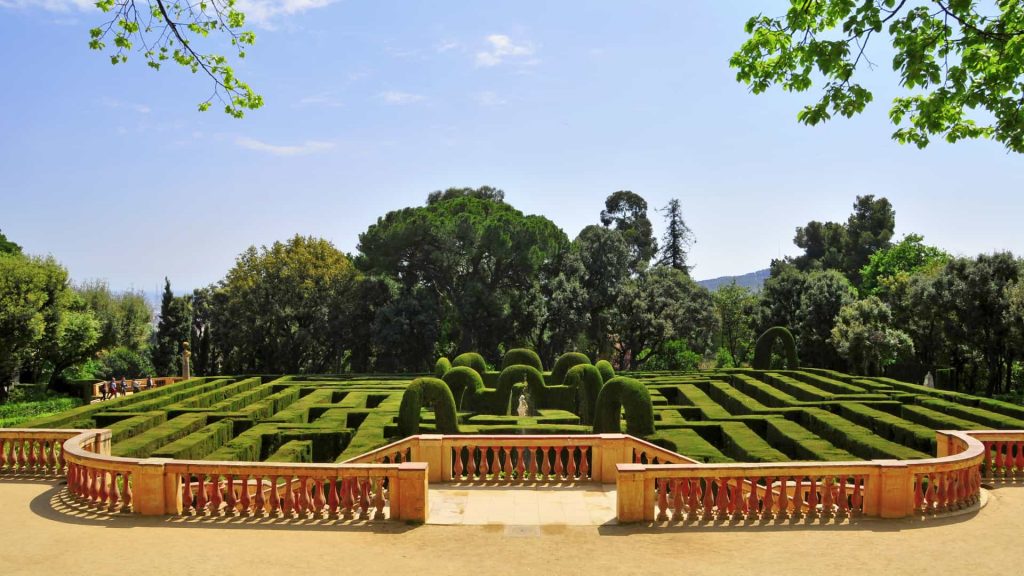 Palau de la musique
The Palau de la Música Catalana s a concert hall in Barcelona. Designed in the Catalan modernista style by the architect Lluís Domènech i Montaner,[1] it was built between in 1905. Its colors and textures are impressive. The fantastical connotations of its spaces make the Palau de la Música Catalana a singular space to celebrate events and unforgettable experiences. Can you imagine proposing to your girlfriend in The Concert Hall? In short, it is one of the most singular theatres in Spain.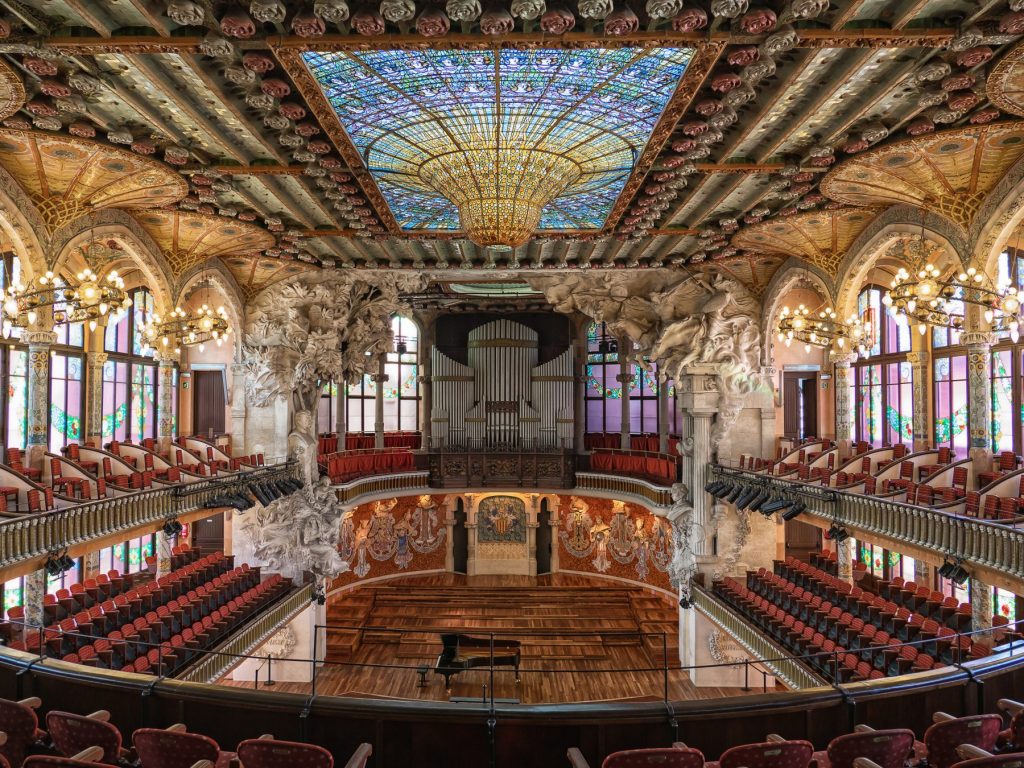 Montjuic Magic Fountain
This outdoor space is one of my favorites. It becomes magical at night. Do you want to have a stunning display of light, water, color as your backdrop for your Barcelona proposal? The Montjuïc Magic Fountain offers an unforgettable spectacle every evening after the sunset. Above all, The grandiose National Museum of Catalan Art behind the fountain will similarly, make you fall in love. You can also privatize this space for a very special luxury Barcelona wedding.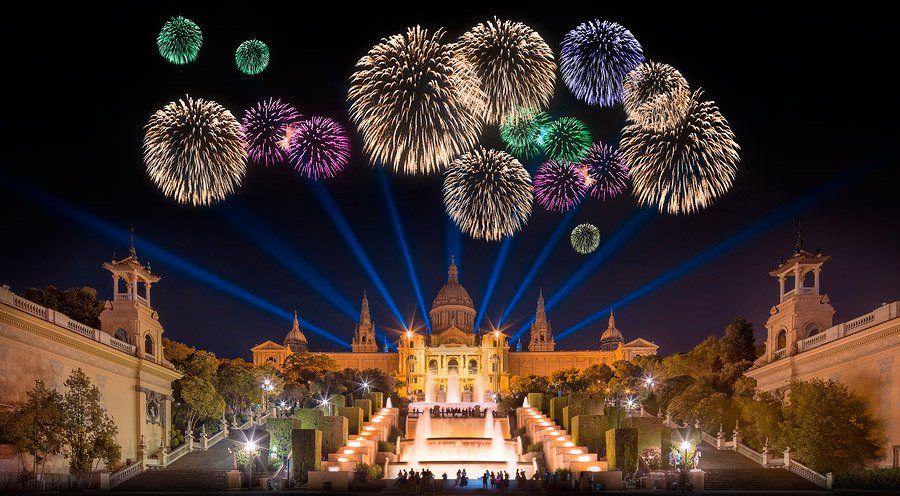 Open Air Cinema
The terrace of the most emblematic hotel in Barcelona becomes a dream setting to see some classic movies. The Palace Barcelona proposes open-air cinema sessions for all moviegoers. Furthermore, you can enjoy the seventh art on a comfortable deck chair and touching the stars. Of course, you can see some classic movies. Think about setting up a surprise proposal for this open-air cinema? This is something our team of Barcelona wedding planners can help you achieve. Additionally, all the cinema sessions are at night to enjoy the pleasant temperature that it usually does after sunset. we are the best luxury wedding planner in Barcelona!