Be part of the biggest Floral & Design masterclass in Paris, with Jean Charles Vaneck, Founder of Sumptuous Events Paris. A luxury wedding planner & design agency, the next 23/24/25 of June.
The Sumptuous Design Experience hosted at the gorgeous Chateau de Villette near Paris. It is a floral & Design Masterclass in Paris. Jean Charles will give 3 days of intensive courses. Above all, a business strategy, marketing management, big floral decor installation. Surround yourself with top event suppliers.
Jean Charles Vaneck has expanded his design sensibility beyond floral arrangements and expands. Using his social media social network and capitalizing on international press and conferences. In other words, Jean Charles's online presence has garnered thousands of fans worldwide. It continues to grow. Be part of his Floral & Design Masterclass in Paris!
In recent years, education has become a fundamental aspect of the growth of the industry. Be part of the biggest photoshoot & learning experience of the year. Jean Charles Vaneck will share his passion and knowledge for creating prestigious events, managing floral design, and space transformation. Attend his very first Floral & Design Masterclasses.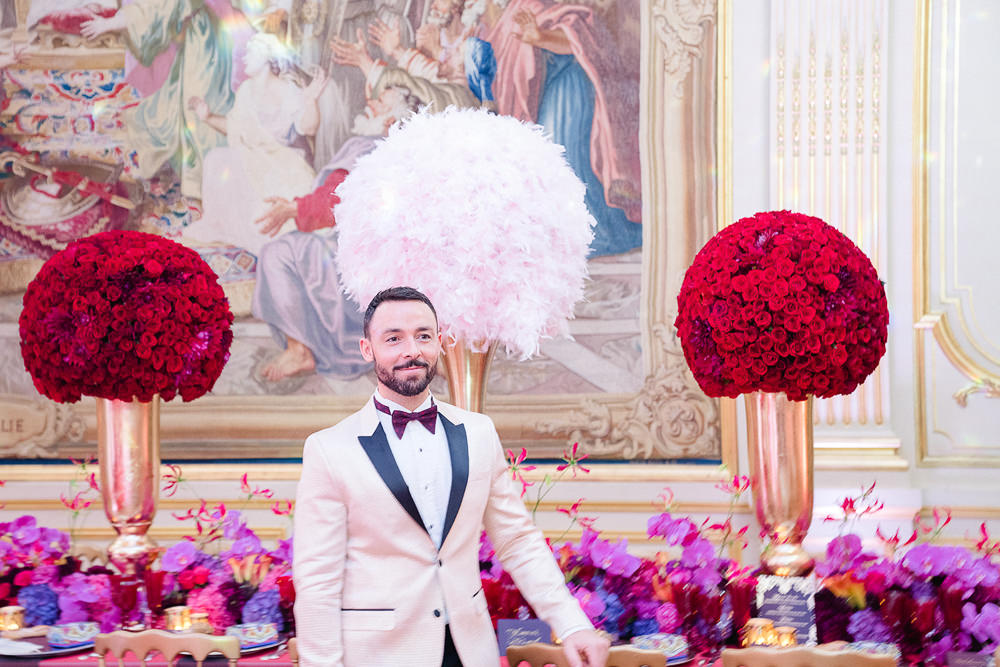 Although this year has been a challenging one for the wedding industry. It continues to be the fastest-growing segment of the US$300 billion worth global wedding market. There is a lot of uncertainty surrounding the pandemic and its much-anticipated resolution. It's natural to question where your business fits into that landscape. Furthermore, the wedding industry is bound to reborn. Engaged couples and their loved ones embrace the opportunity to gather in person again.
What was once taken for granted will now be a celebration not just of love, but of reunion and recovery. The market has been shifting for some time. Couples tend to invest more and more into their event design and decor. How can wedding professionals come together to inspire and impact the imminent rebirth of the industry? The Floral & Design Masterclass in Paris will put you on the map of the luxury event suppliers.
How Jean-Charles Vaneck has become one of the most sought-after event designers in Europe? Attend his Floral & Design Masterclass in Paris
Jean Charles Vaneck is a Luxury Event Planner based & event designer in Paris, France. Known for his exquisite designs and fashion-forward aesthetic. Jean Charles Vaneck has become a leader in the Luxury global wedding industry. Be part of his Floral & Design Masterclass in Paris
As one of the first male wedding planners in France, Jean Charles has taken the wedding world by storm. Sumptuous Events was founded in 2016 and positioned itself in a few short as the ultimate luxury reference. Furthermore, meticulous communication skills and overall distinctive aesthetic, paired with an impeccable style of sheer perfection. It is inspired by his cultural adventures to more than 60 countries are some of the keys to his success.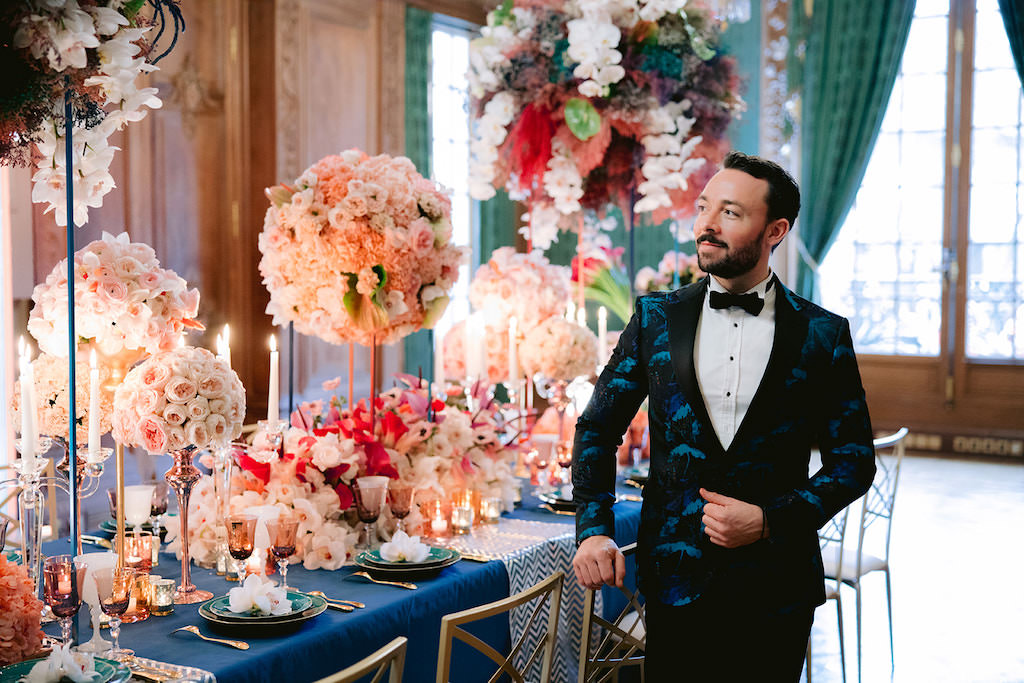 Jean Charles is an intuitive artist who marries thrilling design with an elegant French Touch. Firstly, he's been recognized by many prestigious publications and organizations globally. Secondly, he was acclaimed as one of Vanity Fair's Top 9 Most Influential Wedding Planners In The World. Best Event Planner in Europe at the love travel award Vienna. Furthermore, he also received the Lux Magazine's Best Luxury Event Planning Agency in 2017. Moreover, Sumptuous Events is the ultimate event planning reference!
In addition, he received the Acquisition International Business Awards' Best Wedding Planner in Europe title in 2018. On top of that, he won Best Full-Service Event Planning Company in 2017. Furthermore, his work has been published in many prestigious books and magazines, featured on TV shows. He is often asked to give Keynote speeches at various global event conferences.
Immerse yourself into a 'one of a kind luxury opportunity experience to celebrate life's beauty through the creative optic of Jean Charles Vaneck. An opulent Floral & Design Masterclass in Paris. In other words, if you would like to learn to recreate the unique signature sumptuous style, you can participate in Jean Charles Vaneck's floral and design masterclass. Moreover, all the participants can learn his passion for art & flowers.
What is the Sumptuous Design Experience masterclass
The Sumptuous Design Experience will provide you with the structure & support to bring your business to the next level. By adding an high-end prestigious event to your portfolio. It is a floral & Design Masterclass in Paris.
Furthermore, held in a dreamy French Castle in a small group, there will be lots of interaction & discussion for you to leave with impartial advice & ideas. Similarly, The Sumptuous Design experience is a Floral & Design Masterclass Paris.
In addition, it is assessed to any event designer, event designer, or wedding planner who would like to acquire the skills to launch their creative business to a new level. In conclusion, during the masterclass, you'll be given the unique opportunity to contribute to one of the biggest event set up installations. As a result, you will share a moment with some internationally recognized artists.
The Sumptuous Design Experience is an extensive 3 days event full of hands-on experience. In addition, you will learn the skills to produce a high-end event, understand how to attract your dream client, communicate your brand, and finding the perfect way to invoice your services. Furthermore, you will surround yourself with top event suppliers. As a result, you will make long-lasting connections in the event industry.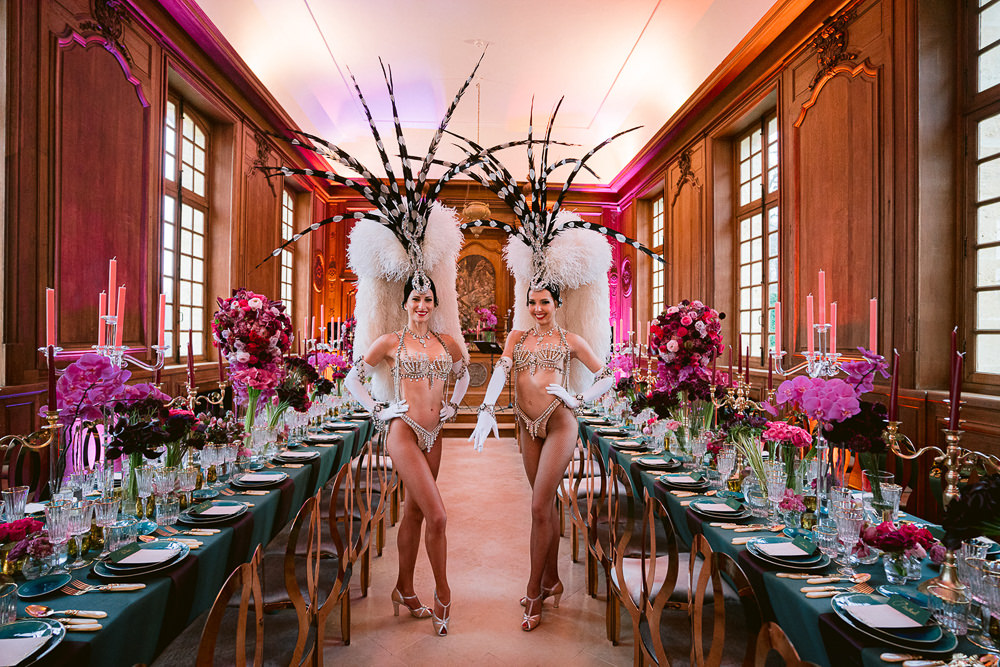 The chateau de Villette will host the Sumptuous Design Experience
The Chateau de Villette is opening its doors to host the Sumptuous Design Experience. It will be your luxury environment for three days.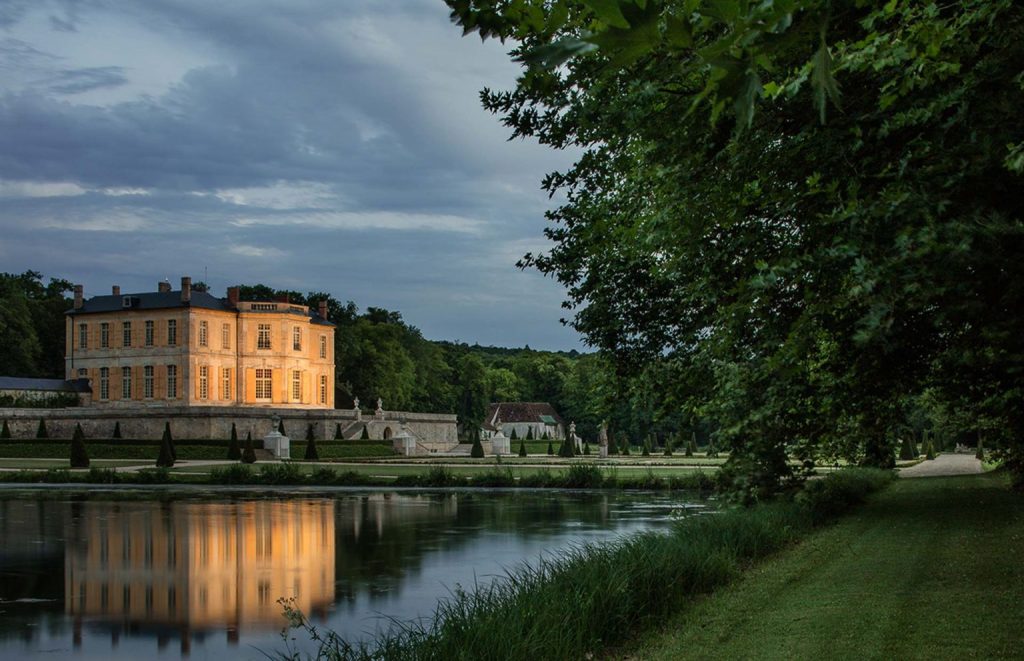 You will be able to learn and practice new skills. It is set up as a one-of-kind sumptuous ball under the artistic direction of Jean-Charles Vaneck. Similarly, Located 40 minutes away from the center of Paris, Château de Villette. After that, it is one of the most remarkable châteaux in France, classified as a historical landmark since 1942. In addition, set in a magnificent woodland park, with two lakes, a cascade fountain, a glasshouse, and orangery, Chateau de Villette epitomizes elegance & luxury.
The former owners of Château de Villette, in the 18th century, Sophie de Grouchy would invite the leading intellectuals to Château de Villette. Furthermore, in modern times, Château de Villette has been the sanctuary for many celebrities like John Travolta, Tom Cruise, and Lenny Kravitz.
Moreover, it has been a source of inspiration for Dan Brown who wrote the "Da Vinci Code". After that, while staying at the Chateau, and was later used as a filming location for its adaptation. Therefore, are you already looking forward to Jean Charles Vaneck's Floral & Design Masterclass?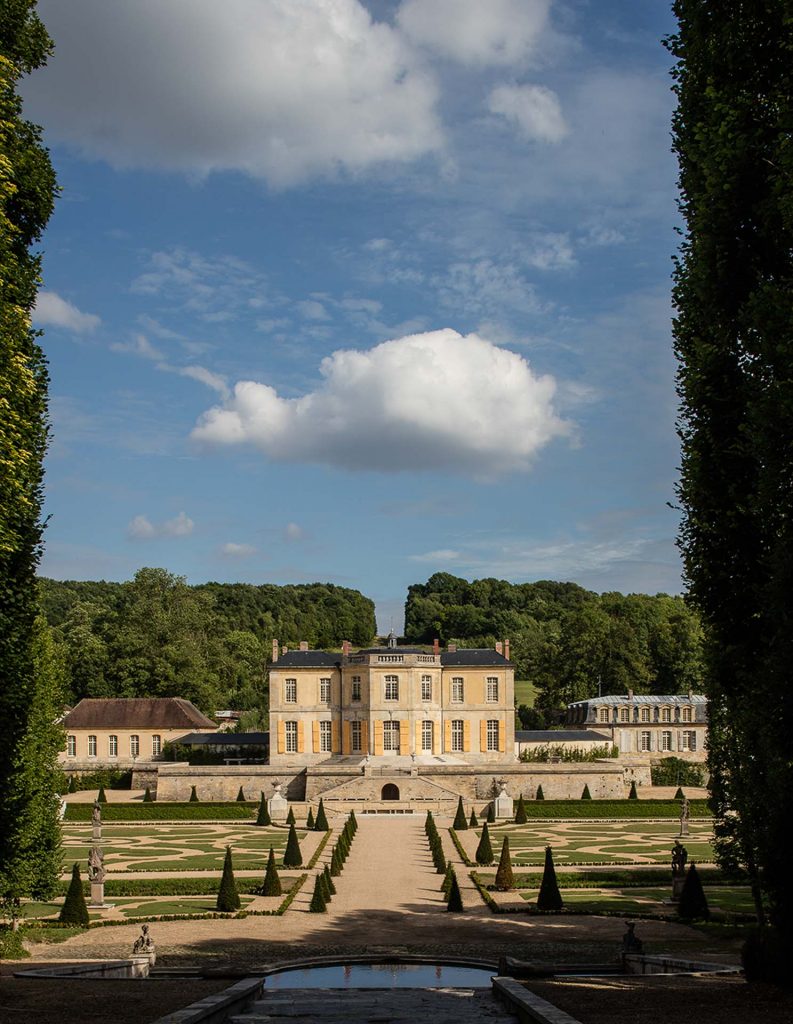 What is the program of the masterclass?
Jean-Charles Vaneck has crafted a unique experience hands-on with multiples workshops. Moreover, business strategy tools, keynote speech. In addition, the execution of a big decor installation.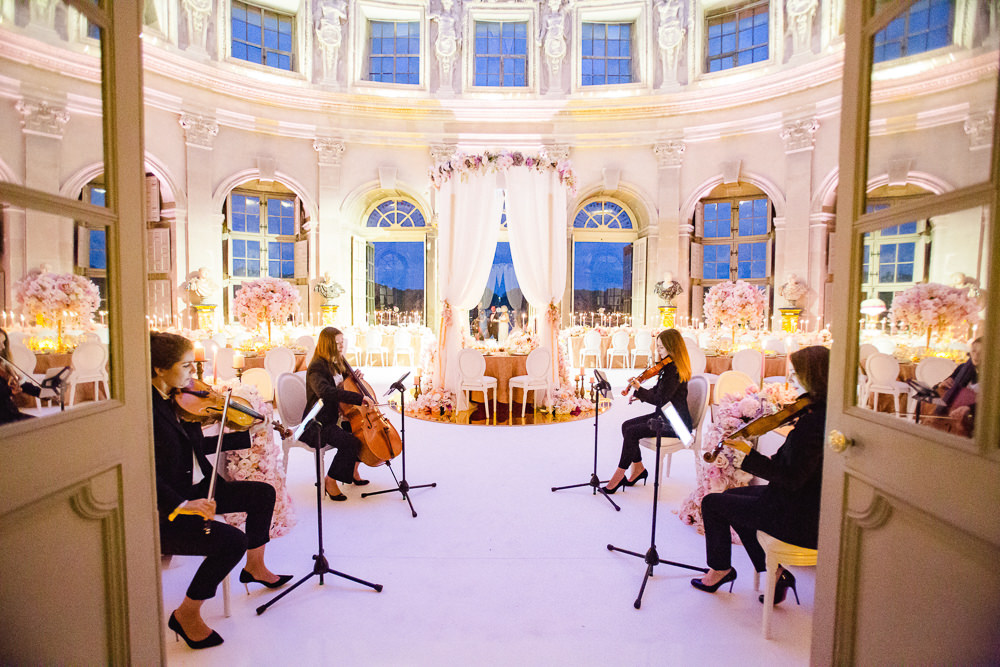 Day 1 : Presentation & Branding Strategy
Registration & Introduction
Reveal of the Gala Themes Party, Q&A about the execution
Conference: Competition Analysis, the art of Standing out
Social Network Coffee Break
workshop 1: Floral & Design Execution
Lunch at the Castle Villette
Conference: The Art of transforming a space
workshop 2: Light & Design Execution
Welcome Pool Party & Love Music at Villette Castle
Day 2 : Floral Atelier & Pricing Strategy
Conference: Service Strategy, sales & Pricing for Profit
workshop 3: Floral & Design Execution
Social Network Coffee Break
workshop 4: Photographing your tablescape
Lunch at the Castle Villette
One to One Mentoring Individual sessions
Conference: Tools for Planning a luxury event
workshop 5: Light & Design Execution
Themed Dinner Party
Day 3 : Floral Atelier & The Sumptuous Ball
Conference: Communication & Branding Strategy
workshop 6: Floral & Design Execution
Social Network Coffee Break
Lunch included
workshop 7: Set up a Sumptuous Table
Black Tie Gala Dinner & Dancing: The Sumptuous Ball
Live Music & Surprises
Certification of attendance of the Course Level 1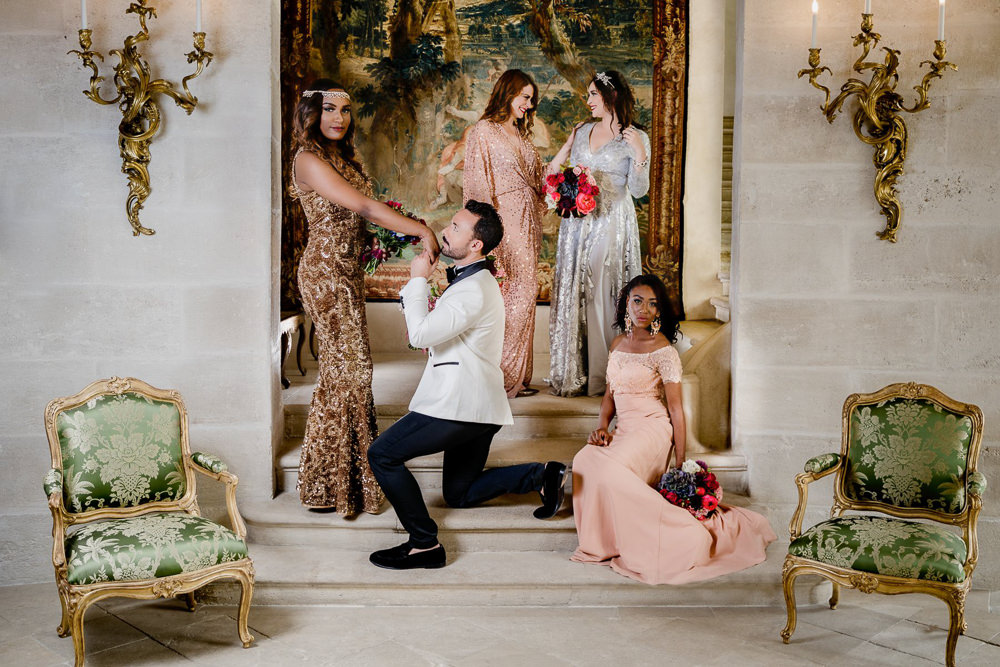 Presentation of the Official Photographer: LE SECRET D'AUDREY
Based in Paris, Audrey has become one of the most iconic photographers in France. Similarly, she is known for her unmistakable fashion house-inspired aesthetic and distinctive.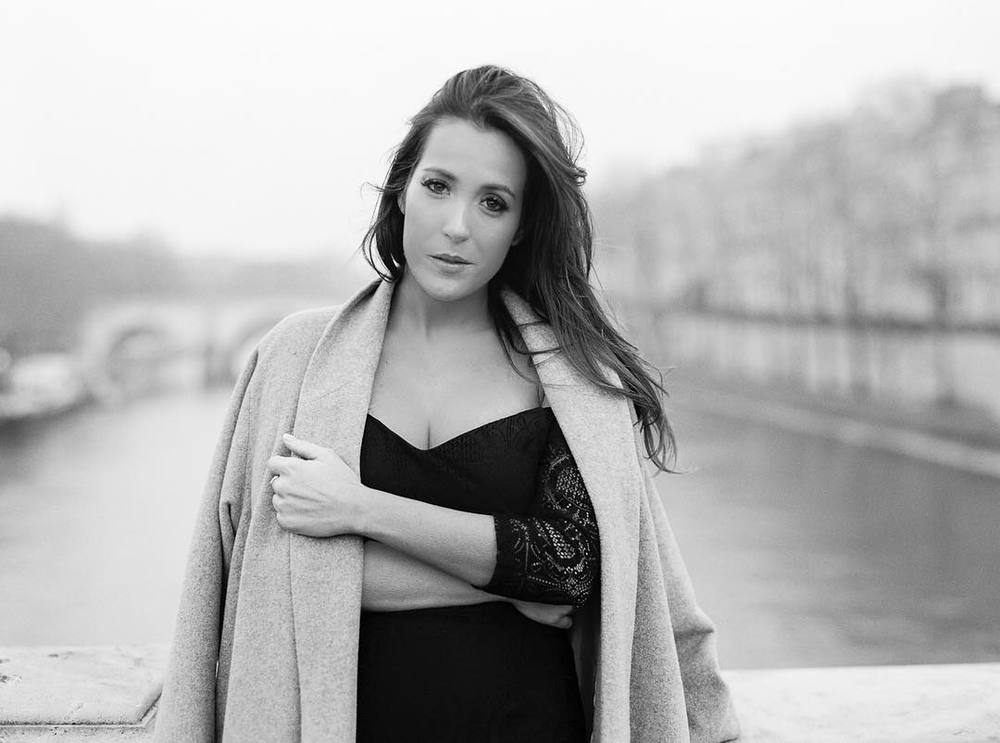 Sophisticated, editorial, boudoir, and wedding photographic work. Moreover, unmistakable chemistry and refined in her signature black and white and dreamy color. Firstly, Audrey will the teaching her unique style and marketing approach during an exclusive keynote speech. Secondly, on top of capturing the images of the event for all the attendees.
Furthermore, she brings a certain "je ne sais quoi" to her images. It resonates with classic femininity and timeless elegance. Capturing romance at its most chic. Therefore, Audrey's passion for storytelling lends her a special ability to capture the emotional connection between her subjects.
Audrey's style is a delicate balance between fashion photography and cinematic documentary. Moreover, she has made her a much sought-after partner in Paris' creative industry. She is a favorite among her wedding and elopement clients worldwide. In addition, she has been printed and online publications – Glamour, Vogue, Brides Magazine, and Style Me Pretty among them. Anyone who values elegant simplicity for instance.
Above all, Audrey's happiest when shooting romantic, clean, and classic images. In conclusion, Those will never go out of style, exploring favorite cities around the world. You can find her with a 'pain au chocolate' from the cafe down the street.
Presentation of Official Videographer: RAY ROMAN
Ray Roman is widely considered one of the top 5 wedding and event cinematographers in the world. In addition, Ray's team routinely travels the globe documenting weddings for high-profile clients and discerning couples.
Similarly, he also covered numerous star athletes. Most notably NBA All-Stars Chris Bosh and Rip Hamilton. NFL All-Pros DeMarco Murray, Brian Dawkins, or Chris Hope. In addition, Devin Hester, Lamar Miller, and F1 Racing Champion Nico Rosberg.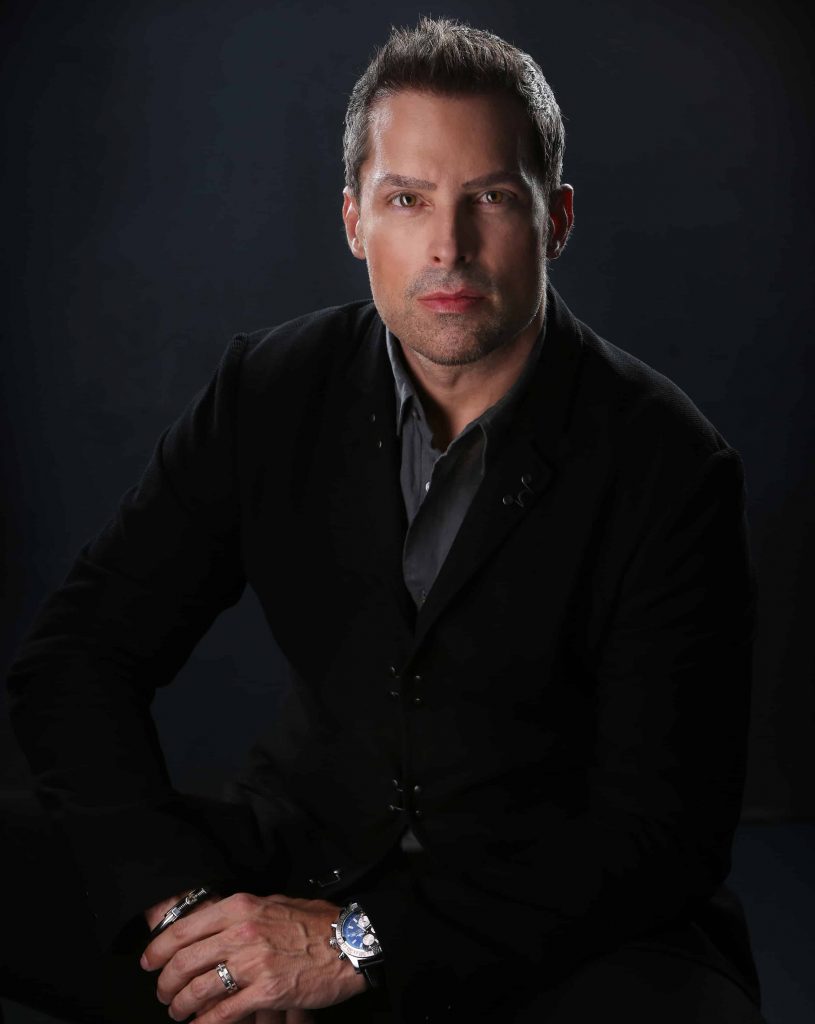 Ray roman has been the official wedding and event cinematographer for celebrities and royal weddings for instance. Tyler Perry, the Presidential family, Gucci Mane & Keyshia Ka'Oir's Wedding are some of his clients. Furthermore, the highly publicized $30 million redwood forest nuptials of social media mogul Sean Parker. Furthermore, a winner of countless International awards for his work, Ray has also been a passionate educator in the industry for over 10 years.
After that, he has trained thousands of wedding videographers around the world. In conclusion, Ray Roman will be capturing the Sumptuous Design Experience, a floral & design masterclass in Paris. He loves sharing his incredible journey with all the attendees.
Questions & Ansers
* Is the Sumptuous Design Experience Masterclass right for me?
The Masterclass is open for beginners or experienced florists, event & wedding planners, designers for instance. For those who are looking to improve their skills and business strategy management. Therefore, the class offers an intensive experience to connect with top event suppliers with keynote speeches. Secondly, Jean-Charles will offer many hands-on ateliers. In addition, the class is also open for anyone who wants to enjoy a retreat in a French Castle surrounded by beauty and luxury.
* Is it Is worth the investment ?
The Masterclass will help you build up a portfolio of images and videos. You will be able to showcase and use it on your social platform. A certificate of attendance at the first level will you more credibility to book your own clients. A flexible payment 3 times is possible for instance. In Addition, all the meals are included.
* Does the Masterclass include accommodation?
The VIP package gives you the unique experience to sleep at Castle Villette for 3 nights. You can enjoy breakfast and connect more deeply with the keynote speakers for instance. For those who book the regular package, there are several hotels around the castle that offers room starting 95€/night. Feel free to check 'Le Relais de Dalibray' – or 'Hotel du Fort'. Addionnaly, it is also possible to share rooms with other participants.
* In which language the masterclass is going to be held?
The masterclass will be held in French & English. After that, according to the final attendee's list, we will adjust the language for everyone to get the most understanding. However, French attendees would have basic English skills to promote their work to the international luxury market.
* What are the COVID current regulations for the masterclass?
Moreover, the masterclass will be postponed to a later date if it can't take place for instance. Above all, We encourage all attendees to take a PCR test before the event, in order to protect the other participants. In conclusion, the dinner gala will be held outdoor. Therefore, most classes will take place in a ventilated area.