Last summer,  we have had the honor to document one of the most extra ordinary love story ever . I truly couldn't have hope for a better couple than those two love birds. Mid June 2016, I got invited to the Lido Cabaret to enjoy their newest show, and bumped into Lionel at the entrance of the theatre, with whom I had attended singing class session 12 years backwards.
I  first didn't recognize Lionel, but he did. He introduced me to his fiance Thibaut, narrated how they met, and I could see stars in their eyes and feel so much love surrounding them.  I connected the dots very fast, and thought their story would inspire many other couple !
From the very first moment they met, they knew they were mad about each other. The way they look and gently touch one other tell us immediately how sincere and passionate their love is.
' As they say, their souls connected instantly '
And after only three weeks they knew they will spend the rest of their lives together. After going through many challenging phases of their lives, they have finally found the significant other to feel peaceful and complete with. Even their families and friends promptly understood that what is going on in front of their eyes is the true love.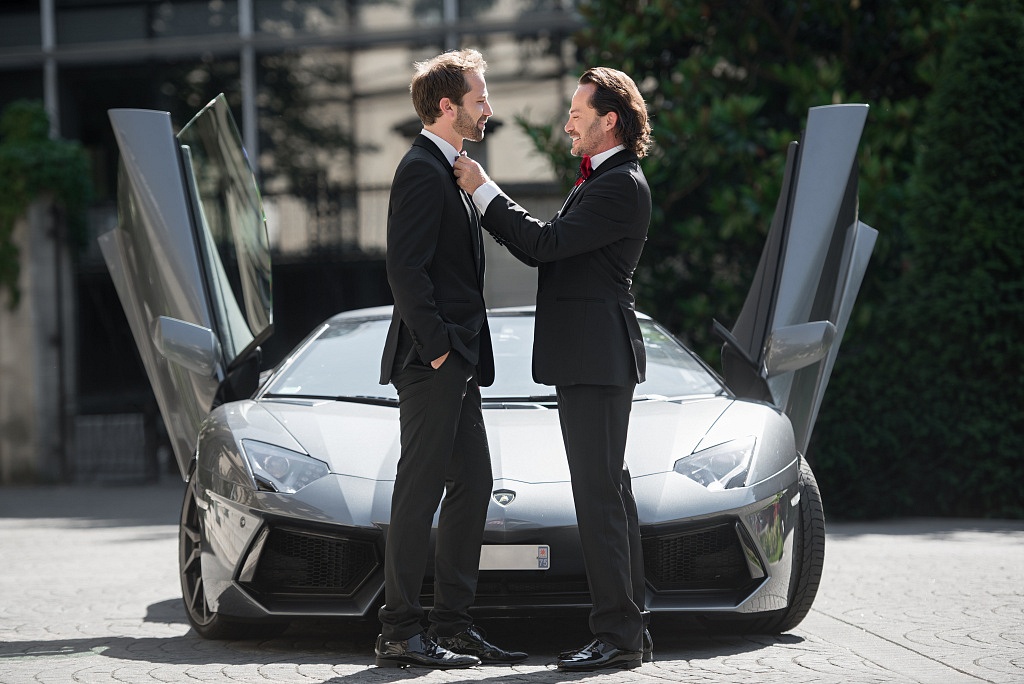 " They knew they were mad about each other "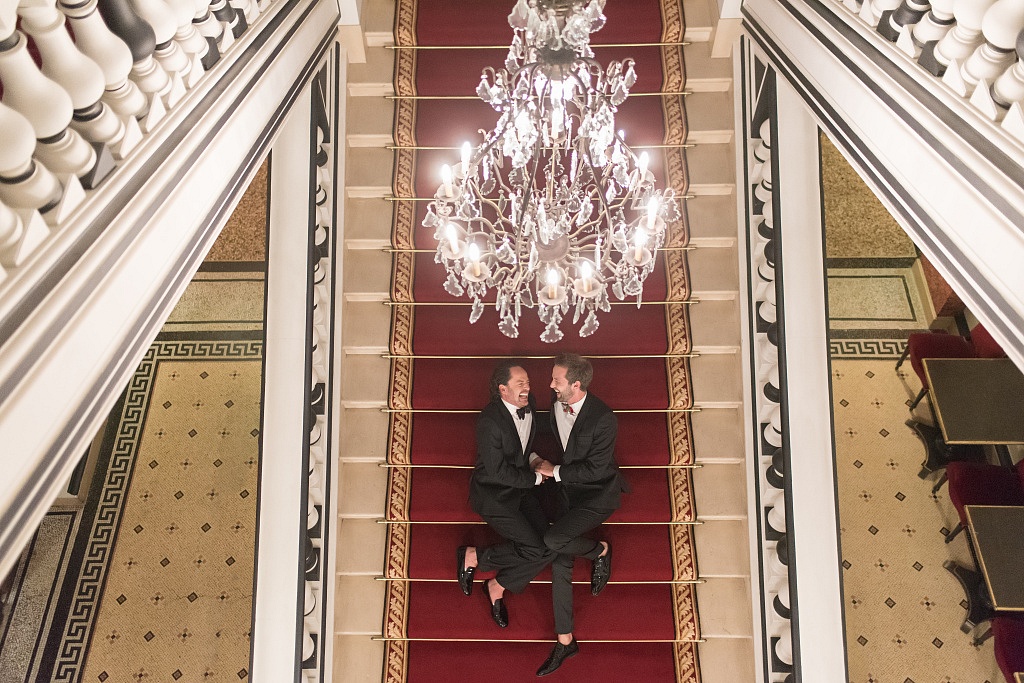 So, our mission was to design for them a perfect day of joy. Like the perfect destination wedding in Paris that we design for our happy couples. A day of splendor, and elegance that fits their personalities and celebrates their divine union. Sumptuous Events, together with Kiss Me in Paris, the finest wedding photographer in Paris, and our extraordinary team of passionated vendors : Lorandy Make up Artist, Les Ateliers du Male stylists and many more were fully dedicated to making their dream true, while Adagion Studios videographers captured the blissful and emotional moments of the day, their engagement in Paris.
The delightful day of the proposal had started with the romantic walk around the Eiffel Tower and under the magnificent bridges over the seine river. Lionel and Thibaut in matching outfits enjoyed wandering around our magical Paris and sipping tea in one of its charming cafes 'Café Carrette'. Already, it seemed like that this day cannot get any better. But, the great moment was yet to come.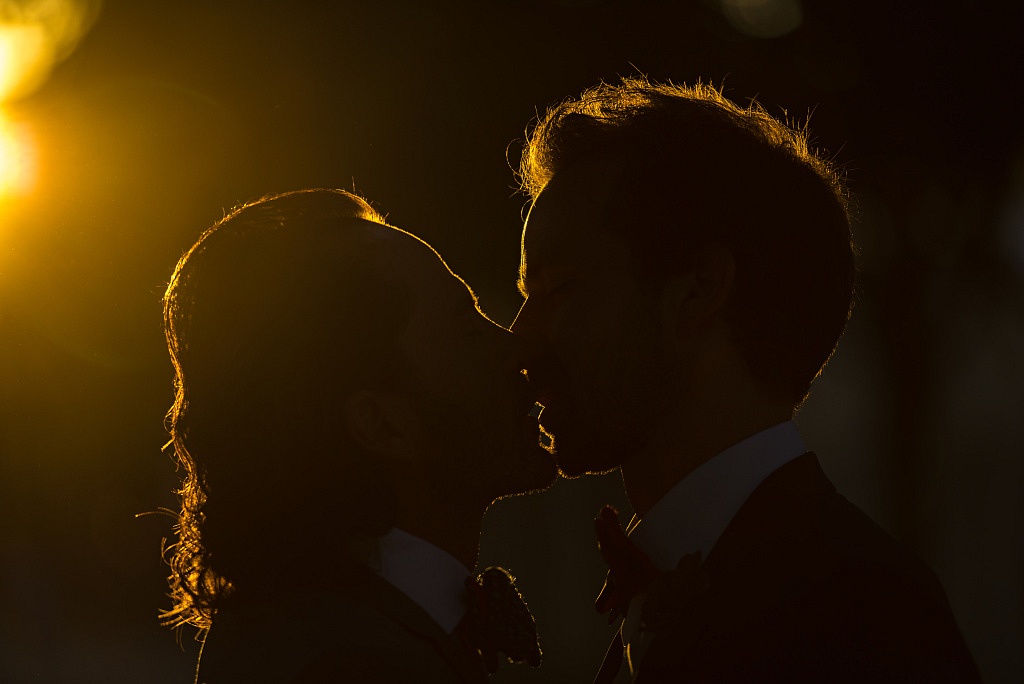 In the evening, our team welcomed the lovely couple in the majestic, yet intimate Bambi Sloan of one of the most magnificent luxury boutique Hotel in paris, Saint James Hotel. A castle nestle in the heart of the 16th district of Paris. It was Lionel's birthday and their first anniversary, and he taught that they will spend the night in the Lido Cabaret.
Then, out of a sudden, the magnificent birthday cake, arrived to the table decorated with most delicate and enchanting flowers.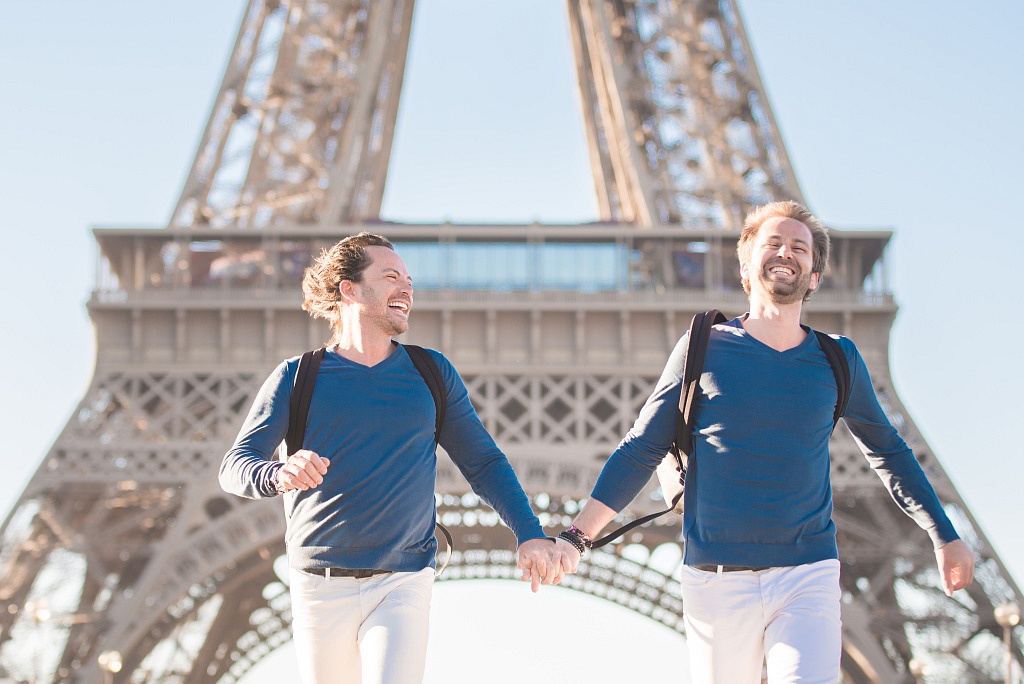 Right away, Lionel realized that it is not only the birthday celebration, but that something more glorious is happening. It was written "Will you marry me? on the cake!" Without a second of hesitation, Lionel said oui! Yes! The delicious white and golden cake ornamented with roses and the finest champagne along with the all tiny magnificent details of Bambi Sloan made their experience really memorable.
' Without a second of hesitation, Lionel said oui! Yes!'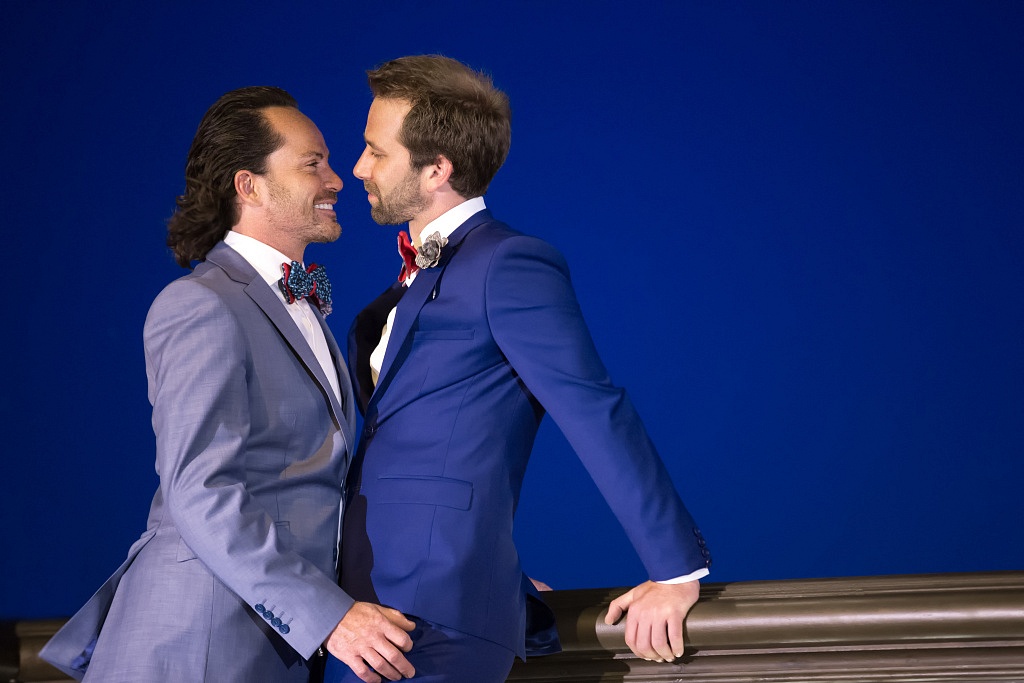 Saint James Hotel is remarkable as behind the identical red doors, each room is unique and offers an exclusive place for the visitors. Being witnesses of this marvelous day and their humour, tenderness, and devotion, we are sure that Lionel and Thibaut will find something magical in every day of their common life. Lionel & Thibaut are in the middle of the wedding planning, that will take place on the 18th of June, in Belgium. I admit feeling honored being invited as a guests ! Our team wishes all the happiness and a very long marriage to this most wonderful couple.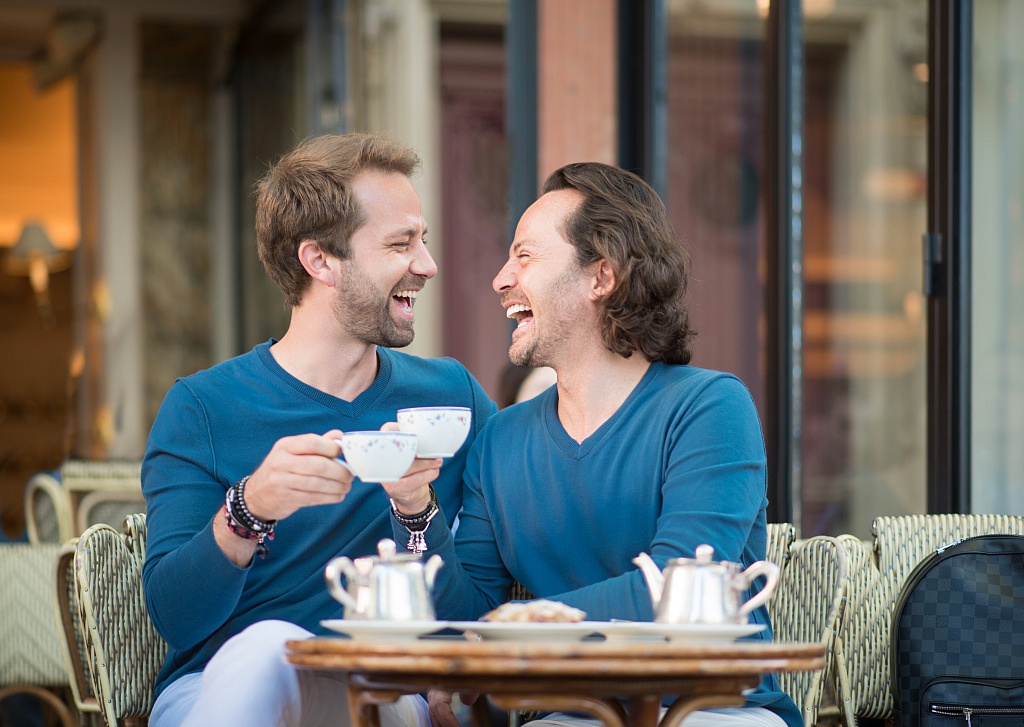 VENDOR LIST : Production, Coordination & Design : SUMPTUOUS EVENTS PARIS – Photography: KISS ME IN PARIS – Cinematography: ADAGION CINEMA – Stylist: LES ATELIERS DU MALE  – Nails & Make Up: LORANDY – Sport  Car: FAST&PRECIOUS  – Florist : ESTELLE PRESTON – Wedding cake: CAFE CARETTE   – Bowties: CINABRE  – Tuxedo: RIVES  – Tuxedo: SACHAK  –  Venue: SAINT JAMES PARIS