For the lucky couple who are visiting Paris this week, you may have noticed how nice and warm had been the weather those days ! We are not sure what's happening in the world, but we are certainly enjoying walking around and having 'cafe late' on Parisian terrace. lt has been also very busy here, at the office, on Champs elysées, and we must already thank you all the brides & grooms to be, for giving us the opportunity to plan & design their destination wedding in Paris this upcoming season. We are already scouting the most fantastic venues, French castle and private Villas in the cote d'azur, to name a few, thanks to the help of Mister Jameson Farn, and his luxury agency 'Experience the French riviera' with whom we have partnered, exclusively !!! Next week, we will publish a great interview and tell you more about the endless opportunities the 'Cote d'Azur' can provide for planning a sumptuous event. By the way, for those who are wondering, all those gorgeous pictures are from the talented @Braden Summers, ( we are crazy in love with his work ! )
But today, there are another great news that we are very happy to share on the blog ! Colombia's constitutional court has finally lifted restrictions on same-sex couples who want to adopte children. Same-sex couples in Colombia are now allowed to enter into legal unions but in 2013 Congress rejected a proposal to fully legalize gay marriage. LGBT Activists welcomed Wednesday's decision but, of course, opponents promised to appeal ! Good luck on that ! So far, same-sex couples were only able adopt a child if it was the partners's one. But gay couples can now adopt just as heterosexual, as along as all the legal requirements were met.
In a historic ruling this last Wednesday, the Colombian court instructed adoption agencies to discriminate against lesbians and gay men. The court finally reached its ruling in a tremendous 6-2 vote after many hours of debate. How amazing is that ? Isn't it a good year for the LGBT community. Shall I remind you that no later than 6 months go, the US declared gay marriage legal across the US in historic supreme court ruling ! e It is also said that excluding gay couples as possible adoptive parents would "limits children's right to a family ». What's your opinion about gay adoption ? Let us know, let us know, let us know… ( All right, just a little seasonal wink ! ).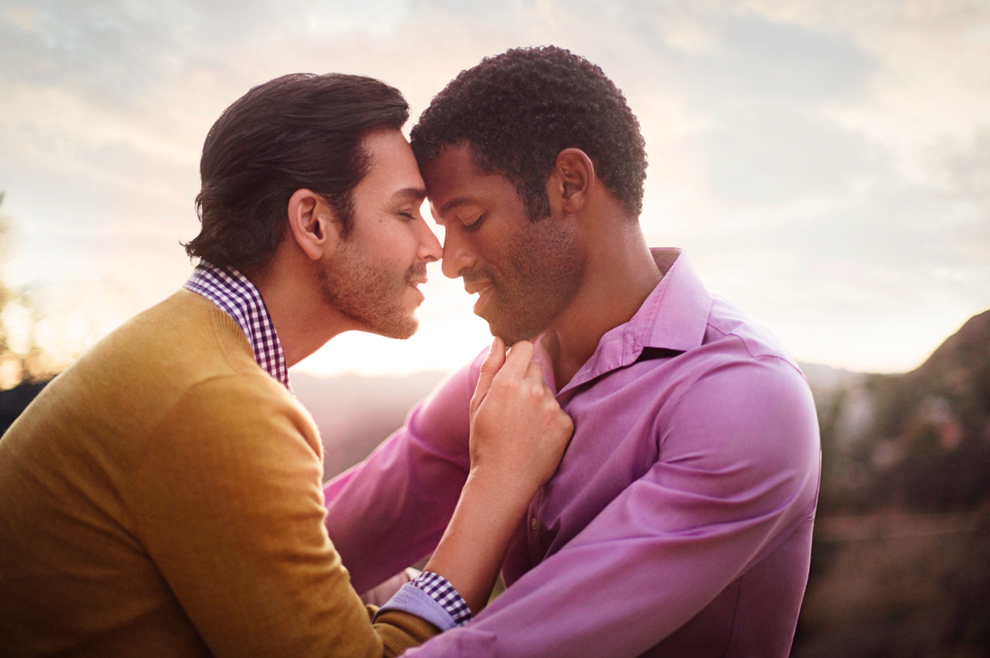 "A person's sexual orientation are not in and of themselves indicative of a lack of moral, physical or mental suitability to adopt," reported Maria Victoria Calle Correa, the chief justice of the Constitutional Court. Earlier this year, Colombia was also adopting a new gender recognition law that does allows trans people to finally gain legal recognition without having to undergo surgery or seeing a shrink. The new process is now only requiring that people submit a a copy of their ID card, with a form, and a deceleration that they desire to change their legal gender. It sounds simple, right ? We are always very happy to help you planning a beautiful proposal in Paris, and of course, a sophisticated gay wedding in Paris, and all over France. Enjoy the week end, and see you soon ! SUMPTUOUS EVENT PARIS, destination wedding planner in France
ARTICLE PICTURES : Credit/ Bradensummers
wedding planning checklist – wedding organizer – wedding organiser – wedding planning jobs – wedding planner salary – wedding planning books – organisation de mariage – wedding planning guides – wedding planning websites – wedding planning companies – organisation de mariage – mariage gay – proposal paris – love