Congratulation, you recently got engaged and have already started planning your wedding ! The internet is full of ressources, images, and inspiration, and you want your day to be absolutely fabulous and match the dream wedding you have always pictured. You must plan accordingly to avoid the potential pitfalls along the wedding planning process. Although I generally tend to avoid any negative word and expression, you might find this article quite useful, and hopefully this is what you are looking for : the all-too-common top 10 wedding don'ts !!!
1. Don't follow the trends !
I would really love starting with that one ! Don't follow the trends, follow your heart !!!! It is very very easy to fall with what's being done nowadays. You are being bombarded with trends, Pastel color palette you should be mixing up, blog inspirations, things you should say or even cocktail you would need to mix. You might end up planning a wedding that's not yours, just exactly the same wedding that was published the day before on a famous wedding blogs. Express yourself during your wedding is the most joyful experience , have fun and show your guests who you really are. Chances are, you might be that type of bride, and that is why you ended up on our blogs. I always welcome arms wild open the bride who tells us they want to have an original and rock&roll wedding ! The vendors that we have carefully selected in Paris and all over France are real artist. They share the same feeling, and will always welcome new challenges. Come up with some design sketches and we love you already !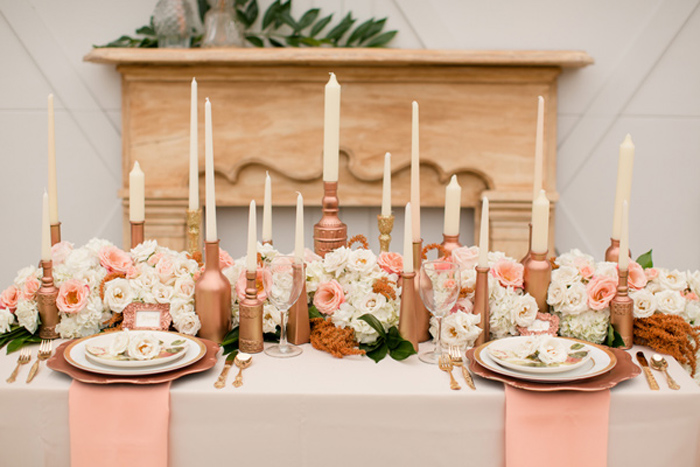 2. Don't be a super-brides !
You are probably an wonderful and energetic woman who have achieved lots of things in your life. At the end of the day, you are still a woman. The super-brides are those fully devoted to wedding planning refusing any help offered. Invitations unstamped, vendors not paid, shoes undyed, heads uncounted. And you just realized you didn't select any first dance song ! The last thing you want is to face a nervous breakdown the week that lead your wedding. How avoiding this situation ? Do yourself a huge favor and accept help. People love helping. The best decision you can ever take is to hire a wedding planner in the early process, and you'll realize all the benefits soon enough. Don't wait ! Ask for help !
3. Don't be too bossy with your bridesmaids !
There is something sweet about the way your bridesmaids wearing finery you picked out, helping you pin up your bustle.. 'like sisters'. Your maid of honor is here to stand up for you as you take your vows, hold your bouquet, and act as witnesses. Some brides ask far much more: They expect their bridesmaids to run endless errands, to wear their hair just so. It seems the maid of honor become more like a proper maid, and to an extent there's nothing wrong with that. But never forget they are your best friend in the first place. Don't become bridezilla ! It is smart not to let this situation happen. Always think about how you would feel if if you were the maid honor. At least, gifts to the maids are very much welcomed !
7. Don't fall with the DIY trends
I think we made it clear on our website, we prefer not to promote that type of wedding. Do it yourself is such a fun thing to do, but not for a wedding, the most beautiful day of your life. Sewing your own dress, design and print your own invitations, Asking Aunt Paula to bake your own four- tiered cake… Everyone would be in awe of the girls who can do these things by themselves, but I would really suggest not to take the risks. Sometimes , when you want to save money, you might end up spending much more ! You know that, right ? How many times have I been contacted by brides who started planning their wedding by themselves, and realized that was simply impossible. We had to start all over again, because we were missing lots of crucial information. Don't drive yourself crazy hot-gluing tulle and folding favors until 5 a.m. Do only what you can, and buy the rest !
4.

Don't include registry info on invites !
Gift Registering is certainly a great thing. When gift buyers are steered to the things you actually need, it really saves them time and saves you from having to contend with a dozen of cutlery sets. Though the vast majority of your guests will naturally want to give you a gift, it is not mandatory. Remember the info does not belong on your wedding invitation. A great way is to mention your registry on your wedding website, if you ever decided to create one ( which also a very smart idea ). Word of mouth on the part of your mother or your bridesmaids or on bridal-shower invites is also a good way.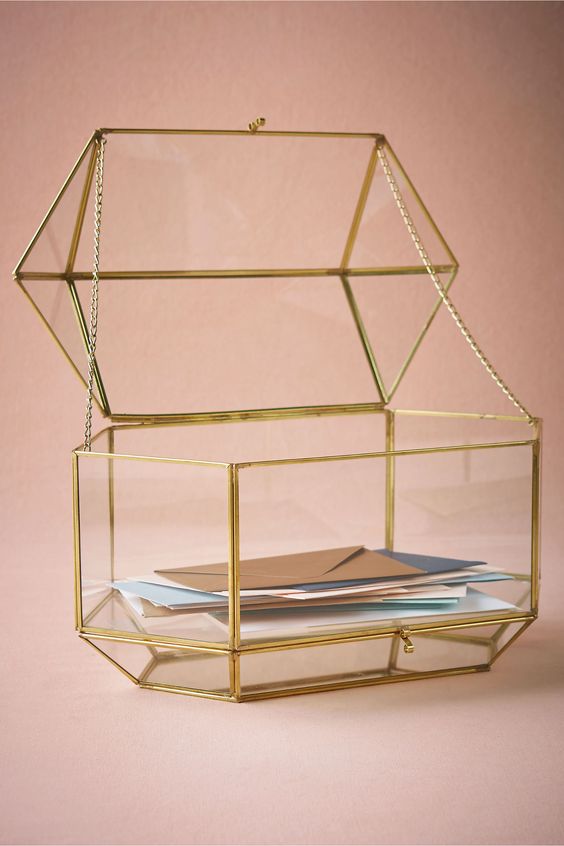 5. Don't plan a too difficult destination wedding !
Exchanging your vows on a gondola in Venice or on a top of a volcano in Hawaii sounds funs and very original. Destination weddings can be terrific, I personally confirm but as with any wedding, it's not only about you, it's also about your guests ! While some friends and families welcome and can afford an adventure to Paris, others will end up resenting the cost and hassle, and could simply decline the invitation for that reason. It is certainly a choice, but it is wiser to lower the guests count, and offer them as much as possible. Out tag line is always 'quality over quantity'. Make it easy for everyone by choosing an experienced destination wedding planner well in advance, provide as much information as you can, and help by securing group rates hotel room.
6. Don't make guests cool their heels !
In most of the wedding that I have planned, I always think about the guest experience as much as the bride & groom experience, especially during a destination wedding. The guests may have travelled long hours by plane to come to your Paris wedding. It can be hard to plan a perfectly seamless schedule, especially if your heart is set on amazing sites that are wildly inconvenient to one another. If the wedding festivities happens in different locations, always provide luxury transportation, with detailed itinerary and phone numbers to reach out, also allocate some time gap for your guest to relax, enjoy refreshments and get changed if needed.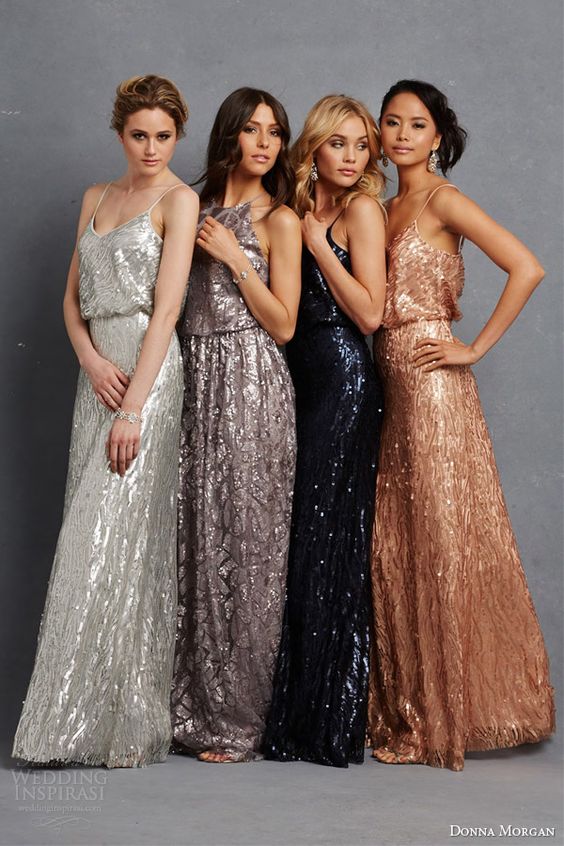 8. Don't let parents plan your wedding !
There was a time when when parents footed the overall bill and brides were barely out of university. The guest list was more Mommy and Dady's idea of a good soirée than the couple's. Times have obviously changed a lot, as most of the couple pay themselves for their wedding. I would personally rather do a mortgage, than asking my parents helping me out ! Of course, that doesn't stop some pushy parents from insisting on helping planning. Make your voice heard. Once advice, start early on brush up on your negotiating skills. Once you have a budget in mind, you can rough out the number of guests it's feasible to invite. You can still give your mother a role in the wedding planning, and the rehearsal dinner is still often paid by the dad of the groom. But always stay in charge !
9. Don't forget about the groom-to-be !
Some groom are more involved in the planning process than some others. It's easy to forget about him ! Plenty of women surprise themselves. Your heads stuck in a wedding blogs and glossary of floral terms when most of the men know is that there will be flowers at the wedding. You're not just having a wedding, you're actually getting married, and that guy over there, sitting on the couch will actually become your husband in a few month ! This is not just party-planning time, it's major life transition time. Talk about your life together and future plan also help to cool things down when the pressure get higher. Some groom are completely put aside, and might feel abandoned ! What about talking about your future plans together or the name of your first child . Anything but flowers and wedding cake shape !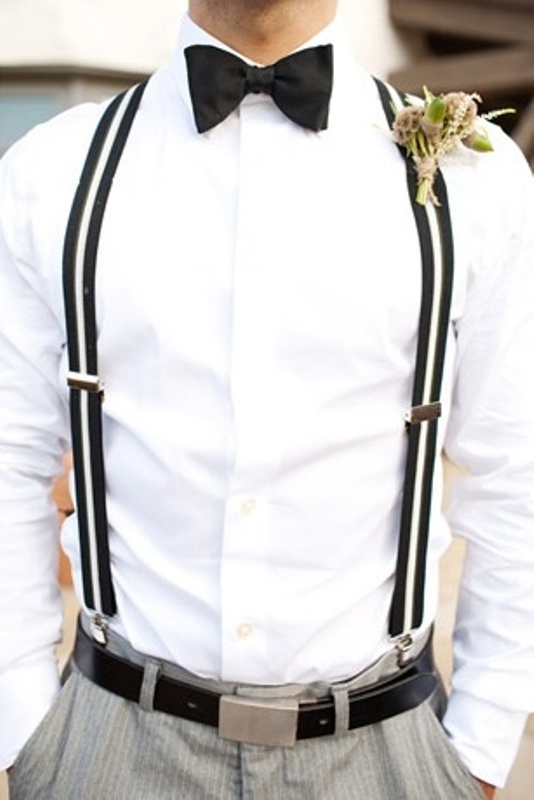 10. Don't bow to the wedding pressure !
Yes… we all know that having an amazing wedding cost lots of money. 'A lo't actually doesn't mean much until we know your life style. We have planned big budget wedding where the couple was still trying to save money, which sound absolutely normal and fair ! And we are always here to help. Our job is negotiate contract on your behalf ! Don't look at what you can't really afford or you might end up being frustrated. What if your friend's wedding had an eight-piece band while you booked a DJ. She had Cristal Champagne , while you're having sparkling wine…. Well, you have to stop right there. If you scramble your plans to best hers, you'll simply go over budget and you'll probably hate yourself for doing it. You're making your destination wedding your way ! Have fun and enjoy the rest of the week for now ! Sumptuous Events Paris